"That the individual claims to make the statements of his own free will not only challenges credulity, but clearly indicates tutoring" - Vikas Swarup, foreign office spokesman

The presumption in India is that Pakistan had been looking for something to nail India with.
Gautam Bambawale, the Indian high commissioner in Islamabad, was caught off guard. Two days before the Pakistan investigators, including an Inter-Services Intelligence officer, were to leave for India to verify India's charges about Pakistan's links to the Pathankot terror strike, the Pakistanis claimed to have caught an Indian spy from Chaman near Balochistan's Afghan border.
The next morning, with just a day left for the team to leave for India, Bambawale was summoned to the Pakistan foreign office, where Foreign Secretary Aizaz Ahmad Chaudhry handed him a demarche. It conveyed Pakistan's "protest and deep concern on the illegal entry into Pakistan by a RAW officer and his involvement in subversive activities in Balochistan and Karachi".
It looked like an open-and-shut spy case. Kulbhushan Yadav, born April 16, 1971, son of Sudhir Yadav, resident of B-502 Silver Oak Point, Hiranandani Garden, Powai, Mumbai, a retired commander of the Indian Navy (joined the National Defence Academy in 1987; commissioned in the engineering branch in 1991), who had a passport in his real name, had entered Pakistan on a fake Indian passport. The fake passport gave his name as Hussain Mubarak Patel (born August 30, 1968, in Sangli, Maharashtra). It carried an Iranian visa, with a permit to stay in Chabahar Free Trade Zone in Iran till June 2016.
Kulbhushan told his interrogators, or so Pakistan claimed, that he had taken premature retirement from the Indian Navy, and had been running a trawler repair service in Chabahar port, which India was helping Iran to build. Several Indians, especially retired naval officers, are running small companies that service the Chabahar port, located just 75km west of the Gwadar port which Pakistan has built in Balochistan with Chinese help. Chabahar and Gwadar are seen as strategically rival ports, and both sides (Iran and India on the one side; Pakistan and China on the other) are known to be spying on each other in the nearby seas.
According to the Pak claim, since the trawler service business involved contacts with a wide network of sailors operating in and around the Iran-Pakistan waters, R&AW had recruited Kulbhushan in 2013. At the time of his arrest, he was in Balochistan to contact one Haji Baloch, who was providing funds and logistics to Baloch separatists.
That looked like a low-key spy story. It is a known fact, though not officially admitted, that spy agencies use retired military men running border businesses for gathering intelligence. A trawler service business close to a hot international border was ideal. Their shops act as hubs of information-gathering, though they rarely venture into hostile territory. And, even if caught in some misadventure of venturing into enemy territory, the person would, at the most, be convicted and deported after being made to serve a few years in a Pakistani prison. Moreover, with Pakistan not having charged him with direct involvement in any terror activity, it looked like a petty spy story.
The man's profile, too, looked low profile. He had been living in Mumbai with his wife, children and father, Sudhir Yadav, who had retired as an assistant commissioner in Mumbai Police's traffic department. Neighbours knew them as an ordinary middle-class family, though Kulbhushan was not a regular at community gatherings. They knew that he had some marine business in Iran, where he was travelling often. A milkman was quoted by the media that Kulbhushan was spotted around his home on Holi, which is now disbelieved, since it was on that day that the Baloch home minister announced his arrest.
THE FATHER AND son were not exactly like each other. Kulbhushan was a bit reserved, whereas the father and an uncle, Subhash, were good talkers. Subhash, too, was in the traffic department and both of them used to appear on traffic-related news discussions on Doordarshan in the early nineties. "They were never very deeply involved in regular policing work like crime investigations," said a former colleague. Once the news broke, the family left their Powai home.
The Indian foreign office said Kulbhushan was an Indian national, but denied that he was a spy. "The said individual has no link with the government since his premature retirement from Indian Navy," said foreign office spokesman Vikas Swarup. A routine spy story; a routine denial.
But soon, Islamabad changed the story. It claimed that on further interrogation, Kulbhushan had said that he had not retired from the Navy; that he would be on the Navy's rolls till 2022; and that he was also gathering maritime intelligence around Gwadar with the purpose of sabotaging the China-Pakistan Economic Corridor that links Gwadar to China through the Karakoram highway, which is under dispute with India.
Now, that was hot stuff. For, using service officers for gathering intelligence is something prohibited (though indulged in) under international covenants. Something which would have to be officially condemned by other countries.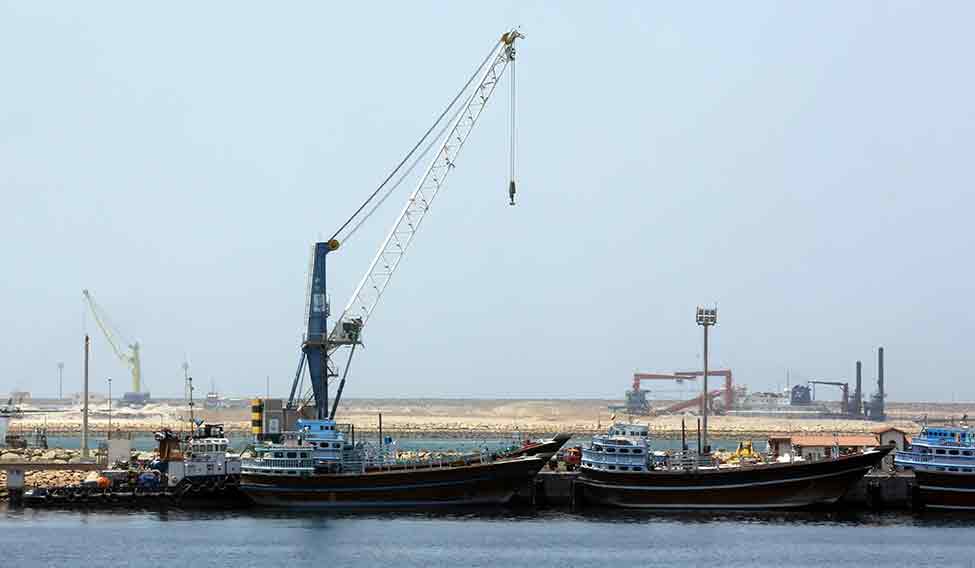 Next, Pakistan released a short video in which Kulbhushan confessed to his crimes. India promptly alleged that he had been tutored. "That the individual claims to make the statements of his own free will not only challenges credulity, but clearly indicates tutoring," said Vikas Swarup. He said Kulbhushan had been running a legitimate business in Chabahar and that "his presence now in Pakistan raises questions, including the possibility of his abduction from Iran".
Former spymasters suspect that Kulbhushan was abducted. Said Rana Banerji, former special secretary in the cabinet secretariat: "It is an outlandish attempt by Pakistan. He seems to be a private contractor for Chabahar and he seems to have been lured." Added a joint secretary in the R&AW: "He must have been abducted while working on a trawler out at sea off Chabahar port and coerced or tortured to confess."
The main argument that spymasters raise is that a spy would not risk carrying an Indian passport, even a fake one with a Muslim name, into hostile territory. "The normal thing to do is to send him in with forged Pakistani papers, rather than a fake Indian passport," said a former R&AW hand.
Meanwhile, reports appeared in the Pakistan media that Kulbhushan had entered Balochistan through the Afghan border (which would foreclose any possibility of India claiming that he was abducted from the sea), that he had crossed the Pak-Afghan border 12 times, that he had been in Balochistan for 15 days distributing millions of rupees among Baloch insurgents, that he was carrying Pakistani and Afghan sim cards and maps, and that he "could have had" links with the May 2015 massacre of 45 Ismailis in a Karachi bus. Since the massacre had been alleged to have been perpetrated by an unknown terror group called Jundullah, this raised the possibility of Pakistan preparing to accuse Jundullah of being an R&AW-funded group.
The presumption in India is that Pakistan had been looking for something to nail India with. Despite arm-twisting India into conceding a mention of the Baloch problem in the now-notorious Sharm-el-Sheikh joint statement of 2009, Pakistan has not been able to come up with any evidence of Indian involvement in the Baloch troubles. Rather, Pakistan has been pointing to circumstantial evidence—such as questioning why India should have 15 consulates in Afghanistan, most of them near the Pakistan border, unless they were to spy on Pakistan.
In 2013, the Pak Intelligence Bureau prepared a report, and deliberately leaked its content, alleging that India and Afghanistan were aiding the Balochistan Liberation Front (BLF) to foment terror. The report said that a Quetta resident called Mengal (actually the name of an Afghan tribe) had been trained in Delhi in 2010-11 by an R&AW officer by name Sonu, who had given him an Afghan passport and sent him into Balochistan through Afghanistan (with help from Afghan spy agencies) with 300 transmitters, receivers and bomb detonators.
WITH SUCH REPORTS carrying little credibility in western eyes, Pakistan upped the ante early last year. The first sign came when Pakistan army chief, General Raheel Sharif, openly blamed the R&AW for fomenting trouble in Balochistan. Then, on October 2, Pakistan's permanent envoy to the UN, Dr Maliha Lodhi, handed over three dossiers, each of 15 to 20 pages, to the UN secretariat, claiming that those contained evidence of Indian hand behind the trouble in Balochistan.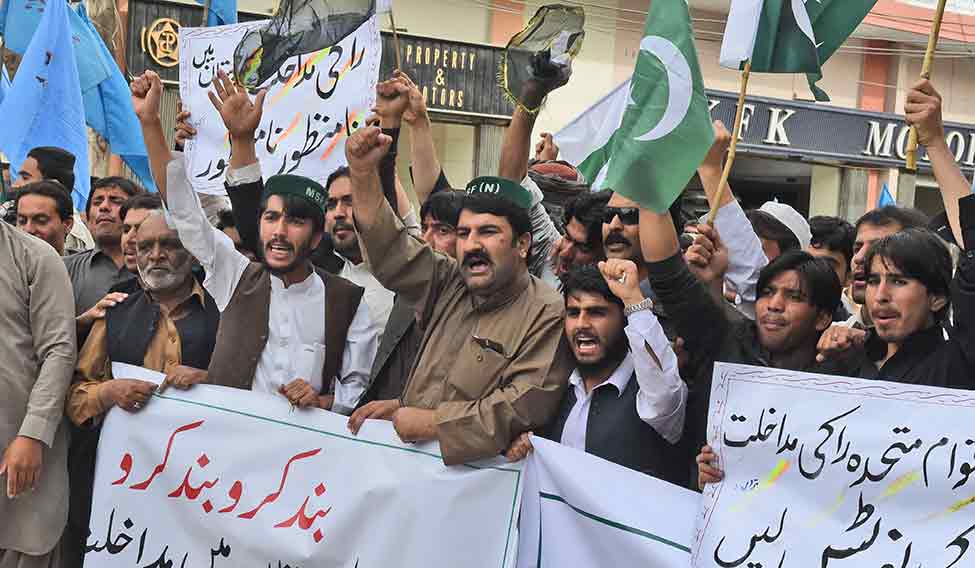 A few weeks later, Prime Minister Nawaz Sharif's foreign policy adviser Sartaj Aziz handed over the same dossiers to UN Secretary General Ban Ki-moon. But, since nothing came of those later, it was assumed that the dossiers contained only general accusations. Aziz himself later admitted before the Pakistan Senate's foreign affairs committee that the dossiers did not contain "material evidence", but only a narrative, and that this was done "to protect witnesses".
Meanwhile, India, which had cancelled the foreign secretary-level talks (Pakistan believes the talks were cancelled because it was planning to confront India with the Baloch dossiers), did something to provoke Pakistan. An Afghan Baloch activist, Balaach Pardili, who had been living in Delhi, was allowed to address a meeting in Delhi in October, where he read out a statement from Nawabzada Hyrbyair Marri, the Baloch rebel who had been living in exile in London. Incidentally, Marri had earlier sought Indian help for the Baloch cause, but had been spurned.
Anyway, the fact is India and Pakistan were getting active and nasty over Baloch by October-November, and "it was only a matter of time before this kind of a thing happened," said a former R&AW hand who was privy to Indian counter-intelligence activity in Sindh in the eighties and the nineties.
The arrest has now led to Pakistani security agencies openly stirring up the agenda. "The R&AW agent had contact with separatist elements in Balochistan and was involved in a number of terrorist and subversive activities in the province," said Lt-Gen Aamer Riaz, who commands Pakistan Army's Quetta corps.
The Indian foreign office believes that Pakistan resorted to the arrest essentially to provide Nawaz Sharif with a case to confront Prime Minister Narendra Modi with, when they meet in Washington over the weekend at the Nuclear Security Summit. Sharif has taken a detailed briefing from his Intelligence Bureau chief Aftab Sultan prior to his departure. Meanwhile, General Raheel Sharif reportedly raised the matter before Iranian President Hassan Rouhani, who visited Pakistan in March end, but the Iranians have denied having discussed the matter.
WITH MANDIRA NAYAR AND ANUPAM DASGUPTA