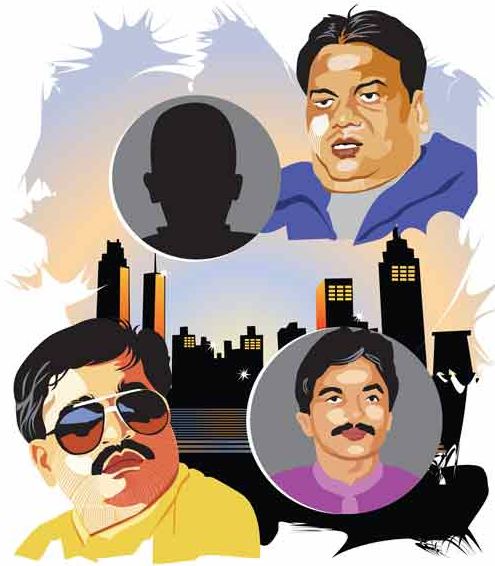 Two successive heart attacks in 2011 did more damage to Dawood Ibrahim than what his rivals and the cops have done over the years. His bete noire Chhota Rajan is battling a kidney ailment. The Muslim don and the Hindu don are realising that time has found the chinks in their armour. How can you fight a body that betrays you?
So, there seems to be a change at the helm of the multinational syndicates controlled by two of south Asia's most feared dons. While Dawood is now leaning on Chhota Shakeel, Chhota Rajan's crutch is Abu Sawant.
BJP leader Narendra Modi has said that he will have Dawood brought to India, but, with the changing situation, India might now have to keep an eye on Shakeel, too. Indian intelligence agencies did cultivate Rajan as an asset to be played against Dawood. Now, that strategy, too, needs rethinking.
A seasoned Rajan-watcher told THE WEEK that while the don is in bad health, "he is far from critical". There is no credibility to the news that Rajan had a kidney failure, the source said. "Even the signs are clear in Tilaknagar [in south central Mumbai], considered to be a traditional stronghold of Rajan," the source said. "We had been tracking people ever since Rajan's mother, Laxmi Nikalje, died a few months back. If things go wrong it is easy to sense it from how his family and others close to them behave." There were also unconfirmed reports about Rajan being treated at upscale hospitals in Singapore and Hong Kong.
An assassination attempt in Bangkok in 2001 made Rajan paranoid. He shunned his regular circle and promoted Sawant, then a low-level enforcer, as his manager. It is said that Sawant now ensures Rajan's cash flow and plans his movements across bases in south-east Asia.
"Rajan communicates to the outside world through Sawant," said a police officer. "D.K. Rao handles the local show for Rajan from a Mumbai jail." Sawant also manages Rajan's investments, mainly in the hospitality sector. "He rose from the ranks," the officer said. "He was a manual worker for Rajan initially. By sheer luck and man-management skills, he rose up the 'corporate' ladder."
If the assassination attempt forced Rajan to lean on Sawant, the heart attacks forced Dawood to delegate duties to Shakeel. Sources in the Research and Analysis Wing (R&AW) and the Intelligence Bureau (IB) have confirmed Dawood's heart attacks. The first attack was massive, followed by a relatively minor one. The attacks curtailed his physical movements, hence, the dependence on Shakeel to enforce the D-Company's writ.
"Shakeel has taken over the mantle of the D-Company," said Rakesh Maria, commissioner of police, Mumbai. "He is in charge of the group's India operations. Over and above, his cultivated, absolute loyalty to Dawood raises him beyond any suspicion and stands him in good stead when it comes to deciding and calling the shots."
Intelligence sources said that 59-year-old Shakeel's greatest achievement was to restrict Dawood's blood brothers to Karachi. In late 2012, Dawood had planned to send his brothers Humayun and Mustakeen to Mumbai to manage his business. He felt that the two, who had relatively clean records, would not come under intense scrutiny from the police.
Shakeel was worried that the brothers would garner more clout than him, once they were in Mumbai. He convinced Dawood that doing business in post-26/11 Mumbai was a tough game. So, Dawood held back his brothers and let the experienced Shakeel continue.
Maria said: "The fact is that Anees Ibrahim [Dawood's third brother, who lives with him in Karachi] is hot-headed and does not have the necessary chutzpah to control the group's vast operations. So, Shakeel becomes the best bet. He knows his contacts in Mumbai and amply manages the show from Karachi. At this stage there is no discounting his total sway within the D-Company." A fourth brother, Iqbal Kaskar, lives in Mumbai.
Sleuths think that Dawood's desperation to ensure that his key businesses remain in the hands of his immediate family has more to do with his failing health than with anything else.
"Shakeel is a clever player," said a police officer. "For the time being, at least, he is treading with caution. He knows that he would need Dawood's cushion [his clout in Pakistan and in the Inter-Services Intelligence], in the event of a crisis. But his current way of functioning has turned Dawood into a cipher of sorts."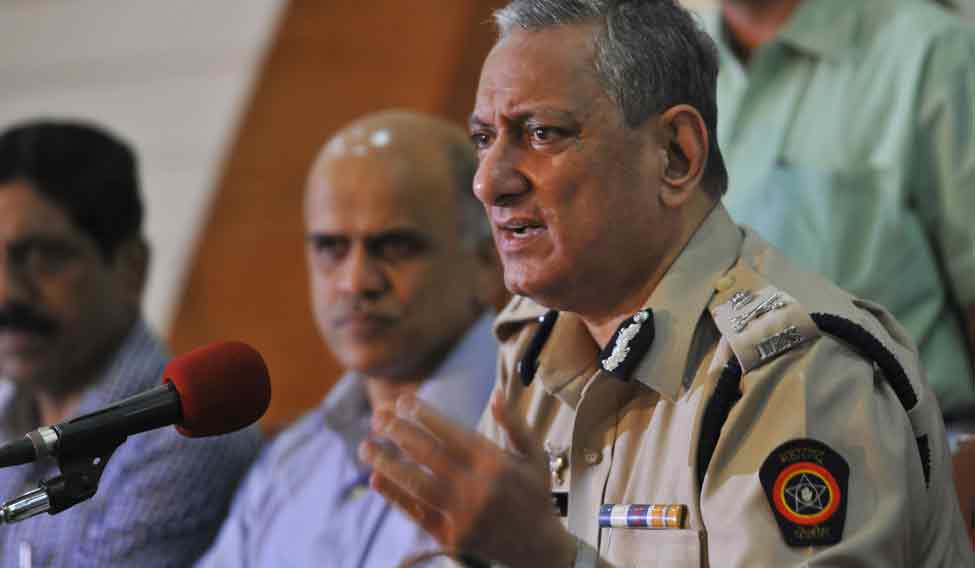 According to sources in the Mumbai Police, Shakeel steps in only when a deal reaches breaking point. He then talks to the enforcers in Mumbai and the 'client', usually a builder, and irons out the glitches. A Mumbai Police officer told THE WEEK that Shakeel was known to overrule Dawood's instructions, but "only for the sake of the larger financial interests of their empire".
Shakeel is also very touchy about how the media and movies portray his boss. Apparently, he repeatedly called up the directors of Shootout at Wadala and Dongri to Dubai to ensure that Dawood was 'properly' represented.
Besides Dawood's health, the death of Iqbal Mirchi, too, contributed to Shakeel's rise. Mirchi died of a heart attack in London in August 2013. The financial brains of the D-Company, Mirchi ensured that Dawood never lacked money. Mirchi's death shook Dawood, and Shakeel stepped in to fill the vacuum.
A Mumbai police officer said: "Shakeel is fiercely aggressive and guards his ambition cleverly. He would never entertain even a distant threat to his top position in the hierarchy of Dawood's closest associates. So, with Mirchi gone, he now sees no rival at the top."
The Kingpin Act of the US―formally, the Foreign Narcotics Kingpin Designation Act―listed Mirchi as No. 47 on its list of specially designated narcotics traffickers, on June 1, 2004. On May 15, 2012, Ibrahim Abdul Razaaq Memon (aka Tiger Memon) joined the list as No. 1109, and Shakeel as No. 1110.
This, in a way, proves that Shakeel had been dealing in narcotics even before Mirchi's death. All he had to do was to expand to include Mirchi's network, and rake in the cash. A Mumbai Police officer confirmed that Mirchi's "illicit drugs transfer and illegal arms transfer businesses" were now being handled by Shakeel. "Mirchi's drugs business spanned continents, and the US was a target country for him," the police officer said.
Sources in the police said that along with D.K. Rao, Shakeel was being assisted by Salim Chiplun aka Sikander in running the business in India. An Anees aide originally, Chiplun gravitated to Shakeel as his star rose. Chiplun's promotion has irked seniors in the D-Company.
The D-Company is not only about crime and terrorism anymore, and here is where Shakeel's skills will be tested, experts say. The empire stretches from real estate to hospitality to jewellery to airlines.
Obviously, no one knows the exact figures, but it is said Dawood's business is worth Rs80,000 crore to Rs90,000 crore. Apart from Karachi, he has businesses in Mumbai, Delhi, Bangalore, Nashik, Surat, Pune and Hyderabad. The Indian intelligence community has been closely watching all known investments.
"Dawood's real estate investments [in Mumbai] are mostly pumped into shady building projects, each worth Rs250 crore to Rs300 crore," said a police officer, who is in a team that is tracking the D-Company. "There are at least two to three builders who are in regular touch with Dawood's group in Pakistan."
At least seven to 10 projects in Mumbai have known links to the D-Company. THE WEEK was told that these projects were concentrated in Kurla and south Mumbai. When THE WEEK mentioned a builder, we were asked to not reveal the name in this report as the firm was being closely watched for money laundering by security agencies.
From the mid-1990s to the middle of the last decade, Dawood financed several gold merchants in Mumbai. "Overnight these jewellery businesses morphed into enterprises worth Rs300 crore to Rs400 crore each. It is very difficult to track how money moves, especially when it comes to tracking hawala trails," said a police officer. "Dawood's networks may not exist the way we think these structures do. But they definitely are there and are active."
Some of Dawood's properties in India are being attached under the Smugglers and Foreign Exchange Manipulators Act of 1976. His assets are also being frozen in countries such as Nepal, following a UN Security Council resolution in 2013 to freeze assets and embargo travel of individuals linked with Al Qaeda.
An Enforcement Directorate official had earlier told THE WEEK that Dawood had invested in match-fixing in the last season of the Indian Premier League. "Money raised and laundered [through ship-breaking firms] at Alang is being ploughed back into the IPL," the official said.
During the probe into the match-fixing, the R&AW found at least three telephone numbers connected to Dawood; voice samples confirmed that two were used by Dawood himself. A bookie told THE WEEK that ace bookie Ramesh Vyas was the "single window" to bettors in Pakistan.
But Pakistan continues to deny Dawood's existence there. An R&AW official said that Dawood was moved out of Pakistan by the ISI only when important foreign delegations visited the country. Dawood's known addresses in Karachi are No. 10 and No. 37, Hill Top Arcade, Defence Housing Authority; Moin Palace, opposite Abdullah Shah Gazi Darga, Clifton and No. 617, Berar Society―all in Karachi. Apart from a host of Pakistani passports, Dawood's Yemeni passport (F823692) and his UAE passport (A717288) are being tracked.
For the new government in India, the concerns will be regarding Dawood's confirmed links with Al Qaeda. In its sunset days, the Manmohan Singh government had looked to the US, especially at the Federal Bureau of Investigation, for assistance to nab Dawood. It was a rather late awakening. And, the US did not respond positively. Bill Roggio, editor of the Long War Journal, told THE WEEK in an email that the US seemed to have lost interest in jihadis from south Asia.
Former police commissioner M.N. Singh once told THE WEEK that, in 1993, the Mumbai Police was at its closest to capturing Dawood. A special team of half-a-dozen cops was prepared to secretly land in Karachi and take out Dawood. "A covert operation against Dawood was always in the realm of possibility, at least theoretically," said an ex-officer of the R&AW.
A source in the Mumbai Police said that the plan Singh referred to was not cleared by New Delhi. Shankarrao Chavan, home minister in the Narasimha Rao government, was not in favour of the plan, the source said.
Dawood's alleged links with the Indian Mujahideen, too, have been a cause of worry for Indian security agencies. An officer who recently interviewed the IM's Yasin Bhatkal said the terrorist never confirmed that the IM and the D-Company had links. "The IM fellows were bad hats with a lot of grudges. So, it would have been quite natural for Dawood to be tinkering with them," an intelligence officer said.
Intelligence sources said that Tehseen Akhtar, the IM's operations head in India, "had been known to hobnob with Dawood's men". They said the IM would have linked up with the D-Company for support and logistics in Indian cities.
The great rift between Dawood and Rajan becomes all the more important against the backdrop of a right-wing government coming to power in India.
After the 1993 serial blasts in Mumbai, Rajan's rivalry with Dawood was clearly on religious lines. Hindu gangsters like Santosh Shetty, Vicky Malhotra, Rohit Verma, Ravi Pujari and Abu Sawant quit the D-Company and joined Rajan.
After killing D-Company hitmen Sunil Sawant and Piloo Khan in Dubai, Rajan killed East-West Airlines managing director Thakiyuddin Wahid in Mumbai in 1995. He then said Wahid was Dawood's financier.
Dawood then sent hitman Munna Zingada to kill Rajan at a rooftop party in Bangkok in 2001. Rajan lost men in the attack, and was seriously wounded. It is alleged that Indian security agencies had him hospitalised under cover and helped him flee Thailand.
No Indian agency has ever confirmed any links to Rajan. But, interestingly, a Mumbai Police team arrested Rajan aide Vicky Malhotra when he was travelling with former IB director Ajit Kumar Doval in Delhi.
WikiLeaks published a confidential cable that originated from Mumbai, with the Canonical ID No. 05MUMBAI1682_a. An extract reads thus: "10. (C) The media originally speculated that the IB wanted to use Malhotra to target and kill [Dawood] Ibrahim if he travelled to Dubai to attend the reception [of Dawood's daughter's marriage to cricketer Javed Miandad's son, on July 23, 2005, at the Grand Hyatt hotel, Dubai]. According to this theory, Doval acted as the conduit between the IB and Malhotra. The Mumbai Police were either unaware that the IB was collaborating with Rajan, and surprised the IB operation with its own sting, or, plausibly, some even speculated that Ibrahim was aware of the IB/Rajan plot against him and had tipped off the Mumbai Police, many of whom work directly or indirectly for him." It is the last part of the cable that Narendra Modi needs to be worried about.