Just like the path it was supposed to conquer, Royal Enfield Himalayan's ride had been rough. Ever since the launch, there were several complaints (major ones including part failures and build quality) from the customers. Though the company denied quality issues initially, they were not able to run away from the fact that the Himalayan had to be revamped. Taken off the market citing the need to upgrade to BS4 emissions compatibility, the Himalayan is back, assisted with fuel injection. It is a Himalayan task to get back the trust of the customers. Royal Enfield Himalayan FI does have a big payload to deliver.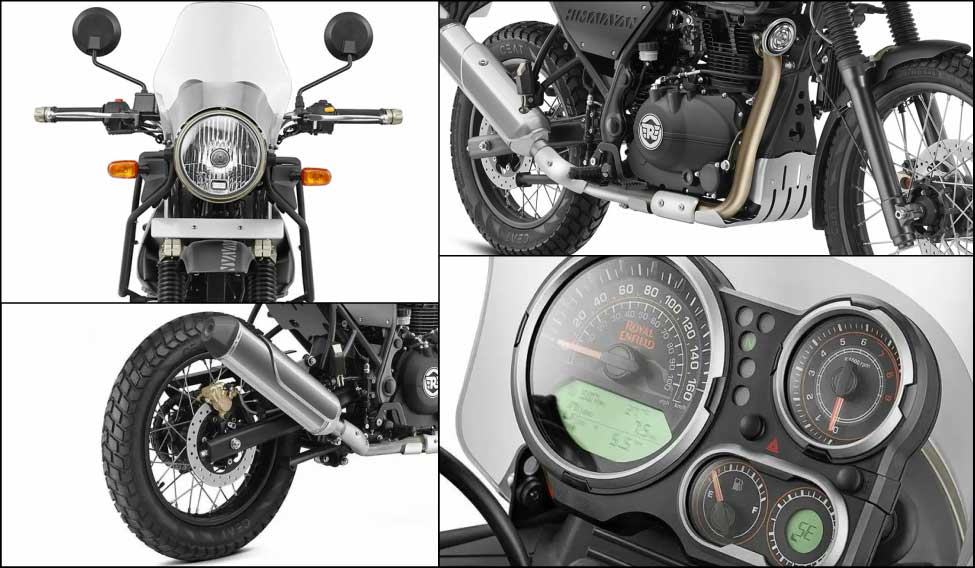 With the BS4 compatibility upgrade, the highlight of the new Himalayan is the engine and the fuelling system. The 411cc engine is the same unit but has been given several updates, the biggest of them all being the carburettor ditched in favour of a fuel injection system. There's no change in the power and torque output figures but the fuel injection has paved ways for better fuel delivery which in turn has helped in low end power delivery. The engine also feels more refined and offers a strong mid range performance. Though it is not the objective, Himalayan has become quicker to reach the triple digit speed.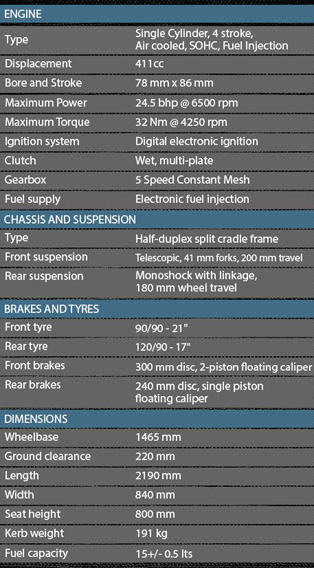 It seems that Royal Enfield has worked on the engine overheating issue, another big complaint with the Himalayan. The engine didn't overheat under stressed conditions, thanks to a better oil circulation. The Himalayan FI offers a more comfortable ride due to a better refined engine and the other dynamics remain the same. On the highways, the Himalayan feels relaxed cruising at around 100 to 110 km/h but a sixth gear is still sorely missed. Seat height of 800 mm should make riders of all heights happy.
And the bike displays its complete potential where the roads end. The 41mm long travel front suspension, along with the 21-inch front wheel, feels at place in dirt. However, the feedback from the front brake leaves a lot to desire for and the ABS is still absent.
The Himalayan has been a good looking bike and Royal Enfield hasn't done anything to tamper it. The bare-to-the-bone design looks at home off the road and the build quality has also gone several notches up. The instrument cluster is the most advanced one yet from RE and offers all the required information.
With the Himalayan FI, Royal Enfield seems to have corrected all the issues associated with the older bike. The fuel injection has paved way for better fuel efficiency and refinement and the build quality is also improved. Great ride quality, able off road character and a not-so-heavy price tag make the Royal Enfield Himalayan FI a great package. Let's hope the bike lives up to its name this time.