Jagmeet Singh, an Indo-Canadian lawyer and politician, was recently elevated as the leader of the New Democratic Party (NDP) of Canada. Using the slogan "love and courage" for his campaign, Singh has set his eyes on the federal elections in 2019, and if things go in his favour, he could become the next prime minster of Canada. If so, he will be the first Sikh to do so.
Singh joins the ever-growing list of Indian origin people that are active in Canadian politics. And there are quite a few of them in the current cabinet headed by Justin Trudeau.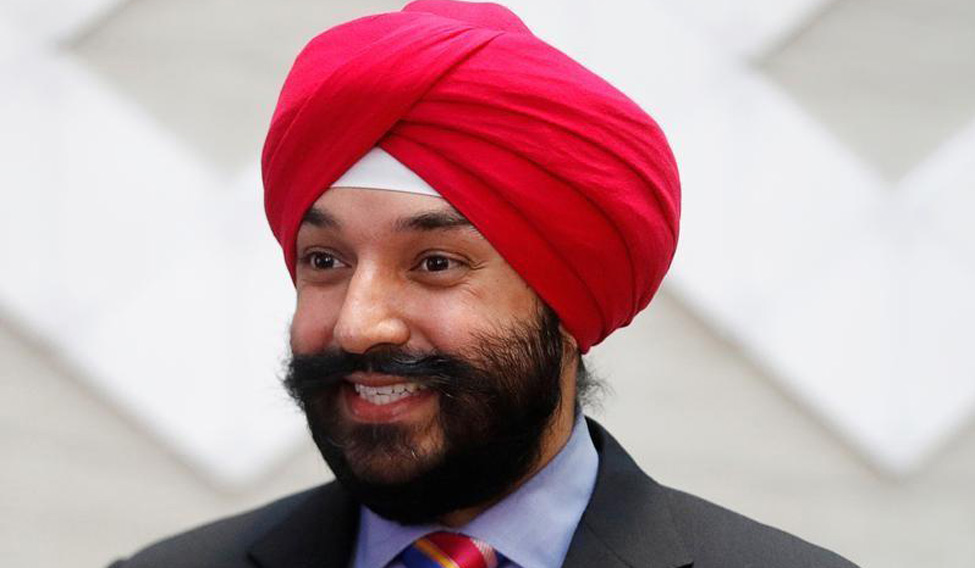 Navdeep Bains is seen as powerful figure and key advisor in the cabinet because of his closeness to Prime Minister Justin Trudeau. He is the minister of innovation, science and economic development, and a member of four cabinet committees―agenda, results and communications; growing the middle class; environment, climate change and energy; and defence procurement. Bains was born in Toronto, Ontario to Sikh immigrant parents. He had no political aspirations. He earned his MBA and worked with Nike Canada and Ford Motors before he decided to put his "turban in the race" as he wasn't happy with the roster of federal Liberal candidates. He became a member of Parliament in 2004.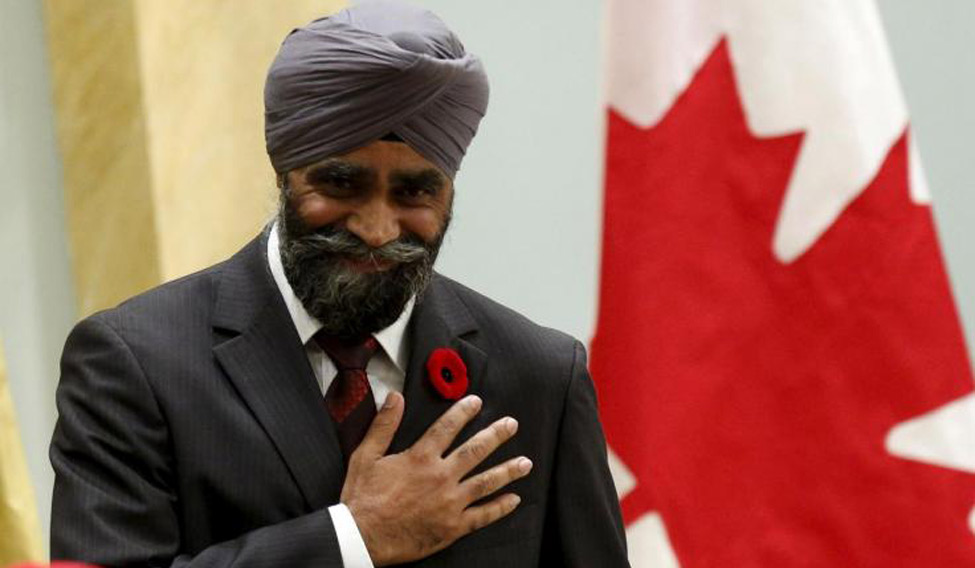 Harjit Sajjan was appointed the defence minister―the first Sikh in Canada to hold the position―in Justin Trudeau's cabinet. Born in Hoshiarpur in Punjab, Sajjan moved to Canada with his in the 1970s when he was five years old. His stint with the the British Columbia Regiment and the Vancouver Police department was seen as a key reason to appoint him as defence minister. However, Sajjan has often been in the news for the wrong reasons. In April 2017, Sajjan made false claims regarding Operation Medusa―a Canadian-led offensive to remove the Taliban during September 2006 in the ongoing War of Afghanistan―calling himself "the architect of Operation Medusa". He later tendered an apology after a social media backlash. Most recently, he was caught littering by a Punjabi shopkeeper. In the video, which went viral, Sajjan is seen sitting inside his car and throwing out cherry seeds in front of the shop as the shopkeeper confronts him.
Many had called for Sajjan's resignation based on the Medusa comment and the Afghan detainee issue, but Prime Minister Trudeau has stood by him in full support.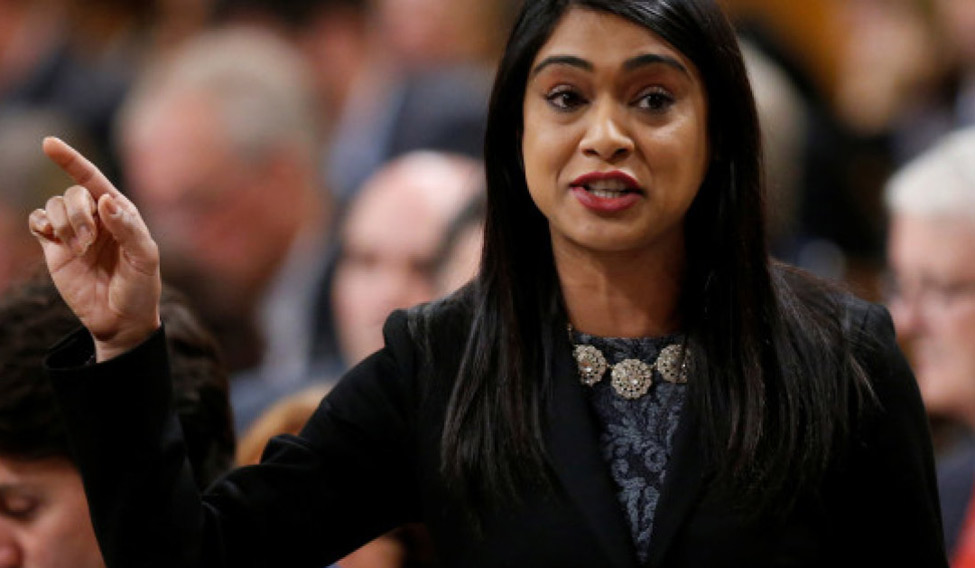 Bardish Chagger is the minister of small business and tourism. The 37-year-old is also the leader of the government in the House of Commons and the first woman to hold this position. She was a significant member of the Justin Trudeau Leadership Campaign team. Chaggers parents migrated to Canada in the 1970s, and she was born and raised in Waterloo, Ontario. Although she identifies as a Canadian first, Chagger has said in interviews that she is proud of her Indian heritage.
She started working at the Kitchener-Waterloo Multicultural Centre in Ontario after her graduation. It was only after her stint as the executive assistant to former MP Andrew Telegdi that she stepped into active politics.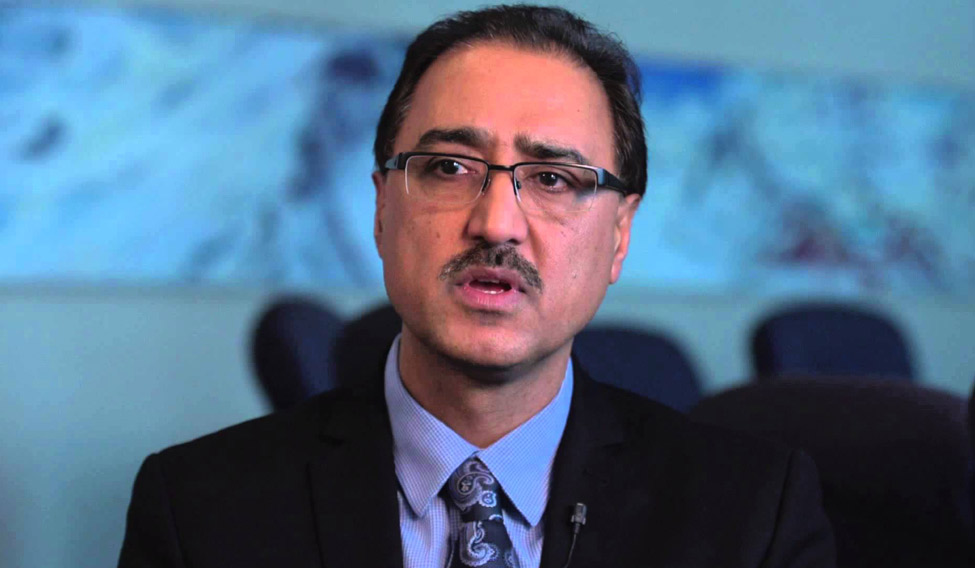 Amarjeet Sohi, the minister for infrastructure, moved to Canada when he was 17. He came back to India when he was 24, but was arrested on suspicion of being a Khalistan fundamentalist and spent nearly two years in jail. After his release, Sohi moved back to Edmonton, Canada. His first tryst with politics came when he campaigned in the Edmonton municipal elections in 2004. He won a council seat in 2007. In the 2015 federal elections, Sohi was chosen as the Liberal Party's candidate and was sworn in as a minister in Trudeau's cabinet after he was elected.