When Donald Trump won the Republican presidential nomination in 2016, he did not have even 50 per cent of his party's support at the time. With "America First" as his strident campaign slogan, the property mogul, former Apprentice star and unlikely presidential hopeful went on to scorch through the primaries, driving out seasoned politicians from the race.

The Republican elders had to reluctantly give the devil his due and concede to a loose cannon "outsider" who left voters mystified, enthralled and completely smitten. Back then, Trump spoke to people's anger; people who saw a non-politician as a mark of authenticity.

Today, as Trump, the 45th president of the United States, braces himself to face impeachment trials in the Republican-majority Senate of the US Congress in January, the Democratic Party primaries are heating up, throwing in its wake authors, billionaires and tech gurus as presidential hopefuls.

Like in 2016, the 2020 presidential primaries will be decided by a combination of random luck, fluke events, and capricious and conflicted voters. Will they go for the bizarre, unconventional options, or the more-rational and conventional politicians?

Barring a Trump victory, or the unlikely scenario that he is impeached by the Senate or that he even chooses not to seek re-election, the next US president will have a tough legacy to deal with. From a fiscal deficit of over $1 trillion to the lingering effects of trade wars with China, the European Union and others. How much room will a Democrat president have to implement populist agendas like universal Medicare or student debt-relief when they will be under such severe fiscal and political constraints—not to mention an unfavourable Senate?

How "woke" can the new President afford to be in an age where the majority of Americans respond more easily to xenophobia and vitriolic nationalism?

There are 15 notable candidates in the race for the Democratic nomination: Michael Bennet, Joe Biden, Michael Bloomberg, Cory Booker, Pete Buttigieg, Julian Castro, John Delaney, Tulsi Gabbard, Amy Klobuchar, Deval Patrick, Tom Steyer, Bernie Sanders, Elizabeth Warren, Marianne Williamson and Andrew Yang. The exit of Californian senator Kamala Harris from the race will only be the first of many.
Two Republican challengers are also in the fray, but with little hope to make any headway. While many believe Trump's impeachment proceedings might actually improve his chances of getting re-elected—and the President himself has often jokingly expressed his desire to extend his office beyond the norm of eight years—the race to the White House might still be about salvaging American democracy from right-wing populism. To that end, THE WEEK looks at the top five Democratic contenders to the highest, most important political office in the world in 2020.

JOE BIDEN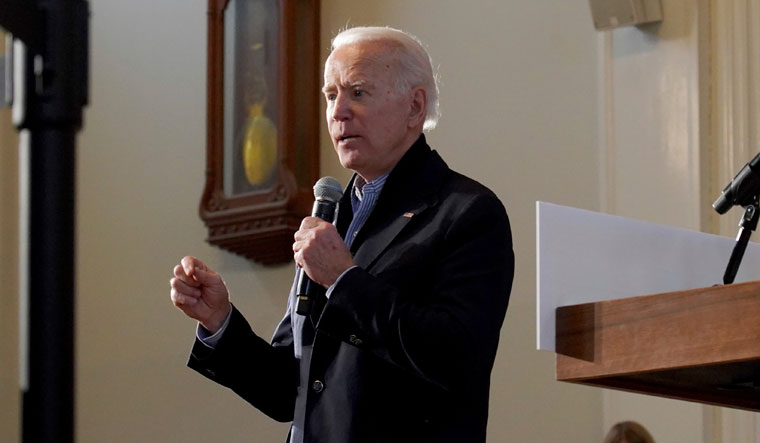 If there is anyone who fits the bill of a veteran politician with the skill and connections to address bi-partisan interests as well as having decent public outreach, it is Joe Biden.

Currently leading in the opinion polls, he would be the least random and most conventional choice for a democratic presidential nominee.

Vice president for eight years to Barack Obama, the 78-year-old former senator from Delaware announced his presidential bid on April 25. As vice president, Biden supervised infrastructure spending aimed at curbing the Great Recession and helped formulate policies directed at the 2011 drawdown of US troops in Iraq. Biden never fails to emphasize his working-class roots as symptomatic of a conceptual "average Joe".
Quirkily, amongst the younger demographic slice, Biden is more easily recalled as one of The Onion's most successful satirical creations: The blue-collar, all-American "Uncle Joe".
The eddies and currents working against him include his age and his slight disconnect with a new Democratic Party. In addition, there is Trump's accusation of corruption regarding Hunter Biden's dealings with Ukraine. Even though these allegations have been discredited, the president's push to have Ukraine investigate the Bidens may hurt Joe's image.
ELIZABETH WARREN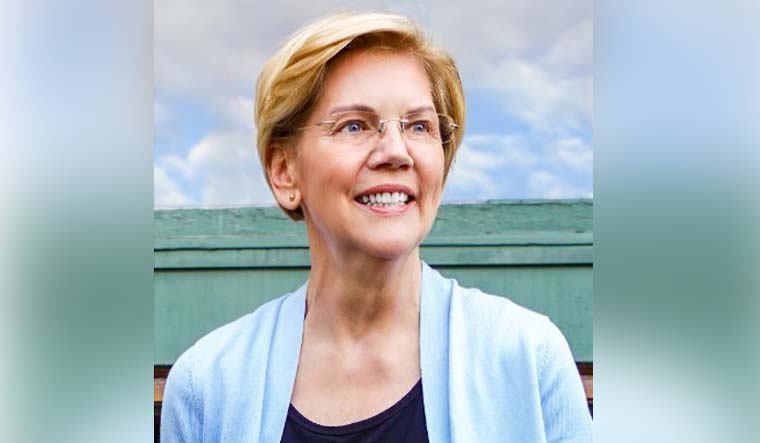 People unsure of Bernie Sanders, the quick-tempered and left-most Democrat, should look no further than Elizabeth Warren as the President America needs. The 70-year-old Democratic senator from Massachusetts is the most prominent face among party liberals and is surging through opinion polls to often match Biden in popularity. A former professor at Harvard Law School, she wrote a book on middle-class incomes and was instrumental in creating the Consumer Financial Protection Bureau after the 2008 global financial crisis. She strongly disapproves of Wall Street and wants Medicare for all, the dismantling of big-tech companies, and an "ultra-millionaire tax" on those who earn more than $50 million, alongside a major re-jig of housing policies.

With fighting inequality and corruption as her major campaign thrust, Warren might just tip Biden to win the party's nomination, if private equity executives and high-dollar Democratic donors can stomach an outspoken critic of corporate America. She is now as visible as Biden and she might just become the first female president of the United States.

BERNIE SANDERS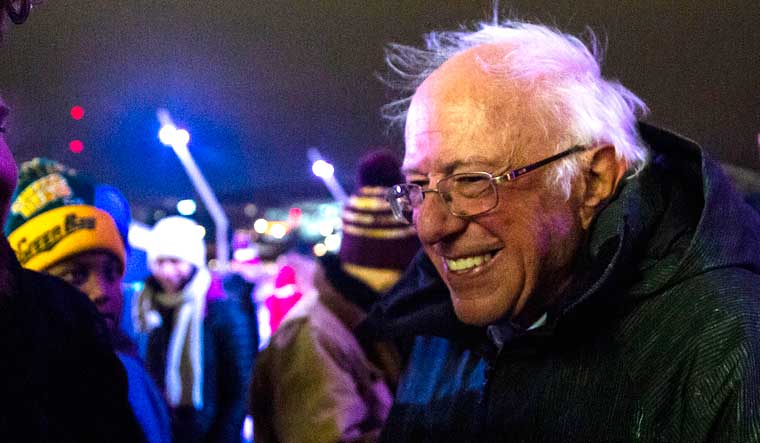 The 78-year-old senator from Vermont will not stop trying. He lost his presidential nomination to Hilary Clinton in 2016, but has jumped into the race once again. He suffered a heart attack while campaigning in October, but that hasn't dimmed his chances of securing a nomination this time. In facts, pundits are suddenly taking serious note of his primaries trajectory. He is as "woke" as it gets at this point and is extremely popular among committed liberals. A self-proclaimed democratic socialist, he wants to usher in free tuition in colleges, universal healthcare and $15-an-hour minimum wage. He is as much of a radical idealist and an authentic player as Trump, only at the opposite end of the ideological spectrum.

Sanders' voter base, although, still remains narrow and Democratic party mandarins might still perceive him as a bit too naive, even though he has successfully tapped into a large network of small donors. Essentially, he has to supersede Trump, Biden and Warren in popularity and acumen to be seriously considered as the next president of the United States.
PETE BUTTIGIEG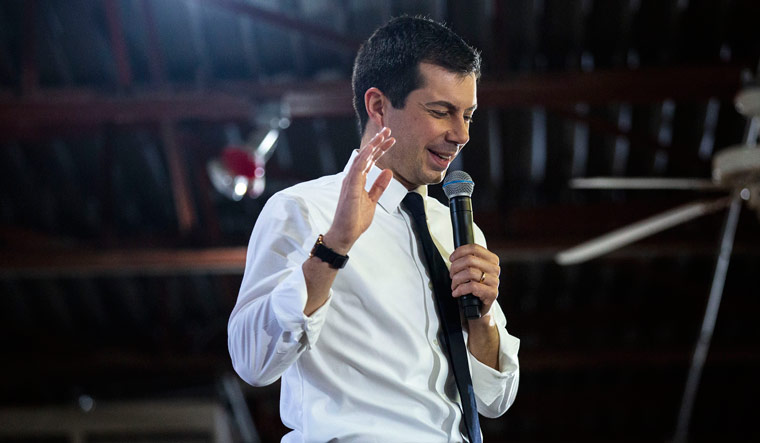 The 37-year-old smooth-talking, openly gay mayor from South Bend, Indiana is perceived to be very Obama-esque. At least, he has the support of Obama's alma mater. A Rhodes scholar from Harvard University who worked with McKinsey, the "good Mayor" is seen to be a rising star in the upcoming Iowa caucuses and New Hampshire primaries, which are indicative of a candidate's longevity in the race.

He is also an Afghan war veteran and has risen through near-invisibility to the conspicuous status of America's first openly gay presidential nominee of a mainstream party, if chosen. The "pious Pete", as he is sometimes mocked, wants to break through the deadlock of septuagenarians in the Democratic party and bring about a generational shift. That he is uniquely positioned to address and respond to the peculiar anxieties and dilemmas of his millennial generation is his most fervent sales pitch.

The fact that his national popularity is still on the lower end of the scale is little reason to believe why he may not butt in surprises alongside his clean and sharp counter-punches in primary debates.

MICHAEL BLOOMBERG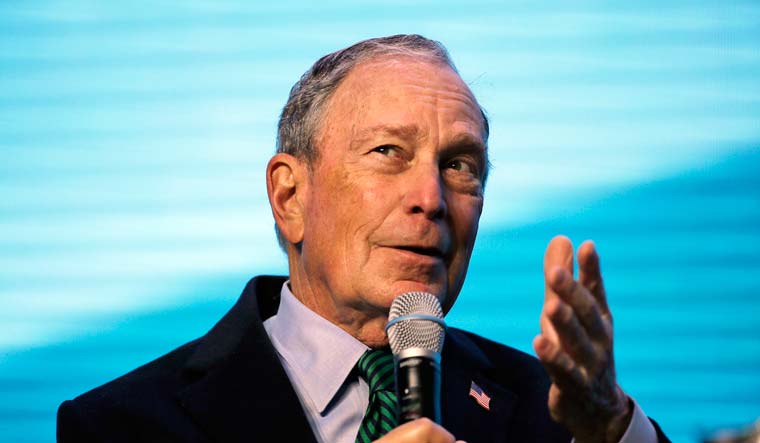 For more than a decade until 2013, Michael Bloomberg served as the mayor of New York. He was once a Democrat, then switched to Republican, later became an independent and is now a Democrat again. According to Forbes, he is the eight-richest American, with a net worth of $53.4 billion, and a media baron to boot with majority shares in Bloomberg LP which he co-founded and is the CEO of.

After announcing in March that he did not wish to run for President, the former mayor, author and business tycoon, with his ever-shifting political allegiances, did an about-turn again by declaring his presidential bid late November. Michael has all the resources at his disposal to take on Trump all by himself; he has already spent $100 million in campaign ads in just a month.

But, money and connections can only take you so far. Does Bloomberg have a persuasive message which can resonate with the masses? Interestingly, Trump won the 2016 elections in spite of spending half of what Hilary Clinton invested in her campaigns. While Bloomberg's advocacy for climate change and fighting gun violence can woo the rich, socially liberal types, it is still not clear how he can get past his wealthy, privileged credentials to engage a wider audience.