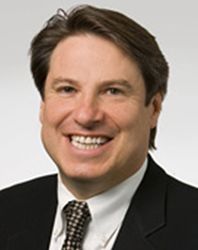 This election will be remembered for the Trump Effect. He has changed the Republican Party. Leaders rise to be at the right time and at the right place.
At the GOP primaries, the Republicans turned out in record levels. At the elections, too, people who did not vote earlier, and may not vote again, have come out to vote.
Polls we (my firm) conducted showed that the number one answer to what people did not like about Clinton was her dishonesty and corruption. And with Trump, it was always his temperament. If you asked people the most important factor that would decide their vote, two weeks ago it was Trump's temperament, whereas in the last week it was Clinton's corruption, and that is what the contest was down to.
Two-thirds of the US has consistently, through 2014, thought that our country is on the wrong track. For a lot of candidates, chasing of public opinion numbers was to attract voters who are in that majority.
Yes, the party needs to work on the Latino vote; we are aware of it. George Bush had said they would surpass African-American votes, soon.
John McLaughlin is CEO and partner of McLaughlin & Associates. He is a close friend of Donald Trump.
These are excerpts from an interaction with Rekha Dixit.