Recently, I met a bunch of new Class 11 parents at a 'meet the class' session at my son's school. Everybody was friendly and we chatted happily, mostly about the Class 10 results. "My child got a Centum in science," one father declared proudly, "and in math he missed Centum by only one mark!" Not knowing what a Centum was (except that it clearly had to be enunciated with a capital C), I just nodded politely, and was later enlightened by my exasperated son that Centum is the new, self-deprecating way of saying 100.
Nothing less than Centum on Centum is good enough for us parents nowadays. If a child scores 99 per cent, we never say, "Amazing, well done, you!" Instead, we thunder, "What happened to that last one per cent? By what silly, careless mistake did you lose it? Don't you know that in these competitive times, 0.25 per cent is the difference between an Ivy League college and some second rate rubbish?"
Which is why it's so ironic that this same Centum brigade, when faced with the statistics of health, neonatal deaths and sanitation in rural north India, Uttar Pradesh, and, specifically, Gorakhpur, is prone to pursing its lips and saying "Oho, so only 65 per cent of Gorakhpur defecates in the open! 35 per cent of the people there have proper toilets. That's not bad, ya—not bad at all. Frankly, I thought it would be much worse!" And, while they do register concern at the deaths caused by acute encephalitis syndrome (the glib, catch-all title given to children suffering from fever, vomiting, headaches and brain inflammation, clearly linked to drinking dirty water, filth and open defecation, which causes paralysis and mental impairment) they are quick to point out that the figures are not so horrible after all, and have, after all, been steady for several years. Because in August 2014, 567 children died at the rate of 19 per day at Gorakhpur's BRD medical college and hospital. In August 2015, 668 children died at the rate of 22 per day. And, last year, 587 died at the rate of 20 per day. So, this August's figure of 23 per day is okay, theek hai, normal in fact, so, really, no biggie. And, the oxygen cylinder shortage isn't really connected to the incident, you know!
So, while nothing less than a Centum is enough for our own children, whether in the goals we set for them or the things we buy for them (100 per cent silk, 100 per cent pure desi ghee, 100 per cent protection from plaque, 100 per cent virgin Hindu bride) the children of Gorakhpur are fortunate enough to be marked more leniently.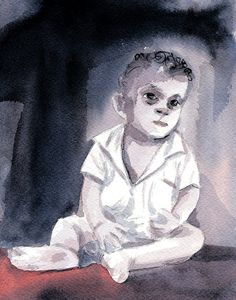 (And, when we do deign to take a hand in the matters of 'the lesser folks', we make a strange botch of it. Like we just made a commercial Hindi film called Toilet: Ek Prem Katha, starring Akshay Kumar and backed by the Swachh Bharat Abhiyan, no less, which tsk-tsks, and shames at length, and touches slightly on women's safety, but totally fails to make the most vital point—that open defecation is a huge reason for the spread of diseases in our country.)
And, while I think all whataboutery is odious, I still cannot stop myself from eye-rolling as excessively at Vidya Balan in Bhool Bhulaiyaa, now that the Centum-obsessed parent groups have found out about the 'Blue Whale' challenge. So much concern, so many forwards, so many school meetings. Sure, it's horrible. Sure it's dark and it's sick and it's preying on vulnerable young minds, and, of course I've talked to my kids about it—but you know what, there's horrible, dark and sick stuff happening in much larger numbers to the children of India right now, during the supposedly happy season of Independence day and Janmashtami. Could we please whip up some sustained outrage about that, too?
Anuja Chauhan is an author and advertiser.