Sachin Tendulkar sprang into my life, all wide-smiled and curly-haired and larger-than-life, when I was a young copywriter just starting to work on brand Pepsi. All the planners, strategists and brand managers spoke of him with evangelical zeal and attempted to convert me to worship at his particular altar. I must confess I remained unimpressed―and unconverted. The cool guy of the moment was Shah Rukh Khan, and if at all I had to look away from him to cricketers, I would much rather have looked at Rahul Dravid, who was tall, dark and handsome, and possessed that sexy Bangalore drawl that I have always found so compellingly attractive.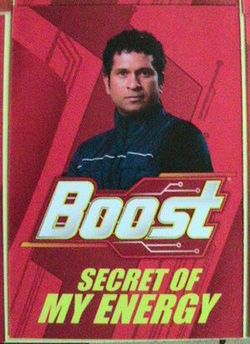 Still, I could not escape Sachin. His sweet, cherubic presence popped up in every brief I got from Pepsi. He was a man's man. Not many women, then or now, are fans of Sachin, but he got the guys fired up every time. I have seen husky, mature men blush, simper and falter in his presence―the way women would behave if they came face to face with, say, Salman Khan.
So, finally, I wrote my first 'Sachin' script. It involved a Pepsi, a thirsty Shah Rukh Khan and a locker room at Lord's well stocked with chilled Pepsi but accessible only to players of the Indian cricket team. And, in the mad Pepsi logic of those days, Shah Rukh dons a curly wig, a blue India cricket kit and infiltrates said locker room by telling the gora security guards (in a convincing falsetto) that he is Sachin.
Shooting the ad was such fun. SRK made a great SRT. Farah Khan crash-landed our set begging to be introduced to Sachin, and telling all of us that she had put lipstick specially in anticipation of this much-desired introduction. Sachin himself was incredibly sweet and, in an ad where he had three seconds screen time compared with Shah Rukh's 57, managed to completely steal the show.
We did lots more ads with him after that. He lived in La Mer those days, a building in Bandra made famous for being home to both Sachin and Aishwarya Rai. Ad film maker Prahlad Kakkar (who directed practically all the Pepsi ads) lived there, too. And visits to his flat were always enlivened by the prospect of whom one could meet in the elevator―Vinod Kambli sporting blond cornrows or a leather-jacketed Salman Khan.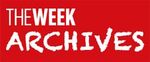 The guards on the ground floor took great pride in pointing out Sachin's Ferrari to us as we went up―a lovely, shiny aquamarine blue hatchback caged within a grimy, extremely middle-class looking grill fronted garage, which looked a lot like a Palio Adventure I owned those days. It is a measure of how incredibly unspoilt Sachin was, that when I blithely (and uninformedly) told him 'Hey, your car looks just like mine', he just smiled and said 'Oh, really? What a coincidence.'
More of this niceness was on display when we shot a Pepsi commercial featuring him and Amitabh Bachchan in Jodhpur. This campaign, referred to by old Pepsi hands as 'Dil Ki Patang', featured Sachin and Amitabh having a kite flying contest on the ramparts of the Mehrangarh Fort. Sachin came to the shoot with his wife, children, and children's maid in tow. And, at the shoot, he did the sweetest thing ever. Responding obediently and immediately to a single nudge to his ribs by his children's maid, he jumped to his feet, produced a camera out of nowhere, and obligingly clicked a picture of her and Big B arm in arm.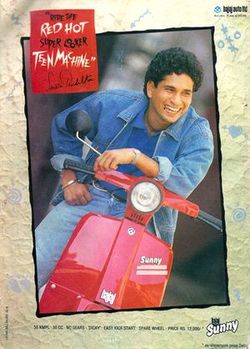 He had that angelic, sweet-boy smile but he was not all goody-goody either. Once we shot a commercial where the script called for him to get hit on the head by an avalanche of Pepsi cans (and thereafter lose his memory, much to Shane Warne and Carl Hooper's glee). The shot required for us to cover him entirely with Pepsi cans, and he very sweetly lay down and let us do so. But he kept waggling a certain finger at Shane from under his mound of Pepsis.
He was intensely competitive, too. At one shoot, when the first basic Nokia phones had just come out, he sat hunched over somebody's phone and wouldn't stop playing till he had bettered the insanely high score of 2,300 on Snake, which was the happening game of the moment. (Sourav Ganguly could only manage a high score of 820, by the way.)
For so many years Sachin was Pepsi personified. His was a Dil that always wanted More, and we sold millions of crates on his game and his smile. Never 'hot' in the style of Irfan Pathan, M.S. Dhoni or Virat Kohli, he went beyond mere sexiness to something both more substantial and more mystical.
Reams and reams have been written about what makes Sachin special―by people much more informed about the game than me―so I do not want to go there. All I can say is that he embodied Indian achievement, Indian humility and the spirit of Indian liberalisation better than anybody else ever has or will. The day he donned a red T-shirt and went over to Coke was truly a depressing day for all of us Blues. But that did not mean we ceased to love him. Oh, no. Love for Sachin transcended even the bitter borders of the cola wars. Such was his incredible power to unite and ignite.