Burhan's Facebook page is one of the most visited in Kashmir. The security forces are worried that Burhan's Robin Hood image is making militancy look glamorous.

Security forces said Burhan avoided direct contact with journalists. This is in stark contrast with the practice of the 1990s when militants issued statements and invited journalists for press conferences.

Police records show Ishaq is one of 33 youngsters from Tral and other parts of south Kashmir who have joined militant groups in the first six months of 2015. But the real number could be much higher.

"Burhan has not so far picked up a gun in anger. When the situation calls for it, the Army will measure up to it, but right now, no such incident has come to our notice" - Lieutenant General Satish Dua, commander, 15 Corps
On April 13 this year, Khalid Muzaffar Wani packed some home-cooked rice and lamb curry and headed to the mountains of Tral in Jammu and Kashmir. His friends Parvaiz Ahmed Bhat, Adil Ahmed Shah and Muhammad Waseem were with him. Khalid, 25, had set off to meet his younger brother Burhan Muzaffar Wani, the 21-year-old divisional commander of Hizbul Mujahideen. The most wanted militant in Kashmir with a Rs.10-lakh bounty on his head, Burhan has been inspiring a fresh rebellion in the state.
After trekking for an hour, Khalid and his three friends, who apparently thought he had invited them for a picnic, reached Kamla forest, where Burhan and his three comrades in Army fatigues were waiting. The brothers hugged each other and started chatting, moving a few feet away from the rest. The militants then ate the food that Khalid had brought for them. Soon, the call to prayer could be heard from one of the villages in the foothills and all of them lined up for Zuhur Nimaz, the second of the five prayers of the day.
Some distance away in the mountains, a group of Army men was witnessing the unfolding scenes with curiosity. They were trying to make sense of the situation. They soon mobilised a patrol, which closed in on the group. Burhan and his comrades, however, escaped. But Khalid was caught. His three friends ran into an Army cordon downhill.
They were beaten and lined up against a muddy incline to be shot since the Army thought they were militants. The boys felt their end was near. Some villagers who saw it all from a distance raised an alarm. Just then an officer of the Jammu and Kashmir Police's special operations group (SOG), which is used in anti-militancy operations, reached the spot and took custody of the boys. The police had swung into action because of rumours on social media that the Army had killed civilians in Tral.
That evening, the police handed over Khalid's body to his family. The family had been bracing for the bad news ever since Burhan joined the militants. But it was their elder son Khalid, whom they lost, and his body was brought home in a procession.
"Since Burhan left home, I would imagine a procession walking towards our house carrying his body,'' said Burhan's father, Muzaffar Ahmed Wani, who is the principal of the government school in Tral. ''I had been mentally prepared for it. But, I never thought it would be Khalid.''
Burhan managed to dodge death yet again, reinforcing his stature as a braveheart among his growing clan of supporters. In private, security forces acknowledge that the cult of Burhan is growing dangerously, ironically, at a time when many of the Kashmiri youth are hoping to emulate Shah Faesal, the first Kashmiri to top the civil services examination. But Burhan is scripting a completely different story, motivated by a sense of persecution and humiliation.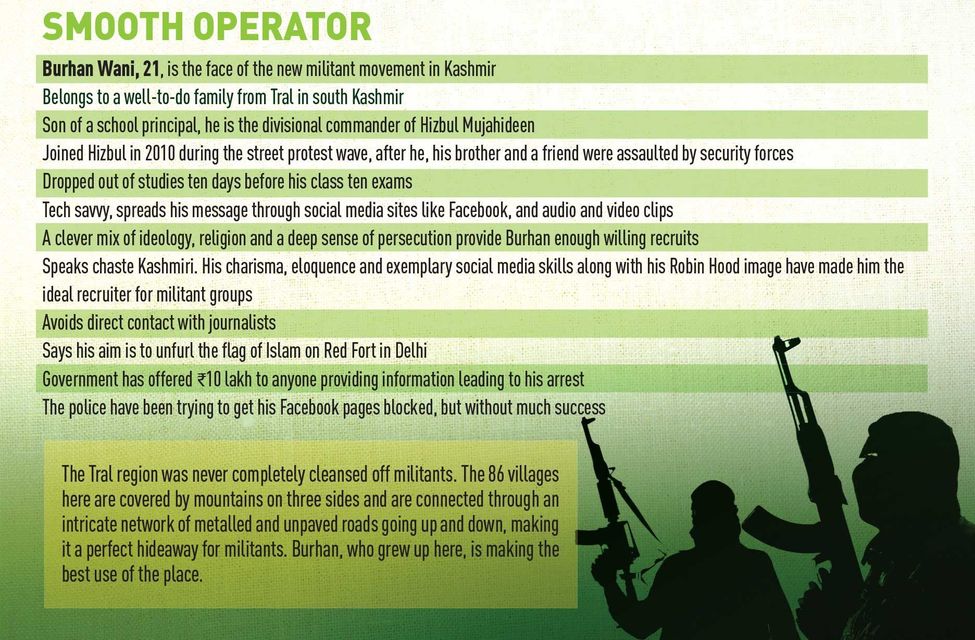 Burhan was said to be driven to militancy after he, Khalid and their friend Anayat Ahmed were beaten by the SOG and Central Reserve Police Force in the summer of 2010, apparently for no fault of theirs. Some members of the SOG asked the trio to fetch them cigarettes and later beat them up. Khalid fainted, but Burhan and Anayat managed to escape.
"While fleeing, Burhan vowed that he would take revenge for the humiliation," said Khalid's friend Rafiq Ahmed (name changed). Soon, Burhan, who was just 16, joined Hizbul Mujahideen. A bright student, who had scored more than 90 per cent marks in class ten, quickly turned into an astute militant. Security forces said he was a thinking militant and used newer communication tools, including social media, to great effect. It is perhaps the reason why no other militant has ever commanded such influence over the youth of Kashmir.
In a recent video message, Burhan asked the J&K Police not to harass their families. ''If we wish, we can also make their families unsafe, but we belong to one community. We consider their families as our own,'' he said in the message. After the video clip went viral, two special police officers (SPOs), Riaz Ahmed, a former militant from Marmat, Doda, and Ghulam Muhammad from Shah Mohalla, Srinagar, deserted their duties and fled with two AK-47 rifles and ammunition to join Burhan's gang. ''Burhan's message is resonating with many,'' said an intelligence officer. ''He seems to understand the power of social media.'' His Facebook page is one of the most visited in Kashmir and also by Kashmiris outside the state. The J&K Police recently moved court to block the page. The security forces are worried that Burhan's Robin Hood image is making militancy look glamorous.
Burhan has not yet been involved in any direct attack on security forces, but he plans most of his group's activities. Except for the Kamla forest encounter, he has largely operated in stealth. His father hopes he is not taken prisoner. "Shaheed gachen, magar raten gachnus ne (Let him be a martyr, but not a prisoner)," said Muzaffar, sitting at his home in Sharifabad, Tral. He is afraid that Burhan will be subjected to torture in custody. The trauma of seeing marks of torture on Khalid's body has not fully left him.
"I looked at his body, from toe to head, and there was no bullet mark," said Muzaffar. "He was tortured. All his teeth had been damaged. His nose, forehead and skull were broken, perhaps by gun butts.'' Muzaffar accused the Army of killing his son in custody. But the police said he was an overground worker (those who help with logistics and information) of Hizbul.
Muzaffar said Khalid, an economics student, was good in studies, but Burhan was brilliant. He was planning to be a doctor. "I wanted him to treat people free of charge. But Burhan thought it would create an impression that he was a bad doctor. He said he would quietly return the money to the needy," said Muzaffar. But that was not to be. His wife, Maimoona, looked dispirited. When THE WEEK tried to speak to her, she came out to the lobby of the house, lowered her gaze and whispered asalamu alaikum and went back in.
Each day brings a new challenge to the beleaguered parents. Newly appointed police officers often mark their presence in the area with a search operation at their house. ''They ask us to inform them when Burhan is home. Or try to make him unconscious by mixing something in his food,'' said Muzaffar, who keeps himself updated about his son with the help of Facebook posts.
Security forces said Burhan avoided direct contact with journalists. This is in stark contrast with the practice of the 1990s when militants issued statements and invited journalists for press conferences. The biggest concern for the security forces is that Burhan seems to be successful in enticing talented youth to his fold.
''Many of them are potential militants,'' said a police officer. "Most of their families are aware of their leanings, but they are helpless.'' Take the case of Shakir Ahmed of Rathsuna. At 16, he is the youngest member of Burhan's group. Sources said Burhan discouraged Shakir and his friend Sabzar Ahmed Bhat, when they went to join the group. Burhan asked Shakir to focus on his studies. He let them join his group after Shakir and Sabzar threatened to float a separate group.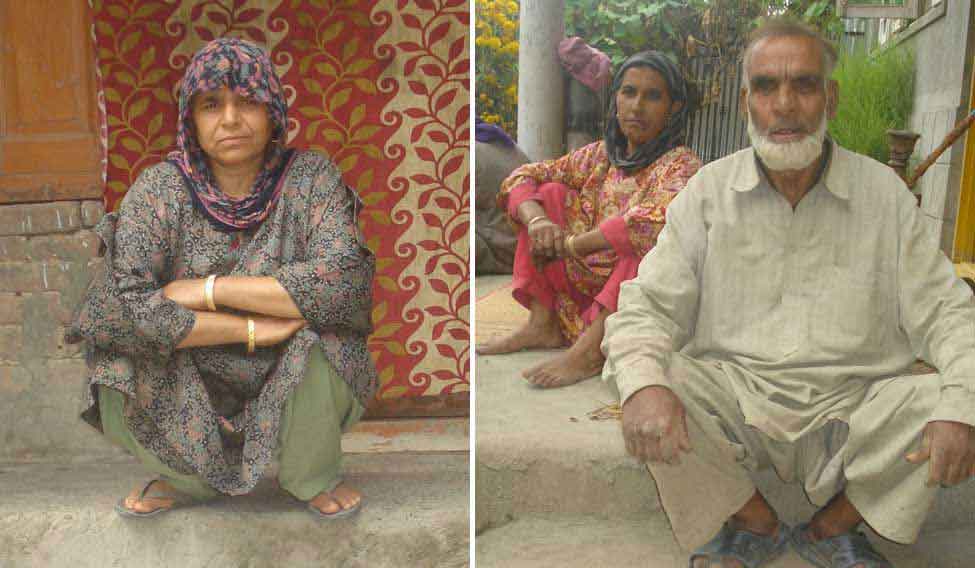 Although Shakir was not exposed to risks, his family was worried. His interest in studies had waned. Although his father opened a shop outside their house to keep him busy, Shakir was smitten. Shakir and Sabzar joined Hizbul the day after Khalid's funeral. ''We were going very easy on him,'' said Rafeeqa, his mother. ''We had hoped he would regain his focus on studies. But that did not work." Shakir's family seems to have reconciled to the situation now.
But not Ishaq's family. His parents are yet to come to terms with the fact that their son, who was preparing for medical and engineering entrance examinations, has gone astray. On a snowy morning in March, Ishaq asked his father, Mohammed Ismail Parray, a retired government employee, for tuition fees for a computer course he had recently joined. ''I gave him Rs.1,000 and asked if he needed more for travel,'' said Parry. That was the last time Ishaq was seen at his home. The police later told him that Ishaq had joined Hizbul Mujahideen.
Police records show Ishaq is one of 33 youngsters from Tral and other parts of south Kashmir who have joined militant groups in the first six months of 2015. But the real number could be much higher.
Zakir Rashid Bhat of Noorpora loved to ride his bike down the slopes of Tral. His father, Abdul Rashid Bhat, a high-ranking government engineer, bought him a car after he got admission in an engineering college in Chandigarh. But now, both vehicles are gathering dust in the beautiful lawns of their home. Zakir left his family and joined Burhan's gang on July 17, 2013. In a letter to his father, he talked about the injustice meted out to Muslims in the valley and outside. He felt jihad was the only solution. Zakir's decision has deeply hurt his father, who said he was more fond of him than his older son, a doctor, and his daughter, a bank executive. ''Despite all the comforts of life, he chose this path,'' said Abdul Rashid, as tears welled up in his eyes. Neighbours said youngsters in the neighbourhood used to envy Zakir's lifestyle. Now they have become sympathetic.
Many of Burhan's companions have not survived for long. Sajad Ahmed Dar, who was known as Balle Balle, a nickname he earned for his dancing prowess, was killed in an encounter on April 2, 2011, in which a police sub-inspector and a soldier were also killed. A resident of Pinjlish, Dar was the district commander of Hizbul Mujahideen and one of the prized targets of the security forces.
In January this year, two prominent Hizbul commanders, Abid Khan alias Hamza and Sheeraz Hussian Dar, were killed in an encounter with the security forces in Handwara. Colonel M.N. Rai of the Army and a head constable of the SOG were also killed in the encounter. Rai was killed after Abid's uncle assured him that he would surrender. But Abid rushed out and let loose a volley of bullets on Rai and his men. The son of a police officer, Abid had joined Hizbul Mujahideen in 2012 after his graduation.
Before Burhan burst on the scene, his cousin Aadil Mir, Adil Shah and Tariq Parray were the most feared militants of Tral. Aadil had been active since 2008. He had joined Hizbul in 2010, after his brother Nayeem was killed in an encounter. The police said he was involved in the killing of four soldiers in 2013. Last year, he had snatched four rifles from an Army picket at Arigam. On June 19 last year, the three were killed in a gun battle with the security forces.
Had Aadil not failed to produce a health certificate, he would have ended up in the Army like his childhood friend Owais Hassan Mir. Owais, who was with the Rashtriya Rifles, lost his life in the floods last year. He was buried in the martyrs' graveyard at Dadsara, in a slot next to Aadil's resting place. The two friends shared a close bond until Owais joined the Army and Aadil took up the violent cause.
Although they both operated in Pulwama, their paths never crossed. At first, the villagers refused to bury Owais in the martyrs' graveyard. But because of the fact that he died in a boat accident while on a rescue mission during the floods, the villagers reluctantly agreed. While Aadil's epitaph reads shaheed (martyr) and Owais's reads fauji shaheed (Army martyr). Not many people, however, attended the funeral.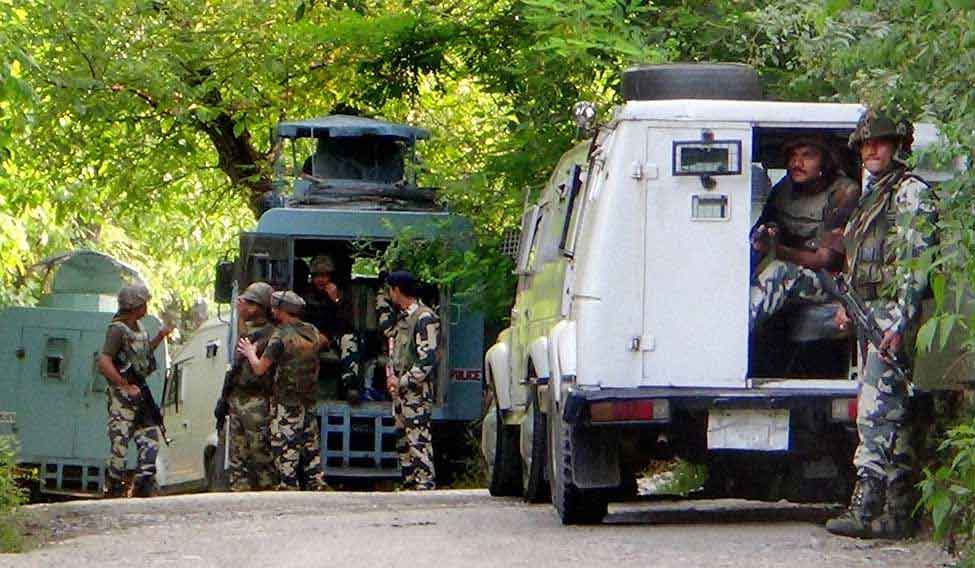 Burhan's support base seems to be spreading outside Tral, especially in Shopian. According to sources, although the number of wanted Hizbul militants in Shopian is less than 20, the number of overground workers is close to 1,500. ''It is the shortage of weapons that is holding many of these boys back from joining militants,'' said a resident. That is perhaps why the new entrants are put through the initiation rite of snatching weapons from the security forces. Sometimes, the new recruits are ordered to stab a security personnel so that they cross a red line. It was exactly what Inam-ul-Haq of Pehlipora did in May 2012. Today, he is one of the most wanted militants in Shopian.
''He has chosen a tough path,'' said Muhammad Iqbal, his father. ''He might become a martyr, but he will not surrender.'' His mother, Dilshada, struggled to say how she felt about the security forces being on her son's trail. A relative said she had not recovered from the trauma of being dragged by foot through the courtyard of her house by the SOG after Haq joined the militants. In a faint voice, she said, ''What can we do? He has left us, but God is there." Iqbal and Dilshada are now trying to secure the release of their older son, Saboor, who was arrested by the police on July 26 on charges of being a militant sympathiser.
For many families in Tral, the belief in martyrdom is a source of solace. Ashiq Hussain was killed in an encounter on February 24 this year, and when the body was brought home three days later, his family members and relatives fed him milk. ''We fed him because martyrs don't die,'' said Mushtaq Ahmed, his brother. ''I had always thought who would give him food and shelter,'' said Hafeeza, his mother. ''Someone would, I would tell myself.''
While security forces agree that the influence of Burhan is on the rise, they do not seem to be unduly worried about it. "Burhan has not so far picked up a gun in anger. When the situation calls for it, the Army will measure up to it, but right now, no such incident has come to our notice," said Lieutenant General Satish Dua, commander of Srinagar-based 15 Corps. He acknowledged that Burhan and his group enjoyed the support of the locals. Inspector-General of Police Javed Geelani said the impact of Burhan and his group was inconsequential. ''The number of militants across Kashmir is less than 150,'' he said. ''As for south Kashmir, a lot of youth have joined militancy for different reasons.''
Geelani could be right as Burhan's appeal is less driven by ideology and seems to be high among the youth who have endured emotional trauma. Yet, it has cost lives, broken up families and forced hapless parents to live in pain forever. It was a failed love affair that brought Sabzar Bhat of Badegund to Burhan's gang. He was searching for a new meaning to his life after the girl's family spurned his marriage proposal. ''He single-handedly built a new house for his family and worked the fields with dedication," said Nazir Ahmed, his uncle. But, Sabzar still could not find peace. "Finally, he turned to religion and then to gun," said his mother, Jana Begum. She wept when THE WEEK asked her when was the last time she saw her son. "Not even once after he left. I swear by him," she said. "When I think of him, it hurts my soul."