When a newly married Neenah Pezarkar was travelling on train from Bhandup to Byculla, a Maharashtrian woman couldn't resist telling her that she had forgotten her bindi. The woman had assumed that Pezarkar was a Hindu—she was wearing a red shalu sari with green bangles and a mangalsutra and was speaking in Marathi. "I had to tell her that we don't wear bindi in our religion'." recalls Pezarkar, almost 25 years later. A Bene Israeli, she was going to the synagogue.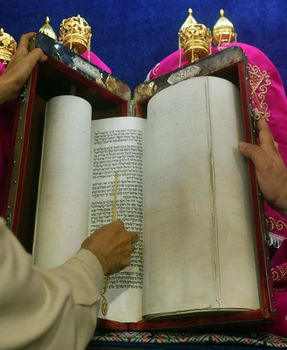 The Jewish and Maharashtrian identities of Bene Israelis have fused so finely that it is difficult to tell them apart. Half of the 5,000 Jews in India are Bene Israelis. In June, they received minority status in Maharashtra. The story of Bene Israelis starts almost 2,500 years ago, with a shipwreck. It is said that the ship carrying Jews, who fled Israel after the destruction of the First Temple, crashed along the Navgaon coast, 50km from Mumbai. Only seven couples survived. Laying their kin to rest, they started their new life here. Settling around the Konkan coast, they became Penkars, Kehimkars and Talakars, taking on surnames that incorporated names of the villages there. They imbibed the local language, food and clothes, but kept their religious tenets intact. They worked as oil pressers and were known as shanivar telis as they didn't work on Saturday, which is observed as sabbath. When the East India Company needed clerks, many of the educated Bene Israelis moved to Bombay and even joined its army. In Bombay, the area between Mazgaon and Byculla became their new home. And, it is here that the first synagogue in the state was built.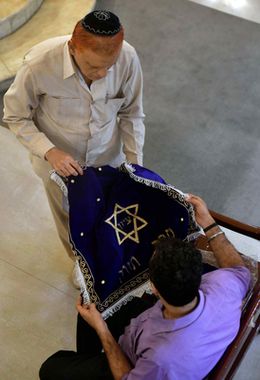 The Shaar Hararahim synagogue lies hidden in the crowded alleys of Masjid. But the police presence outside it gives its location away. Painted yellow and blue, the double-storeyed building has a blue door with the Star of David. The synagogue, says Judah Samuel, president of Shaare Rason synagogue in Khadak, was built by two soldiers—Samaji or Samuel Divekar and Isaji or Isaac Divekar. They were taken prisoner by Tipu Sultan's army after defeating the British. But Tipu's mother learnt that they were believers of the Book (Old Testament) and requested Tipu that they be spared. They were freed four years later, when the British defeated Tipu. Back home, they built the first synagogue in 1796, calling it the Shaar Hararahim (Gate of Mercy).
The Shaare Rason synagogue was built in 1843 following disagreement among members of the old synagogue. It is known as the 'navi masjid' or new synagogue and was recently restored to its former glory. The area near the synagogue is known as the Israeli Mohalla, but there are not many Jewish families left here. After the creation of Israel in 1948, many Jews migrated to Israel. Those who stayed behind are now settled in Thane, Mumbai, Alibag, Pune in Maharashtra and Ahmedabad in Gujarat.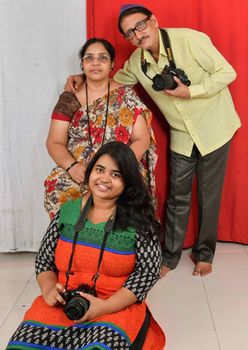 But members like Yehel and Sinora Kolatkar come thrice a week from Borivali, 30km from Khadak, to keep the synagogue running. Their sons, Shahar, 24, and Elraj, 21, learnt Hebrew to conduct prayers during Jewish festivals. "We started learning Hebrew four years ago. It was difficult to manage it with our studies, but we did it," says Elraj. Then, there's David Jeremiah Michael, who has been a priest or hazzan for the last 37 years, first in Dongri and then in Masjid. A lawyer, he always finds time to conduct prayers thrice a day.
Thane has the largest population of Jews in India. Abraham Benjamin was born in Thane Civil Hospital, just 50m from the Shaar Hashamaim synagogue, and his mother made a vow that he would serve the synagogue. Benjamin visited Israel to learn Hebrew and religious studies, and taught Hebrew in a Mumbai school. In 1987, he was ordained as a rabbi (Jewish scholar), the only one in the country, in Israel. Today, in his sermons, he talks about other religions as much as Judaism, calling for better understanding between them. "India is an example to the world. Indian people can teach the world about peace," he says.
Agrees Samuel: "India has been the only country where Jews weren't persecuted and there was no anti-Semitism. People talk of intolerance, but India is the only country that is tolerant." He says there has never been a problem with any religious community in India, which is why Bene Israelis, who returned to Israel, continue to be loyal to India. "Our religion allows us to eat beef but Bene Israelis don't eat beef, respecting the sentiments of our neighbours," he says.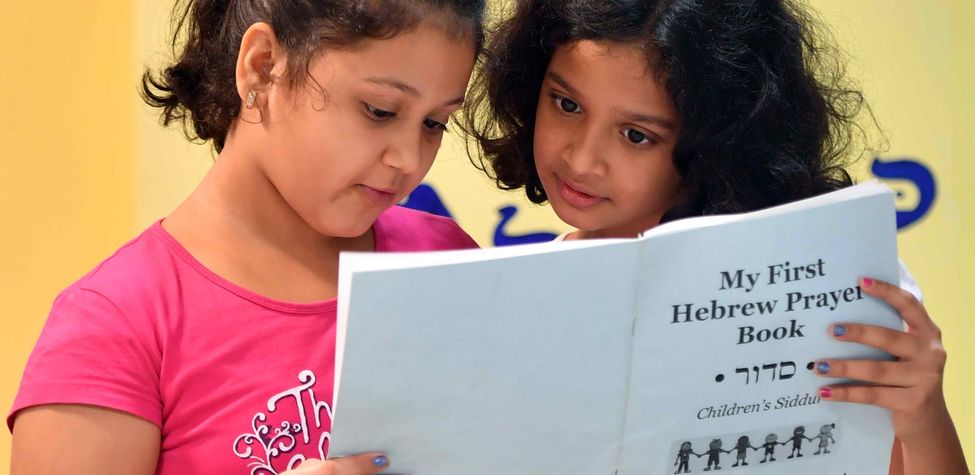 Bene Israelis were isolated from other Jewish communities for a long time, which gives their customs a distinctly Indian touch. For instance, their weddings, too, have haldi and mehendi ceremonies. However, customs like circumcision, following kosher laws, lighting of sabbath candles in the evening and hanging a mezuzah—a parchment with Hebrew verses from the Torah— outside the home have stayed with them. "Many Bene Israelis say they are proud Maharashtrians and Indians. They consider themselves Indians first and Jewish later," says Nissim Pingle, senior manager, Evelyn Peters Jewish Community Centre, Mumbai.
From being 30,000 in 1948, their numbers have dwindled considerably today. But Rabbi Benjamin is hopeful. "India has given so much to us," he says, "that even though the numbers are dropping we are confident 2,000 years from now, there will be a Jewish community in India."