In the dead of night, we woke up startled by the savage cries of an angry mob. A group of men broke into our house, dragged my mother-in-law by her hair, stripped her and paraded her naked at the village assembly point, where she was hit with iron rods and beaten to death along with three other middle-aged women. We ran behind them pleading for mercy, but those hooligans paid no heed," says Usha Oaron, describing the barbaric lynching of four women by about 50 villagers in Kanjia, Jharkhand, last August. These women were accused of practising black magic after a 17-year-old boy died of cancer. The killers, who were in their twenties, surrendered to the police and said: "We are proud to have cleansed our village".
Such cases of witch-hunting are not rare. According to the home ministry, there were 2,257 "witchcraft" murders in India from 2000 to 2012. Rural Litigation and Entitlement Kendra, a Dehradun-based NGO, says that, in the past 15 years, more than 5,500 women across the country have been branded "witches" and killed. Though the exact numbers are unknown, witch-hunting is rampant in Jharkhand, Haryana, Chhattisgarh, Odisha, West Bengal, Madhya Pradesh, Rajasthan, Andhra Pradesh, Gujarat, Maharashtra, Assam and Bihar.
A woman in the salt pans of Sambhar, Rajasthan, describes a witch thus: "She is a devil in human form who survives on human blood and flesh. She has mastered jaadu-tona (black magic) and can burn you by just looking into your eyes." Witches are known by different names, such as daayan, dakain, tohni and chudail, in different states. An ohja, bhagat, bhuni or gunia is a witch-doctor, or an exorcist of sorts, who is believed to have supernatural powers to identify a witch, undo the curse and cure her.
A woman branded as a witch is subjected to a range of atrocities including murder, rape, barbaric forms of physical abuse, stigmatisation and isolation from the community. Women have been burned, beaten, paraded naked, forced to drink urine and eat human faeces. In some cases, the head is shaved (as hair is seen as a symbol of sexuality), teeth pulled out (supposedly to defang her) and breasts or other body parts are cut off. It is clearly a manifestation of patriarchy and an excuse to subjugate women for personal interest.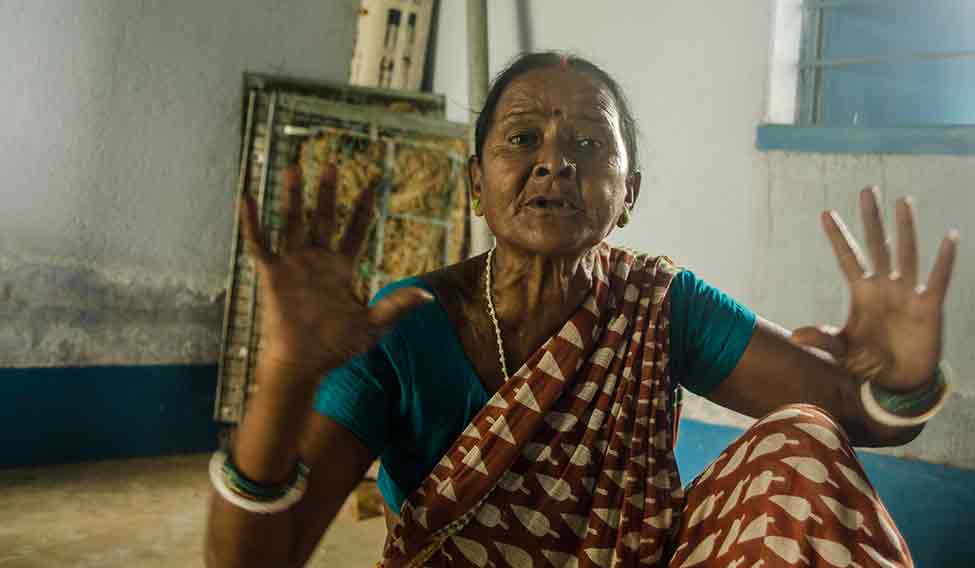 According to the National Crime Records Bureau, between 2000 and 2012, there were 363 such murders in Jharkhand. Ajay Kumar, secretary of Association for Social and Human Awareness, an NGO in Jharkhand, says: "While it may seem that superstitious beliefs are the root cause of the crime, it is also the vested interests of a few that come into play. Land that women have inherited could be easily seized by relatives if she is branded as a witch. Often women from the dalit, tribal and backward communities become victims. The targets are women who are childless, widowed, abandoned or who are assertive and reject the sexual advances of men."
Sukrawari, who lives as a bedridden recluse in an abandoned temple on the outskirts of Ranchi, says: "Thirty to forty of them hit me with sticks and tore away all my clothes. There was blood all over my body; I was also menstruating that day. Once we reached the village boundary, they sprinkled chilli powder on my face and genitals and left me on the highway to die. Some women from the neighbouring village saved me, but I wish I had died. And to think that all this was just to seize the land I inherited!"
While Sukrawari has no support system, two other victims—Tussu Devi and Surseri Mandal—in Dumra, Jharkhand, took refuge in a school run by ASHA.
Says Tussu Devi: "I can never forget how I was beaten with batons, tonsured and kicked out of the village. What hurt more than the physical pain was the trauma of being humiliated by those I trusted to be my friends. Everyone believed the bhagat when he declared me responsible for the bad crops that year. A few days later they did the same to my daughter." It is believed that the oldest daughter or daughter-in-law inherits the witchcraft.
While the rich and the powerful show the women "her place" in the name of witch-hunting, pseudo-religious leaders, ohjas and corrupt political leaders encourage villagers to hunt down witches for their own personal vendetta. It becomes easy for the powerful to exploit misogyny, illiteracy, anxieties and superstitious beliefs to suppress women for economic gain or vengeance.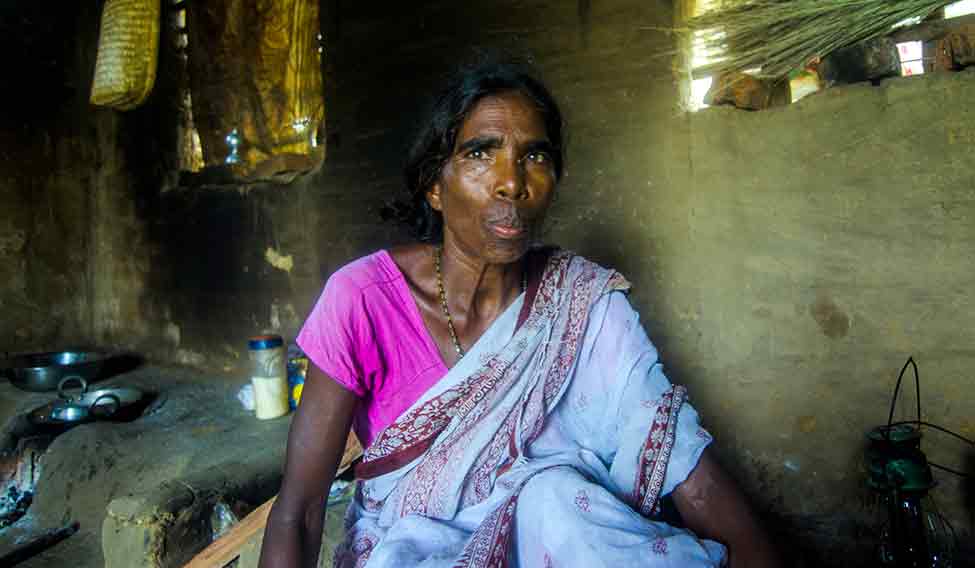 What the law says
There is no national legislation to particularly penalise witch-hunting. There are specific state laws in Bihar, Jharkhand, Odisha, Maharashtra, Chhattisgarh, Rajasthan and Assam.
However, a law can't singularly influence the socio-cultural realities that perpetuate the crime. Chhutni Mahato, an activist from Seraikela, Jharkhand, who was once branded a witch, says: "The Jharkhand Anti-Witchcraft Act 2001 was a move in the right direction; it makes the crime cognisable and non-bailable. However, how can a mild punishment ranging from three to six months of jail term and a fine of Rs 1,000 or Rs 2,000 mitigate a deep-rooted patriarchal practice?"
The Chhattisgarh Witchcraft Atrocities (Prevention) Act, 2005, has far stringent punishment. However, an RTI query by Dinesh Mishra, who runs the NGO Andhshraddha Nirmulan Samiti, found that that the state saw 1,268 incidents of witch-hunting, including 210 deaths, but the women in 332 cases were still leading tough lives, without compensation.
Maharashtra announced its progressive Anti-Superstition and Black Magic Act in 2013. The Rajasthan Prevention of Witch-Hunting Act 2015 stipulates imprisonment for not fewer than seven years, extending up to life imprisonment, with a fine of not less than Rs 1lakh, or both.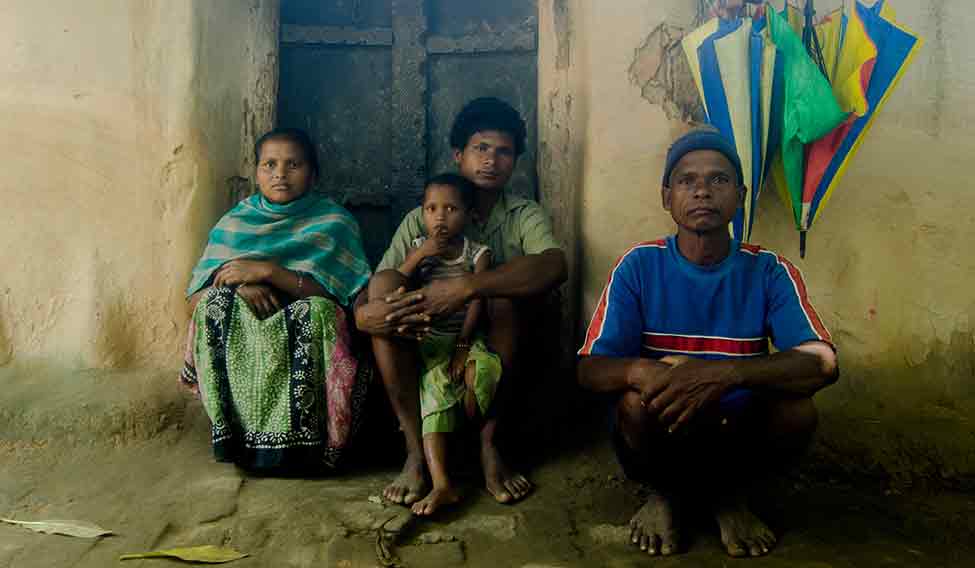 While each of the state laws has its own peculiarities, the reasons for ineffective implementation are similar. A report by Partners for Law in Development cites underreporting of witch-hunting, inaccessibility of laws, ineffective police investigation, lack of stringent punishments and ineffective rehabilitation or support systems as reasons for perpetuation of witch-hunting.
While some of the most gruesome cases get reported, a lot of them are unrecorded. This makes the witness testimony unreliable. In situations where the case is reported, the FIR is either not recorded or done so for a lesser offence. As the evidence is not strong, investigation is often biased.
There needs to be a national law that focuses on punishing perpetrators, and rehabilitation and restoration of the survivor's dignity. Fast-track courts have to be set up to resolve pending cases and to ensure the payment of fines to victims. Compensation and rehabilitation are also essential.
The current apathetic response of the police has to be corrected by adequately sensitising and training the force. Legal aid isn't proactive, but is necessary for victims who are uneducated, poor and have no support systems.
Not only should the gap between legislation and enforcement be bridged, but reformative education for all stakeholders is also essential to influence a societal change. Better health care facilities have to be made a priority, as lack of primary health care is one of the biggest reasons why villagers go to ohjas.