"We are no longer bitter about the loss of his [Beant's] life. He lived a successful life and sacrificed his life for his country. We should forgive people like Tara" - Gurkanwal Kaur, Beant Singh's daughter
Every year thousands of Sikh devotees gather at Nankana Sahib Gurdwara in Pakistan to celebrate Guru Nanak's birth anniversary. Pakistan treats the occasion with special care and allows easy movement of Sikhs from all over, India included. The festival is known to attract Sikh extremists in exile in Europe and North America. In Nankana Sahib, they network under the benign watch of Pakistan's intelligence network. So, the intelligence and counter-terror wings of the Punjab Police watch the festival closely.
For years, Ananya Gautam, chief of the Punjab Police's counter-terror wing, had been scanning the deep web, social networks and all telecommunication channels for clues on Jagtar Singh Tara, leader of the Khalistan Tiger Force (KTF). It was rumoured that Tara often came to Nankana Sahib. Then, Gautam got his man. Tara is today in the custody of the Punjab Police. And, this is the story of the manhunt.
A former commando, Gautam has almost encyclopaedic knowledge on the Sikhs and the Sikh diaspora, especially on the extremists among them. The moment anything related to these areas pops up on the web or social media, Gautam takes note and files it away for future use. Thus, Gautam's team found out that most of the Sikh militants wanted in India are active on Facebook under aliases. Most of them had fled India when K.P.S. Gill, as director-general of the Punjab Police, cracked down on terror. Then chief minister Beant Singh, a former Indian Army man, had given the police a free hand. So, the militants put Beant, Gill and others on their hit list. On August 31, 1995, Beant was killed by a suicide bomber. Tara was an accomplice of the assassin.
On the day of his death, Beant Singh woke up early, had breakfast and left for the Secretariat. Reportedly, for several preceding days he had a premonition that he would be killed. But, on the day of his death he was relaxed.
His daughter, Gurkanwal Kaur, who had met him over breakfast, said: "His face was radiant that morning and he looked really handsome. He stopped his breakfast midway on seeing me and asked if I had come to ask for something. He showed great deal of warmth that morning. My mother was very happy with his change of mood. That was the last time he left home."
After working all day, Beant had just stepped into his white, bulletproof Ambassador to head home when Dilawar Singh Babbar blew himself up. It was the last of the high profile political assassinations in Punjab. Tara, Balwant Singh Rajoana, Paramjeet Singh Bheora and Jagtar Singh Hawara were accused of conspiracy and of providing logistical support to Babbar. Rajoana, the backup bomber, is on death row. Babbar and Rajoana were serving in the Punjab Police.
Bheora, Tara and Hawara were given life sentences, but they broke out of Chandigarh's high security Model Jail in 2004. It was clear that the jailbreak could not have been engineered without inside help, as the escape route included a 110ft-long tunnel. Bheora and Hawara were captured, but Tara escaped.
Hawara and Bheora told police that they had gone to Delhi to take down several politicians, including Jagdish Tytler of the Congress for his alleged role in the 1984 anti-Sikh riots. The Punjab Police's uneasiness grew as Tara joined the Sikh militancy group helped by Pakistan.
Gautam said, "Years of fieldwork inside Pakistan by our sources established that Tara was in protective care of a Pakistani intelligence agency. His chief mentor was Wadhawa Singh, leader of the Babbar Khalsa International (BKI)." While Gautam would not say more, other sources confirmed that Wadhawa and his son-in-law Resham Singh regularly visit Pakistan from their European hideouts.
In 2009, S. Rulda Singh, leader of the Rashtriya Sikh Sangat, was assassinated. Ramandeep 'Goldy' Singh was accused of the murder and he was said to be part of the BKI-KTF network. Goldy had escaped after the murder. As the Sangat is an affiliate of the Rashtriya Swayamsevak Sangh, the murder heightened tensions between Sikhs and Hindus. Indian sleuths realised that Tara would soon send more foot soldiers across the border. True to that, in 2010, Goldy came back to blast bombs in Patiala.
Apparently, Tara did not like the restrictions imposed on him inside Pakistan. He wanted the BKI and KTF to form an international terror network to realise Khalistan. Tara began dissociating himself and the KTF from inactive extremist groups. After spending three years in Pakistan, he shifted to Bangkok in 2011. A security source said, "Tara acquired a Pakistani passport and settled down in Bangkok as Gurmeet Singh."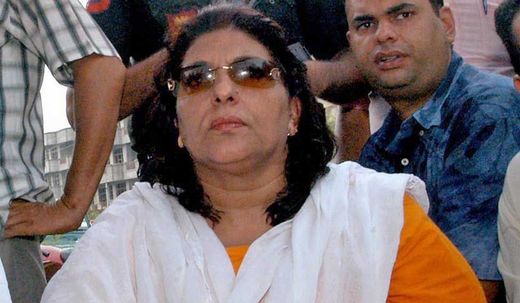 Indian law enforcement agencies usually maintain a keen watch on developments in southeast Asian countries. The importance of Bangkok became clear in 2012, after an attack on an Israeli diplomat in Delhi. Similar plans executed elsewhere had been hatched in Bangkok, where Islamic militants were finding international supporters.
Sources in the Punjab Police did not want to comment on when and how Tara was tracked to Bangkok. They said they knew that he had spent some time in Nepal before going to Pakistan. And, after his move to Bangkok, the police came to know that Goldy, too, had moved there.
In 2014, the Punjab Police, the Research and Analysis Wing (R&AW) and the ministry of external affairs came together to chase the Sikh militants in southeast Asia. India sent a new ambassador, Harshvardhan Shringla, to Bangkok. Shringla discovered that the Indian embassy there was almost a second outpost for crack cops from Punjab. The Punjab Police's first target was Goldy. But, he had fled Thailand under pressure, and was traced to Malaysia. With discreet support from the Malaysians, he was nabbed and flown to Chennai in an Air India flight on November 5, 2014.
Then, a two-member Punjab Police team and another team from R&AW supported the Thai manhunt for Tara. "It was not an easy operation, and we are thankful to the Thailand authorities for conducting a full-scale operation across the country to look for Tara," said Shringla.
As the hunt was under way, Thai authorities alerted all the exit points from the country. They felt Tara's international helpers would evacuate him at the last moment. The Thais finally found Tara in Chonburi province in southern Thailand, which is known to be fertile ground for Islamic militants. The operation on the ground was carried out by the Chonburi provincial police and 14th Army Circle of Thailand. Once Tara was nabbed, officials of the Punjab Police and the R&AW identified him. He was then brought to Bangkok.
"At the last moment, high-profile human rights lawyers landed in Bangkok to contest Tara's extradition," Shringla said, highlighting the role played by Sikhs for Justice, an non-government organisation. But, Tara's Pakistani handlers had taken away his Pakistani passport and he did not have any other document to prove legal residency in Thailand.
"We finally managed to get a fugitive accused of serious terror charges, mainly because his international supporters had no basis to stop the extradition," Gautam said, stressing that Tara's was the most successful extradition by India of a terrorist in the past three decades. A main reason that prevents extradition of Sikh militants from their western bases is their legal status.
"Their legal status in the host countries often neutralises our extradition requirements. But, often it also requires quick action from India, which we were able to ensure in this particular case," Shringla said. Once cleared for extradition, Tara and the Punjab Police team left Bangkok on a Jet Airways flight.
Tara is being interrogated and the Punjab Police says that one of his plans was to fly in arms and ammunition in a paraglider from Pakistan to Sirsa, where a controversial sect, Dera Sacha Sauda, is based. Tara wanted to assassinate Gurmeet Ram Rahim, founder of the sect. His other plans included assassination of top political leaders in Delhi and Punjab.
He also revealed how an Inter Services Intelligence-operative helped him and a few others leave Pakistan and enter Thailand. The same group of Sikh militants was later trained in a camp in Thailand by the same official, identified by his code name "Chaudhary".
However, tension has been rising since Tara was caught. He has become the rage, especially on Facebook, and the youth are imitating his traditional style of tying the turban. While diplomats and law enforcement officials are rejoicing over his capture, some corners want him released. Chief among the pacifists is Beant's family. Gurkanwal said, "We were angry with Tara and the others who planned my father's assassination. But, we are no longer bitter about the loss of his [Beant's] life. He lived a successful life and sacrificed his life for his country, which was dearest to him. We should forgive people like Tara, so that they can live a normal life." Gurkanwal said Tara's popularity among the Sikh youth poisoned Punjab's volatile environment.
Her fears have some basis. Ever since Tara was brought back to Punjab, several incidents of Sikh-Hindu violence have taken place. Intelligence officials believe that ultra-radical elements inside Sikh militant groups are getting restless.
H.S. Dhillon, intelligence chief of the Punjab Police, said the recent terrorist attack in Gurdaspur and Tara's arrest could be connected. He said, "I believe the Gurdaspur attack was a desperate attempt to show the Sikh militants that Pakistan's other militant groups will intervene in India's Punjab, if Sikhs continued to lead a life of leisure and exile inside Pakistan."