"What I love about this course is the endless possibilities of interpreting and analysing a work of literature and the kind of critical thinking this nurtures when you finally 'agree to disagree' with your peers and teachers" - Salini Johnson, English honours student at St Stephen's College, Delhi
Twenty-year-old Tabatha Miranda has a dream. And she is not afraid to chase it. After completing higher secondary from St Xavier's College, Mumbai, Tabatha knew exactly what she wanted. Her godfather was a chef and she wanted to follow in his footsteps. To learn about culinary arts, she enrolled at ITM School of Culinary Arts in Mumbai. "I wanted something specific for my needs. This course was done in partnership with an internationally acclaimed institute and had modules that were research oriented," she says.
A final-year student who aspires to be a food journalist, Tabatha has spent her years in the culinary school blending science with food. She made thandai chocolates and even devised a method to package food in a way that it could be couriered without getting spoiled. "We spoke with courier companies to get their feedback, and realised that if we freeze-dry food, instead of dehydrating it, it stays fresh longer," she says.
ITM decided to introduce a course in culinary arts because of its focus on imparting skills. "Today, being a chef is a sought-after career thanks to shows like MasterChef. So we decided to go and speak with chefs and come up with a course that was pure culinary arts," says Nitin Putcha, executive vice president, ITM.
Today, being industry-ready is as important as having domain knowledge. Colleges are striving to create talent that can be easily absorbed into the workforce. At K.J. Somaiya College of Science and Commerce, Mumbai, autonomy has led to a change in the way students are taught and evaluated. Says Principal Vijay Joshi: "We have changed the way we evaluate students. We now try to encourage originality—be it in writing a book review, or in doing research on how to sell solar energy to farmers. We also encourage hands-on training."
The college also trains students to avoid getting pigeonholed. Students are encouraged to pursue studies outside their core fields. Science students, for instance, can opt to study Sanskrit, Jainism or Buddhism.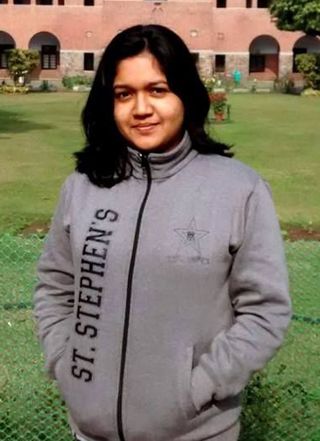 Experiential learning has become the buzzword. Rupesh, an MSc student at K.J. Somaiya College of Science and Commerce, cherishes the opportunity to learn and work with experts. "We realised that women were migrating from Dahanu, Maharashtra, because of shortage of water. We worked as a team and found a solution to harvest rainwater and make it percolate through the soil," he says.
Bhavna Pandya, 21, a postgraduate student at K.J. Somaiya, plans to become an entrepreneur after completing her course. "I started a project in college that helps clean cell fibres without using chemicals, and have now received funding to work on it," she says.
Joshi says it is time to encourage original thought and research from students. "We ensure that projects are not done solely for the purpose of grades, but that we can do something more with it," he says.
Perhaps, the push for change in higher education is propelled by the fact that the learning milieu in India lacks excitement and motivation. "Students are taught what to think, not how to think," says Prof Valson Thampu, principal, St Stephen's College, Delhi. "In fact, independent thinking is discouraged. Our school system does not allow students to experience the delight of discovery." According to Thampu, colleges are now encouraging students to think original. "At St Stephen's, the foremost innovation we have brought about in the past three years is the incorporation of a research culture in the undergraduate learning process. This is meant to motivate students to cultivate independent thought, explore ideas, develop analytical skills and become aware of horizons beyond the prescribed syllabi. The overall purpose is to transform St Stephen's into a knowledge-producing institution."
At St Stephen's, students are encouraged to publish papers and attend seminars at other institutes. "We also offer add-on courses to ensure that our students cultivate an enlarged awareness of national realities. Courses like 'Engaging with Unequal India' and 'An Introduction to the Arts and Cultures of India' are examples," says Thampu.
Colleges are also promoting the 'Make in India' policy by encouraging entrepreneurship, or at least an entrepreneurial mindset. Tata Institute of Social Sciences, Mumbai, which recently introduced a course on social entrepreneurship, has a business incubation lab and offers seed capital to students who are interested in starting their own ventures.
Whistling Woods International, Mumbai, has tied up with Google and YouTube to encourage creativity and enterprise among students. "The new generation of entrepreneurs has changed lives and thought processes. The value of education is now measured in terms of how you impact society. We, as educators, have to apply our mind to look for opportunities that are entrepreneurial in nature," says Ravi Gupta, dean of the institute.
At IIT Bombay, the Society for Innovation and Entrepreneurship acts as a business incubator that provides support for technology-based entrepreneurship. "SINE provides an environment to translate knowledge and innovation into creation of successful entrepreneurs. It creates an ecosystem that fosters and supports innovation- and knowledge-based entrepreneurship among the IIT Bombay community, leading to creation of wealth and social value through successful ventures. Since its inception about a decade ago, SINE has incubated as many as 33 companies," says a spokesperson for IIT Bombay.
Last year, the institute launched the Desai Sethi Centre for Entrepreneurship to foster entrepreneurship and technology innovation through new programmes for education and research, multi-disciplinary courses, research laboratories and partnerships. "Students in the programme will be mentored by IITB faculty as well as distinguished guest faculty from leading international institutions," says the spokesperson.
IIT Bombay also allows students to postpone placements for up to two years to start something of their own. "IITB alumni, too, encourage students by backing them with funds to take up entrepreneurship role. One such IIT alumni group, Powai Lake Ventures started by Zishaan Hayath, acts as an angel investor and has helped many startups at IIT Bombay, including Housing.com. The option to defer placements helps students take up challenges and become entrepreneurs. "Last year, 12 students opted for deferred placements to start something of their own," says the spokesperson.
Students raise funds for their projects through business competitions. IIT Bombay organises Entrepreneurship Summit, an annual event that has contests such as '10 minute million'—a competition where students can present their business plans in front of angel investors. Selected students receive Rs10 lakh to start their businesses.
Another change in higher education is the push to make the classroom a place where questions are asked and solutions discussed. The actual studying now happens outside the classroom. At K.J. Somaiya College of Science and Commerce, the 'flip class method' is now employed to encourage discussion in classrooms. Reading materials are given to students before they come to class, so that when they are in class, more time is spent in encouraging critical thinking through discussions.
"Thinking out-of-the-box is the very essence of the entrepreneurial spirit," says Thampu. "Education, for the most part, is centralised and designed to cater to average students, both in content and in practices. The scope for promoting originality and entrepreneurial acumen is limited. Individual colleges have to devise their own strategies for it. At St Stephen's, we do this by giving students a free hand in managing all 40 clubs and societies we have. All of them are active all through the year, offering a rich array of opportunities to students. At St Stephen's, it is a truism that more things are learned outside the classroom than within it."
IIT Bombay has developed a pedagogic strategy to enable inquiry-based learning. "Learning strategies like student query-driven learning (SQDL) and guided problem-solving and group programming (GPGP) have been developed and tested," says the IIT Bombay spokesperson.
Information and communication technology has great potential in improving the quality (and quantity) of education. It is possible to train lots (say, tens of thousands) of people in one go. Spoken Tutorial, an online education project created by Prof Kannan Moudgalya of IIT Bombay, is one such initiative that attempts to revolutionise education with the help of technology. "Spoken Tutorial teaches programming languages, office tools and graphic and circuit design tools in a simple and interesting manner with the help of audio-video tutorials. It is basically a 10-minute tutorial created for self learning, using methods created at IIT Bombay. It can be used to teach a skill-based topic. We have been using it mainly for imparting IT skills," says Moudgalya.
Delayed Guidance is an in-class teaching-learning intervention that is based on the theory of productive failure. "The intervention was developed and implemented in an undergraduate electrical engineering class," he says. "The evaluation of the intervention has shown to improve problem-solving abilities of students."
At St Xavier's College, Mumbai, web classrooms are a new feature that encourages students to take one course on Moodle, an open source learning platform that encourages blended learning. To meet industry demands, colleges are also offering cutting-edge courses. Sharad Mhaiskar, dean of Mukesh Patel School of Technology Management & Engineering, Mumbai, says, "We have introduced a 'bachelors in technology' course in mechatronics. This branch is the need of the hour. We collaborated with experts from companies like Larsen and Toubro and Bosch, and set up four labs with Bosch and trained our faculty in India and Germany."
The four laboratories in hydraulics, pneumatics, mechatronics and PLC sensorics will have components, setups and configurations that are used in the industry. Along with these laboratories, a robotics laboratory having a 360-degree robot will be set up. For mechanical, computer, IT and electronics students at the college, these laboratories will serve as a state-of-the-art facility for technological integration and learning. Students will not only conduct experiments on these setups, but also undertake live industry projects.
The college also offers an MBA in agro-tech management. "This course was introduced to give a boost to agriculture in terms of technology. We need to upgrade the current practices in agriculture—for instance, instituting a proper supply chain after production," says Mhaiskar.
The college has also introduced a six-year BTech course for students who want to study engineering right after completing class 10. "After completing tenth standard, students go through the stress of getting into a junior college, and then again, the stress of going to a good engineering college. This course will ensure that they do not have to go through that," says Mhaiskar.
IIT Bombay has introduced dual degree programmes and courses such as MTech in civil engineering with specialisation in ocean engineering, MTech with PhD, and MSc (dual degree) in chemistry. This year, the institute debuts two new programmes—PhD at the Centre for Excellence in Steel Engineering and degree in design at the Industrial Design Centre.
New colleges are springing up, and so are new courses and new takes on old courses. Ayushi Maheswhari, 20, is a second-year student of BBA in media and communication studies at Whistling Woods International. She chose BBA over a regular degree in mass communication because it not only taught her communication, but also the business behind it. "We not only learnt about advertising, public relations and programming, but also the businesses associated with it—how to do financial accounting, how to sell a product and so on," she says.
Also, she enjoyed the internship opportunities the course offered. "I did internships at various places—a news outlet, an event management company.... That is how I know now that I am good at writing, and that is what I want to do," she says.
The Tata Institute of Social Sciences sees imparting skills to students as the need of the hour. "We want to ensure that even blue-collar workers get a status with certification," says Prof Neela Dabir of TISS. According to her, courses such as BVoc (vocational) in automotive manufacturing technology, manufacturing technology (pharmaceutical chemistry), tool manufacturing and dialysis technology offer practical learning and are modelled on the earn-while- you-learn principle.
Apart from adding new courses, colleges are collaborating, instead of competing, with each other. TISS collaborated with Whistling Woods International to create courses such as BSc/BA in filmmaking (with specialisations in editing, producing, sound recording and design, and visual effects), BSc in animation, BBA/BA in media and communication studies and BA in fashion design.
Says Ravi Gupta of Whistling Woods International: "We wanted our students to be social change-makers. We wanted them to make films that push society to change. If we want our children to understand society better, we need inputs from TISS."
Going for the skill
What do you do when you have an advanced stem cell treatment centre, but cannot find the right talent to work in your lab? StemRx, a Mumbai-based company that provides stem cell treatment, has the answer: If you cannot find it, make it.
StemRx collaborated with ITM group of institutions to build its manpower. Said Dr Neetin Desai, director, StemRx: "Earlier, we had trouble hiring. Even if we got the right persons, we had to train them for a year before they were ready. Now, we train students and, by the end of the course, identify the best ones and hire them."
The colleges' rationale: Instead of getting industry inputs for training students, why not let the industry itself train students? Meeting the needs of the industry has become extremely important for colleges. Said Nitin Putcha, executive vice president, ITM: "We do not want to make engineers who eventually do MBA or sit in BPO [centres]. We want them to become engineers. Therefore, we have tie-ups that offer them certification. This could include working with Siemens, where students get training in hardware and software. They benefit from the fact that they are certified by Siemens."
The trend among students is to add certificates to their degrees so as to seem employable, or better still, train while they learn. Tata Institute of Social Sciences, Mumbai, has built programmes around the earn-while-you-learn model.
The mission is to impart skills and ensure that even people who are at the bottom of the pyramid have the right kind of training to help build the nation.
The 'flip' side of learning
The phenomenon known as flip classrooms is revolutionising education. Nowadays, most students do their reading of a particular subject while they are away from class, and use classrooms for discussions. This helps them build reasoning and critical thinking skills.
Today, there are massive open online courses, or MOOCs as they are popularly known, that cover just about any subject. Some institutes even offer students the opportunity to get a credit on completing such a course. "A student can study a particular topic on a reputed MOOC. Then we test him and he gets a credit for it," says Vijay Joshi, principal of K.J. Somaiya College of Science and Commerce, Mumbai.
The practice is followed by Mukesh Patel School of Technology Management & Engineering, Mumbai. In fact, the institute encourages its faculty to create content for courses and offer certification for it. Said Sharad Mhaiskar, dean of the institute: "Our content may have a demand worldwide. So right now, we are motivating and training our faculty to create content."
It is a win-win situation. For the faculty, creating courses has monetary benefits; for the institute, the courses help build reputation.
IIT Bombay has launched IITBombayX, an online educational service that helps both learners and teachers. It added significant functionalities to the Open edX platform to create and offer MOOCs through IITBombayX. This included modifying Open edX to make it suitable for blended MOOCs and adding Indian language interfaces. In future, these functionalities will be extended to cover the special needs of school education and vocational training.
Methodology
THE WEEK-Hansa Research Best Colleges Survey 2015 covered 11 disciplines: arts, commerce, science, engineering, medicine, law, hotel management, social work, fashion technology, mass communication and dentistry. The survey was conducted across Ahmedabad, Bengaluru, Bhopal, Bhubaneswar, Chandigarh, Chennai, Coimbatore, Dehradun, Delhi, Ghaziabad, Gurgaon, Noida, Gandhinagar, Guwahati, Hyderabad, Indore, Jaipur, Kochi, Kolkata, Lucknow, Mumbai, Patna, Pune, Thiruvananthapuram and Vadodara.
Perceptual data collection
A primary survey was conducted among 741 academic experts, 2,240 students, 250 aspirants and 20 recruiters spread across cities and disciplines. Recruiters were consulted for rating only engineering colleges, and aspiring students were interviewed for rating only engineering and medical colleges. A closed-ended questionnaire was given and stake-holders were asked to nominate and rank top 25 colleges in India and the top colleges in their respective cities.
Factual information collection
Factual data was collected from March to April. A dedicated website was created and the link was sent to more than 2,000 colleges. As many as 200 colleges responded to phone calls, emails, personal visits and advertisements published in THE WEEK inviting them to participate in the survey.
Ranking methodology
Rankings of colleges for arts, commerce, science, medicine, law, engineering and hotel management were based on a composite score derived by combining perceptual and factual scores. For colleges that could not respond within the stipulated time, composite scores were derived by combining perceptual score with an interpolated factual score based on their position on the list. Rankings for colleges for dentistry, fashion technology, mass communication and social work were based only on perceptual data.