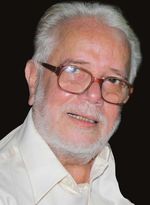 It was in 1966 that I joined Kalam at the Thumba Equatorial Rocket Launching Station in Thiruvananth-apuram. We became friends fast. He was a workaholic. There were occasions when we worked nonstop for two-three days. If we felt tired, we slept on the office table or on the beach. Kalam had a liking for music, especially Carnatic music. But he was never fond of movies. We never had the time to venture out and have fun. Food was never a concern for Kalam. He ate whatever was given to him. He was a strict vegetarian but never had any issues if anyone at the table had non-vegetarian food. He always used to carry cardamom in his pocket. He had a craving for it, I suppose. I used to be a chain smoker, and once he advised me to quit smoking. "Then you will become very healthy and a great person," he told me. I told him that I did not want to be a great person.
Whenever I advised him to get married, he would listen carefully, and then change the subject. We ended up learning to respect his privacy.
Life for Kalam meant setting goals and achieving them really fast.
When he got angry, he used to keep quiet. He would argue, but was never adamant. Kalam was not opinionated on every other matter. After Kalam became president, I visited him at Rashtrapati Bhavan. I was made to wait for hours by his security personnel. I felt bad. I thought I should not have gone to meet him. But soon Kalam came rushing. He embraced me with warmth and affection, and told me that I was made to wait because he wanted to finish all important, official work before meeting me. I felt happy when I heard that.
As told to Anirudha Karindalam