At our last meeting, he looked slightly drawn, which I put down to his punishing schedule. At 83, he followed a pace a 30-year-old would find hard to match.

"The ignited soul compared to any resource is the most powerful resource on the earth, above the earth and under the earth" - A.P.J Abdul Kalam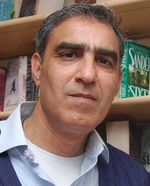 I called him on a morning in 1997, before he left for office, as I had been advised. I had never spoken with him, and hence was nervous. Would he respond to my proposal for a book and agree to meet? It was David Davidar's brilliant idea to ask me to sign him up as an author.
In my anxiety to introduce myself, I forgot to say what should have been my first sentence: "Congratulations, Dr Kalam"—he had just been awarded the Bharat Ratna. I asked to meet him in his South Block Office. He was then scientific adviser to the defence minister. I have not come across an office that impressed me more. A huge room with a large table that looked like it could seat 24 people, a barred window to keep monkeys out, a model of one of the successful missiles we had launched, and his own large desk behind which were numerous awards and trophies.
I was fascinated, and still am, by the subject of why, despite all the promise of the early years of independence, we have failed to achieve all-round growth. My proposal to him was simple: A book on just how, focusing on specifics, India could achieve this. I was asked to meet his friend and co-author Y.S. Rajan to take the idea further.
The next few months were a time of frenetic activity. APJ was engaged in several very important programmes, some of which took him to various missile ranges around the country. For years afterwards, Rajan would crib how he got an arthritic finger writing the manuscript. We had decided on a pub-date in August 1998, to coincide with Independence Day. The drafts that came to me were rough. There was the pressure of other work. One day, as a result of bronchial infection caused by smoking, I got so moved by the anxiety I felt that I went for an ECG. Penguin at the time had its office on the fourth floor of an office block in Nehru Place. Power cuts were frequent. A generator in the pantry would throw poisonous fumes into the closed confines of the office, whose windows were closed.
As the deadline approached, we tried to speed things up. One day, my colleague Bhavana Krishnamurthy and I went to meet him. He prepared a schedule. He had just come in from an important meeting. Later, I would wonder if it was anything to do with the n-test.
The last few pages were a race against time. The last pages were sent by 11pm. At the office, the production manager, Sudhir Chakraborty, was ready and waiting. He snatched the pages from me, refusing to accept any corrections. Oddly enough, as the book progressed, David started to think that it was somewhat dry and technical, and settled for a modest print order of 3,000.
A week later, as I was heading to Dr Kalam's office, I passed by the Midland outlet on Janpath. Lightly, I asked the store keeper, so that I would have some feedback for the author, how the book was doing. "Why don't you have it in the window?" I asked. "Arre Janab," he said, "a book that shines like that doesn't need to be in the window to sell." He had sold out his entire stock.
At Dr Kalam's office, he asked me in his mild way, "How much do you think the book will sell?" It was a tricky moment. I was reluctant to say anything that would not be likely to come true. "Fifteen thousand at least," I said with a twinge of conscience. It would be a good enough number to satisfy him, I thought.
It reprinted within a month. In the four months till December, it had already earned the authors Rs2.40 lakh in royalties. In the 17 years since it was published, it continues to do steady business. It crossed two lakh long ago and got translated into numerous Indian languages.
The year 2020 has become a landmark for the nation's aspiration. In 1998, when it was published, nobody thought of India as an emerging economic superpower. After the n-tests, in fact, it was in worse shape than before, faced with sanctions. From 2002 or thereabouts, the story started to change. The liberalisation of 1991 came into its own. India 2020: A Vision for the New Millennium developed a following. THE WEEK featured it on the cover. A couple of months later, Wings of Fire followed, which has become a huge seller. Four years later, Ignited Minds followed, but that is another story.
In February, Dr Kalam and Srijan Pal Singh offered me a manuscript that brought the wheel full circle. It had as its starting point the numerous government programmes, such as Make in India and Swachh Bharat. We were in touch for its publication in October this year. At our last meeting, he looked slightly drawn, which I just put down to his punishing schedule in the extreme summer heat. At 83, he followed a pace a 30-year-old would find hard to match. Advantage India draws upon personal experience, for instance his account of how the Agni programme went forward. There are deeply researched chapters on providing water for all, health and education. There is an inspiring chapter on the potential offered by a digital revolution, a field in which India has an edge. It is, as I put it to a reporter, Kalam's last bequest to the nation.
Krishan Chopra, HarperCollins chief editor and publisher, worked closely with Kalam.
Extract from Kalam's latest book
Transcendence: My Spiritual Experiences with Pramukh Swamiji
It was a sweltering hot summer day in Delhi on 6 June 2014. The temperature in the national capital breached the forty-five degrees Celsius mark. I was taking my habitual late-evening stroll in the garden.
The gigantic arjuna tree was silent; there was not even a breath of wind to ruffle its leaves. The eighth-day-waxing moon sat around half past midnight. I asked my staff to put a chair in the open and leave me by myself. After a while I felt the waft of a gentle breeze and my eyes closed.
I imagine that Pramukh Swamiji and I are walking in space. We are summoned to the Divine presence. We meet various prophets and divine beings and offer them our most respectful salutations. We see heaven and hell; the torment of those in hell and the peace of those in heaven. A bright light engulfs us, and I can no longer see Pramukh Swamiji. Only his grip on my hand is felt. "Where are we? What time is it?" I ask. "You are in eternity. It is time untimed, and space unspaced." I hear the reply.
"How can it be?" I ask. "How can it be any other way? Was there a time when you were not with God? Is there a place where you are not in God? The Divine is always with you." "But Pramukh Swamiji is in Sarangpur, a thousand miles away from me. How can he hold my hand?" "Why are you corralling the eternal in miles and minutes, Kalam? Why chain eternity with hours and seasons, and divide space into distances and places?" "But I am not able to see anything." "What do you want to see?" "I want to see you?" "The light in your eyes is not the light of you alone. It is my light that sees me in your eyes. I am the light in your eyes." "But I am breathing. How can it be that I am here in space and still breathing?" "The breath within your breast is not the breath of you alone. All those that breathe, or even breathed the air, are breathing in your breast. I am the breath in your breast." "I am not able to think this through. What is going on?" "Your thoughts are not the thoughts of you alone. I am the thought that thinks in you." "Is it a dream?" "Your dreams are not your dreams alone. The entire universe is dreaming in your dreams. I am the dream that makes you dream." "Why am I here? Why is Pramukh Swamiji here?" "Both of you have defeated Iblis, the demon, who proclaimed his superiority over man. You have transcended his temptations. You have broken through his fences." "What do we do now?" "Go and tell the world that all life forms are inseparable from God, for God is everywhere, in everything and in everyone." I opened my eyes and saw the morning star shining above the arjuna tree, as a crowning jewel, in the fleeting hours of night. What a dream I had! I thought. Or is this the dream into which I have now woken?
With permission from HarperCollins India