Mutual funds are the best investment option for those who do not have much knowledge about the stock market or cannot spend time to follow the market.
India's gross domestic savings to gross domestic product ratio came down from 32 per cent in 2011 to around 29 per cent in 2014. The Reserve Bank governor called it "alarming", but it offers many investment avenues. The equity market gained around 50 per cent in the past two years and some equity-linked mutual funds also gave similar returns in the same period.
Commodities, however, have been lying low for some time now with gold, crude and copper trading hitting four-year lows. Real estate, on the other hand, has been the highest revenue generator for many investors who had parked their money a while ago. The real estate market, however, has been largely slow in the past few years. If the recent pay commission report is accepted by the Central government, there will be more money in people's hands, which will eventually come into the stock market, commodities, mutual funds, bank deposits, bonds and real estate.
While making investment decisions, there are many questions one should ask oneself; the most important of them being 'what is safe?' This question, however, reflects the likely age of the individual asking it. Typically, investors are liberal with their investments when they are younger and become more conservative as they age.
Now, when offered with multiple investment opportunities, it would be difficult to choose the right one. Many investors fall prey to alluring ads about unreasonable returns. A responsible investor should take advice from qualified professionals before making an investment decision. The important investment avenues can be divided into segments such as equities, bonds, mutual funds, real estate, gold and commodities.
Nifty, the benchmark of the National Stock Exchange, has given around 700 per cent return in the past 10 years, and if we look at the long-term trend of Nifty, it has always been on a rise despite the occasional corrections. If we use this analysis to predict the next 15-year growth, and taking into account the new economic policies, corporate earnings growth, pickup in manufacturing sectors, we should be looking at Nifty giving similar returns.
The foreign institutional investment into equity market is at the lowest level in three years. In the year before the last, the FII investments were near the bottom level. There was a pickup in the following years, which indicates that the coming years could possibly see fresh investment into our markets, which will eventually take them to new highs.
Apart from that the International Monetary Fund expects India to retain its recently acquired status as the world's fastest growing economy and has pegged its growth estimate at 7.3 per cent. Interestingly, it lowered the growth estimate for the US and Europe. IMF's forecast for 2020 sees India occupying the top slot among major economies with a growth rate of 7.7 per cent.
The Reserve Bank data showed that gross financial savings fell by around 4 per cent a year ago and this dip was caused by a 25 per cent fall in bank deposits. Investment in shares and debt instruments, however, increased. This is indicative of the fact that investors are breaking out of the traditional investment areas and are willing to try other investment opportunities even if they are more risky. In the past 35 years, equity market has given a post-inflation average return of around 17 per cent, which is more than fixed deposit, gold, public provident fund or LIC insurance bonus.
All these factors place equity investment at the highest level. For long-term investment, investors may look at Hindustan Petroleum, Bharat Petroleum, Asian Paints, GAIL, Eicher Motors, Federal Bank and L&T. Also, as we expect Nifty to double or even triple over the next 15 years, it is better to start investing in Nifty exchange traded funds to directly gain from the expected rise in index. Investors may start buying ETFs as systematic investment plans and make a corpus over the next three to five years and expect good returns over 10 to 15 years.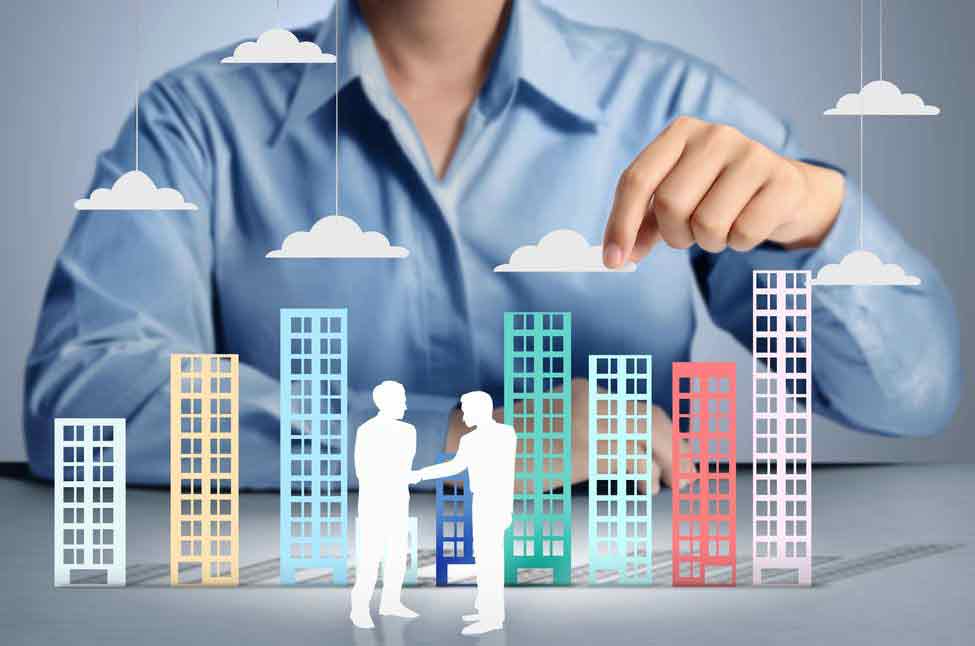 The mutual fund industry has been growing since its inception along with equity markets as it is a derivative of the equity market to a certain extent. From just 33 funds with total assets of Rs.1,21,805 crore in 2003, the assets have grown to a humongous Rs.10,82,757 crore. When it comes to investing in mutual funds, investors' first challenge would be the selection from funds that follow stocks, bonds, money market securities or a combination of these.
Also, mutual funds are the best investment option for those who do not have much knowledge about the stock market or cannot spend time to follow the market or the stocks. Mutual funds provide an ideal investment option to place your savings for a long-term inflation-adjusted growth so that the purchasing power of investors' money does not erode over the years. Also, as mutual funds are managed by expert fund managers with long experience, the investor gets this expertise to maximise his investments without much hassle.
Convenience is another major factor which makes mutual funds more attractive. An investor can make a lump sum investment in mutual fund or can make small monthly investment or SIPs. Mutual fund units can also be purchased from the secondary market. If you consider the kind of return mutual funds have given in the last two years, investments are yet to flow in. The L&T India Value Fund has given around 42 per cent return in the past two years while UTI MNC Fund gave 40.5 per cent return and ICICI Pru Value Discovery Fund gave 40 per cent return.
The value of gold, like most precious minerals, fluctuates based on the law of supply and demand. The fact remains, however, that the value of gold has increased far more than the value of bonds. Gold has enormous stability but its value is dependent on many economic variables. US bonds, on the other hand, can be counted on to be worth their value upon maturation.
The value of gold is dependent on many economic factors, but the metal retains it quite well. Rising gold price may be due to its wide range of characteristics that make it an efficient electrical conductor, a treatment for inflammation in the body and a preferred medium for jewellery-making. But its rarity is the most important factor. There is very little supply compared to the demand for it. This gap will increase over the next few decades, resulting in a gold price increase with a relatively stable value.
Recently the finance ministry announced the sovereign gold bond scheme, which will give an alternative to consumers for investing in physical gold. It is definitely a better option. One can also invest in gold ETFs or mutual funds. The bonds will be issued in rupee. The sovereign gold bonds offer an interest rate of 2.75 per cent. The interest is paid semiannually on the initial value of investment.
Real estate, another investment avenue, remains an illiquid option and has witnessed low activity in the recent past. Because of the fall in inflation, property prices are stagnant and transactions are fewer. Also, the high proportion of non-performing assets has stopped banks from increasing loan disbursement, resulting in low retail lending. So, comparatively, equities have outperformed real estate and are significantly more liquid.
Having discussed some of the investment avenues, we have realised the fact that equities have outperformed other instruments by far and have given great capital appreciation for the investors. In the case of stock markets, we are at the start of a new bull market and looking at the great potential offered by equities and various stocks which are available at attractive valuations. It can be said that equities are the best investment avenue available for investors in coming years if you want your money to grow and give you inflation-beating returns. And, select stocks from sectors like automobile, cement, aviation and banking will do well in 2016.
Author is senior vice president, Geojit BNP Paribas.