The ride from the team hotel, Taj Mahal Palace, near the Gateway of India to the Wankhede Stadium on the Marine Drive was like any of the many Sachin Tendulkar had had in the past 24 years―in his designated seat in the front row on the left side. A window seat, as always.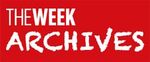 The last wicket of the West Indies fell before lunch, as umpires had extended the innings by 15 minutes. And then a surfeit of emotion started. Tendulkar walked back to the pavilion, in tears, alone. He went into the dressing room, where all the attendants had been told to stay clear. After a few emotional moments inside, he made his way to the rival team's dressing room, honouring an invitation from fellow great Brian Lara, where he was felicitated by the West Indies players and cricket board. Then it was time to go back to the team mates, officials, family, friends and fans.
When Tendulkar made his thank-you speech, he had a lump in his throat. He left all in tears, even the hardened, cynical members of the press. When the team got together in the dressing room with him one last time, the atmosphere was sombre. Coach Duncan Fletcher gave a short speech praising Tendulkar's discipline, long career, dedication and humility, said a person who was there. There were no jokes cracked or funny comments made. Once the speech was done, it was time to board the team bus.
As the Indian team started to emerge from the dressing room, a man in a white shirt and a pair of blue jeans stood quietly a few yards away. Ajit Tendulkar had come to see his beloved brother. Tendulkar had already boarded the bus, giving up his window seat to his wife, Anjali. A big smile erupted on his face when he spotted 'dada' and he asked him to come up. A tight hug followed.
It could have been an emotionally draining day but it turned only better. During dinner with Anjali, Tendulkar got a call from Prime Minister Manmohan Singh. He then requested his wife to stop eating and answering calls. Her husband had just been conferred the Bharat Ratna.