Batting simultaneously on multiple pitches is nothing new for Anurag Thakur, the newly elected president of the Board of Control for Cricket in India. In the run up to ICC World Twenty20 in March, Thakur was fighting on behalf of the Himachal Pradesh Cricket Association—as BCCI secretary, he wanted it to host India's match against Pakistan. He was also trying his best to ensure that the Delhi and District Cricket Association retained the right to host the semifinal. In Parliament, he was an active part of the debate on the students' protest in Jawaharlal Nehru University, which had hijacked the budget session.
Amid all this, he called a news conference to announce BCCI's sponsorship deal with PepsiCo, which had earlier severed ties with the board because of the Indian Premier League spot-fixing controversy. He arrived almost two hours late for the conference; the waiting mediapersons had had lunch by then. He did not, however, rush through the conference and answered each question. He even chatted informally with a few persistent journalists. Later, as the banquet hall emptied, a famished Thakur sauntered over to the buffet table, filled his plate with whatever he could find, and sat in a corner. Some journalists stood over him while he ate, but not once did he object.
At 41, Thakur is the second youngest BCCI president in history; the youngest was Fatehsingh Rao Gaekwad, who was 33 when he took charge in 1963. Multitasking is second nature to Thakur. He works 18 hours a day and his aides say he utilises time extremely well. Even his family wonders how he does it. On May 22, after being appointed BCCI president in the special general body meeting in Mumbai, he returned to Delhi and met his supporters, BJP president Amit Shah and Union Finance Minister Arun Jaitley. The following day, he flew to Guwahati to attend the swearing-in of his party colleague Sarbananda Sonowal as Assam chief minister. Next, he visited Dimapur in Nagaland to look at ways to develop cricket in the northeast. Once back in Delhi, he boarded a Volvo bus to Dharamsala, from where he would head to Hamirpur, his constituency. A regular on this route, Thakur catches up on much-needed sleep in the 12-hour bus ride, with his headphones plugged in, listening to evergreen Kishore Kumar melodies.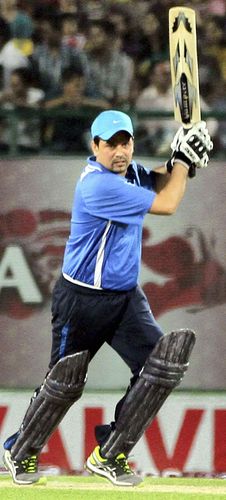 His hectic schedule, however, is a constant worry for his family. "I have never seen him relaxing," his father, Prem Kumar Dhumal, former chief minister of Himachal Pradesh, tells THE WEEK. "I often tell him that he does not realise the harm such a hectic pace can cause. We rarely get to see him. When we do, we discuss family related stuff and don't talk about cricket or politics."
The biggest downside of their son's rise, say his parents, is that he does not get to spend enough time with them, his brother, Arun, his wife, Sheffali, and his sons, Jaiveer (11) and Adityaveer (6). "He needs to take a break," says Arun. "Recently, I spent two to three days with him in the field and I had to take a break."
Thakur's rise in cricket and politics has been steady, thanks in part to his ambition and drive—qualities he has never been apologetic about. In the 2000-2001 season, as part of the Himachal Pradesh team, he played his only first- class match against Jammu and Kashmir. Batting at number five, he was bowled for a duck, but took two wickets with his off break. The debut, however, was mired in controversy as many believed Thakur played the lone match to fulfil a BCCI criterion that required a junior national selector to play first-class cricket. This, and his entry into the Ranji team because of his "connections"—his father was then chief minister—are still sticking points among critics.
In the same year, at 25, he became president of the Himachal association. The following year, he became a junior national selector. Among his achievements is the construction of the picturesque international stadium in Dharamsala. However, controversy followed him here, too. Apparently, there were discrepancies in the allotment of land for the stadium, and the state government, led by Congress leader Virbhadra Singh, launched an inquiry into it.
"He made it to the school team when he was in the 6th standard," says Dhumal. "After that, I have never spent a penny on his schooling as he would earn sports scholarships right throughout. He has 15 years of experience in that organisation (BCCI) and knows exactly how it works. I feel he is able enough to take on the challenges and pressures of being BCCI president. He has got such a big responsibility at such a young age. I thank God and pray for his success."
In May 2008, at 34, Thakur was elected to the Lok Sabha in a byelection and was then re-elected in 2009 and 2014. He won the young parliamentarian award in 2011, has 85 per cent attendance in Parliament and 72 per cent participation in debates. He is currently in his second term as president of the Bharatiya Janata Yuva Morcha, the BJP's youth wing.
Though Jaitley is widely acknowledged as his mentor, on field and in Parliament, Dhumal insisted that "he is a self-made man".
Interestingly, Thakur could have become BCCI president in the elections last year if he had switched sides and joined the faction led by ousted president N. Srinivasan. And though the offer was enticing, Amit Shah spoke to him and he decided to stay anti-Srinivasan. He beat Sanjay Patel by one vote to become BCCI secretary. And, in this role, he was credited with making the board more accessible to the media. Unlike during the previous regime, when seniors like IPL chief operating officer Sundar Raman would allegedly block access to Srinivasan, Thakur was known to be warmer to lower-level employees.
"He is trying to delegate and set systems and teams in place," says Arun. Be it in the Himachal association or the BCCI, officials vouch for his patience. He is also a good listener, which could be attributed to his political background.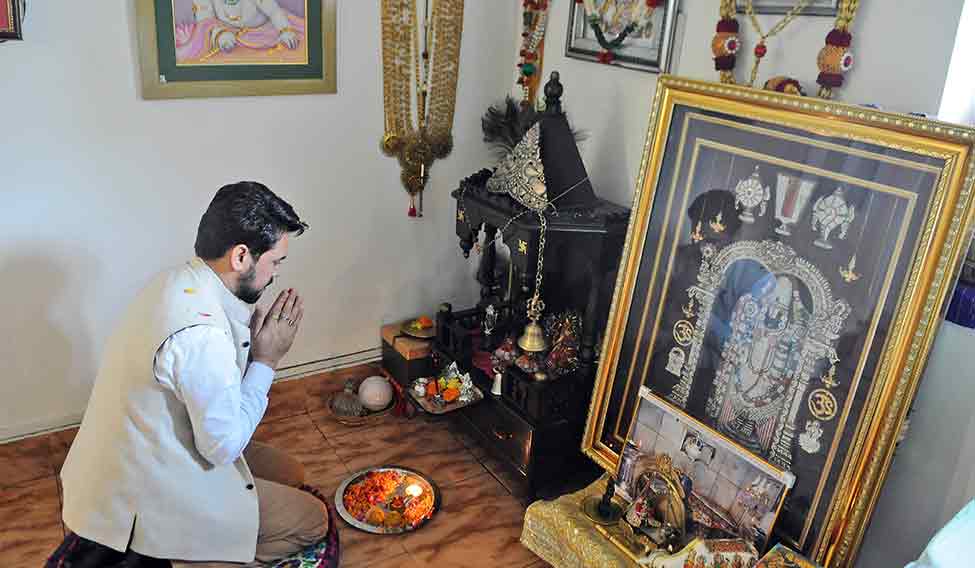 Thakur's biggest challenge, however, would be heading the board at a time when the Supreme Court is insistent on overhauling the cricketing system. In January, the Justice Lodha committee, appointed by the court to look into the functioning of the BCCI, submitted its report, which has radical recommendations to clean Indian cricket. The court is expected to deliver the final verdict in July and BCCI officials seem to have accepted that change is inevitable. His predecessor Shashank Manohar resigned as BCCI president and opted to become International Cricket Council chairman. "Post the order, Thakur will have to take the BCCI with him in the process of adjustment," says a top BCCI official who has worked closely with several previous presidents. "But, for those who say that BCCI will be finished, that is not true. You get affected. It is an order, you don't have a choice. Thakur understands the board's functioning minutely."
His other big challenge would be dealing with stakeholders, be it broadcasters or sponsors. "He knows the importance of stakeholders. He understands what the relationship should be with them. He is not from the old school that thinks it is a favour being done to the BCCI," he says.
However, many feel that the politician in Thakur could pull him down. In the past, he has drawn flak for some of his political statements about cricket. "He must realise that, as BCCI president, he is bound to get media space and need not go in search of it," says an insider.
Meeting the media after his elevation, alongside new BCCI secretary Ajay Shirke, Thakur said: "We saw the Lodha committee recommendations as an opportunity and not a challenge." Assuring that the process of transparency and accountability set in motion by Manohar will continue, he said: "Wherever possible and practical, we are implementing the recommendations. It is a continuous process and reforms will carry on."
Cricketing issues such as searching for a new coach, retaining split captaincy and improving player-media relations will also dominate his agenda.
Another big challenge, a personal one, will be finding time to play cricket with his sons. He has already started work on setting up mini nets at his official residence. This, say his aides, is his favourite form of relaxation.