Raghuveer Kandwal, 44, is a man of few words. You won't hear from him stories of childhood dreams or pranks, of teachers praising or pulling him up, of his inspiration or things that shaped him to be the person he is. Or, for that matter, even stories of his outreach work, where he started and how he takes it forward. However, he does remember helping the elderly people as a kid by carrying their pot of water or bundle of wood for them and leaving it at their doorstep.
His father, Gambhir Singh, ran a general store in Budna village in Rudraprayag district of Uttarakhand, where he was born and raised. His mother, Indira Devi, worked at home and in the field, like most women in the mountains do. Exactly 100km short of Kedarnath, Budna has about 500 families that are mainly into agriculture, though many people have joined the Army, and some run eateries and small hotels catering to pilgrims. Very few work for the state government. It is famous for its potatoes, soy beans, kidney beans and amaranthus.
Kandwal was 17 and studying in inter-college in Budna when he lost his father to cancer in 1989. His father's treatment had finished off much of the family savings. Kandwal was not interested in running the shop. He did not know what he wanted to do, but he did not want to work under someone else.
During those days, a lot of NGOs were working in the region to help people eke out a living by utilising the natural resources, like selling processed fruits and vegetables. Kandwal thought of trying out the same, but he chose a lesser known fruit called malta—a tangy variety of oranges. He started by distributing small pouches of malta juice for free.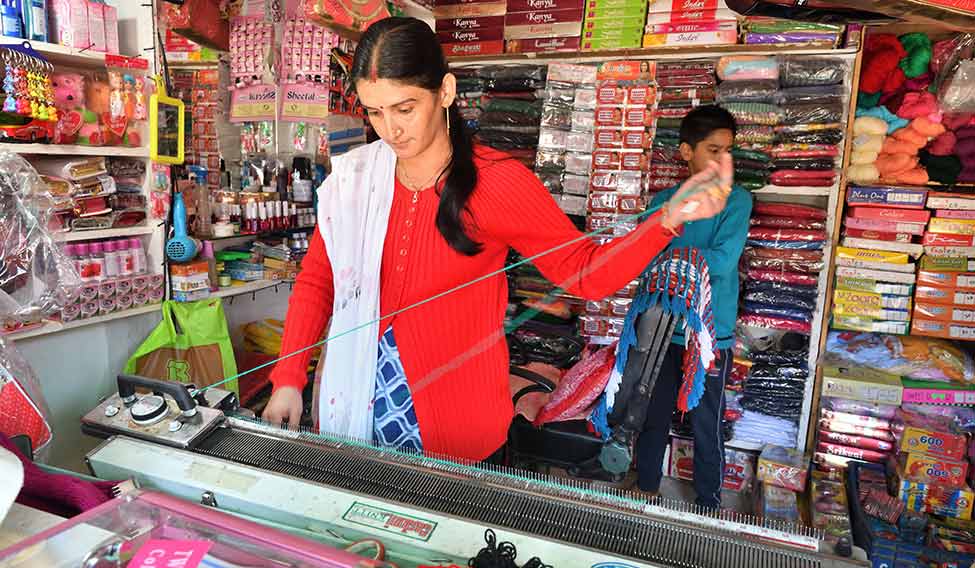 In the meantime, Kandwal started attending training programmes organised by the state horticulture department where people could bring their produce and sell it. He also attended a programme on entrepreneurship develop-ment. At one such programme, Kandwal met an officer from the Khadi and Village Industries Board who saw potential in his idea. The officer suggested he scale it up by forming a group, registering a society and involving more people. So, Kandwal hired a small room in Budna and began to learn the tricks of the trade. What started out as an experiment proved to be the seed for a movement that changed the lives of people not only in Rudraprayag, but also in the adjoining regions. It is like a chain reaction where a beneficiary is encouraged to share his knowledge and skills with others in need, who, in turn, are expected to do the same. "Now I feel I am not alone, there are others with me, though the 'others' have to increase in numbers all the time, and we have to remain motivated," he says.
The otherwise quiet Kandwal becomes eloquent while interacting with people who approach him for help or while sharing a new idea. He doesn't have the airs of a politician or an evangelist, who has set out to transform society. But, there is a sense of purpose that is hard to miss. Almost a single-minded obsession.
While his mother and sister live up in the mountain, Kandwal and his wife, Deveshwari, occupy a room at the back of the Technology Resource Centre, built on his land in the village. Deveshwari takes care of the field, where they grow their food grains and the cattle. Their son, Aashutosh, is at a school in Dehradun.
A modern double-storey building, the centre has a state-of-the-art hall for conducting training programmes and halls with equipment for fruit and vegetable processing and packing. As Kandwal sets out to visit a family he helped, he calls them and tells them to prepare a traditional meal of millets and greens. It is almost like every house is his home.