Kanhaiya Kumar is old news today. The former president of the students' union of Jawaharlal Nehru University in Delhi dominated news cycles for several weeks early last year. A member of the All India Students' Federation, affiliated to the CPI, Kanhaiya became famous after he was arrested for allegedly raising "anti-India" slogans at a protest event in JNU.
Kanhaiya made a triumphant return to JNU on March 3, 2016 after getting bail. Several television channels telecast live the speech he delivered on that night. It was a turning point for the student movement in India, and it brought to the limelight a fresh crop of leaders, even as it raised questions about the "anti-national" mood prevailing in India's public-funded universities. It also triggered debates on a range of critical issues such as nationalism, freedom of expression, patriotism, sedition, patriarchy and caste discrimination. Finally, it intensified the ideological tug-of-war between the left and the right.
A year and a half later, the ever-welcoming gates of JNU are closed to outsiders, including the media. Protests are getting quieter in the famously noisy campus. The forecourt of the administration block, which used to be the main staging ground for demonstrations, has been declared out of bounds for protesters, following a restraining order by the Delhi High Court. And, on July 23, during a ceremony to commemorate the Kargil victory, the vice chancellor of the university, M. Jagadesh Kumar, spoke about installing a battle tank on the JNU campus. According to the VC, "The presence of an Army tank will constantly remind students of the great sacrifice and valour of the Army." A section of the JNU teachers and students say the Narendra Modi government is not so different from the Indira Gandhi government during the Emergency, even as the campus is getting ready for this year's student union elections scheduled for September 8.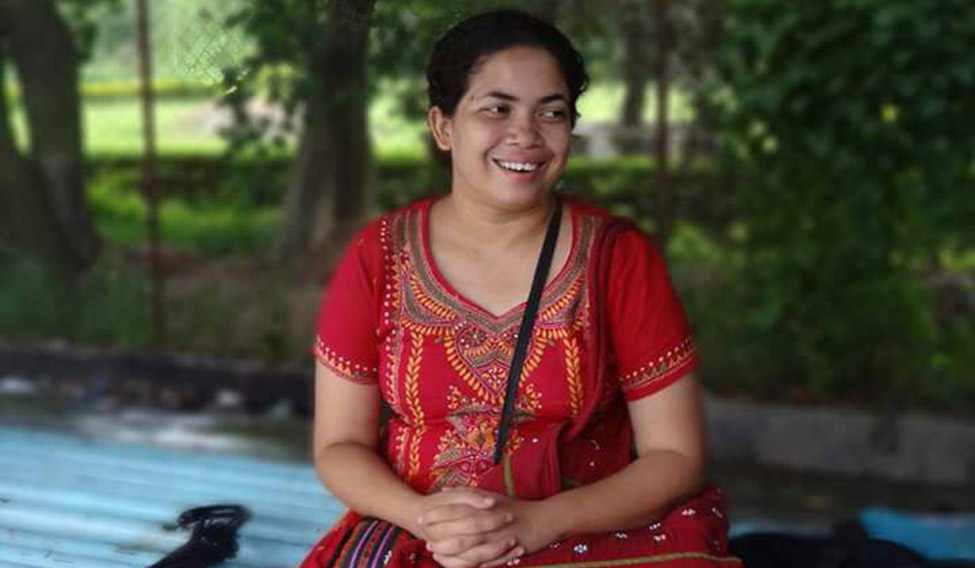 We are facing shrinking spaces for protests, and the ban on student elections is a direct attack on campus democracy," says Sucheta De, president of the All India Students' Association (AISA), which is affiliated to the ultra-left CPI(ML) Liberation. Over the past few years, AISA used to be the dominant organisation in JNU. "Campuses are turning draconian. Dissent and democracy are viewed as sedition. The anti-national narrative is only propaganda," says De.
De is a rising star of student politics. A graduate in geography from Presidency University, Kolkata, she took her postgraduate degree from JNU. She was elected interim president of the JNU students' union in 2012. It was De who led the solidarity march seeking the release of Kanhaiya following his arrest. "AISA is leading protests against fee hikes, fund-cuts, seat-cuts, crackdown on students and exclusion in the name of meritocracy and discrimination. I am working towards building resistance against the false awakening of nationalism," says De, who completed her PhD from JNU in 2014.
The second-class status faced by women across campuses is another matter of concern for De. She says Banaras Hindu University (BHU) is the leading culprit in denying women their basic rights. "In BHU, gender discrimination is a policy. Girls using mobile phones after 10pm is an officially recognised offence. It infringes upon the constitutional rights of women," says De. Compared with BHU, JNU is women-friendly. There are no restrictions on women's movements or on them participating in political activities. "However, even in JNU, women are treated as second-class citizens," she says.
De also raised concerns about the Union government's decision to reduce the number of seats in several leading institutions in the country, including JNU. In JNU, the total intake initially approved by the academic council for the academic year 2017-18 was 1,406, but it was brought down to 139 seats. Of these, only 74 seats were filled till August 5, according to the JNU Teachers' Association.
De says the seat cuts are intended to comply with the diktats of the World Trade Organisation and Bretton Woods institutions like the World Bank. "In the view of the World Bank, education should not be a priority for third world countries. The move by the UGC to reduce expenditure on higher education and fellowships for students is on this basis. First, they scripted an 'anti-national' drama in JNU, arrested students and slapped sedition charges. Now, they have cut down research seats," De says. In her view, JNU is under attack because it provides the least expensive higher education in India, has a special mechanism to admit students from deprived and marginalised backgrounds and gives women a great deal of freedom.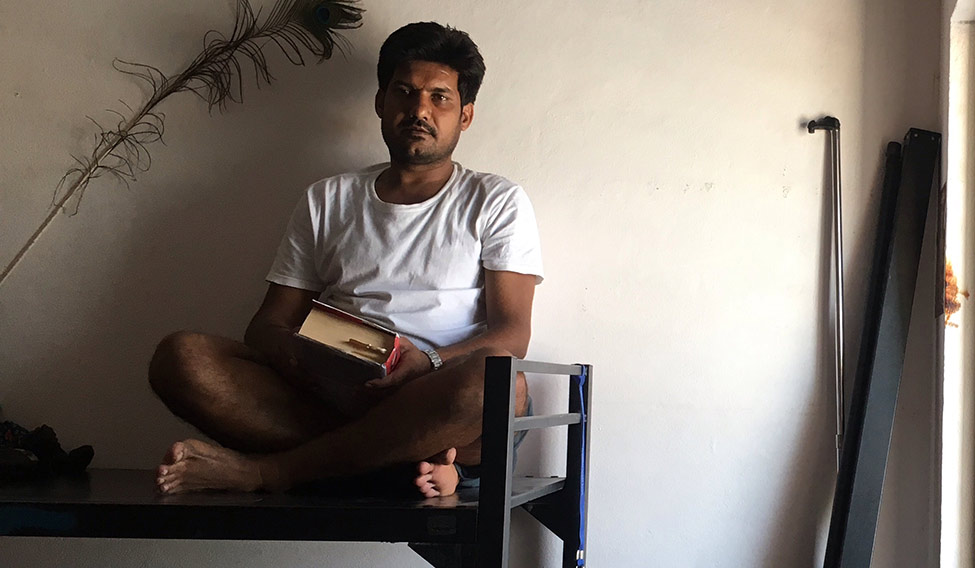 Leaders of the Akhil Bharatiya Vidyarthi Parishad, the students' organisation of the RSS, swear by nationalism. And, Karan Palsaniya is no exception. A national executive council member of the ABVP, he says the nation is not just a physical concept, but a metaphysical one that lives in the heart of 125 crore Indians. "In the name of dissent, no one should try to hurt this sentiment," he says. Palsaniya is an alumnus of Delhi University and JNU. He is currently doing research at the University of Hyderabad.
Politics was not a natural choice for Palsaniya, who belongs to a family of agriculturists from Rajasthan. It was his work with the RSS that made him take to politics. As a student leader from the right, he feels that most universities are dominated by leftists and Congressmen. The situation, however, is changing, he says, with Modi in power in Delhi. "Students now feel safe to identify themselves as rightists. The leftists are shocked as students now openly endorse their rightist inclinations and ask leftist professors uncomfortable questions."
Palsaniya says he is opposed to the kind of freedom that students enjoy today which allows them to demand azadi for Kashmir and Bastar. "Some faculty members encourage students in kranti (revolution) to push their divisive agenda. Freeloaders at JNU forget that the public is funding their education," says Palsaniya.
In his view, the primary role of campus politics is to keep in check undemocratic decisions and corruption in educational institutions. "The ABVP has 40 lakh registered members and two crore followers and it works across 20,000 units. By working in the ABVP, a sense of responsibility is inculcated early in life and leadership is groomed. I am not surprised to see that 40 per cent of the cabinet members in Uttar Pradesh are from the ABVP," says Palsaniya.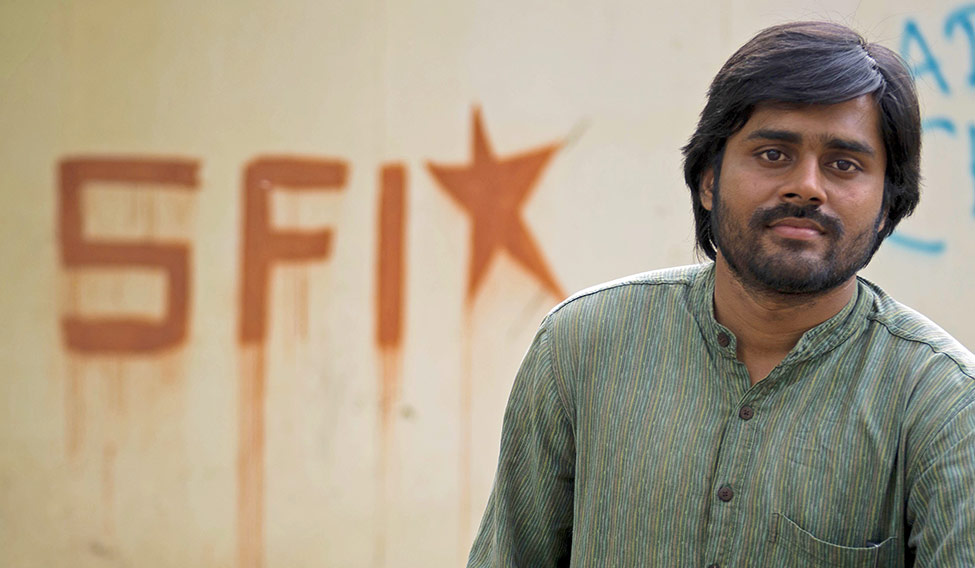 Prashant Mukherjee, president of the Delhi state committee of the Students' Federation of India, a wing of the CPI(M), says his organisation is against the ABVP's idea of nationalism. "The ABVP aspires to establish a Hindu rashtra, which is against the Constitution." He says the protests in JNU are not seditious in nature. "The Afzal Guru protest, for instance, was only to oppose capital punishment. But some people twisted the facts for political mileage."
Mukherjee, who is from Bankura in West Bengal, is doing his research on informal labour at the Delhi School of Social Work. He says the azadi that the left demands is not about dividing the country. "We demanded bhukmari se azadi (freedom from hunger), pithrsatta se azadi (freedom from patriarchy). But a false narrative was created. Why didn't the police file a chargesheet against us? It is because they found no evidence," says Mukherjee.
The SFI believes that the right-wing narrative on education is a multidimensional attack on universities by a nefarious combine of communal and neoliberal ideas. "The allocation on education in the Union budget is barely 4 per cent, instead of an ideal share of 10 per cent. Moreover, the impetus on engineering and management studies is to cater to the market needs of imperialist economies," says Mukherjee.
In his view, the student movement is a battle of ideas and not a battle for ideological supremacy. "We respect multiple viewpoints. With our 45 lakh members across universities and schools, we have fought against the four-year undergraduate programme, the choice-based credit system and the attack on the autonomy of educational institutions. Collective resistance has always worked," says Mukherjee.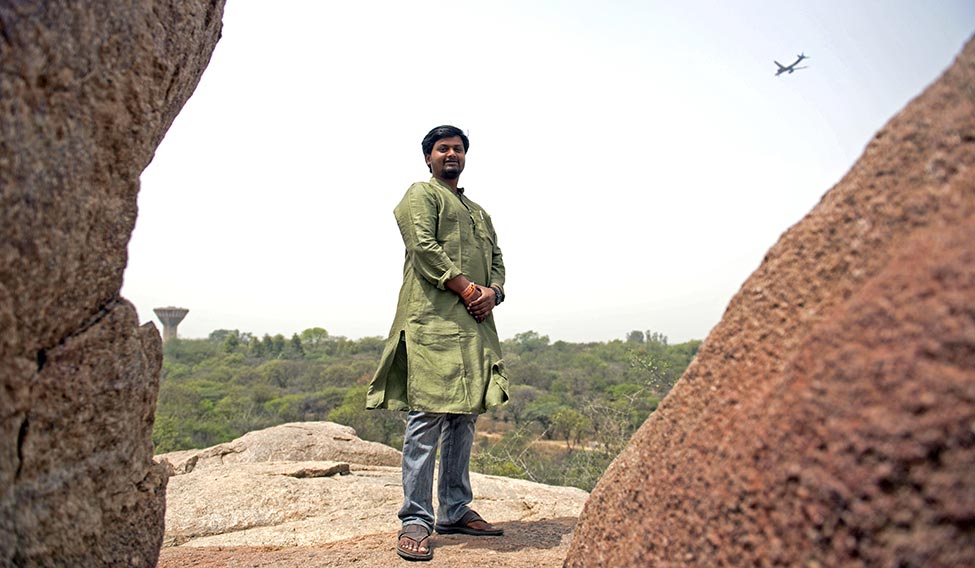 Saurabh Sharma, a central working committee member of the ABVP, does not agree that the left respects multiple viewpoints. "I am from a rural background, and I always wear a tilak on my forehead and a daaga on my wrist. One day, my professor in JNU asked me whether I was a sanghi. I was shocked. It shattered my idea of an unbiased JNU. Till then, I had no political affiliation. But soon, I joined the ABVP," says Sharma, who is doing his PhD in computational neurosciences.
Born into an agrarian family in Mirzapur district of Uttar Pradesh, Sharma hardly had any experience in politics, before he joined JNU. But JNU transformed him. He was elected joint secretary of the JNU students' union in 2015-16. Sharma says while it is important to fight for the genuine rights of students like the reduction of seats and financial assistance, violent protests and hooliganism are not the way to go about it.
"Last year, there were 92 protest events in JNU. It forced the Delhi High Court to ask whether JNU was a place of learning or Jantar Mantar. The court issued a restraining order against holding protests near the administration block," says Sharma. "Hum log padhne aate hai (we come here to study). Most of us are from small villages and are under pressure to do well. Because of the activism of a handful of students, 8,400 students are paying the price. Free debates should be for the betterment of the society, not to promote destructive and secessionist ideas," says Sharma.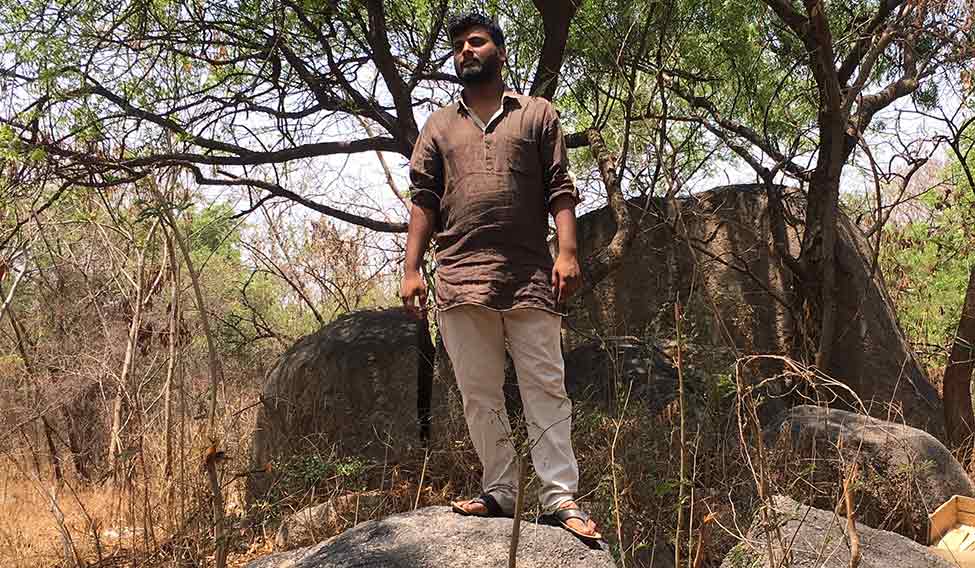 One of the major changes that politics in India's major campuses has witnessed over the past few years is the steady rise of dalit activism. Dontha Prashanth of the Ambedkar Students' Association says academic institutions are dominated by elites from the left and the right, who intimidate students from marginalised groups. "We feel a sense of alienation. Rohit Vemula's suicide blew the lid off such hideous designs within universities."
Vemula, a leader of the ASA at the University of Hyderabad, committed suicide after being targeted for fighting for the rights of dalit students. However, the official report on Rohit's death, prepared by an inquiry commission of retired High Court judge A.K. Roopanwal, said Rohit committed suicide of his own volition and that he was "frustrated for the reasons best known to him". The report, made public on August 15, said Rohit was not a dalit, but had claimed so on the basis of a caste certificate, which was not genuine.
Prashanth has a different story to tell. "On September 7, 2015, five of us, including Rohit, were suspended for an entire semester, and thrown out of hostels," says Prashanth. "It was a conspiracy of the BJP-RSS-appointed vice chancellor Appa Rao Podile for speaking out against caste discrimination."
When he came to the University of Hyderabad in 2006 for an integrated postgraduate programme in economics, Prashanth was a shy student from the suburbs, who could not even express himself properly. But the university changed him completely. He became president of the students union in 2011-12.
"As I got access to documents pertaining to the rights and entitlement of dalit students, I realised that provisions like special scholarships to help the oppressed were never implemented properly because of the elitist agenda of the academic council. The academic councils have a majority of caste Hindu professors and their institutional structures are Brahminical in nature," he says.
Prashanth leads the fight for scholarships and reservation benefits for dalit students and their integration into the cultural mainstream. He draws inspiration from Bhim Rao Ambedkar's words, "We can forgo the material benefits of the new civilisation, but we cannot forgo our right to attain higher education to its fullest extent."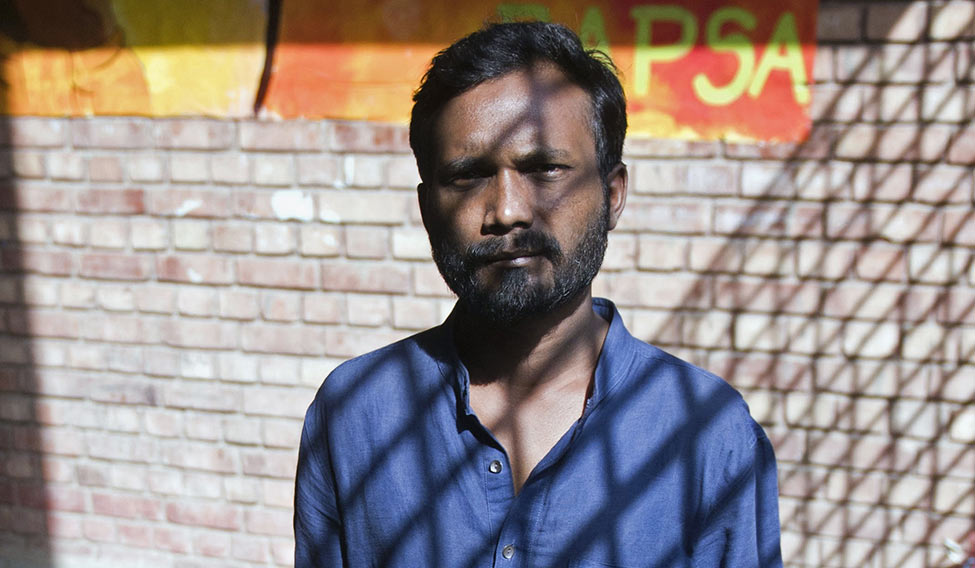 Along with the ASA, a major dalit campus movement is the Birsa-Ambedkar-Phule Student Association (BAPSA), which was formed in 2014 in JNU, with an aim to fight Brahminism and capitalism by tackling privatisation and communalisation of education. Rahul Punaram Sonpimple was the organisation's presidential candidate in last year's JNU student union election. The son of a dalit rickshaw puller from Nagpur, Rahul says BAPSA has been successful in challenging the savarna hegemony in JNU.
"Dalits always had to choose between the left, an elite agraharam, and the right, the traditional agraharam. We are neither left nor right, we are Ambedkarites. We don't need Marx to understand Indian society," says Rahul, who grew up in Dhammadeep, a slum in Nagpur, watching his parents fight poverty and oppression every day.
BAPSA has grown quickly. Two years after it was formed, Rahul came an impressive second in the JNUSU elections, polling 1,545 votes, barely 400 less than the winning left alliance candidate. "We want to represent the oppressed majority—tribals, minorities and the backward class—and challenge the savarna hegemony. There has been a phenomenal increase in our cadres, supporters and vote-share in just two years," says Rahul.
After his father died in 2005, Rahul accompanied his mother to attend dalit protests. He says the slum where he comes from is no ordinary place. "Everyone associates Nagpur with the RSS, but not the Deeksha Bhoomi, where Ambedkar converted into Buddhism in 1956. It has a history of self-assertion. Ambedkarites revere this land. We see Buddha through Ambedkar and not through the Dalai Lama," says Rahul, who graduated from Nagpur University, took a postgraduate degree in sociology from the Tata Institute of Social Sciences, Mumbai, before joining JNU in 2015 for an MPhil in sociology. In between, he worked as a researcher in Bihar and as an academic associate at the Institute of Rural Management, Anand.
"We are capable of fighting the right-wing beyond politics and in the socio-cultural domain. The leftists are only interested in our votes. Now that BAPSA is here, we don't have to choose between the left and the right," he says. Reservation, he says, is not a poverty alleviation programme, but a social uplift scheme. "I want dalits to study in IITs and IIMs and live in their own bungalows. Is there anything wrong with this aspiration?" he asks. He says dalit students do not need progressive liberals to lead agitations on their behalf. "They should instead sensitise their own community and ask them to be a little more civilised and humane. As caste and Hinduism are inseparable, we want the annihilation of Hinduism."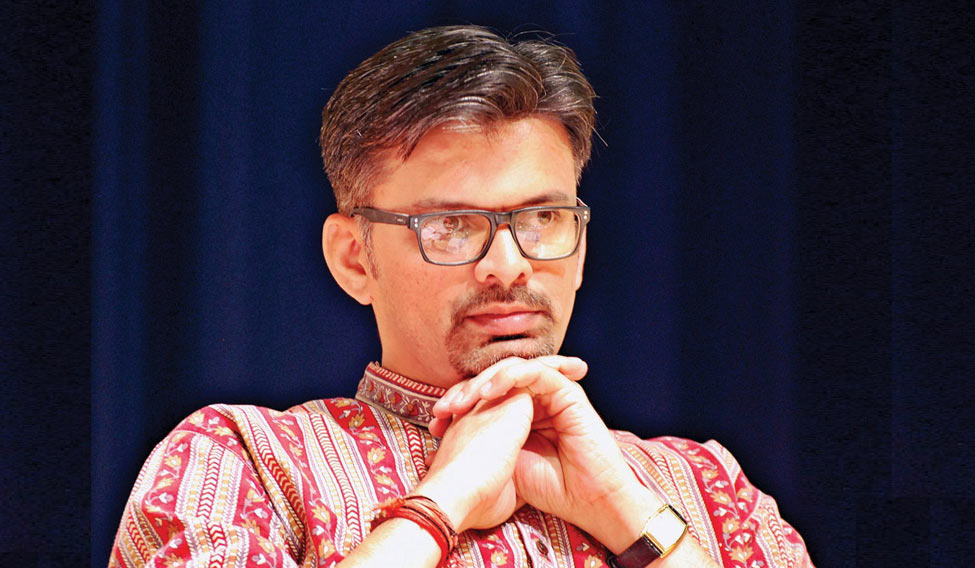 Former ABVP leader Prafulla Ketkar says the left is losing its face on Indian campuses, especially in JNU, its bastion. Ketkar is not a young leader. But the JNU alumnus, who is now the editor of the RSS mouthpiece Organiser, is mentoring his proteges in the ABVP. In the past, the discourse in JNU lacked democratic spirit as it was dominated by the left, he says. "You had to be either the 'democratic' left or the ultra left. Anything out of that ideological sphere was rubbished. If students had a different perspective, it used to affect their academic career. Many had to even forgo their PhDs. But today, debates are more open," says Ketkar.
He speaks of a time when Ashok Singhal, the late chief of the Vishva Hindu Parishad, was prevented from addressing a private gathering in JNU. "People who perpetuated intolerance for years are now talking about it. A larger discourse is going on now about how open our academics are to diverse views. Anything positive need not come only from the Marxists," says Ketkar.
The sangh ideologue is focused on the benefits of decentralising higher education and keeping it democratic. He wants all state and Central universities to be upgraded into centres of excellence, instead of keeping the privilege limited to a handful of universities. He is also critical of what he feels is the discriminatory funding pattern in higher education, which gives more prominence to social sciences although the science disciplines show better output. "The rush for foreign degrees by social sciences students is fruitless as one cannot apply imported concepts to India. Our problems are intrinsic."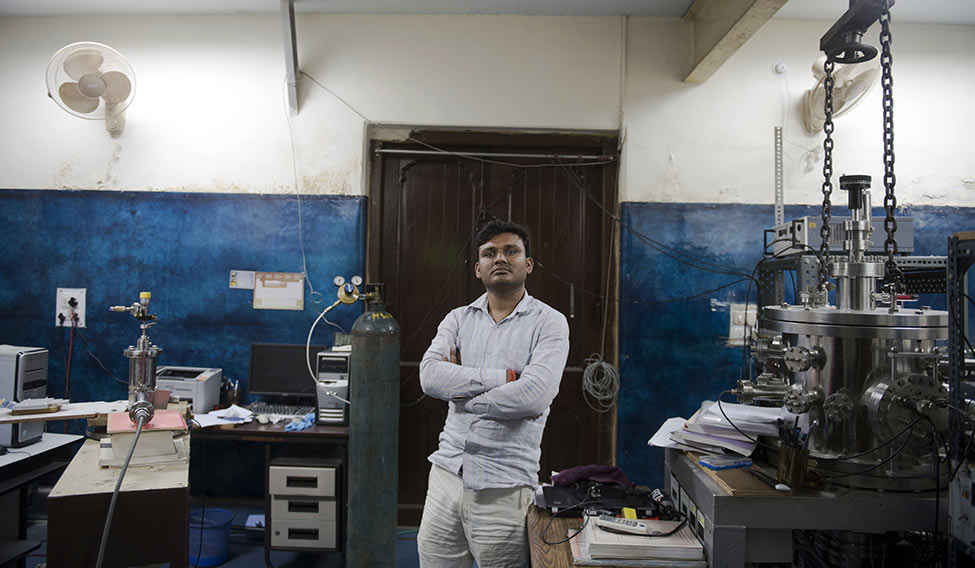 As a high school student, Bhupender Singh had to walk 12km every day to reach his school in the Maoist-affected Sonbhadra district of Uttar Pradesh. His family owned nearly an acre, but he was keen on higher education. It brought him to Banaras Hindu University, where he now pursues a PhD in Physics. The 100-year-old BHU, set up by the visionary Madan Mohan Malaviya, offers a counter-narrative to JNU. The leftists call it a bastion of institutionalised patriarchy and gender discrimination. Girl students in BHU say internet is restricted, non-vegetarian food is banned and the use of mobile phone after 10pm is an offence. Girls are not even permitted to go out after 6pm. RSS shakhas are allowed, but discussing Gandhi, Ambedkar or Bhagat Singh can invite censure. ABVP activists like Bhupender, however, say people with no knowledge of the BHU legacy are targeting it for personal gains.
He sees a pattern in the anti-Hindu propaganda on campuses across India, much like in his district. "The adivasis in Sonbhadra are organised, they get funds and they are misinformed about Hinduism," says Bhupender. Such misinformation goes on on campuses as well, he says. In his view, the leftists are clueless about the realities of a largely traditional campus like BHU. "It is a sprawling campus, spread across 1,300 acres. BHU has 16 gates, and all are unmanned. The campus houses a dozen community temples visited daily by local devotees. The only condition they had while donating their land to the university was that they should be given unrestricted access to the temples. So, the restrictions on our girl students are because of the nature of the campus," says Bhupender.
Leading campuses across India are in a state of flux. The predominance of the left, which used to be the hallmark of most of them, is being challenged. Buoyed by the complete domination of the BJP in national politics, right-wing groups are becoming increasingly assertive. The left is also facing challenge from dalit groups, which used to be one of its traditional support bases. Dalit organisations like the ASA and BAPSA are eating into left votes. In JNU last year nearly all leftist organisations, which used to be bitter rivals in the past, contested the student union elections together. Meanwhile, the National Students' Union of India, the student organisation of the Congress, is facing a major crisis across the campuses. And, the battle to win the hearts and minds of the campuses goes on.