Shraddha Kapoor, daughter of onscreen baddie Shakti Kapoor, had a rough entry into Bollywood. Shraddha's debut film, Teen Patti, bombed at the box office. Her first full-fledged role was in the film Love Ka The End, which turned out to be a disaster, too. But that was four years ago. Today, Shraddha is counted among the most promising actors.
Her luck changed in 2013 after she signed Mohit Suri's musical-romantic drama Aashiqui 2, which grossed Rs100 crore. However, it was her roles in Ek Villain and Haider last year that made the critics take note of her. She also wowed the audience with her singing.
With her latest movie, ABCD 2, crossing the Rs100-crore mark, Shraddha has further consolidated her position in the industry. So far, she has picked different characters, be it the demure Arohi in Aashiqui 2, the vulnerable Arshia in Haider or the eccentric Vinny in ABCD 2, and people have fallen in love with them. How does she do it? "I am happy that people were able to connect with my roles in the three movies," says Shraddha. "Professionally, I get a high when my film results in something positive and I get acknowledged for my hard work and dedication. I just want to do good films. Entering the Rs100-crore club is not something that I would lose sleep over."
For Shraddha, getting people's appreciation matters. "Recently, I was stuck in a traffic signal when a girl selling flowers came to me and started banging on my car window. She gave me roses in six different colours and also praised my performance in the film [ABCD 2]. Such incidents give you a great feeling," she says.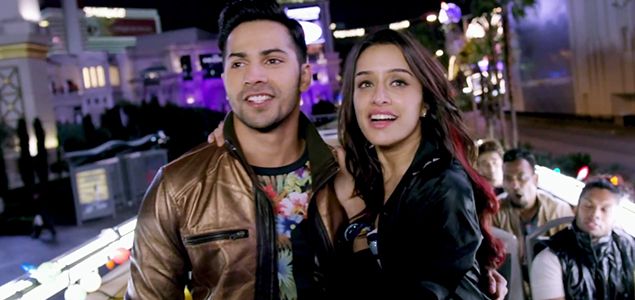 Shraddha attributes her success to her parents. "My parents are the best. Before signing a film, they always ask me if I would be happy playing that particular role. Only if I am happy would they tell me to go ahead," she says.
For ABCD 2, which is about a group of dancers who compete in an international dance competition, Shraddha had to match steps with trained dancers. "The toughest job was to be able to match the energy level of the boys," she says. "They are very powerful and I am very thin in front of them. While dancing on the sets, there was no part left in my body which was not hurt. It was painful."
She may be basking in the success of the film, but Shraddha has not forgotten the struggles she faced in the initial days. "Failures teach you a lot," she says. "During that low phase, my family was my biggest support. We are a close-knit family. My mashi [aunt] stays in the same building and my nana [maternal grandfather], too. Staying with a lovely family is one of the best things in life. The ups and downs are phases. I remember I used to cry a lot. There were occasions when, after finalising everything, a movie was suddenly called off. It was a sad experience."
So, what does her father think of her work? "My dad's mindset is very clear. He is always immersed in work. He is a true artiste," she says. "He is extremely proud of me and my brother, Siddhant. But he is also someone who pushes you in the right direction and points out where you go wrong."
Despite not being a trained singer, Shraddha's rendition of the song Galiyaan in Ek Villain got a positive response. "I didn't learn singing in my childhood, but right now, I am learning from Samantha Edwards, and she is an amazing jazz singer," says Shraddha. "The singing lessons are very useful for me and there are different forms of exercise, which also improve my breathing. I have also sung a different version of Bezubaan in ABCD 2 and I hope people will like it. I enjoy singing with microphones on. I remember when Mohit Suri asked me to sing Galiyaan, I did not think about it much and just gave my best."
Next up, Shraddha would be seen in Rock On 2 and Baaghi, in which she is cast opposite another star kid, Tiger Shroff. Does she have a wish list? "I would like to do a period film," she says. "I am also eager to work with director Sanjay Leela Bhansali. I want to learn Hindi better. That will help me in my films."