L'important c'est de particeper (French for 'important thing is to participate'). Not anymore. India's new motto seems to be la victoire est tout, which means 'winning is everything'.
At six feet four inches, Avtar Singh stands out in the 118-strong squad. Singh, from Gurdaspur in Punjab, was completely off the radar when he qualified for Rio. In fact, he is the first Indian judoka to qualify for the Olympics in the past 12 years. "I cannot predict anything, but I promise I won't disappoint," he said before heading to Brazil.
Unlike disciplines like badminton and hockey, where athletes were given maximum exposure, Singh competed in just six international events in the past year and a half. In the list issued by the sports ministry, judo was not a high priority sport. However, once he made the cut, the Sports Authority of India took over, and sent him for a specialised training stint in Hungary.
Another not-too-well-known face is Surender Kumar, a 23-year-old defender in India's hockey team. Till early this year, he wasn't even in the list of probables prepared by chief coach Roelant Oltmans. "I don't know what to say," he said with a smile. His shyness should not be mistaken for meekness; he is a determined lad on the field. His stick work shone through in the Champions Trophy—in which India finished second—and he was quietly determined to force the selectors to notice him. He succeeded, with his exemplary defence in the Sultan Azlan Shah Cup and the Champions Trophy.
The Indian contingent is a mix of medal winners, near achievers and first-timers. Leading from the front—he is the flag bearer—is the man who realised the dreams of a billion people eight years ago. As India's first individual gold medallist, shooter Abhinav Bindra is an inspiration to all who march behind him. This is India's largest ever Olympics contingent. There are 64 men and 54 women. The rationale—more the events, more the chances of a medal. In four years, despite ever-present stumbling blocks, politics and red tape, India is on the right track. The beauty of this contingent is that each athlete has made it to Rio by meeting tough qualification norms. And, the country will compete (not just participate) in 15 disciplines.
Golfer Aditi Ashok was 14 when she heard that golf had made it to the 2016 Olympics. Her journey to Rio began then itself. "I found out in 2012 that golf would make its return after 112 years and I was really excited," she told THE WEEK. "So, my mom and I planned my road to Rio. We made an effort to play in professional events as an amateur. I got to play a few professional tournaments on a sponsor's invite. People weren't expecting any female golfer to make it to Rio. I feel it is a great accomplishment for me and my team. It is the result of all the hard work, vision and planning. Playing on the Ladies European Tour the last few months has definitely helped me get confidence. Rio will be a little different, but I have prepared well and can aim for a great finish."
Ashok, from Bengaluru, is ranked 39 on the Ladies European Tour Order of Merit. She will be the lone Indian woman golfer in Rio, but she has senior pros Anirban Lahiri and S.S.P. Chawrasia to guide her.
There is a noticeable shift in the mindset of the young brigade. They are confident, have set their targets and refuse to be unnerved by the might of the Olympics. However, the Olympics can be an overwhelming experience and, realising this, former Olympians have been on a mentoring spree.
Before the hockey squad left for Rio, former star forward Dhanraj Pillay caught hold of four youngsters. "You will see many international stars in the Olympics village; you will be overawed. But, remember that your focus cannot waver," he told them. "Keep your focus on the job at hand and nothing else." A valuable lesson, no doubt. Indian hockey, which had struggled for more than three decades, is no longer looking at just making it to the Olympics.
Also, the woman's team qualified for the Olympics for the first time since 1980. However, it will be a challenge as they are in a tougher pool than the men. The controversial sacking of skipper Ritu Rani—because of disciplinary issues—has no doubt dented the strength of the team. She was a vital cog in the team and one of its finest players.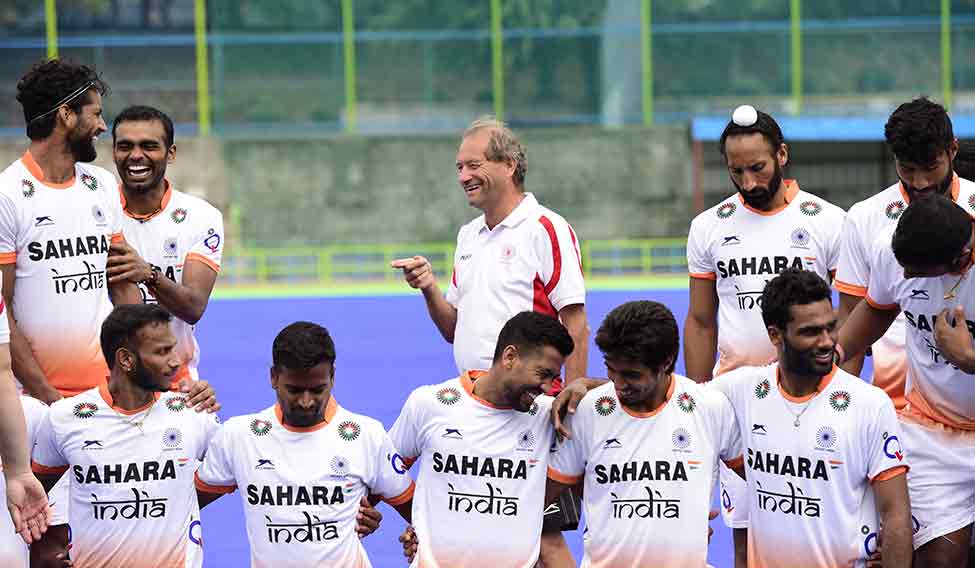 Chief badminton coach Pullela Gopichand, too, emphasised on the need for athletes to remain focused. He is in charge of India's largest ever badminton contingent. "It is very important to shield yourself from distractions," he told THE WEEK. "Because the village, with its stars and glamour, has its own distractions. The key would be to insulate yourself from all of them and focus on the job at hand. London 2012 was good as we were at a hotel near the venue. There were fewer distractions. Especially for younger players, it is very important to keep their head on their shoulders." India will be fielding seven shuttlers, with London Olympics bronze medallist Saina Nehwal leading the charge in women's singles. While Nehwal is seeded fifth, 21-year-old P.V. Sindhu, competing in her first Olympics, is seeded ninth. She won a bronze medal in the World Championships and has a reputation of being a giant killer. She has once beaten world number one, Spaniard Caroline Marin, and China's Li Xuerui. Gopichand is bullish about the success of his protege. "P.V. Sindhu has the experience of World Championships. As far as preparations go, I am really satisfied with the hard work she has put in," he said.
Kidambi Srikanth will be India's lone entry in the men's singles. The former world number three is seeded ninth and is coming off a tough 2015. "The Australian Open was a good tournament for him," said Gopichand. "He has worked hard last year, which was tough for him. He had to choose between defending points and playing tournaments. I am happy with the way he has progressed." Srikanth is tall, which gives him good reach, and also has a wide range of shots. He has previously beaten Lin Dan, one of the modern greats. Consistency, however, is key.
The tougher challenges, however, are in the doubles events. While Ashwini Ponnappa and Jwala Gutta team up for a second time at the Olympics, Manu Attri and Sumeeth Reddy are the surprise men's doubles pair. The women are up against a tough field—they face top seeds Ayaka Takahashi and Misaki Matsutomo in the group stage.
Karnam Malleswari, who won a bronze in weightlifting in Sydney in 2000, told THE WEEK: "Our athletes just need to ensure they don't get carried away by the atmosphere at the athlete's village. You see so many stars, you get overawed. You just need to concentrate on what you have to do. That will be key to our athletes doing well." Her sport, however, has not fared well over the past several years. And though it should have risen to prominence following Malleswari's exploits, a poor doping record has severely hurt. However, Malleswari is excited about Mirabai Chanu, India's lone woman weightlifter at Rio. "For the first time in ages, we have a girl in the 48kg category—which was [former Olympian] Kunjarani Devi's weight category—and, from whatever I have seen, I feel she has it in her to win a medal," she said. Chanu, 22, is from Manipur and is under of the tutelage of none other than Kunjarani. Chanu was the best in the trials across all weight categories, and her lift in Patiala, Punjab, was the fourth best in the world in 2016. In fact, she created two national records during just the selection process. Clearly, Chanu would hope to redeem the sport in Rio.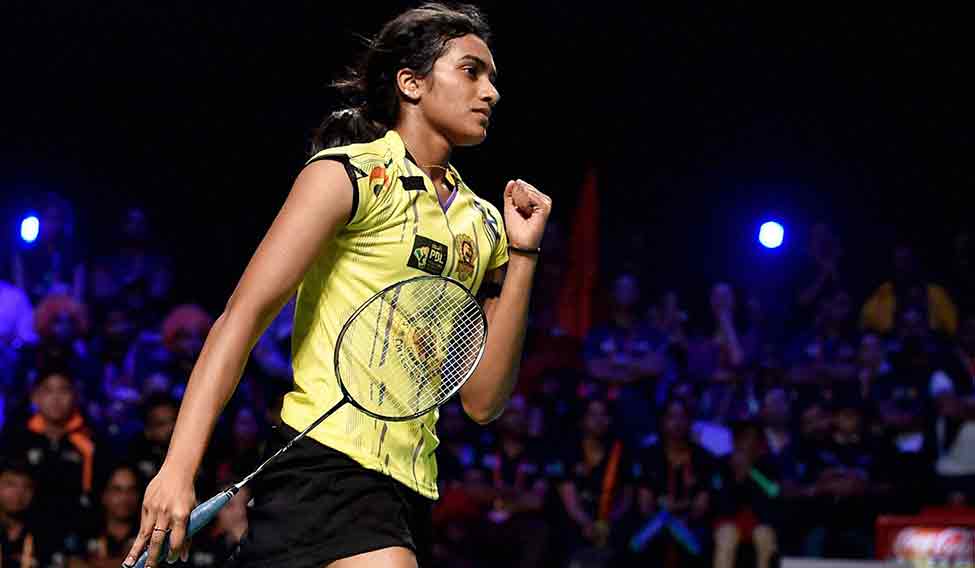 Former Olympian boxer Akhil Kumar is extremely bullish about chances of middleweight boxer Vikas Krishan Yadav, who qualified at the fag end of the qualification rounds held by the International Boxing Association. Indian boxing has suffered a lot because of the lack of a recognised federation after London 2012. India sent five boxers to the 2008 Beijing Olympics, eight to London in 2012 and now three to Rio. Apart from Yadav, there is Shiva Thapa and the experienced Manoj Kumar. "SAI has left no stone unturned to prepare our boxers," said Akhil Kumar. "Of the three, Vikas has the best chance of winning a medal in Rio. I say this because I was in national camp alongside him, I have watched him train. He has that hunger to win."
"I have not left anything to chance," said Yadav, recounting his bitter London experience, where he lost a bout that he appeared to have won outright. "I was a clueless, inexperienced boxer in London. This time it will be different."
However, not much of a difference is expected in track and field events. Though the athletes have shown promise, the real target for winning medals would be Tokyo 2020. However, this athletics contingent—35—would be India's biggest ever. The highlight has been the athletes' performance in the qualifiers, which has stunned the sporting fraternity. Sample this. The men's 4X400m relay team qualified for Rio with the second best timing in the world in 2016. They clocked 3:00:91, beating the timings of the UK and Jamaica.
"I am not as satisfied by the women's 4x400m relay team's build-up as I am with the men's," said G.S. Randhawa, chief selector of the athletics team. "If they can repeat this timing in Rio, they will definitely be in the finals." The women's 4x400m team, however, is the only Asian team to qualify for Rio.
3000m steeplechase runners Sudha Singh and Lalita Babar—ranked 17th and 18th in the world—along with marathoner O.P. Jaisha, have been trained by maverick coach Nikolai Snesarev, who did not allow even federation officials to watch them train. He made them run on Bengaluru's empty streets at 4am. Stopwatch and writing board in hand, he followed the girls in a car with another coach.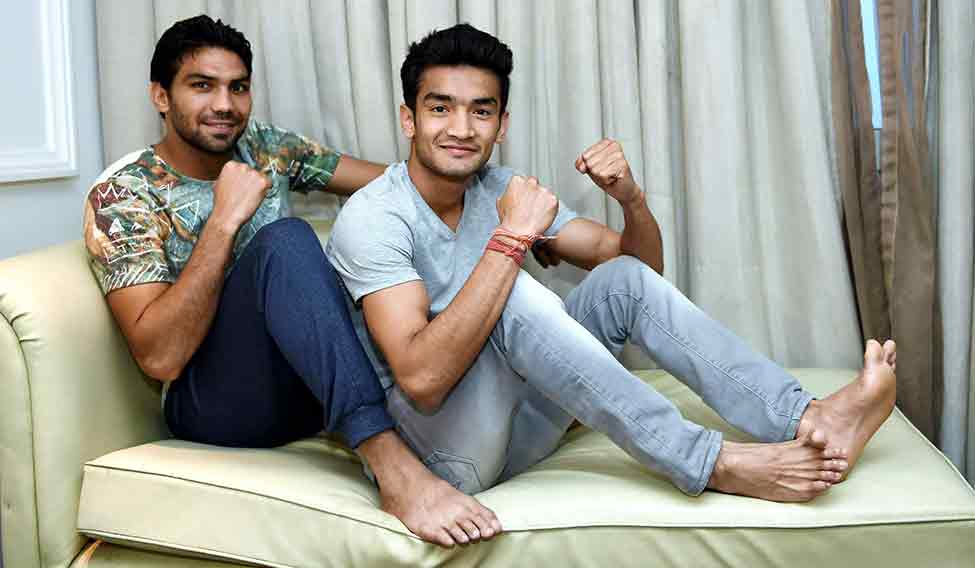 Triple jumper Renjith Maheshwary touched down at 17.30m, putting him in sixth place in the Olympic qualifiers. This raised many eyebrows. Currently, he is ranked number three in world behind Americans Christian Taylor and Will Claye.
Also, long jumper Ankit Sharma's jump of 8.19m stunned all. Middle-distance runner Jinson Johnson ran the fastest race of his life to qualify for the 800m event, which was the second fastest by an Indian in history.
Meanwhile, walkers Manish Singh, Ganpathi K. and Sandeep Kumar have trained outside India. Even if one of them finishes in the top ten, it would be progress ahead of Tokyo 2020.
Athletes aside, the government, too, played its part in the preparations. All the backstage action took place in a room on the ground floor of the Sports Authority of India headquarters in Delhi. The Mission Olympic Cell was constituted on April 8 and is part of the Target Olympic Podium Scheme (TOPS), which was created two years ago as part of the sports ministry's National Sports Development Fund. The total budget allocation for TOPS was 060 crore. Another 045 crore was allocated to the MOC for training, equipment, competition, recovery, rehab and other needs of athletes who had qualified for Rio. The MOC, which is like a coordination and monitoring committee, was given the brief to make focussed efforts targetting excellence at Olympic level. It includes representatives from SAI, the Indian Olympic Association and some sports federations.
And, for the first time, athletes were allowed to choose their training base and to decide their schedule, too.
Athletes also received additional help from private sports foundations like JSW Sports, GoSports and Olympic Gold Quest. JSW supported athletes like long-distance runners Jaisha, Babar, Sudha and wrestlers Narsingh Yadav, Sandeep Tomar and Hardeep Singh.
Now, it is time to translate preparation into performance. Over to Rio.