"No, they never talked about Palestine, or, for that matter, Jerusalem. They were local in every sense of the word" - Iftekar Khan, Fahad's uncle who is a former councillor of the Kalyan-Dombivli Municipal Corporation

"Areeb often came down to pick up a few medicines. Often he wanted me to recharge his cellphone. The exchanges between us were routine. There was hardly anything noticeable in his character that could arouse interest." - Sahid Khan, who runs a pharmacy near the Majeed residence

"At least half a dozen people are on our radar, those who might have helped these boys in some way or the other in getting radicalised. We are on the right track" - Himanshu Roy, additional director general of police and chief of the Maharashtra Anti-Terrorism Squad
As far as the Majeeds were concerned, the unthinkable had happened. But, little did they know that the worst was yet to come. And, when the blow came, it shattered the family, especially the father―Dr Ejaz Majeed, a Unani doctor in his fifties. Over time, his grief metamorphosed; sometimes into anger, sometimes resignation. When THE WEEK visited his modest third-floor apartment in Kalyan, near Mumbai, the pendulum was swinging closer to the anger mark. "What brings you here? I am not going to say anything," he shouted. "Write whatever. I do not mind."
More than the grief and anger, it must have been bewilderment that is haunting Majeed. What kind of father does not know what his son is up to, the public and the press have been asking. Majeed must have asked himself the question a thousand times.
Areeb Fayaaz Majeed, 22, and three of his friends went missing on May 24. On May 25, they told their families that they had "reached their destination". But, they did not say where they were. The Mumbai Police tracked three cellphones to Mosul, Iraq. Security agencies then concluded that the Kalyan Four―Areeb, Fahad Tanveer Shaikh, Aman Nayeem Tandel and Shaheem Farooque Tanki―had joined the Islamic State (IS). All four boys lived in the sleepy Dudh Naka and Govind Wadi neighbourhoods in Kalyan's Reti Bunder area. The cellphones traced to Mosul were those of Areeb, Fahad and Shaheem.
A Sunni outfit, the IS began as an Al Qaeda affiliate in 2004; its brutality forced Al Qaeda to denounce it later. Led by Abu Bakr al-Baghdadi, the IS aims to form an Islamic caliphate running from Iraq and Syria to the AfPak region and India. In Iraq, the IS garnered attention with its brutal treatment of Shias and minorities like the Christians and Yazidis.
Formerly known as the Islamic State of Iraq and Syria (ISIS) or Islamic State of Iraq and the Levant (ISIL), the organisation changed its name after al-Baghdadi declared himself caliph. Reports suggest that he now calls himself Caliph Ibrahim, prefixed with the grand title Amir al-Muminin―commander of the faithful.
US Secretary of State John Kerry said the IS "uses pirated oil, kidnapping and extortion to finance operations in Syria and Iraq. They are equipped with sophisticated heavy weapons looted from the battlefield." The IS, Kerry said, had demonstrated the ability "to seize and hold more territory than any other terrorist organisation, in a strategic region that borders Jordan, Lebanon and Turkey and is perilously close to Israel."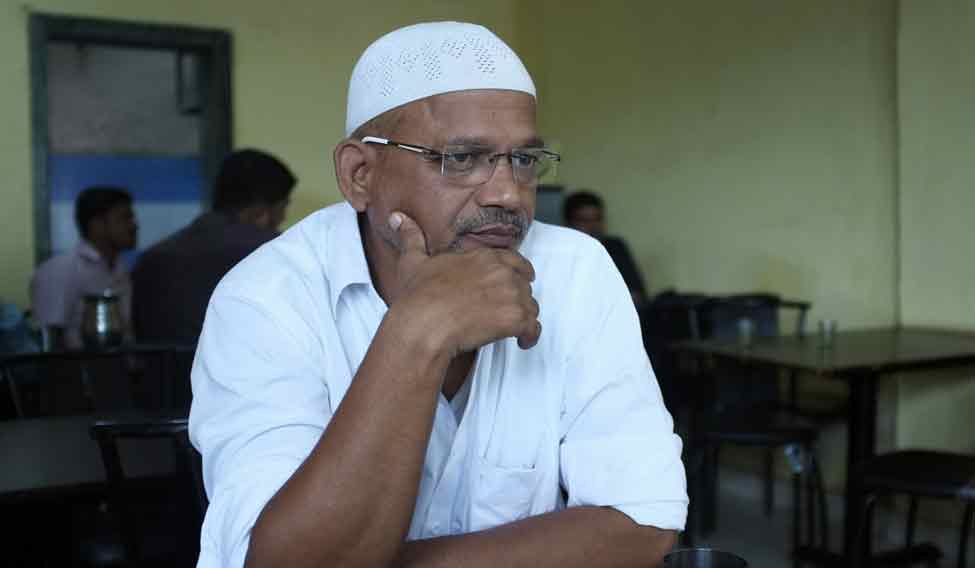 Al-Baghdadi had appealed to Muslims worldwide to help him establish and defend the caliphate. The Kalyan Four, apparently, ran away from their homes in response to this rallying call. A relative of one of the boys, said, "No, they never said they reached Iraq or anywhere else. Only when the security agencies began tailing them did we know that they were in the Middle East. Forget Iraq or Syria, they had never travelled out of Kalyan before, never even to Pune."
Most family members did not want to go on record about the boys. All of them desperately want to believe that their boys did not join the IS. "They are working in oil refineries and in the hospitality businesses there," said a family member. Aman's father, Naeem Tandel, who works with a water filtration firm, was evasive when contacted. "It is difficult to talk with you," he said. "And, you understand why."
The parents of the Kalyan Four are also worried about how the fallout of the news will affect their other children. Aman is an only child, while Fahad has a younger sister and Shaheem has two older brothers. The Majeeds have three more children, two girls and a boy, all younger than Areeb.
A refrain that THE WEEK heard was that the boys were no different from the hundreds of others in Reti Bunder. They were religious, yes, and had an "above average" knowledge of Islam and its practices. But, there were no external indications of cross-border links.
The dynamics―for the families and security agencies―changed after two fateful calls made by Shaheem to his parents in late August. On August 23, out of the blue he called his parents and talked briefly; they pleaded with him to ask Areeb to call the anxious Majeeds. Abruptly, the line went cold. It was a VoIP call, and, hence, untraceable.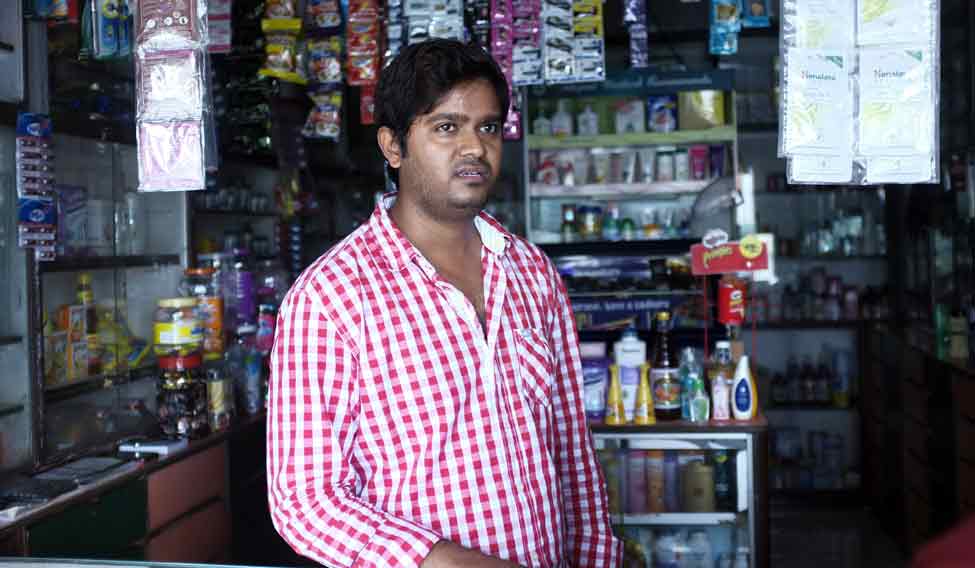 Then, on August 25, he called again and dropped a bomb: "All I wanted to say now is that Areeb has become a shuhada [martyr]." Then there was nothing, except static.
The Majeeds reacted to the news in disbelief. They lied to their other children to shield them from the pain. "It was too much for the family. Their son left without informing them and then this happened," said Iftekar Khan, Fahad's uncle who is a former councillor of the Kalyan-Dombivli Municipal Corporation. The family then performed the Salat-e-Janaza, a ritual prayer seeking forgiveness on behalf of the deceased. The namaz was performed the next day.
After Areeb's death Majeed stopped going to his clinic; neighbours said he spent long hours staring into the distance. "We have been seeing him there in that pose all this while, standing half-bent forward, his chin resting in his right palm. He sports a blunt and vacant look," said a neighbour.
Sahid Khan, who runs a pharmacy near the Majeed residence, said, "Areeb often came down to pick up a few medicines. Often he wanted me to recharge his cellphone, a Vodafone prepaid connection. The exchanges between us were routine. There was hardly anything noticeable in his character that could arouse interest." The apartment complex is home to upper middle-class Muslims, most of whom hail from Kalyan.
While Shaheem was a higher secondary dropout, the other three were students of engineering. Fahad studied mechanical engineering at Agnel Polytechnic, Vashi; Areeb was a final-year civil engineering student at the Anjuman-I-Islam's Kalsekar Technical Campus, Panvel; Aman studied electrical engineering at Shivajirao S. Jondhale Engineering College, Asangaon.
Intelligence sources told THE WEEK that their ordinariness could be a carefully cultivated cover to avoid attention. If it was a cover, it worked very well, because sleuths and the families smelt nothing. Sources said that Union Home Minister Rajnath Singh recently blew his top in a meeting of senior intelligence and security officials. The minister was worried about the limited intelligence on IS recruitment.
Dhiren Barot, a Vadodra-born UK citizen, was the only 'Indian' who had previously joined a transnational jihadi organisation. In the 1970s, Barot's parents moved to Kenya with him, and then to the UK. Barot converted to Islam in the UK. An Al Qaeda operative, Barot also fought the Indian Army in Kashmir.
And, Rajnath is not the only one concerned. Every country from which the IS recruited cadres is worried. Drawing attention to its recruitment strategy, Kerry said, "We need to disrupt and degrade its capabilities and counter its extremist message in the media."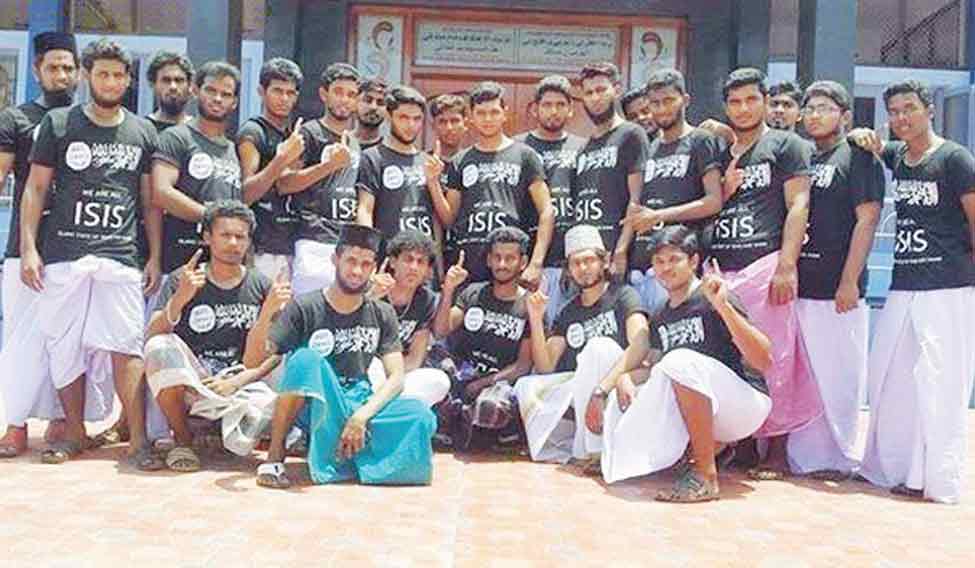 Security sources said that terrorist organisations often operated in the Deep Web or Darknet areas of the internet. These areas are not linked to Surface Web, the space in which normal search engines work. With youth being increasingly addicted to the Surface Web, terrorist organisations are finding it easier to recruit online. The bait would be in the Surface Web; when the recruit took the bait, he would be reeled in to the Deep Web. Probing the Deep Web needs both human intelligence and luck in large quantities. The old saying suits these probes perfectly: Searching a dark room for a black cat that is/is not there.
"The chat rooms [connected] these guys with fighting jihadis around the world. There is a high probability of getting infected when exposed to such exclusive content," said a senior security official. "They [Kalyan Four] were radicalised online, after they self-recruited themselves."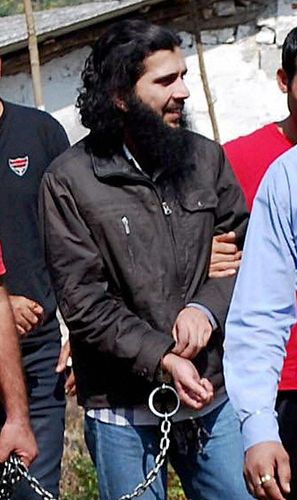 There were even reports that Areeb had had a virtual marriage with a Palestinian woman he had fallen in love with. But, security sources said the reports were not credible. "The marriage dates and other details are confusing. We do not want to attach any authenticity to the matter," said an officer probing the case.
The withdrawal from real-life challenges and migration to the security of online cocoons is being seen increasingly among youth in India. Interactions with their families threw up one common characteristic displayed by the Kalyan Four―they had become withdrawn from the real world. Iftekar Khan, the former councillor, said about Fahad, "He spoke less with every passing day. He lived an insulated life, almost. All the four boys seemed to have turned inward. We never sensed anything wrong. If we knew, we would have counselled them. No, they never talked about Palestine, or, for that matter, Jerusalem. They were local in every sense of the word."
The boys did talk to relatives about "the sufferings of fellow Muslims around the world", Khan frankly said. "But they never openly vouched for or spoke about jihad. Their ways and conduct came across as routine." Khan said that Fahad's running away was the worst thing that could have happened to his family. Fahad's father, Tanveer Shaikh, a Unani doctor, has hardly spoken to anyone since the news broke.
The "victimisation" compounded with withdrawal from the real world left the Kalyan Four with two avenues―religion and the internet. Family members said that Areeb had become more pious in the last two years. He almost had a separate religious identity, compared with the rest of his family. The Kalyan Four's lives seem to have been divided between college, salat (prayer sessions), Quran readings and visits to the local mosque. They also went for Tajwid classes, where they were taught the rules and pronunciation of Quran recitation.
The Kalyan Four did not care much for malls, movies and western clothing. A family friend who knew Fahad well said, "They had begun to distinguish between themselves and the taghut [non-pious Muslims]." Someone related to Areeb and Fahad said, "Nobody objected to their austere lifestyle. [We thought they were] becoming better Muslims."
But, is this sufficient preparation to set out to the Middle East, the families wonder. Kashif Tanki, Shaheem's father's cousin, said, "I wonder if the boys were aware of what they were getting into. They were never seen together. This is serious business and they were never exposed to the kind of conditioning that is necessary to undertake a journey of this nature."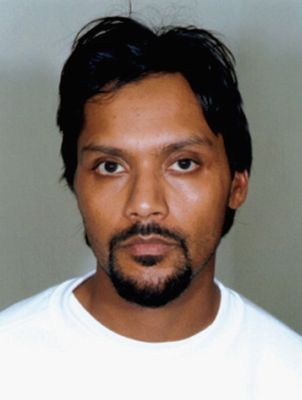 A local resident who knew Fahad and Areeb exclaimed, "What jihad? They were all so frail physically. It is not easy to become a front-line terrorist fighter overnight!" So, what duties could have been assigned to the Kalyan Four by their IS handlers? What a security official said could be close to the truth: "It is not clear if the boys were fighters or were being used as 'utility agents' by the IS leadership. For all we know they may be doing odd jobs under the supervision of the IS fighters."
Shaheem has apparently grown disenchanted with the IS. An intelligence officer said that the boy "felt that [it was a] false dream. He cried and called up home once telling his parents that he wanted to come out of it." The disenchantment, perhaps, could have been because he was assigned to do menial jobs for fighters.
After the boys were tracked to Iraq, Majeed had voluntarily approached the Maharashtra Anti-Terrorism Squad to assist it in the investigation. Sources said "he appeared willing to share with the security officials whatever he thought needed to be shared".
Officers of the ATS and the Intelligence Bureau are now scouting for those who could have contributed towards the radicalisation of the Kalyan Four. "At least half a dozen people are on our radar, those who might have helped these boys in some way or the other in getting radicalised. We are on the right track," said Himanshu Roy, additional director general of police and chief of the ATS. Roy declined to comment if these 'facilitators' were local mullahs or asatizahs (religious teachers).
The Kalyan Four became more significant for security agencies after Al Qaeda boss Ayman al-Zawahiri released a 55-minute-long video calling for jihad in India. The indigenous Indian Mujahideen and Pakistan-based Lashkar-e-Taiba had earlier expressed willingness to assist Al Qaeda in its agenda of global jihad. The IS has now hijacked the agenda. So, Al Qaeda might step up terror to prove that it is still in business.
The Ansar-ut Tawhid fi Bilad al-Hindi, an anti-India terrorist group based in the AfPak region, has also called for jihad in India. Its leader Maulana Rahman al-Hindi urged leaders of global jihad to take up the cause of Muslims in India. Indian sleuths fear that the Kalyan Four could trigger a "bandwagon effect"―romanticising the idea of jihad and attracting vulnerable Muslim youth to it.
The arrest of four Hyderabad boys from Kolkata underlines this possibility. The boys wanted to be part of the "armed struggle". But, their online activity had triggered red flags; so, all their virtual activities were being monitored. A top source in the Hyderabad Police told THE WEEK that the foursome were between 24 to 30 years of age. Three had engineering backgrounds. "They were being watched for close to two months. We never allowed them to get a sense that they were on our radar. We involved their parents and elders in their community right from the start." They were tailed whenever they left Hyderabad. They were nabbed in Kolkata, from where they intended to head to Bangladesh and on to Iraq.
Sleuths are also wary about radicalised youth coming back home. "We hope that one of these three guys does not come back and starts spreading venom. Also other vulnerable elements in society should be prevented from taking 'plunges' similarly," said a senior IB officer. "But we do not have information if anybody apart from the four, have joined the IS from Maharashtra."
Every state is on the watch, reportedly. For example, the Maharashtra ATS is watching Mumbra, Bhendi Bazaar and Dongri areas because youth there have been traditionally vulnerable to external radical influences. In Uttar Pradesh, Azamgarh is key, because the town produced the Indian Mujahideen founders. The UP Police have added Muzaffarnagar to the list, after the recent riots there. IM commander Dr Shahnawaz Alam is considered to be in charge of UP.
Most of the boys who join jihadi forces, security agencies said, start as regular criminals and find religion later. But, that is no ironbound rule, they clarify. It is never easy to quantify or identify the number of 'susceptible' individuals. If "mobilisation of Muslims for jihad" has been happening around the world for ages, why the worry now? The answer is simple, sleuths say: the IS has been most successful in reaching out to a broad section of Muslim youth across continents.
A retired Research and Analysis Wing officer said that serious differences of opinion had cropped up sometime back between IM master recruiter Abdul Subhan Qureshi and the Bhatkal brothers (Riyaz and Iqbal) on whether to lend IM cadre to transnational organisations.
Qureshi and Yasin Bhatkal, the IM founder member who is now under arrest, had concurred that the time was ripe for the IM to go global. The two thought that this would also help the IM break out of the clutches of their Pakistani masters, particularly the Inter-Services Intelligence Directorate. So, when the wind is fair, the IM might lend cadres to the IS for operations in India, security agencies believe.
A few months ago, this correspondent met a former operative who trained with and worked for the Lashkar-e-Taiba. "Just wait for the US drawdown in Afghanistan," he said. "The focus of subcontinental jihad is bound to be back on Kashmir. And then you just cannot be short on youth willing to join jihad. The Indian hinterland will not be spared―it will be rattled."