What would a family of 65 ultra high net worth individuals do when they together own a portfolio worth Rs 500- Rs 600 crore? Well, the most likely scenario is that they together hold a couple of hundred bank accounts, a few dozen demat accounts and investments that are strewn across a spectrum of visible and forgotten instruments. The small task of monitoring dividend payments itself can become a nightmare. On top of that, the family will have to keep an eye out for developments such as rights issues, buybacks and IPOs. Handling such a portfolio will be overwhelming even for a suave and discerning family. And, if the family members grind through the annual ritual of filing taxes diligently, they are still left with an insurmountable question: is their portfolio optimised? Are there leakages in the form of unknown losses? Have they over-invested in some venture? And, does the family even know how well their money is performing?
In the UHNI bracket, the complexity of a portfolio is quite independent of its size. Even a UHNI with a smaller portfolio—of, say, Rs 20 crore—can experience vast complexities. Often, a smaller portfolio might come bundled with more complexities. This UHNI might, for instance, have too many investment managers handling his money. And, knowing that he is on the precipice of phenomenal success, he might want to focus all his energies on his career. The last thing he would want to do at the end of a strenuous day is to come home to a pile of paperwork related to his personal finances.
A family office (FO) agency offers UHNIs a great way to simplify life and portfolio. First and foremost, the FO refuses to accept the smallest of perks from parties, including NBFCs (Non Banking Financial Services), other than the UHNI concerned. This eliminates the possibility of mixed loyalties. So, the FO has no ulterior motive while recommending a particular financial instrument.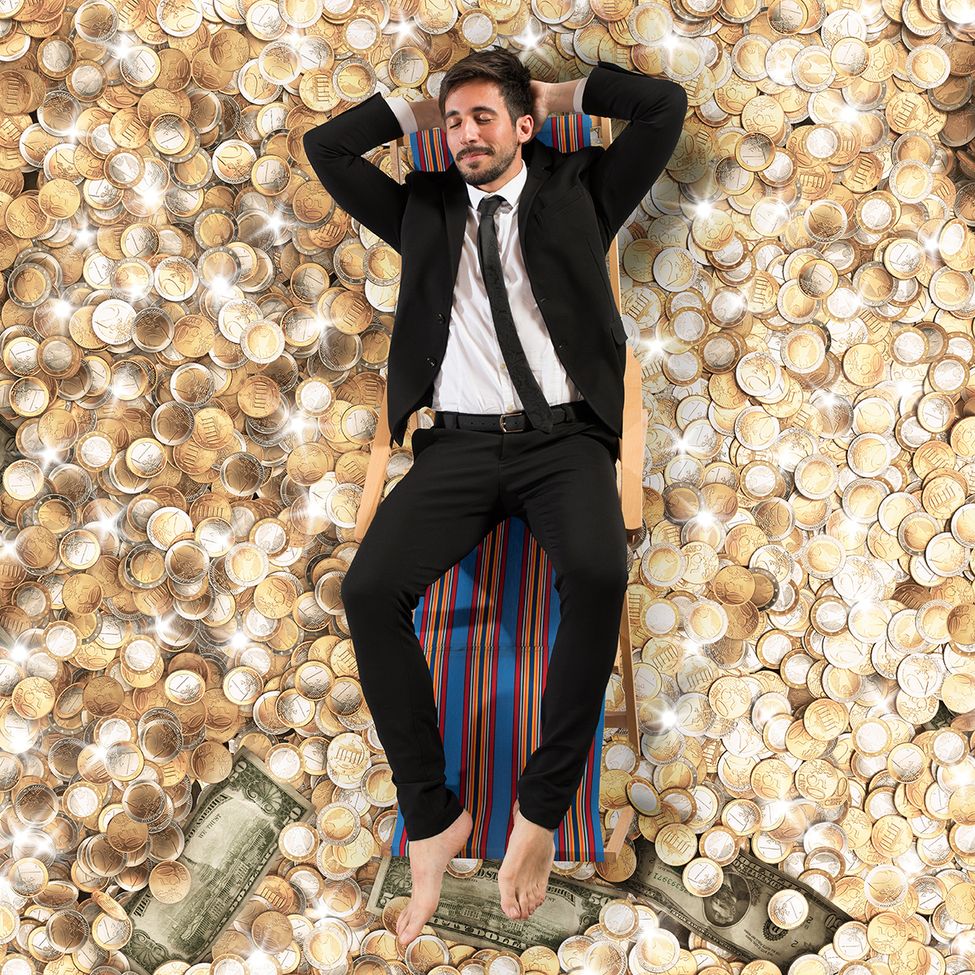 WITH THAT FUNDAMENTAL ISSUE TAKEN CARE OF, LET US ENUMERATE THE WAYS IN WHICH COMPLEXITY IS ELIMINATED:
* IT ALL BEGINS WITH CONSOLIDATION
The first thing an FO does is consolidate and streamline the portfolio using one or all of the following methods:
Minimise the number of bank/demat accounts that are used for investment purposes.
Identify and eliminate multiple exposures to a particular market risk.
Unearth and reactivate dormant investments.
Offload financial instruments that appear to offer great RoIs, but are in fact riddled with steep, hidden commissions.
Offload financial instruments that appear to be innovative and visionary, but are in fact unviable. At best, they are old wine served in new bottles. At worst, these instruments are deliberately mismanaged to serve the interests of the issuing NBFC.
Get rid of instruments that do not align with the moral values of the UHNI family. At every juncture, the FO will value the family's reputation higher than the RoI. That's why UHNIs who hire an FO do not make headlines for the wrong reasons.
At the end of this exercise, the UHNI will have a bird's eye view of his portfolio at his disposal at all times.
* SUCCESSION PLANNING BECOMES SMOOTH
A FO will encourage the UHNI to keep her eye on the next century, not the next quarter. This means that wealth and power must be smoothly transferred between generations. The key determinant here is the uniqueness of the family. Off-the-shelf solutions do not work. One wants to retain priceless emotional bonds without compromising the dignity and autonomy of any member of the family. FOs, therefore, offer the super-specialised service of succession planning. Discretion, empathy and expertise in structuring a family trust come into play here.
* NON-CONVENTIONAL ASSETS GET SUFFICIENT ATTENTION
The modern UHNI invests in all kinds of non-conventional assets, including antiquities, vintage cars, watches, jewellery, artwork, private islands, rare coins and antiquarian books. Sometimes, these investments fetch a fortune. More often, they prove to be impulsive buys. And they might be too niche to be valued by the market or other members of the family.
FOs willingly undertake the task of restoring, maintaining and monetising these assets. If they are important to the UHNI, they are important to the FO.
* REAL ESTATE SERVICES SAVE THE DAY
While real estate investments could offer a windfall, they are otherwise assets with overheads. Properties have to be documented, customised, maintained, tenanted and, sometimes, sold. FOs understand that these can be time-consuming, emotionally-charged chores and are willing to undertake them on behalf of the UHNI.
* ROUTINE, MUNDANE TASKS GET DONE
No UHNI should spend her precious time in routine tasks such as:
Collecting and calculating dividend payments.
Filing all taxes—a task that has become quite complex recently.
Taking care of annual maintenance contracts.
Having gold-standard and up-to-date paperwork for every investment instrument.
These are better left in the diligent hands of an FO.
* PHILANTHROPY GETS ATTENTION
There comes a tipping point where most UHNIs become as concerned about leveraging wealth for social causes as about creating wealth. While we are familiar with some illustrious examples—like Bill Gates, Azim Premji, Warren Buffett and Ratan Tata—any FO knows that crorepatis may also want to make a difference. That's why FOs offer to help UHNIs create and implement their philanthropic vision. This includes helping them partner with authentic, grassroots NGOs working on their chosen causes, monitoring the disbursement of funds and creating progress reports.
CONCLUSION
The family office exists in order to simplify life for the wealthy. FOs deliver clarity and transparency in the UHNI's wealth creation, wealth allocation and wealth disbursement systems. This frees the UHNI to pursue her goals with renewed vigour and sense of purpose.
Perhaps, the ultimate luxury in modern life is peace of mind. That is an FO's bottom line.
The author is principal founder and managing director, Entrust Family Office Investment Advisors.