India has long been a place where you have to be either very rich or very poor to be able to attract the attention of the government. You could be the salaried middle class, alternatively. But, if you were employed informally, earning a salary that varied from month to month, you could hope for little by way of services, especially financial services, from the government or the private sector.
That state of affairs might have started to change in the last few years, as evidenced by statements emerging from industry and, more significantly, a clutch of new ventures that seek to finance the 'missing middle' of the Indian population. At a recent industry event, Roopa Kudva, managing director at Omidyar Network India Advisors, said empirical studies have shown that people with daily incomes between $2 and $8 make a significant contribution to global GDP, and 0.5 per cent of that population lives in India.
That this population is underserved became obvious to Madhusudan Menon and his friend and former colleague Rajnish Dhall around 2007, when they gave up their investment banking jobs to look for "something more interesting". They noticed the dichotomy between the post-liberalisation phenomenon of increasing incomes and deteriorating standards of living and figured out why it existed. "There was a vicious cycle because builders were building houses for the top 3 per cent of the country's population, but the demand was in the remaining 97 per cent," says Menon. "Even if there was supply, there was no financing and because there was no financing, builders thought these small houses won't sell. There was this self-perpetuating belief that these people don't have money, they don't have access to financing, so there's no point in building for them."
At a conference the two attended the same year, a consulting firm made the point that it made business sense to build houses with an area of 200-300sqft. Dhall and Menon pointed out that even if such houses were to be built, there was nobody to finance them. A subsequent conversation with a Dell Foundation representative gave them the idea of launching their own housing finance company. Within a year, they put in funds of their own along with those from the foundation, which became an investor, built a team and obtained a lending licence from the National Housing Bank. The duo's Micro Housing Finance Corporation (MHFC) has disbursed more than 10,000 loans in about eight states over the past eight years, and counts the India Financial Inclusion Fund and Ronnie Screwvala among its investors. Their average customer has a monthly income between Rs 12,000 and Rs 18,000.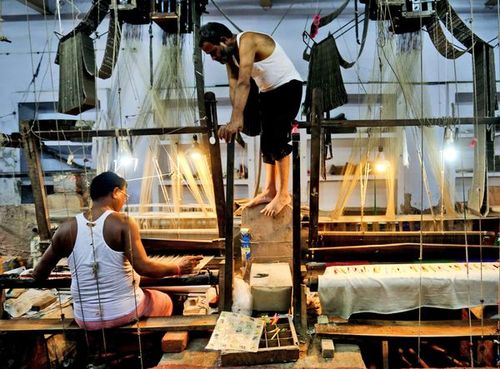 A similar opportunity presented itself to Jose Peter and Dheeraj Batra when they were working as consultants to a medical devices manufacturer's 'patient financing scheme'. "It gave us an opportunity to observe the struggles that patients and their families go through to access even basic health care, as they lack insurance and the ability to pay for such out-of-pocket expenses," says Peter. "During the pilot run, people with a family income between Rs 10,000 and Rs 20,000 demonstrated their willingness and ability to pay for such treatment in easy instalments." This finding was corroborated by reports stating that 30 million to 50 million people fall into poverty every year because of medical shocks faced by their families. With a view to stem this tide while running a profitable business, Peter and Batra set up Arogya Finance in 2013. The company offers medical loans to people with a cumulative household income between Rs 10,000 and Rs 20,000. They lend up to Rs 2 lakh, with the average loan amount being Rs 1.20 lakh for cardiac ailments and Rs 60,000 for others.
Other players are targeting a disadvantaged subset. In August last year, Mumbai-based Aspire Home Finance Corporation, whose core clientele comprises low- and middle-income (LMI) households, launched a product called Mahila Awas Loan from Aspire (MALA). So far, the programme has received 250 applications and has extended loans to 150 women. The average loan amount is Rs 6 lakh.
What differentiates these ventures from conventional banks and housing finance companies is their approach to the process of assessing their clients' eligibility for loans and then sanctioning the loan itself. Says Anil Sachidanand, managing director and chief executive officer at Aspire, "The business processes at Aspire are defined keeping the target LMI customer in mind. These customers, despite some of the sincerest efforts by banks and financial institutions, have remained underserved due to the challenges faced in gauging their income and repayment potential. The genesis of Aspire lies in addressing this anomaly." All these companies rely on a mix of conversations with prospective clients and technology support. For instance, while assessing the repayment capacity of a vegetable vendor, MHFC holds recorded conversations with him, takes photographs of his living quarters and family, and speaks to another vendor in the vicinity to get a sense of their monthly income. GPS coordinates become a proxy for address proof. A single form serves as application and sanction.
The client from an LMI background has to be put at ease and the companies have found ways to achieve that. Says Sachidanand, "MALA being an all-woman home loan division, the appraisers in question, too, are women, which makes the woman customer more comfortable and open in providing the necessary inputs for appraisal." Arogya's Peter says, "The fact that we are offering them money, rather than asking them to pay us money, made the job easy. Further, we offered to meet them and counsel them on the process, rather than expecting them to come to us."
Bad loans seem to be rare occurrences. Arogya has a cumulative collection ratio of more than 96 per cent, with a majority of the remaining 4 per cent being cases of delay. Aspire has had no bad loans in the MALA portfolio. MHFC's Menon describes his clients as "high-quality" and says that the few cases of non-payment have involved borrowers working with the company and eventually finding a buyer for the property. Pre-payment levels are also very high, he says.
A challenge for such companies is reach. They have got around this in different ways. While MHFC deputes loan officers at suitable housing projects, Arogya has tied up with hospitals that are most likely to be visited by their target clientele. Aspire has associated with woman-centric organisations in Mumbai, which helps supplement outreach through market sources and builders.