Bid farewell to 2021 and ring in the New Year (not to forget Christmas!) with these treasure troves in the capital city.
Dining
Smokehouse Deli's resident feline Salem sits snug and stately on a wooden rack, next to pots and plants, surveying the chatter and chomp of evening diners in all her haughtiness. The black stone cat has reason to be pleased. It was in 2011 that Impresario Handmade Restaurants launched Smokehouse Deli in Vasant Kunj, the first ever outlet of the restaurant chain which would go on to set the template for European cafe-style dining in the country. Now, after 8 more outlets across Delhi, Mumbai and Bengaluru, it's almost back to terra firma for the popular Vasant Kunj outpost which reopened in a more vibrant, cheerful, expansive avatar last month. With an enlarged patio, sleeker art splashes, and large, brilliantly lit glass panels, the makeover embraces the space design of a large-sized terrarium with great liveliness.
There's much to look forward to for Delhi denizens. Their 2.0 menu, full of wholesome, handcrafted goodness, has a thick journal-like appearance with charming pencil sketches and culinary trivia. Standing tall within the outlet, the Goodness-to-Go station offers fresh and healthy meals on-the -go. Smokehouse Deli Charcuterie, a brand new addition, will extend lazy brunches to a happy sundowner. "The DNA of the brand still remains the same. But we are doing more with local ingredients by reducing miles. We are trying a lot of things ourselves. For instance, the mizuna leaves in the salad are now grown here in Delhi. The pizza flour is coming out of Indore and is good enough for our hand-rolled Neapolitan pizza," says Shamsul Wahid, group executive chef at Impresario Handmade Restaurants. This holiday season, step into Smokehouse Deli's amber halo for a cosy, consoling meal of mushroom bolognese with a round of Bellinis. Add to it a heartwarmingly whipped Truffled ricotta with sourdough toast, and you end 2021 on a truly soul-fulfilling note. Lobster and lamb shanks went live on the menu on December 17.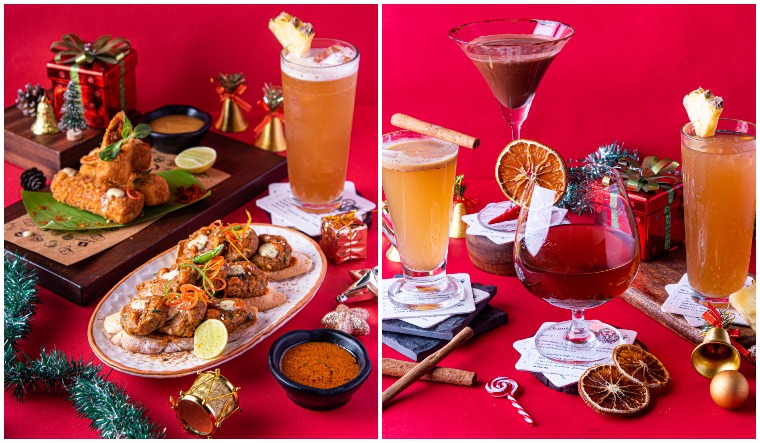 The Great Indian Christmas spread at Monkey Bar outlets across the country pays thoughtful homage to regional specialties. With an innovative food and cocktail menu, patrons can look forward to festive culinary renditions from Indian communities with a distinct yuletide heritage, from Anglo Indians to Syrian Christians. There's Mangalorean Chicken Indad with Sannas - sweet and sour Chicken curry served with the fluffy rice cakes, a staple Christmas dish in Mangalore and Goa usually paired with a pork dish. Hearty roast duck mappas from the Malabar region are served with coconut curry and masala appams. Add to it crunchy pan rolls stuffed with bottle masala shrimp chilli fry and Monkey's own take on Erachi Pidi - rice dumplings dunked in meat gravy. Cocktails include Mumbai's East Indian community's celebratory drink Khimad which is often described as a combination of a zingy fruit punch and hot toddy, apart from a refreshing twist on Goa's Xmas dessert Pinag made with rice, coconut and jaggery. The menu is live till January 6.
Home décor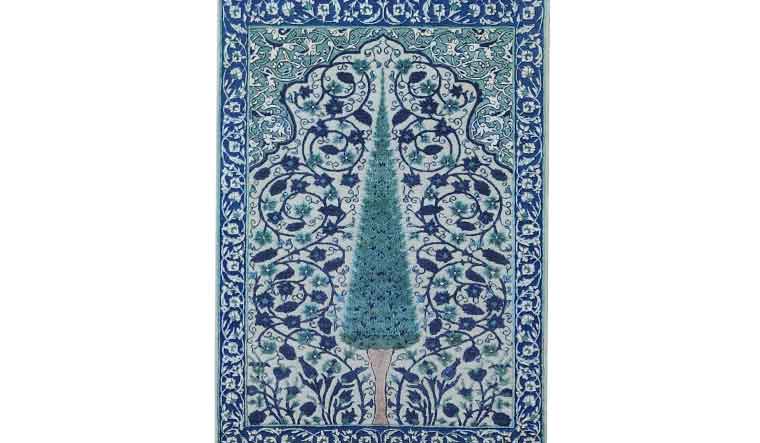 Carpet Kingdom, one of the oldest manufacturers of carpets in India with a legacy of 125 years, is leading the way to expand the possibilities of what carpets can achieve. Run by fifth-generation entrepreneurs, their R&D team stays on the pulse with some of the most exquisite hand-knotted rugs, upcycling the finest of benarasi sarees or even a pet bottle yarn to design contemporary linen rugs. The brand has a R&D team to rigorously ideate on colours, designs and bring back long-lost techniques of weaving Kashmiri carpets. From walls of an elevator to cushions for mouse pads to the upholstery of your chairs, shoes and handbags, they have an intricate carpet solution for every exposed surface. They count brands like Tatas, WeWork as their clients apart from regularly working with celebrities. Recently, Carpet Kingdom created a dark and broody concrete cityscape for a law firm in black and white as a wall carpet. Our pick of the season is a pure wool Christmas-specific carpet in a lovely shade of turquoise which recalls snow at its comforting best.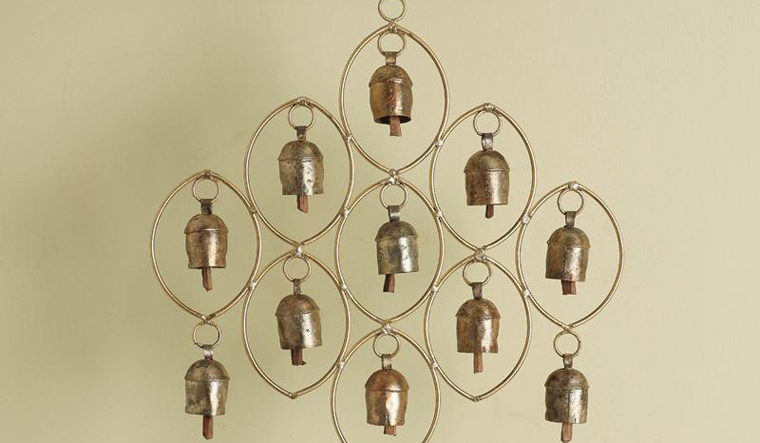 Gwalior-based iTokri is one of the most loved e-commerce sites for patrons enthusiastic about Indian handicraft and handloom products.
The online store for fabrics, jewellery, paintings, and other artworks is India's only crafts and loom retailer with a hundred per cent inventory of handmade artisanal products ranging from Punjab's phulkari dupattas and Gujarat's bandhani sarees to Andhra's ikkat handloom fabrics, and Odisha's pattachitra paintings. A completely women-based organisation, the iTorki team onboarded close to 200 news artisans and ensured that they kept getting orders through the pandemic. If you are looking for Christmas bells and baubles, you might want to look no further than the Kutch copper-coated jhoomar bells from a wide range of festive products on sale including hand-knitted macrame wall hangings, lanterns, bedspreads and handmade scented candles.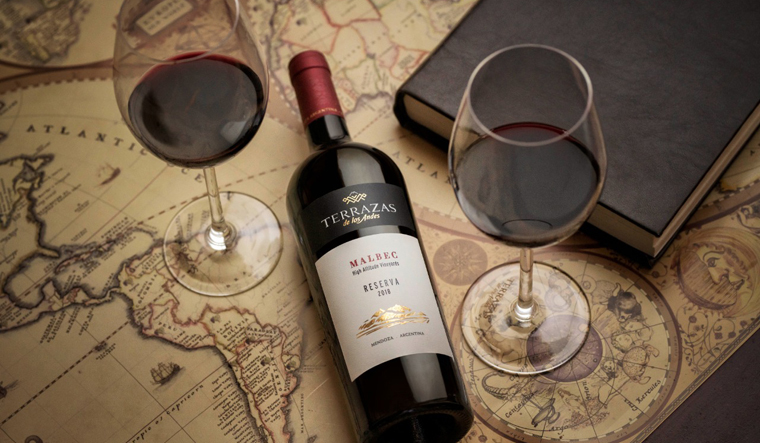 Drinks
We would not recommend a fine bottle of vino to undergo evaporation for your mulled wine fix. Savour it like special occasion whiskey and Moet Hennessy India's Terrazas – Reserva Malbec fits the bill just fine. So many more exciting food pairings can be explored for Christmas, with Terrazas Reserva Malbec which is fruity, nicely layered and fresh, balanced and elegant from the beginning to end. It is ideal to pair with red and game meat, especially grilled. Also pairs beautifully with mature cheeses and red-sauce pasta. Perfect for a dinner and sundowner.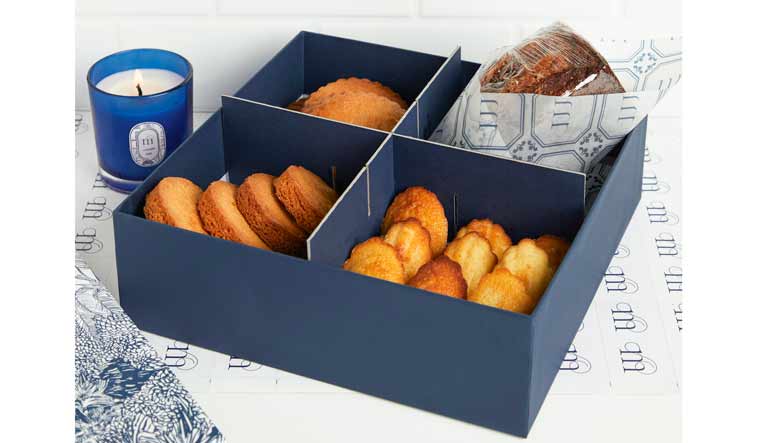 Dessert
Perhaps there are more interesting ways to ring in Christmas than the good ol' plum cake and gingerbread cookies? There are enough French patisseries in town and it is hard to stand out. Cafe Monique teleports patrons to the sassy 90s with its authentic vintage recipe heirlooms from France. Cafe Monique Patisserie, situated in Amaara Farms in New Delhi, was founded by Shivan Gupta with the support of a French chef, Maxime Montay, after he crossed paths with a French family that ran traditional patisseries in the Côte d'Azur belt of the famed French Riviera. Today, Cafe Monique offers a specially-curated menu of desserts which includes Le Paris-Brest (a traditional choux pastry filled with delectable almond and hazelnut praline), La Tarte Tropézienne (a brioche packed with light vanilla cream and poached pears), and Le Saint Honoré (an effervescent pastry made using the most meticulous techniques in French patisserie). The patisserie's Chantilly cream, vanilla cream and caramel glazed choux, are some more tantalising options. The brand is currently following a virtual delivery business model; which enables the users to directly order from the extensive portfolio of delicacies from the brand's website.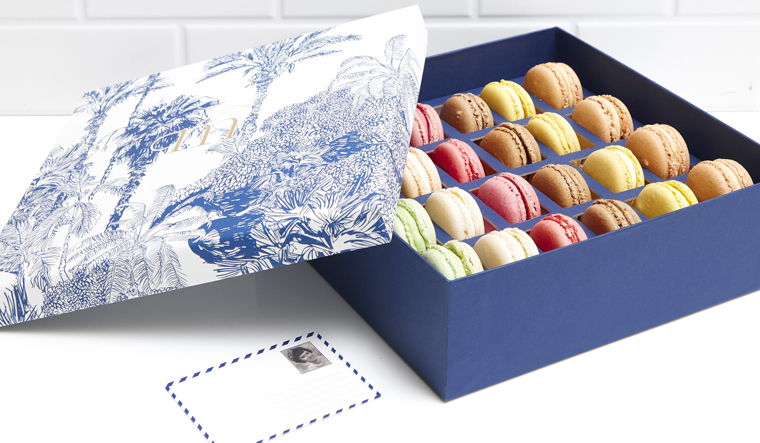 If you are intrepid enough to give icepops a chance this winter, don't miss Skippi. These ice popsicles feed on schooltime nostalgia to bring back the long, cylindrical multi-hued "golas" as a formal brand - and an alternative to traditional ice cream. Started by a Hyderabad-based couple, it was meant to kick off as a summer refresher in March 2020 when the lockdown hit and disrupted all the best laid plans. The company formally launched the product only later this year. Skippi ice pops come in six flavours.