This week, Odisha took great umbrage at being left out from the list of 17 iconic tourist places to be developed into "world-class destinations" in the Union budget speech. BJD Lok Sabha leader Pinaki Misra registered his protest by pointing out how Puri does not figure in the plan as the "spiritual capital of the country" as promised in an earlier manifesto. "There is definite justification for (inclusion of) Konark Temple," Misra said on 10 July.
However, Akshita M. Bhanj Deo, one of the directors of her 200-year-old ancestral property in Mayurbhanj district called Belgadia Palace, is tired of the "golden quadrilateral of Odisha". She says the tourist mindscape, when it comes to Odisha, is dominated by four names situated in the coastal belt of the state—Puri, Bhubaneswar, Cuttack and Konark. "But we still need a lot of public-private partnership outside of the coastal areas. Mayurbhanj (a landlocked district in the northern Odisha) has a temple much older than Konark. The rath yatra here is the second biggest in the world after Puri. Subhadra's chariot is pulled by thousands of women—a spiritual event led entirely by women. Where in India do you have that? We need national media attention" says Akshita.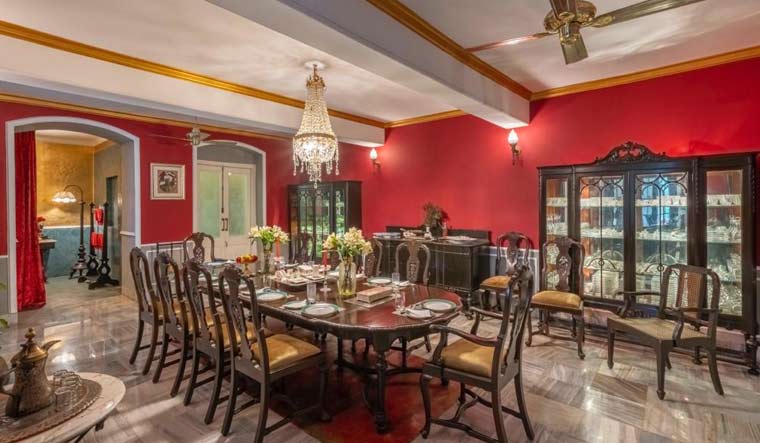 Having honed her skills in communication, brand management and entrepreneurship over the years after studying and working in India, Singapore and US, Akshita is back to where she belongs, and is ready to offer the world a slice of her unique cultural heritage. While one is amply exposed to the grandeur and opulence of marble palaces-turned-luxury hotels in Rajasthan, Madhya Pradesh or Hyderabad, hardly do we hear travellers partaking in royalty in remote, offbeat places. Less so in areas which might be the considered one of the most backward districts. But Akshita knows there is a discerning set which appreciates sustainable tourism with social impact at its core in a tribal dominated region.
The 200-year-old double-storied mansion that is Belgadia Palace—perched on top of a hill and belonging to the erstwhile royal family of Mayurbhanj—has now been restored to its former glory and wants to engage visitors in "purposeful travel". This palatial homestay—wedged between the vast ruins of Baripada and Simlipal reserve forest, part of the UNESCO World Network of Biosphere Reserves—involves living with present-day royals, learning age-old artforms like Dhokra, black-stone carving and Chhau apart from devouring an array of local cuisine like muri-mangsho (puffed rice with mutton) in embossed cutlery.
The present-day occupants of the palace include the maharaja, the queen mother and queen of Mayurbhanj who belong to the royal families of Nepal and Jaisalmer, respectively. Each of them bring their own aesthetic to the interiors which include 10 rooms designed to highlight the numerous personalities who lived in or visited the palace. Built in 1804, the exteriors had set out to replicate Buckingham Palace. Having travelled the world with myriad experiences of backpacking, Airbnb, CouchSurfing and adventure tourism, Akshita and older sister Mrinalika would now like to open up their ancestral house in their own way reflecting a more fluid, fuss-free approach to heritage tourism. Mrinalika and Akshita are the second and third daughters of Praveen Chandra Bhanjdeo, who is the 47th ruler of the Bhanja dynasty, which was formed in the erstwhile princely state of Mayurbhanj, now part of Odisha. Their grandmother is Bharati Rajya Lakshmi Devi, daughter of king Tribhuvan of Nepal, while their mother is Rashmi Rajyalaxmi Bhanj Deo hailing from the royal family of Jaisalmer.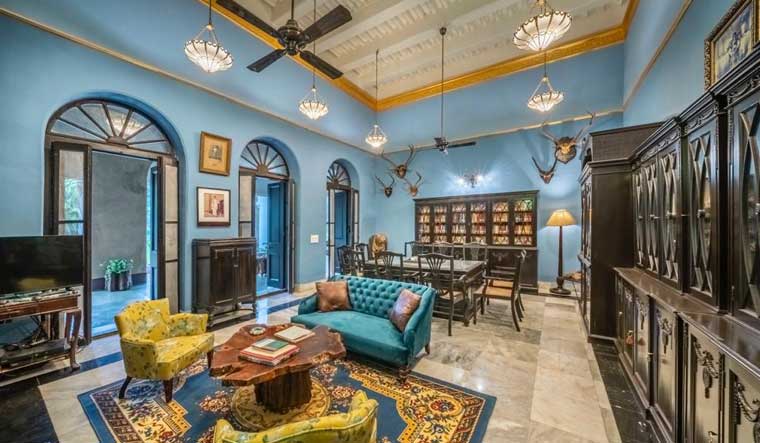 "We are custodians of a legacy. Here you get to experience a bygone era with the descendants of a dynasty which is much more substantive than what a five-star luxury hotel with fancy restaurants," says Akshita, whose mother also runs an artist's residency in the palace. "If the government works with royal families to preserve heritage, it wouldn't be such white elephants. States need to collaborate with royal families scattered in remote locations to promote tourism. This is the only sustainable method for development. Erstwhile royal families are going through distress sales. And the kind of experiential homestays we can provide is unmatched," says Akshita.