What if a mentor gives you something more than the usual pedantic facts? What if he inspires you to learn, making himself progressively unnecessary? And what if he never explains or instructs, but simply nudges you in his own little way? Sachin Tendulkar is doing all this and more - steering young minds, inspiring them to evolve. He knows that the one who dares to teach, never ceases to learn, and the one who teaches, learns twice.
Sachin's mentoring is all about enabling
"Did Vettori bowl his arm ball to you? The one which he bowls with the upright seam and swings in to the right-hander?" inquired Sachin on my first team meeting during the India-New Zealand series in 2003. They don't call him God for nothing–you are both intimidated by his presence and also waiting to hear the gospel.
I, a debutant sitting before the Man and answering his questions, was quite obviously a bundle of nerves. I had already played a couple of warm-up matches against the Kiwis, but what bewildered me the most was to see the legend talk about Daniel Vettori's tricky delivery, apparently dangerous enough even for him. Little did I realise then that he was doing this only to calm my nerves, for I needed assurance that I belonged to this arena. He quietly told me to watch out for that arm ball, because Vettori may have avoided it on purpose in the warm-up games.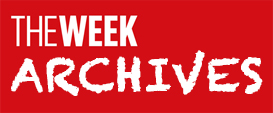 Sachin continues to learn, even after knowing it all
The following evening, I made a phone call to his room. I was not going to miss an opportunity to have a word with Sachin. As they say, a single conversation with a wise man is better than ten years of study. Sachin was kind enough to allow me to come in, and he talked to me for nearly an hour. He is an institution and you learn something every minute you spend with him. He told me how he had played the knock against Pakistan in the 2003 World Cup over and over in his mind, long before he played it on field. In fact, he did not sleep well for 15 nights leading to that match.
This was my initiation into the power of visualisation, a key tool in the run-up to a big match. It was also my first real understanding of the pressure cooker situation in the international arena, and what it could do to you. It wasn't only about being supremely talented and hitting the ball well. If God himself was preparing so meticulously, we, the mortals, needed to go a long way.
Sachin prescribes simplification, shuns simplism.
The two-Test series against the Kiwis passed by in a flash. But I didn't forget to ask Paji what to expect in Australia, our next assignment, and how to plan well for it. He assured me that I didn't need to do anything extra to succeed; self-belief was enough. Whatever got me till this level would hold me in good stead, provided I persisted. This is exactly what he told Cheteshwar Pujara in his second innings of the second Test match against Australia. That is precisely what separates Sachin from other mentors–while he reveals simplicity, others explain complexity. I, too, was advised to play with a lighter bat, work on my horizontal bat shots and the like. Little do we realise that the change that happens overnight is for the bad, because getting things right takes a lot longer than that.
Sachin's competitive streak is his incentive to progress.
Whether it's the sprint to get to the ball before Bhajji on the third morning of the Test match at Motera or a run-a-three competition with the young players in the team, Sachin is highly competitive in whatever he does. His love for the game and passion are quite visible. Despite playing the game at the highest level for a long time and carrying the hopes of a billion people, he has not forgotten the reason for being in this sport–the joy of playing cricket. He slips into his meditative trance quite seamlessly, the moment he walks on to the field to bat. For Sachin, batting is like praying to God–a lesson in devotion to even the most enlightened beings.
What Sachin is, is more important than what he teaches.
What intrigues me most about Sachin is that he inspires and teaches you even without having a conversation with you, provided you're devotedly observing. It's hard to not be stimulated by his absolute and complete respect to time, discipline and work ethics. For instance, no matter how early you board the team bus, you would always find him sitting on the first seat listening to his favourite music, while many others would make a last-minute dash with the muffin from the breakfast in their hands. And it's almost guaranteed that he would beat you to be the first on the ground. But you would hardly see him hurrying. There is a sense of calm around him and it reflects in his game, too. His body is always in the right position to play a shot before the ball arrives. Your actions become your habit and your habits become your character, don't they?
Teaching is his way to self discovery.
How can I not mention the numerous net sessions in which he taught me the importance of not letting the guard down? He would ask me if his back-lift was coming down straight, and if the feet were moving okay. Though I was only a novice and could offer very little feedback, he would willingly take whatever I had to offer. This is indeed the secret of his never-ending reign at the top. We have seen so many players, some very good, paying dearly for succumbing to the vices that come with recognition. You could be aware of the demons lurking in the background, only if you are modest enough to accept your mistakes.
Titles don't honour Sachin, he honours them.
He has been a pillar of support for me. I still look up to him for advice and guidance which he has always been kind enough to provide. I cannot guarantee a reply to my text message from my younger Delhi team-mates who are currently representing India, but I can bet my last dollar that Sachin will reply. Not that the younger lot is arrogant. But they still have a long way to go and learn that it's not only wickets and runs which make a player great. It's equally important, if not more, to be a good human being–which Sachin indeed is. Humility is perhaps the most important lesson he teaches a youngster.
A former opening batsman in Tests, Chopra is also a well-known cricket writer.