Given his suave good looks, it is easy to explain his popularity with the audience. But, Kapoor had a lot more going for him than merely optics.
Janoo Meri Jaan, the romantic number from Shaan with Shashi Kapoor and Amitabh Bachchan courting Bindiya Goswami and Parveen Babi, respectively, in a double-decker BEST bus was my childhood anthem of sorts. As a child, its lighthearted playfulness delighted me unlike the intense romantic numbers popular at that time. But there was another reason for its enduring appeal back then—'Shashi Uncle' with the most mischievous and kind smile that I had ever seen.
As the years passed my favourite heroes kept changing, but, Shashi Kapoor continued to be on the list all the while. The draw of his carefree, happy persona proved to be rather long lasting. I hoped that I would meet him someday. It was much later, when I moved to Mumbai as a young journalist, that I got the opportunity to meet him in person. By then, of course, I had also watched him in films like Kalyug, New Delhi Times, Muhafiz and Heat and Dust, and learnt that there was a lot more to him than just his pleasant looks.
I remember being very excited and taking some trouble over sprucing up my appearance—a rare occurrence those days as a rough-edged rookie reporter. But, evidently, I was not the only one trying to make an impression. Practically all the women in the newspaper office I worked in had at some point nursed a crush on the actor. Eventually, I landed up at his residence in south Mumbai with handwritten notes, flowers, a book of poetry among other things, and had the good fortune of spending a few hours with him talking about the good old days. I discovered that my childhood dreams were true—regardless of the weight he had piled on (he admitted dejectedly that after his wife Jennifer passed away he had let go of himself) he could have easily charmed the fish out of the water!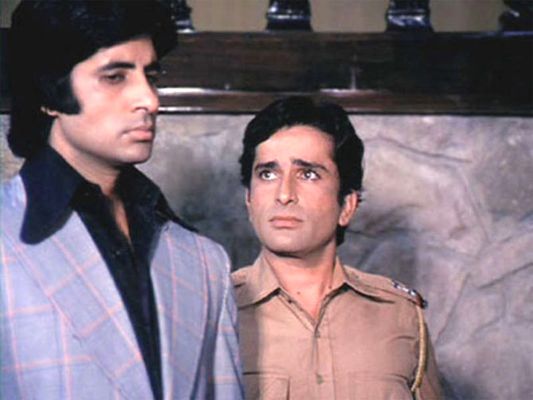 After insisting that I drink some nariyal pani before starting the interview, he was all merriment and charisma, the trademark twinkle lighting up his eyes when answering, often with a chuckle. Film stars can be self-effacing or aggrandising. He fell in the former category. When I asked him about being one of the rare actors, who at the peak of popularity had worked with a batch of new actresses, he laughed and impishly replied that it was hardly difficult as newcomers (Rakhee, Sharmila Tagore to name a few) in his time were all very good-looking! The real reason, of course, followed—Nanda, a very established actress, had agreed to work with him when he was a newcomer. He was ever grateful and was just passing on the favour.
Given his suave good looks, it is easy to explain his popularity with the audience. But, Kapoor had a lot more going for him than merely optics. Director Subhash Ghai, who worked with him in Gautam Govinda and Krodhi, says, "I learnt a lot from him like work ethics, discipline, time planning and compassion. He was humble to the lowest rank person. But, his love for good cinema and theatre development in India was something to be admired. Shashi Kapoor, the handsome gentleman with a beautiful mind, and an inspiring film institution by himself."
Ghai's summation is spot-on. Kapoor, a leading man of the 60s and 70s, made an indelible mark in the films of those times, despite the reign of two of India's biggest superstars—Rajesh Khanna and Amitabh Bachchan. This certainly had a lot to do with his passion for the craft of acting and film-making. Having trained himself through the rigours of theatre—he had a stint in theatre, both with his father Prithviraj Kapoor and father-in-law Geoffrey Kendal—he developed a versatility rare for that decade. From the popular entertainers to arthouse films, and then international projects, Kapoor straddled each with equal élan.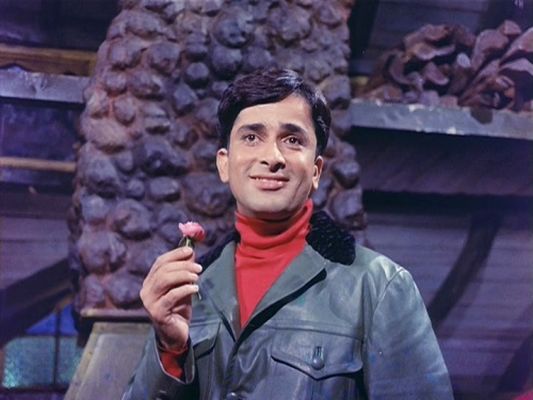 Thus, Kapoor's filmography is eclectic, impressive and unparalleled, with international films ranging from Shakespeare Wallah and Bombay Talkie (James Ivory), Siddhartha (Conrad Rooks), Pretty Polly (Guy Green), to a little-known gem called Side Streets (Tony Gerber), and of course, Hindi blockbusters like Deewaar, Namak Halal, Chor Machaye Shor, Trishul, Sharmilee and Kabhie Kabhie among others. What the romancing superstar Rajesh Khanna could not manage in the era of the 'angry young man', Kapoor did with ease and elegance comfortably slipping into an effective on-screen pairing with Amitabh Bachchan in mainstream cinema.
However, given his penchant for deep, gentle stories, he continued acting and producing different kinds of cinema. His flair for the experimental was evident in some of the movies that he produced—36 Chowringhee Lane, Vijeta, Kalyug, Utsav and then Ajooba, a fantasy film using spectacular foreign-sourced special-effects long before VFX arrived on Indian shores.
Shashi Kapoor truly marched to his own beat. Being the youngest of the Kapoor stalwarts—including brothers Raj Kapoor and Shammi Kapoor, he created a very unique legacy of his own: a combination of theatre, international films and Hindi arthouse films. Kapoor and wife Jennifer gave Mumbai Prithvi Theatres—named after his father Prithviraj Kapoor who founded it—a permanent home in Juhu. And yet, Kapoor rarely spoke of his accomplishments as extraordinary. He famously likened himself to the humble aloo which can complement any vegetable in an Indian curry—alluding to his multi-starrer films with other actors.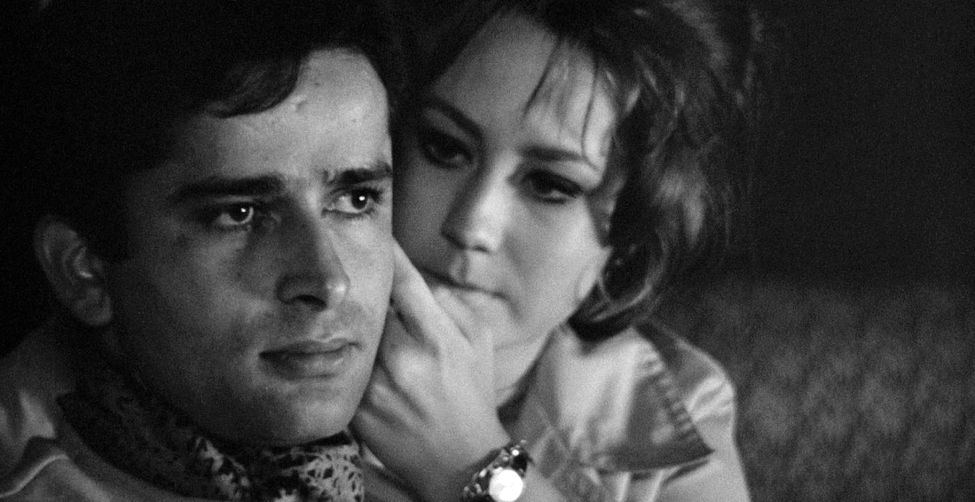 Regardless of his physicality or the roles he essayed—the unsure young husband in The Householder, the righteous Ravi in Deewaar, or the over-weight, decadent poet in Muhafiz, his was an appeal that spanned generations. One could say that some of Kapoor's films were ahead of their times and he was very brave to have made them when he did. Fortunately, the rich legacy he has left behind is timeless. It will ensure that his memory will stay with us for a long time.
Priyanka Sinha Jha is a senior journalist, editor, author, and digital-media specialist.