Anurag Kashyap curls his index fingers and thumbs around his eyes, making imaginary binoculars. "Do you remember Pran doing this in Majboor?" He asks in the middle of an interview about his latest psychological thriller, Raman Raghav 2.0, which is inspired by the story of a Mumbai-based serial killer of the 1960s. Kashyap is one of the few Indian filmmakers to have extensively explored film noir. Interestingly, the poster of the upcoming thriller borrows from Pran's pose in Majboor, a film directed by Ravi Tandon in the early 1970s. Besides filmmaker Sriram Raghavan's docu-fiction on the serial killer in 1991, Majboor has been one of Kashyap's biggest influences among Hindi crime films.
The filmmaker, who confesses to being fascinated by deranged characters, says Majboor was the first crime film he watched. "Then I saw Teesri Manzil, Johny Mera Naam and Jewel Thief [all by Vijay Anand]," he says. "Then, it was B.R. Chopra's Kanoon, followed by Kismat. When I watched the latter, I was so fascinated that I kept reading about it. Then I saw a lot of Guru Dutt films like CID and Jaal and these influenced Bombay Velvet."

A slew of European and Korean films have also influenced Kashyap. Crime thriller, as a genre, is under-explored in India and most influences come from world cinema. Says Kashyap: "My most massive influence was from the time I saw Peeping Tom [Michael Powell]. I kept reading about it and realised that the film single-handedly finished the career of the filmmaker. My first serial killer film was M [a 1931 film, directed by Fritz Lang]; a silent movie in which they played with shadows and lights."
Apparently, Powell's 1960 film shocked people so much that they threw the prints in a gutter. "It finished his career. The director was rediscovered years later. He was found in Australia, drinking," says Kashyap. "A genre film is a great way to make political comments. You can camouflage it into a suspense story and comment on society and the world. It's also cinematic. Crime drama lends itself cinematically so much better."
However, gritty and dark have not been preferred terms among Indian filmmakers. Navdeep Singh, who directed the 2007 noir film Manorama Six Feet Under, attributes the lack of genre films in the past to audience taste and the little business these films did. "My film did not do too well at the box office," he says. However, it had critics raving. In the two decades before Manorama..., genre films were few and far between. The notable ones include Bandit Queen (1994), Satya (1998), Black Friday (2004) and Sarkar (2005).
"By and large, we haven't had a tradition of genre films in India. It's the masala film that takes care of everything. Whether it's noir, horror or crime, there have been only a few," says Singh. He says there is a slow yet steady resurgence, at least in the past decade. "And, it's more the audience who are bringing this change," he says.
Kashyap, however, says the reason filmmakers don't try their hands at genre films is that they don't love it to that extent. "I am passionate about crime films," he says. "When I am writing the characters, I get into their minds. I don't say that I don't like watching art-house cinema, but I am passionate about genre films. I love to watch it alone without looking left or right."
Crime, says Kashyap, is the most fascinating genre to explore. "It's never-ending," he says. "There's so much you can do—you use motifs, you use darkness, you use shadows, you can do lighting in different ways and that leads to cinematic extravaganza. I don't understand why people want to make romantic films that have no juice left. It's dry now. But I guess people do it more because of business reasons or maybe because it comes easy to them. This comes easy to me."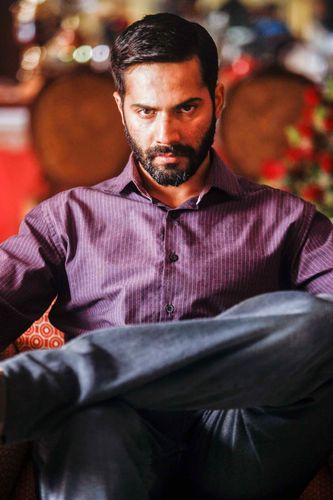 Agreeing with Kashyap, Singh says that, even if only a few filmmakers constantly keep making films of a particular type, that genre will always be around and do good business. "And with audience acceptance, it just becomes easier to do that," he says. "It keeps the producers at ease when it comes to spending money."
Kashyap says Raghavan's Badlapur, Ek Hasina Thi and Johnny Gaddaar "are some of the better film noir that we have seen in India". Said Raghavan in a recent interview: "When Bandit Queen and Satya were loved by the public as well as me, I realised this is a path I can follow."
He was equally inspired by the films of Vijay Anand and Guru Dutt which, beside gritty plot lines, had amazing music. It's no surprise then that, no matter how dark the film is, the music stands out, be it the song 'Jee Karda' in Badlapur or 'O Womaniya' in Gangs Of Wasseypur.
The song 'Qatl-e-Aam' from Raman Raghav 2.0 has already created a buzz. Kashyap says music is one of the most important ingredients in his films. But, unlike the west, where there has been a set flavour to the music in film noir (mostly influenced by jazz or orchestral beats), in India, it has been eclectic. Ram Sampath, who has composed the music for Raman Raghav 2.0, says there is a vast ocean of scores for film noir. He says he is a fan of the scores of Vishal Bhardwaj's Maqbool and Haider. "I think they are very cohesive and work wonders in the film," he says. "I'm also in awe of Ilaiyaraaja's scores for director Bala's films. His score for Naan Kadavul, in particular, is an education."
For their latest venture, Sampath and Kashyap started off on an electronic note to make the film's pace kinetic. "But, as we worked on the film, we started veering towards Hindustani classical forms like Dhrupad. So, the score itself is quite varied," he says. "There are some elements where we tip our hats to the history of the genre, like in the song 'Behooda'. But, for most of the score, we have gone our own way and followed the arcs of our characters and the society they are rooted in."
Music aside, Kashyap says casting is extremely important. "You get the casting right, you get everything else right," he says. But, it is more important to be a step ahead of the audience. "For many filmmakers, their idea of crime is also very filmy," he says. "The audience has a tendency to think, to guess and, when you are making a dark and gritty thriller, you have to outdo the guesses of the audience."