Indian women have moved way beyond the shackles of being conservative and are embracing the trends with flair.
A pair of high-waist pants and a long coat. That's what Rishika Arora wears at the court every day. As a lawyer, she finds comfort and style in the outfits of 1980s, as her job requires her to travel frequently from office to court and meet clients. However, it's not just her professional look that draws an inspiration from the trends of 1980s. On casual days, she is no different, yet goes experimental. She explores her feminine side with polka-dot dresses, flared jeans, crop tops and pearls that take her back to that era.
Said Rishika, "I love wearing high-waist denims, pearls and the ruffled shirts. These are very comfortable and make me explore my feminine side. Even though I am a 90s baby, I feel 1980s was the most evergreen time for the fashion industry. The era gave us off-shoulder dresses and beaded and chunky bracelets. They also take me back to Madonna's chic look. I love pearls as an accessory and often look up to Princess Diana's elegant style. Be it a casual occasion or a formal meeting, statement pearl pieces are the epitome of femininity."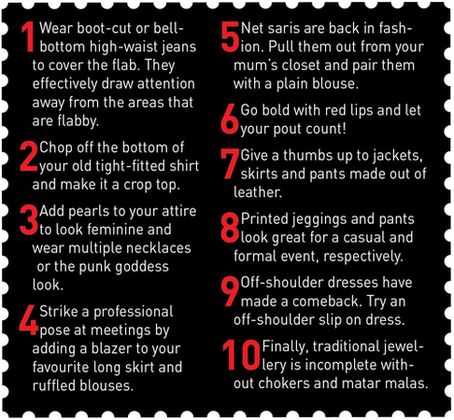 1980s was a versatile decade. It gave women the freedom to look beyond the traditional plain saris and suits. It was a time when fashion was undergoing an experimentation and new styles were emerging. The west was progressive and moved beyond the shy Indians. High-waist jeans, bell-bottom pants, biker jackets (think Top Gun), long chains, crop tops, pearl neckpieces and hip styles added a silver lining to the rather boring attire. Back home in India, long kurtas, polka prints, shimmered gowns (thanks to Zeenat Amaan), oversized sunglasses, matar malas and ruffles were the show stealers. Thirty years later, nothing has really changed. These funky, hip styles have found their way to the closets and, this time, Indian women have moved way beyond the shackles of being conservative and are embracing the trends with flair.
Said Garima Arora, a PR professional, "While thinking of 1980s style, I think long kurtas defined comfort. Then there were bell-bottom pants and bell-sleeved shirts that are super comfortable and go well at workplace. The 80s have also given us chokers. Chokers go well along with my long kurtas, off-shoulder dresses as well as deep-necked shirts. They look pretty if worn correctly. The oversized sunglasses worn at that time are perfect complement to beat the harsh sunrays."
The 80s were also the decade of simplicity and comfort. The era would be incomplete without mentioning the fad for shimmery gowns. Said Seema Mehta, 43, a teacher, "Having grown up in the era, I remember the 80s very clearly. It was one of the most versatile eras which explored sensuality. Zeenat Amaan created a sensation by wearing a shimmery gown for the 'aap jaisa koi meri zindagi mei aye' song and brought a wave in the fashion in a true sense. The same fad is back. Gold and silver gowns are the hottest trends this season and so are funky headgears that give a bohemian look. During the 80s, Indian women were not so much experimental with bold dresses, even though internationally a lot was happening. But shimmery gowns were the big, bold move that redefined fashion among Indian women."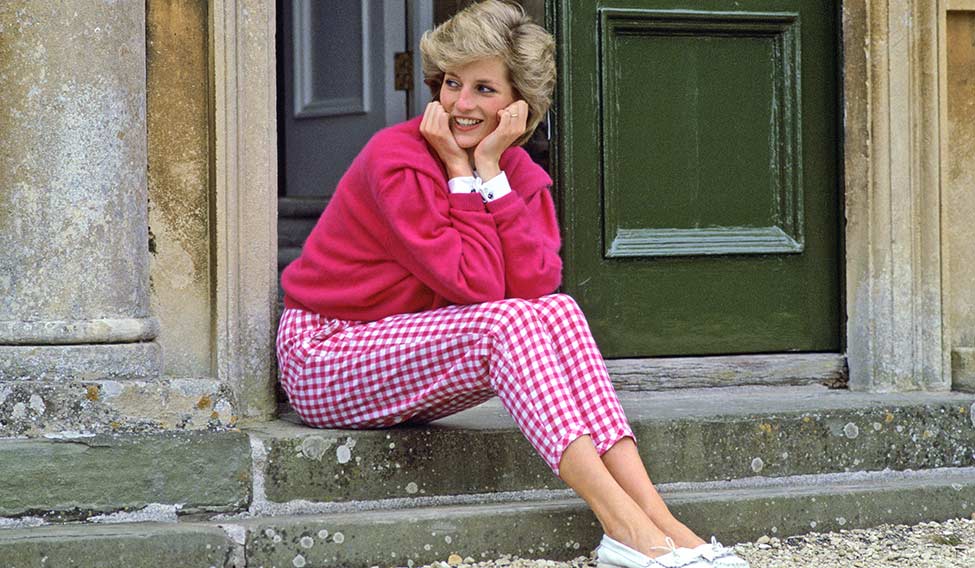 Though red lips were always a big attraction, Bollywood divas Rekha and Sridevi made the style more popular. Once again, red lips are catching the eye. Said Rishika Jolly, business intelligence developer, WebHealth India, "Red lipstick is ruling the charts. Most women in my office wear the colour irrespective of their age and relationship status. Also, because pout is such an 'in' thing, red lips clearly enhance the look."
Besides the clothes and accessories, the jewellery market has gone vintage. The cuts, prints and designs of neckpieces and earrings are replicas of the trends that existed during 1980s.
Said bride-to-be Pooja Chawla, "While I am on a jewellery shopping spree, my mother is reviving her yesteryear. Antique rings, silver jewellery and matar malas, which were once gifted by my grandmother to my mother, are in fashion. I just bought a matar mala set for my myself as part of my trousseau. It is surreal that today's jewellers are drawing inspiration from the designs that existed nearly 30 years ago."