"Biopics create or rewrite history in a very contemporary and modern way" - Rakeysh Omprakash Mehra, director, Bhaag Milkha Bhaag
It is raining biopics in Bollywood. While Sarbjit (on the Indian who was accused of being a spy in Pakistan) and Azhar (on former Indian cricket captain Mohammad Azharuddin) might not have pulled at the heartstrings, a few films in the offing are creating quite a buzz. One of them is on Indian cricket captain M.S. Dhoni (to be played by Sushant Singh Rajput), another on Indian wrestler Mahavir Singh Phogat (Aamir Khan) and in the third, John Abraham plays Shibdas Bhaduri, the footballer who defeated the East Yorkshire Regiment in the IFA Shield final.
It's not just sportspersons who are the subject of biopics but there are also bootleggers, actors and mafia dons on whom films are being made. Rajkumar Hirani is directing a film on actor Sanjay Dutt and mafia don Dawood Ibrahim's sister (to be enacted by Sonakshi Sinha). Shah Rukh Khan will play an infamous bootlegger in Raees and Arjun Rampal has the role of gangster Arun Gawli in another film. There has also been talk of director Anurag Basu and actor Ranbir Kapoor collaborating on a biopic on singer Kishore Kumar.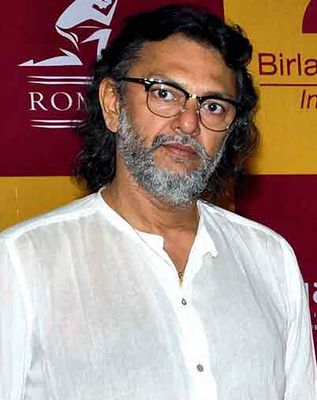 "One of the reasons for biopics becoming so popular is that earlier, movies had time to grow," says film critic Baradwaj Rangan. "Nowadays, a movie runs only for two or three weeks. A film like Queen that spread through word of mouth is rare. So, filmmakers are capitalising on the trend of making movies on people whose stories are already known. A film on Sachin [Tendulkar] or Dhoni will get traction from the beginning." Another reason he cites is that the government today is promoting patriotism in all its forms, which is rubbing off on movies, and therefore there is a rising trend of making films on our homegrown heroes.
While focusing on a person's life, biopics also highlight social issues that are often ignored. Aligarh, a film based on the life of Professor Shrinivas Ramchandra Siras, who was dismissed from Aligarh Muslim University on charges of homosexuality, contributed to discussion on a taboo topic. Bhaag Milkha Bhaag, on the other hand, shed light on aspects of a life that remained in the shadows. Rakeysh Omprakash Mehra, its director, says, "I wanted to do the film on Milkha Singh not just because he broke records. It's also because it was about a 12-year-old who braved the horrors of partition. With no roof over his head, he still went out and conquered the world. After Milkha saw the movie, he broke down, held my hand and said that all his hatred had been wiped away. For me, that was the most important thing that mattered."
Letting someone make a movie on your life or the life of someone close to you is a difficult decision to make. Aneesh Bhanot faced this dilemma when producer Atul Kasbekar and director Ram Madhvani called him for permission to make a film on his sister, Neerja Bhanot, a flight attendant who was killed while trying to save passengers on a hijacked Pan Am flight. Aneesh had turned down requests from other filmmakers because of Bollywood's tendency to modify the real story. But it was different this time. "You know how you become comfortable with people instantaneously?" he says. "That's what happened when my brother Akhil and I met Atul and his partner Shanti Sivaram Maini. Atul started off by saying if I allowed him to make the movie, he would make sure that the dignity of Neerja as well as the dignity of the passengers and survivors would be kept intact."
Madhvani and his team spent about two years doing research, says Aneesh. "They talked to passengers, crew members and literally everyone who said they knew something about Pan Am Flight 73," he says. "I went alone to see the movie on the day of its release. I called Atul immediately after the movie and I told him that he had not only maintained the dignity of Neerja, but that he had done it a thousand times over."
Mehra says the deeper you delve into research, the more you understand the story. "If you rely on superficial sources, it won't turn out well," he says. "Clarity in your story and point of view are what determine what to leave behind and what to incorporate." He says he did extensive research to get an understanding of Milkha Singh's life during the partition era. "For the research, primary and secondary sources are important. If you get hold of primary sources, you are lucky. It is basically first-hand information about that period." He had also spoken to Milkha's 90-year-old coach from the US to know how he had been as a student. "There is a need for specific psychological, character-oriented research as well," he says. "I had to transport the audience back to that era in which everything was different and when people lived more in the moment. The more I spoke to people, the better I understood why people behaved the way they did back then."
But biopics are not all fact; fiction does creep in. "Of course, you need to fictionalise the truth because it is not a documentary," says Mehra. "For example, in the movie Gandhi, there is this scene in which Gandhi removes his upper cloth and floats it across the river towards a woman who could barely cover herself. But my research showed that this had never really happened. However, Gandhi did see a woman like that and this prompted him to give up his upper clothing because he realised that there were not many Indians who had that privilege."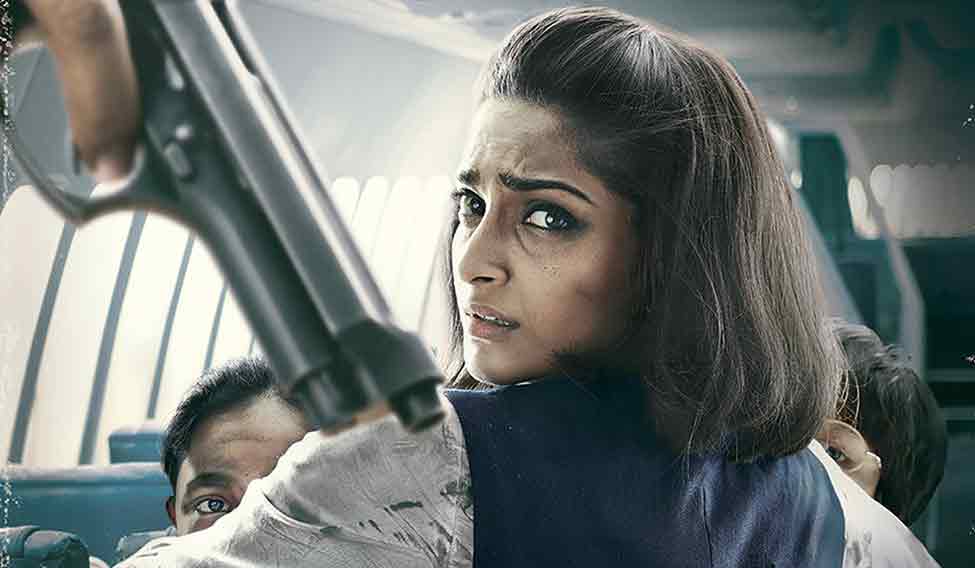 Hansal Mehta, the national award-winning director of films like Shahid and Aligarh, says making a biopic is all about blending fiction and biography. "You have to balance the demands of a feature narrative while adhering to the facts of a true story," he says.
Playing a real-life character is no mean feat, either. "It is challenging because you need to make it real even within a fictionalised setting," says Richa Chadha, who acted in Sarbjit. "People want to see the drama behind headlines. They want to go back and google these people who have got drawn into something unusual. That's why biopics are so interesting." Most actors work hard on themselves for playing biopic characters. Randeep Hooda, for instance, reportedly lost 18kg in 28 days in preparation for his role as Sarabjit Singh.
But are biopics just a fad? Do they face the risk of being trivialised and commercialised? "There is a danger of the trend becoming formulaic," says Mehta. "Commercial potboilers could be tagged as biopics just to gain brownie points. Biopics should be made with honesty and not simply because everyone is making one these days." Nevertheless, the significance of biopics is undeniable. As Mehra says: "Biopics create or rewrite history in a very contemporary and modern way."