Investigators told THE WEEK that Naik-influenced youth belonged to various terrorist outfits, including the Indian Mujahideen and the Jamaat-ul-Mujahideen Bangladesh.
On July 1, there was bloodshed in Bangladesh. A few days later, critics bayed for Zakir Naik's blood. Reports said the Islamic preacher's speeches had inspired two of the men who hacked to death 22 people at Holey Artisan Bakery in Dhaka.
Soon enough, Indian agencies began investigating Naik, his Peace TV channel and foreign funding of his charities. Naik, in Saudi Arabia at the time, was scheduled to return to Mumbai on July 11. He did not.
The National Investigation Agency and the Intelligence Bureau scanned his speeches, looking for grounds to file a case under the Unlawful Activities Prevention Act. The information and broadcasting ministry issued instructions to ban Peace TV, which has been running unlicenced in India. The home ministry dug out details of foreign donations received by his charities. The Maharashtra state intelligence department has, for now, given him a clean chit.
"Zakir Naik and his activities are being closely watched," Union Minister of State for Home Kiren Rijiju told THE WEEK. "Our government is very serious on issues related to any form of terrorism and extremism. But any action must be on the basis of facts and within legal parameters."
The NIA wants to build a watertight case against Naik and has sought legal opinion. "We will legally examine the issue before we proceed," NIA director general Sharad Kumar told THE WEEK.
In 2013, a case was registered against Naik under section 295(A) of the Indian Penal Code for "deliberately outraging the religious feelings of a class". This case may be revived.
A multi-agency investigation of Naik's network has found an inter-connected trail of companies and charities registered in India and abroad. The government is preparing a dossier that would contain names of half a dozen construction and media companies, and charities.
At the centre of Naik's network is the Islamic Research Foundation International, a UK-based charity started in 2007. Investigators found that IRFI's flow of funds continues to be updated in the records of the UK's registrar of charities.
IRFI has seven trustees—Zakir Naik, M.J.H. Qureshi, Abdul Fatah Said Mohamed, Mohammed Abdul Karim Naik, Aamir Abdul Mannan Gazdar, Naushad Noor Mohammed Noorani and Mustasam A. Abbasi.
Peace TV is mentioned in the contact details of IRFI, said home ministry officials. IRFI trustees are directors in a company called Universal Broadcasting Corporation Limited, which holds the UK broadcasting licence for Peace TV. Another company, called Lord Production Inc, a UBCL subsidiary, holds the broadcasting licence for Peace TV elsewhere.
According to the investigation, in 2014, IRFI got £11,58,811 in donations. In 2015, it received £8,94,762 as donations and £77,728 as gift aid.
In 2015, IRFI gave £7,71,218 to Peace TV. In 2014, the figure was £1,054,552.
"Peace TV had applied for permission to downlink in 2008, which was refused. They reapplied in February 2009, but we did not grant them permission," former information and broadcasting minister Manish Tewari told THE WEEK. "In 2012, a list was drawn up of two dozen channels that were being screened through multi-system and cable operators despite having no licence. The UAE-based Peace TV was among them. Deputy collectors and magistrates were asked to strictly enforce the ban on all unlicenced channels. They have been given authority under the Cable Television Regulation Act to enforce the ban."
Naik's India operations are centred on Harmony Media Private Limited in Mumbai, which has two directors—Aamir Abdul Mannan Gazdar and Nailah Naushad Noorani.
Both Gazdar and Noorani are directors of another company, Longlast Constructions Private Limited, which was incorporated in April 2008.
Noorani is director in another company called Right Property Solutions Private Limited, where Zakir's father, Mohammed Abdul Karim Naik, is also director. Right Property Solutions was also established in 2008. It shares its email address—zakir@harmonymedia.org—with Longlast Constructions.
In India, Naik has two charities registered under the Foreign Contribution Regulation Act (FCRA)—Islamic Research Foundation and Islamic Research Foundation Educational Trust.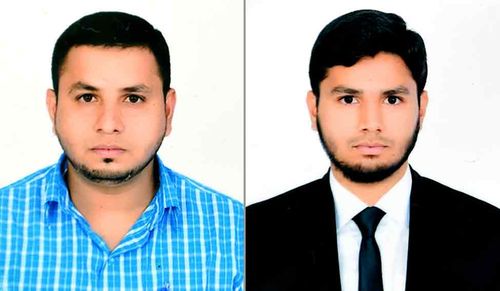 According to home ministry officials, the FCRA-registered entities have received Rs 14 crore in funding in the past nine years. These funds mainly come from individual donors. "IRF became an FCRA-registered entity in 1999. In 2000, it got a donation of Rs 2.5 crore from a Saudi charity," said an official. "After that, it has been getting nearly Rs 1 crore foreign donation every year from individual donors. Funds can flow from an FCRA entity to another FCRA entity. But, if the foreign funds received by the NGO are being directed for any other purpose, to some other entity or being used to fuel unrest or create disharmony, we can take action."
Manzoor Shaikh, administrative manager of IRF, told THE WEEK that Naik and his work were above board, which was why no action had been taken by the government so far. "If we are bad then say it, but don't malign us and our work without verifying the facts," he said.
However, the NIA and the IB have compiled a list of terror suspects, arrested in the past few years, who allegedly have confessed to have drawn inspiration from Naik.
In June, the NIA picked up 11 youth in Hyderabad for questioning, and arrested five of them. They allegedly had direct contact with Syria, and had bomb-making material, pistols and Islamic State literature.
One of them, Ibrahim Yazdani, reportedly told NIA officers that he had attended a 10 day-camp run by Naik in Mumbai in 2010. NIA officials said Yazdani was one of the most potent IS faces in India, and was ready to carry out the first IS attack on Indian soil.
On July 12, the NIA arrested two more members of the Hyderabad group—its chief Yasser Naimathullah and fund-raiser Ataullah Rehman.
Investigators told THE WEEK that other Naik-influenced youth belonged to a variety of terrorist outfits, including the Indian Mujahideen and the Jamaat-ul-Mujahideen Bangladesh.
Also in the list is Arif Majeed, 23, who, along with three friends, flew from Kalyan near Mumbai to Baghdad in 2014 to fight alongside IS. After six months, he returned wounded to India. The NIA arrested and charge-sheeted him. It said Naik's name also came up while interrogating Shahnoor Alam, the key suspect in the 2014 Burdwan blast case.
Others allegedly influenced by Naik include Najibullah Zazi, the Afghan-American arrested for planning suicide attacks on the New York subway in 2009; Rahil Sheikh, accused of involvement in a series of train bombings in Mumbai in 2006; and Kafeel Ahmed of Bengaluru, who was behind the failed 2007 London car bombs attack.
Yazdani's brother-in-law Mohammed Parvez told THE WEEK: "We did not notice any change in his routine or behaviour till his arrest. He was doing his work in the same manner every day. He liked working on computers and using social networking sites but nothing objectionable came to our notice. He has been wrongly framed in the case and we are trying to get him bail. We do not know about Zakir Naik. Ibrahim did not mention him. We are suffering for no fault of ours and we are only praying we get justice."
In a complaint to the state human rights commission, Yazdani's wife, Nadera Parveen, alleged that the NIA officers had threatened the family and forcibly took signatures on blank paper and search lists during the raid.
"The NIA and the BJP have initiated a false case against my husband and have created a battleground for the upcoming Uttar Pradesh elections," she said. "They have communalised the country's atmosphere by initiating this false terror case and promoting hatred among communities."