"At Aster, the ICUs allow natural lighting in the rooms. It lifts the mood of the patients, helps their circadian rhythms and promotes general well-being" - Dr Harish Pillai, CEO, Aster Medcity
A movie hall to watch the latest box office hits, a well-appointed salon to relax, a designer shop offering high-end shopping experience and multiple restaurants serving the choicest of cuisines. This is not an advertisement for a holiday destination. Instead, these are some of the features on offer in new age luxury hospitals, which are rewriting the concept of wellness and patient care. For patients and their relatives, these hospitals offer a chance to get well in seven-star comfort.
"When FMRI was conceived, we wanted it to be a very different hospital, a hospital that matched international standards," said Simmardeep Gill, zonal director, Fortis Memorial Research Institute, Gurugram. "The idea was to make it as swanky as Bumrungrad International Hospital in Bangkok—world-class medical care combined with high-end patient care. The hospital indeed has become popular with patients and their relatives."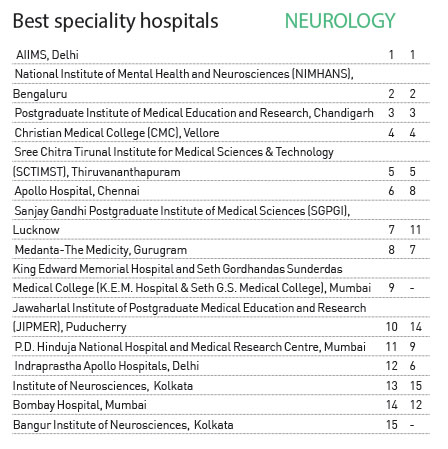 Down south in Kochi, Aster Medcity is another premium hospital, which has its emphasis on not just clinical excellence, but the overall quality of the care provided, the location and the ambience. "When Aster was in the conceptual stage, we had asked the architects for a design that did not resemble a hospital," said Dr Harish Pillai, CEO, Aster Medcity. The location, Pillai said, helped a lot. The 670-bed hospital is located on a 40-acre campus lined with palm trees, facing the famous backwaters of Kochi. The design of the hospital building itself is soothing. "In most hospitals, the critical areas and the ICUs appear dull, cold and forbidding. At Aster, the ICUs allow natural lighting in the rooms. It lifts the mood of the patients, helps their circadian rhythms and promotes general well-being. And our waiting areas do not make people claustrophobic," said Pillai.
On the clinical front, Aster has introduced quite a few innovations, some of them for the first time in India. These include flat panel bi-plane vascular hybrid cath lab and a fully automated robot to dispense medicines in the pharmacy. The hospital also has a da Vinci robot for performing minimally invasive robotic surgery. The mechanical intervention goes a long way in aiding surgeons in complex surgical procedures, especially in the departments of urology, gynaecology, surgical gastroenterology and oncology, according to Dr Narayanan Unni, chief of medical services. "The robotic arm feels no tremors. The mechanism provides a view with ten times the normal resolution, which ensures precision in incisions and suturing and can significantly bring down the chances of blood loss. It also helps minimise the physical stress experienced by surgeons," he said.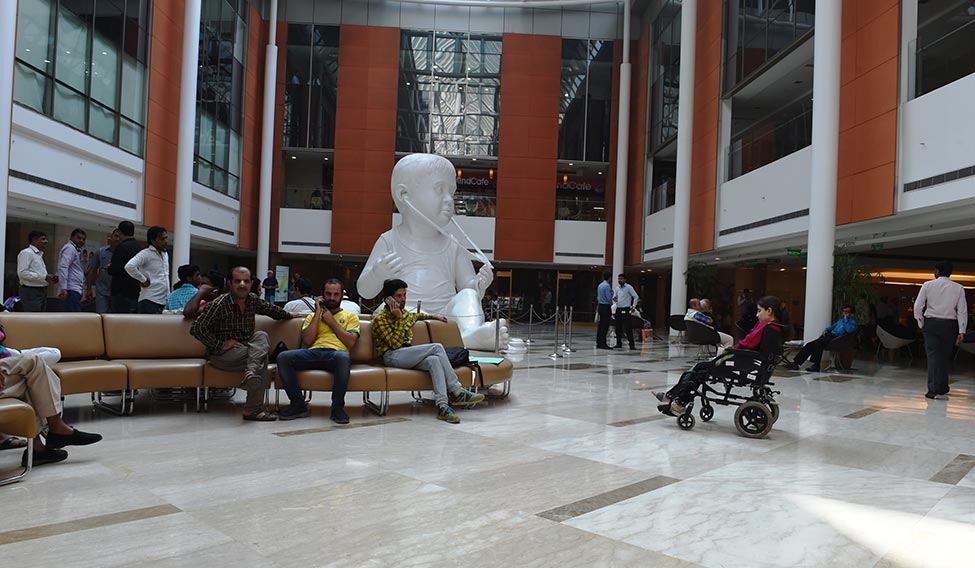 Unni said Aster followed a system of income distribution, which was aimed at curtailing the intense competition among doctors to make money. "We follow a system of revenue sharing to eliminate professional rivalry completely. The earning aspect never comes in the way of giving our patients the best professional care," he said. At Aster, no single doctor is exclusively in charge of a patient. A team of doctors work together so that even if a consultant is absent, others can take over as they are thoroughly familiar with the case. "Moreover, more brains are better than one," said Unni.
To make patients comfortable, Aster has a team of guest relations executives who constantly interact with the family members of the patients and, if possible, with the patients themselves. The inputs based on their perceptions are evaluated and the feedback is given to the doctors concerned. "The constant sharing of feedback goes a long way in enhancing patient satisfaction," said Unni.
Although a vast majority of its patients are from Kerala, Aster has patients from abroad as well. Most of the foreign patients are from the Middle East, especially the Gulf states, while a few come from Europe.
FMRI, too, has its eyes set on the growing number of foreign patients. "We have the best of diagnostic tools. We have top-notch doctors. We are aiming at making FMRI a 1,000-bed hospital soon. We want it to be a top medical destination where people from across India and the world come for elective treatment," said Gill.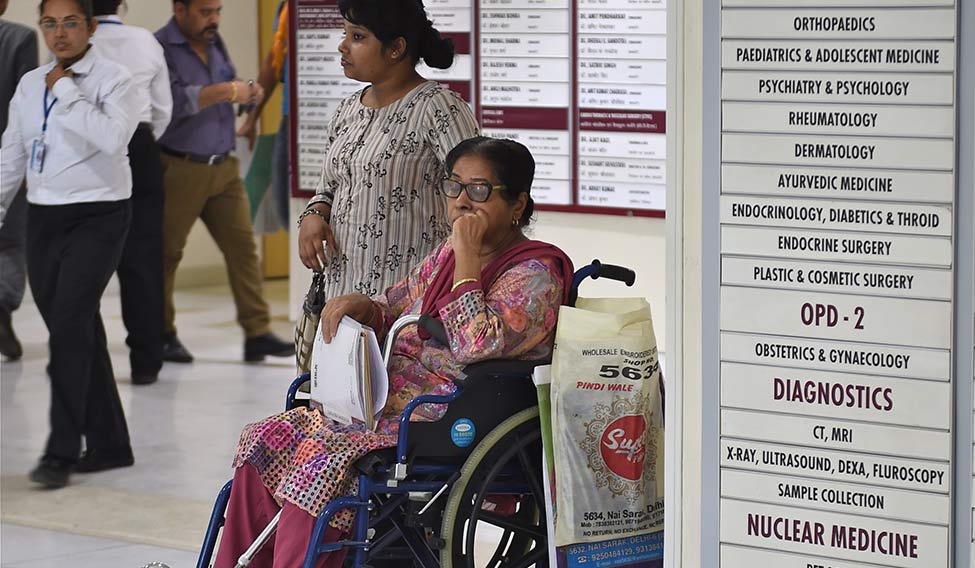 The escalating cost of quality health care is a major concern for the common man as it prevents him from getting treated at world-class hospitals. Pillai said services at Aster were competitively priced. "All our wards are air-conditioned and impeccably maintained. And our inpatient rates start at just Rs 500 per day. In the outpatient division, we charge Rs 200 for consulting a specialist and Rs 300 for a super specialist," he said.
To make the patients' experience as hassle free as possible, Aster has nine centres of excellence, which function like independent hospitals. These centres are available in cardiology, neurology, orthopaedics, nephrology and urology, oncology, women's health, child and adolescent health, gastroenterology and multi-organ transplant. The specialist centres allow patients easy access and quick care.
And for those who might require a longer stay, Aster has a yacht that lies moored in an adjacent boat jetty. After all, there is nothing better than a backwater cruise to lift your spirits as you fight a recalcitrant disease.