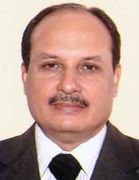 Robert Clive was among the pioneers who established the military and political supremacy of the East India Company in India. Along with Warren Hastings, he is regarded as one of the founding fathers of the British Raj.
Clive was born at Styche in Shropshire, on September 29, 1725, to Richard and Rebecca Gaskell Clive. When he was 19, his father got him the position of an agent in the East India Company, and Clive arrived at Fort St George in Madras in June 1744. India at that time presented a divided front following the disintegration of the Mughal empire. Clive realised that the key to controlling trade and revenue lay in military might and promptly joined the company army. The ongoing rivalry between the British and the French in south India gave him enough opportunities to display his mettle and he rose steadily through the ranks.
The Anglo-French rivalry ended temporarily with the Treaty of Aix-la-Chapelle (1748). Following this, Clive found a new job as captain of the commissary, which was in charge of supplying provisions to the army. The new position allowed him to amass considerable wealth.
Clive returned to England in 1753, but came back two years later as deputy governor governor of Fort St David in Cuddalore and lieutenant colonel in the army. While Clive scored more military victories in the south, the East India Company was faced with a major challenge at its headquarters in Calcutta. Siraj-ud-Daulah had become the new nawab of Bengal and he attacked and conquered the company's fort in Calcutta, leading to a loss of nearly two million pounds for its investors. With the nawab repeatedly rebuffing British diplomatic overtures to resolve the crisis, Clive, along with Admiral Charles Watson, led their troops to Calcutta and retook the fort. In February 1757, Clive came face to face with the nawab at Plassey. His decisive victory in the Battle of Plassey firmly established British rule in Bengal.
Ill health forced Clive to return to England in 1760, where he was honoured with an Irish peerage and a knighthood. He was also made a member of parliament. But when the company faced financial and administrative ruin in 1765, Clive returned to Calcutta once again, taking charge as governor and commander in chief of the company army. He limited the company's activities to Bengal, Bihar and Orissa and initiated steps to overhaul its administrative and financial practices, thereby raising its annual revenue to £4 million and making it profitable once again.
Clive left India for the last time in February 1767. A year later, he was made a Fellow of the Royal Society. In 1772, the British parliament opened an inquiry into the company's affairs in India, which Clive's political opponents used to launch an attack against him. Clive vigorously defended his actions. "Take my fortune, but save my honour," he told the parliament. Clive was exonerated by a vote in the parliament, which also praised his "great and meritorious service" to the country.
Clive died on November 22, 1774 at his Berkeley Square home in London.
Charles Dias is a former MP, vice president of the Kerala History Association, and director of the Indo-Portuguese Cultural Centre.
Richard Wellesley
Master strategist
As the first governor general, Warren Hastings laid the administrative foundation for governing India. Richard Wellesley built on it. He was the governor general who strengthened and expanded British authority in India. And he had his brother Arthur Wellesley, a military genius who became the first Duke of Wellington, to help him.
A combination of diplomacy and military strength saw Richard Wellesley defeat and kill Tipu Sultan in Mysore, restoring the Hindu dynasty that Tipu's father, Hyder Ali, had deposed. His forces then annexed more territory, defeating the Maratha confederacy of states in the Deccan region. He forced the Awadh rulers to surrender key cities to the British, and made a series of "subsidiary alliances" with other states by which all parties recognised British preponderance.
Many considered Wellesley a megalomaniac. When he was not given a second term as lord lieutenant of Ireland, he threatened, in a fit of rage, to shoot the prime minister. He wanted to be made duke of Hindustan so that his rank would equal that of his younger brother, against whom he displayed an ever increasing jealousy, despite all the posts and titles heaped on him.