The October sky turns grey, mimicking the colour of the Quadrangle building in the heart of the National University of Ireland (NUI) Galway. And, of course, it rains―intermittently and unpredictably. But the overcast sky does little to dampen the aura of the Tudor Gothic limestone structure, built in the 1840s. Today, the university has more than 90 buildings on its 105-hectare campus. And, it is in one of these 'modern' buildings that an ancient, complex and wordless language is being deciphered.
It is the language of the living cell, and it sounds sweet. Cells use sugars or glycans as the language to communicate with each other. Present on every living cell, these sugars are like proteins or DNA, and are part of the building blocks that make us. The same sugars exist in bacteria, viruses and immune cells as well. Though cells have been on speaking terms for long, the study of sugars―glycosciences―is relatively new. It is only in the last 15 years that the field has seen more progress, thanks to technology.
"It [sugars] is like Velcro, like glue, on every cell that helps us connect to each other," said Professor Lokesh Joshi, vice president for research, School of Natural Sciences, NUI Galway. "And if that glue is wrong, the cells don't talk to each other. And if that glue is wrong in cancer, the cells stick to each other too much, and it becomes a tumour. The way cells become tumorous or the way they metastasise is the way they connect with each other. So, we study the cells' surface―the Velcro."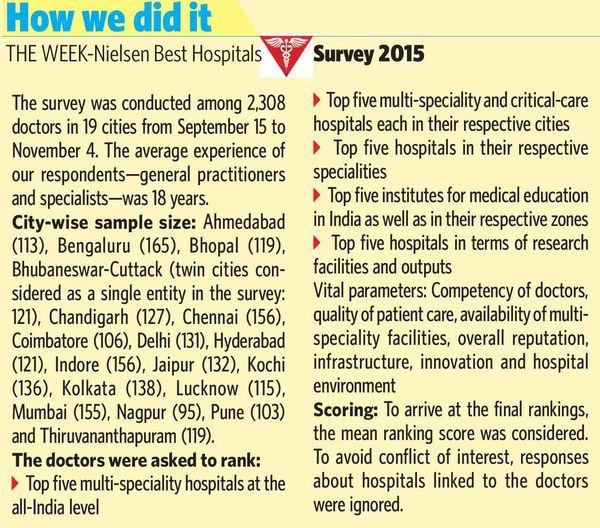 And, we change our sugars; it is like clothing. "Cells put these uniforms on and other cells recognise them that way, that this is a self versus a non-self cell by looking at the sugars on each other," said Joshi. "It is a very smart way of cells talking to each other. So, there is a handshake that takes place. And they know that this is part of my body and so I won't destroy it. But if it is not, I will attack with the immune system."
But some bacteria and viruses are smart, they start to put on our clothing. "It is called biomimicry," said Joshi, who did his PhD in biological sciences and biochemistry at Bath University, UK. "It is almost like a soldier from a different army who puts on our uniform so you can't tell the difference unless and until they cause damage."
Joshi and his research team have gone a step ahead and are developing technology to make it simpler for clinicians and industries to analyse sugar signatures. "We are shedding our cells and proteins all the time," he said. "So our blood circulation is full of these sugar markers that can tell us whether we are healthy or diseased."
Joshi's team is working on several projects. One of them is with the biopharming industry. Most of their drugs have sugars attached to them, which determine how long the drug will stay in the body and where it will bind. "So, we help them make a better sugar decoration so that the drug can last longer, and that it is not destroyed right away," he said. "We are also working with cancer clinicians and industries to make smaller devices that can take a drop of blood and look at the sugar profile."
It is in such medical devices, big or small, that the future of innovation lies. And, in this issue, along with THE WEEK-Nielsen Best Hospitals Survey 2015, we look at how hospitals and technology come together, providing hope for a better future in health care to patients, not just in treatment but also experience. "Innovation in health care means new ideas for more effective and efficient delivery of health care to consumers at all levels," said Professor Amod Gupta, former head of the Advanced Eye Care Centre and dean of Postgraduate Institute of Medical Education and Research, Chandigarh. "For example, till recently, patients lined up for hours to get registration for consultation at our hospital. But now, they can get themselves registered online a week in advance, saving precious time."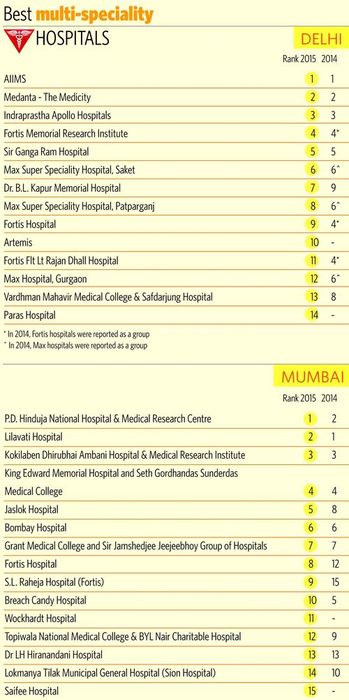 Despite the techno halo around hospitals, patients still hesitate to visit hospitals. "There is a massive assumption that people are really happy to engage with health care and that they are really excited to get a new hip. But it is really intimidating...," said Lorna M. Ross, director of design at the Centre for Innovation, Mayo Clinic, United States. "The patients don't just want access to information, they want access to the thinking behind it."
And, it is with this collaboration between the physician and patient that 3D4Medical wants to create a new health care interface. The company has developed an app―Essential Anatomy―which will give the cobwebby skeletons in your school labs a complex. Originally designed for teaching students, their 3D models let you have an immersive experience, wherein you can, say, pick one of the muscles, check how it is used and its origin. "Our apps were used to teach anatomy in all the medical schools in the US. It is a powerful anatomy reference tool. But we noticed that physicians were using this to educate their patients," said Robert Cairnduff, COO, 3D4Medical. "We have got a large amount of funding to take this from being the largest app developer in the world to a platform for students and a version for doctors for patient education."
So, if you have a heart ailment, your doctor can, using the 3D model of the heart, explain where and what the problem is, how it is affecting the organ and how the treatment will work eventually. He can draw on it, make notes, take a picture of it and email it to you. "The patient can then show it to his family," said Cairnduff. "Now the patient is cured of the medical illiteracy issue, and the retention of information is also taken care of."
The company will soon come out with a new version called Complete Anatomy, where your MRI scans and X-rays will be brought to life by morphing them into the model. With minimal invasive surgery becoming common, Cairnduff said, surgeons can train using the models in the future. "They won't need to dissect a corpse. We will connect the devices that are being used to our 3D models and have a model that is not only medically accurate but also has a life to a certain extent," said Cairnduff. Say, if the doctor cuts a vein, a dashboard will come up saying how long the patient will live, considering the blood loss. "So they will be able to use the exact tools used in surgery, but on a virtual body, not a virtual cadaver, but a virtual living body. That is how surgeons will be able to practise," he said. "Then, they will be able to practise exactly on that patient because through the MRI you can get the patient's features. So the surgeon can pre-perform that operation."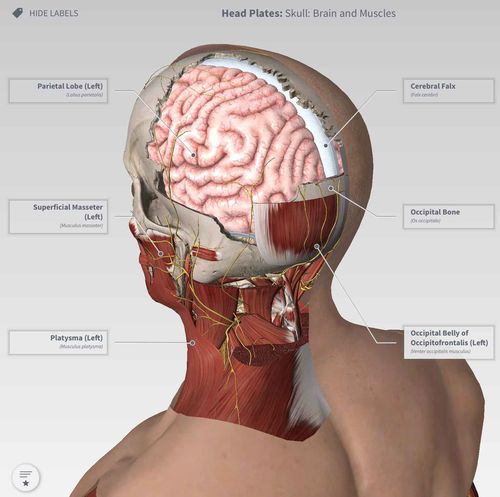 Even when surgery itself is moving onto smaller screens, there is a reluctance to go the e-way with medical records, with many doctors and nurses still preferring paper. Andrew Murphy, founder and CEO of Slainte Healthcare, was well aware of this when he brought out Vitro, a platform to move medical records online. Slainte Healthcare is one of the 70 Irish companies that showcased their latest innovations in medical technology at the Med in Ireland in Dublin organised last month by Enterprise Ireland, a government organisation that helps Irish companies grow in global markets.
"Vitro is a platform for making medical records electronic while keeping the familiarity of the records that doctors and nurses are used to using on a day-to-day basis," said Murphy. "There is automatic alerts, automated workflow and care pathways, and effectively we looked at how doctors and nurses do their jobs today and to minimise the transition for them to do that the electronic way. So, we had a very different approach to a typical EMR [electronic medical record] because it is effectively bespoke to every client."
Vitro is delivered on a browser, so you don't have to install it. You can access it on your tablet, laptop or desktop. There is a patient mode as well. If there is a form to be filled by the patients, the tab can be put in patient mode and the patients can fill the form and sign with their fingers. But they won't have access to anything else. "Next year, we are delivering a patient portal infrastructure to all our clients, such that a patient can via their phone or laptops access their medical records, if they have sufficient access criteria," said Murphy.
The company plans to enter the Indian market next year. "For a lot of such markets, we need to have a model where there is little expense for the hospitals because they don't have the capital," said Murphy. "So in those markets, we have a very very small fee for patient attendance. Subsequently, patients can subscribe for access to their medical records, and we would share the fee with the provider."
With more demand for information and better facilities, providing access to patients is a key point hospitals can no longer ignore. "We continue to be focused on new medical technology and equipment that support clinical excellence while facilitating a timely and free flow of medical data," said Bhavdeep Singh, CEO, Fortis Healthcare. "This helps drive process efficiencies and supports a patient-centric model. The ultimate objective is to expand access to high quality health care at affordable Indian price points."
Also, more devices are being brought in to make a patient's stay in hospital comfortable and safe. Take, for instance, SleepAngel―a pillow that can keep hospital-acquired infections at bay. It comes with a unique technology―PneumaPure Technology―to filter out bacteria and viruses.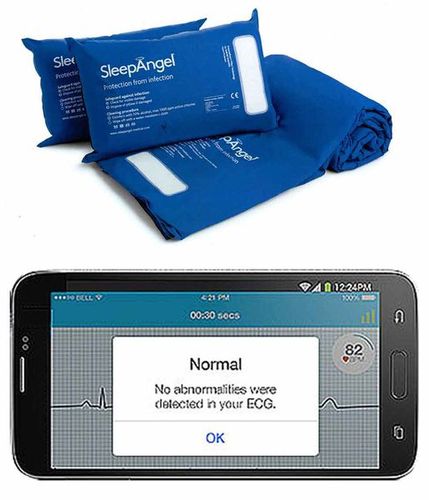 "It has a polyurethane cover," said Patrick Donovan, CFO, Gabriel Scientific. "All the seams are welded, no stitches involved. You still have to let the pillow breathe, for support and for comfort of the patients. So, we have filtered the pillow. This is a nano-porous filter. The only thing that can get in and outside the pillow is fresh, clean air because everything else is filtered out."
The pillow can be wiped clean using any of the standard disinfectants; this avoids dirty pillows being taken around the hospital. But the technology comes at a price―four to six times the cost of standard pillows. "But evidence shows that hospitals in the UK have been using the pillow for 36 months," said Donovan. "And the reason is they are quite bulky and they are well made. So, they don't tear. That saves costs." Also, hospitals end up using fewer pillows. "If on an average they were using four pillows, they are now using two pillows," he said. "So, we are showing a 35-40 per cent cost reduction, even though the upfront price is much higher."
But innovation in health care, today, goes beyond the four walls of the hospital, and into the homes of the patients. And that is largely because the health care sector is overburdened. Philips Design Healthcare has launched a range of personal health devices to empower and educate patients on healthy lifestyle. "These are the first generation of medical grade consumer wearable devices that will help you measure your blood pressure, your sleep patterns, and all of the data collected will go to a single cloud-based platform," said Sean Hughes, chief design officer at Philips Design Healthcare.
Apollo Hospitals, too, has come up with mobile health devices for remote health monitoring and self monitoring. In January, it launched the AliveCor Mobile ECG, in collaboration with the US-based AliveCor, which keeps track of your heart's health on the go. When used with the free AliveECG app on iOS and Android phones, the device records accurate ECGs and heart rate. All you have to do is rest it on your fingers or chest for just 30 seconds. Another recently launched device is Control H, a compact wireless health monitor that checks your vital signs―blood pressure, blood oxygen, heart rate, temperature, blood glucose, haemoglobin and total cholesterol. "With access to these devices, one does not have to go to the hospital for checkups, but instead can have connected health," said Vikram Thaploo, CEO, HealthNet Global, an affiliate of Apollo Hospitals. "Our focus is on preventive care instead of sickness care."
According to Dr B.S. Ajaikumar, chairman and CEO, HealthCare Global Enterprises Ltd, we should bring technology and care to the patient and make it more accessible and affordable. HCG has innovated its hub-and-spoke model to take high-end cancer treatment across the country so that patients do not have to travel long distances. "This has been achieved through centralisation of services like telephysics, pathology, radiology, virtual tumour boards and centralised data collection," he said. "This is the future of health care, where we innovate and use the technology to make health care accessible across the country, particularly in a country like India, where accessibility and affordability are very important."
WITH VIJAYA PUSHKARNA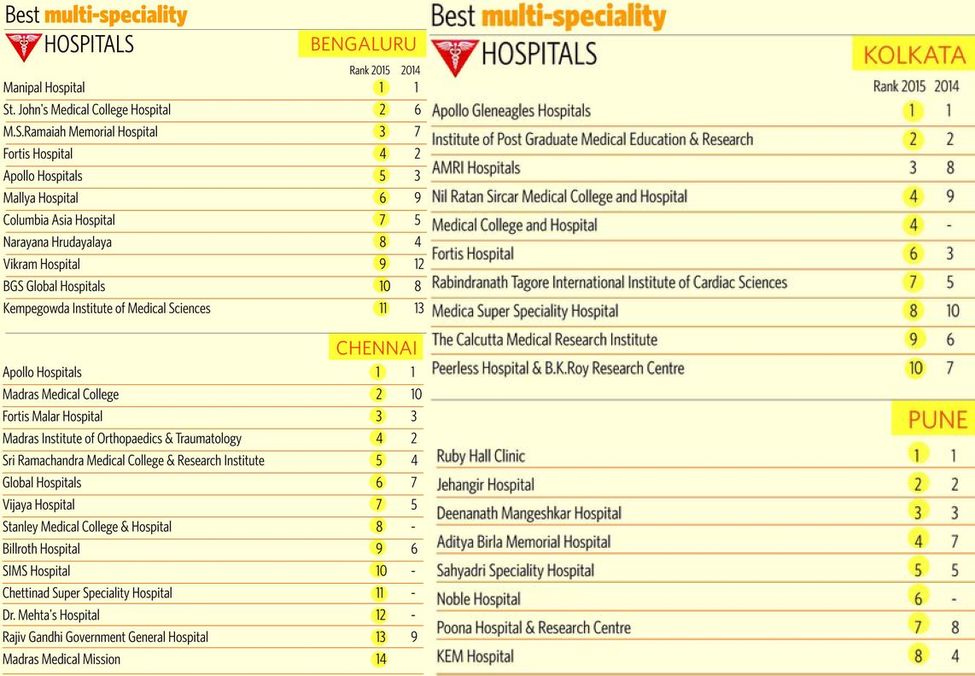 GUEST COLUMN
How safe are hospitals?
By Dr Anupam Sibal and dr R.S. Uberoi
Patient safety is defined as freedom for a patient from unnecessary or potential harm associated with health care. It is a growing concern worldwide as patients under treatment must be protected from any further harm. The Hippocratic Oath emphasises this.
Different health care organisations tackle this issue with different tools. Some have taken pointers from the airline and nuclear sectors, where risk is carefully managed. Patient safety improvements demand a complex and system-wide effort, involving a range of actions like performance improvement, environmental safety and risk management, infection control, safe use of medicines, equipment safety, safe clinical practice and safe environment of care.
The Institute of Healthcare Improvement has laid down seven steps for improving patient safety:
* Build a safety culture in the organisation
* Lead and support your staff
* Integrate your risk management policy
* Promote reporting
* Involve and communicate with patients and the public
* Learn and share safety lessons
* Implement solutions to prevent harm
Health care accreditation is a major initiative towards improving quality and patient safety. There are several accrediting agencies like the Australian Council on Healthcare Standards International, Accreditation Canada, the Haute Autorité de Santé, Quality Health New Zealand and the Joint Commission International (JCI).
JCI is regarded by many as the gold standard in health care accreditation. In 2005, Apollo Hospitals, Delhi, became the first JCI-accredited hospital in India. Today, India has 18 JCI-accredited multi-speciality hospitals; six are Apollo Hospitals. The National Accreditation Board for Hospitals and Healthcare providers (NABH), founded in 2006, has accredited nearly 300 hospitals across the country. Fourteen Apollo hospitals are NABH-accredited.
Many hospitals have gone beyond accreditation. For example, the Apollo Hospitals have The Apollo Standards of Clinical Care initiative which covers outcome measurement, adverse event reporting, standardised mortality reviews, safe surgery and ICU checklists. Balanced scorecards like ACE@25 incorporate 25 clinical quality parameters and benchmark them against the world's best institutions like the Cleveland Clinic and Mayo Clinic.
The Indian health care sector is seeing a positive focus on patient safety. Recently, the International Patient Safety Congress was co-organised by Apollo Hospitals. Now in its fifth year, the conference was attended by more than 1,850 delegates from India and abroad. How do we know these efforts are paying off? Safety scientist Erik Hollnagel said, "Safety shows itself only by the events that do not happen."
Dr Anupam Sibal is group medical director and senior paediatric gastroenterologist and hepatologist, Apollo Hospitals Group. Dr R.S. Uberoi is chief quality officer, Apollo Hospitals, New Delhi.