The fable of the mouse that fell into a pail of milk, perhaps, best illustrates the effect Donald Trump and his presidential campaign has had on America. The mouse had no business being inside the pail; but it did fall, and Trump did take the political plunge. The mouse struggled and struggled, till it churned the milk to butter and crawled out. With his divisive and disconcerting rhetoric, Trump fared equally well: he churned the cauldron of American politics—pitting the rich against the poor, natives against immigrants, believers against non-believers, Middle American conservatives against East Coast liberals—until his way to the White House was buttressed. There was method in his madness.
Trump always loved a good fight. In The Art of the Deal, his 1987 bestseller, he talks about how he almost got expelled from school because he punched his music teacher in the face, "because I didn't think he knew anything about music". As an adult, he took the fight to boardrooms, where he made his name as a hard-nosed negotiator who got what he wanted. In his 2004 book, How To Get Rich, Trump reveals his secrets of negotiation, through chapters titled such as 'If you have them by the balls, their hearts and minds will follow' and 'Sometimes, you still have to screw them'.
In one chapter, titled 'Sometimes, you have to hold a grudge', Trump describes how his relations with family friend and former New York governor Mario Cuomo soured. In the late 1990s, he called up Cuomo to ask for a favour from Cuomo's son, Andrew, who was then running the department of housing and urban development in New York. According to Trump, the favour was "perfectly legal and appropriate".
Cuomo, however, thought it improper to influence his son's official decisions. So he politely refused. Trump then did what he thought was the "only thing that felt right": He began screaming at Cuomo and abusing him. By his own admission, Trump was so loud that people came in from adjoining offices to see who he was screaming at.
Did the Cuomo incident influence his decision to run for president years later? Arguably, it did, given that he takes pride in his ability to hold a grudge. Trump had been on the periphery of big-league US politics since the late 1980s. He started off as a Republican, switched to the Reform Party, became a Democrat and then an independent, only to return to the Republican fold in 2011.
He had seriously considered running for president as a third-party candidate in 2000, but decided against it because of two reasons: he knew he was too blunt to be a politician, and he had a long-held aversion to shaking hands, thanks to his fear of catching germs. "During the few months I was considering candidacy," he wrote in How To Get Rich, "I noticed that people began to treat me differently—in a more reserved, less friendly way. Before, I had been The Donald, someone they would wave and smile at." The Donald became a stiff 'Mr Trump'.
In 2008, he again considered taking the plunge, and again withdrew. Then, last year, he finally decided to have a go at it. The timing was interesting. After his stint as secretary of the department of housing and urban development, Andrew Cuomo had risen through the Democratic ranks to become attorney general of New York in 2006. In 2010, he became governor, a post his father had held from 1983 to 1994. It was said that Trump had plans to challenge Cuomo in the gubernatorial race in 2010.
When Trump finally decided to run for presidency, Cuomo had just begun his second term as governor and his younger brother, Chris Cuomo, had made his name as the host of a popular CNN show. Trump's attack on the establishment—which he defined as a cabal of politicians, lobbyists and journalists who profited from the existing state of affairs in the US—hit the Cuomo home.
The relish with which he campaigned tells a lot about Trump. In 1987, when he first went public with his political ambitions, the journalist Barbara Walters asked him whether he would like to be "appointed" president of the US, rather than having to run for the job. "No," said Trump. "It's the hunt that I believe I love."
True to his word, he stayed in the hunt despite suffering one crushing blow after another—allegations of sexual harassment and financial impropriety, media ridicule, desertion of his Republican colleagues, and so on. Yet, he almost single-handedly won the most hard-fought election in recent US history, thanks to the one quality even his detractors would admit he has in abundance—perseverance.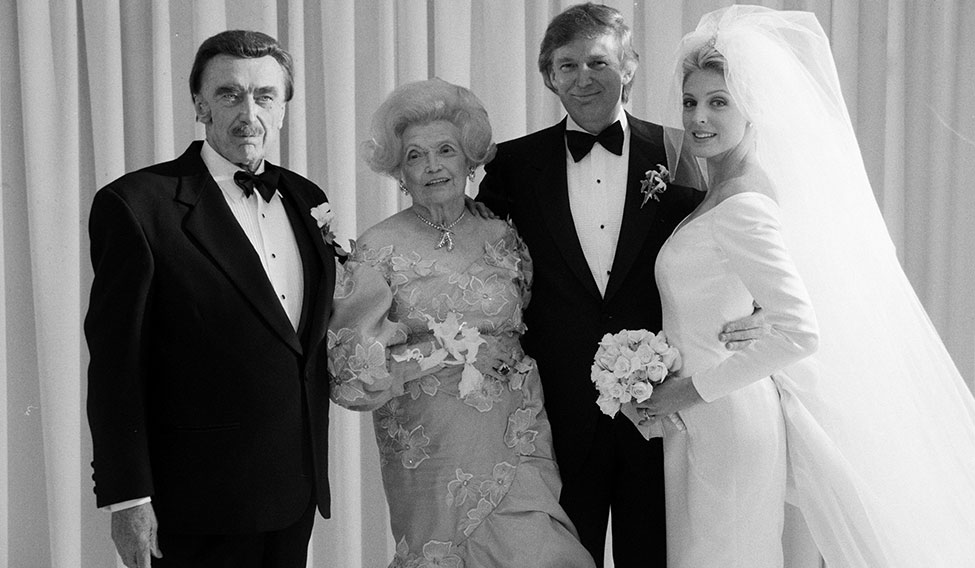 In July 1991, after Trump lost $9.2 billion in a stock market crash, one of his companies filed for bankruptcy, the first of six Chapter 11 bankruptcy claims he has to his credit. (In the US, a Chapter 11 bankruptcy means a company filing for it can remain in business even as it tries to offload debt.) According to him, the reason he hit a low was that he had lost focus. "I'd fly off to Europe to attend fashion shows, and I wasn't looking at the clothing," he wrote in The Art of the Deal. "My lack of attention was killing my business…. [After filing for bankruptcy] I passed a beggar on the street and realised he was worth $9.2 billion more than I was."
By 1993, four of his businesses had gone bankrupt, at a personal loss of more than a billion dollars. Most people would have called it quits then, but not Trump. "I was schmuck, but I was a lucky schmuck, and I wound up dealing with some understanding bankers who worked out a fair deal," he would recall later.
Trump prides himself on his people skills. His association with The Apprentice, the long-running reality television show that judges the business skills of contestants, has made him synonymous with the quote, "You're fired!" In reality, though, Trump is known for sticking to and rewarding the people he respects and trusts. Most of the top executives of The Trump Organization, the conglomerate that owns all his companies, have known him for decades. Matthew Calamari, for instance, started off as a security guard, and is now executive vice president and chief operating officer in charge of building operations. Vinnie Stellio, hired by Calamari as Trump's bodyguard, became vice president. Calamari's son is Trump's director of surveillance.
"I love the guy," Calamari was quoted saying last year when Trump was running for the Republican nomination. "I have always promised I would, knock on wood, never let anything happen to him… I enjoy working for the man."
A second-generation American with German ancestry, Trump considers his family and upbringing his biggest strength. His grandfather, Friedrich Trump, was born in the old kingdom of Bavaria and emigrated to the US in 1885, when he was just 16. He had two sons: Fred (Donald Trump's father, who founded the family's real estate business) and John, a renowned physicist who won a presidential medal for science. Trump has often attributed his "smart genes" to his uncle.
Trump considers himself a family man, despite having gone through two divorces. He reportedly maintains cordial relations with his exes. Ivanka, his daughter from the first marriage, played a crucial role in shielding him from criticism during his campaign. That Trump is a loving father and doting husband was evident from his gracious speech accepting the election verdict, in which he named friends and family who stood by him throughout his tumultuous and often lonely campaign.
Trump's first and his only true love, however, remains himself. In 1999, at the wake of his father in New York, Trump stood up to offer his words of remembrance. He began by saying how it was the toughest day of his life, and went on to reveal his father's greatest achievement: raising a brilliant and famous son called Donald. "My father taught me everything I know," Trump went on. "And he would understand what I am about to say. I am developing a great building on Riverside Boulevard called Trump Place. It's a wonderful project."
Seventeen years since, the 70-year-old is embarking on his next, big, wonderful project: making America great again.