The year is 1918 and Dr Ida Scudder is sitting opposite Colonel Bryson, the head of the British Medical Department for the Madras region. "So, you are the woman who wants to build a medical school for women in Vellore?" he asked her. "You have no buildings, no money, and no staff. It would be ridiculous if it weren't so… so heroic." He expressed his doubt that Indian women could train to be doctors and compete against top Indian men from seven medical schools. Ida was determined to prove him wrong. She sent out a prospectus seeking women over 18 who were academically qualified and with good English skills in the Madras region to apply for admission to the new medical school. Sixty-nine women applied, and she chose 17 of them. She rented several bungalows and used a shed as a dissection room. With two books, a microscope and one skeleton, she started the first medical college in India for women.
Ida wanted her college to not just teach medicine but to espouse the core value of serving people. She started each day by reading out 1 Corinthians 13 from the Bible—the chapter on the importance of loving others—to the students at the college chapel. She established roadside clinics and outreach programmes in Vellore. Today, most of the systems set in place by her still exist. It might be part of what sets apart the doctors of the Christian Medical College, Vellore, but I knew there was something more. To find that out, we set out from the dusty town of Vellore to the CMC campus in Bagayam, seven kilometres away. (Other than the pre-clinical departments, the hostels and the principal's office, CMC's Community Health and Development or CHAD and Mental Health Centre are also located in Bagayam.)
As we pressed on, the scene shifted. As though someone lifted the blinds, bullock carts and honking cars gave way to lush trees arching over the road, sifting the shimmering daylight through their leaves. The motor purred to a stop outside a gate that opened out into a wide vista of greenery, stone buildings flanked by natural gardens and ponds, manicured lawns and avenues lined with flowering plants. It seemed paradoxical that in this sanctuary of peace, students were taught how to deal with the cacophony of life outside and take medical aid to remote parts of the nation.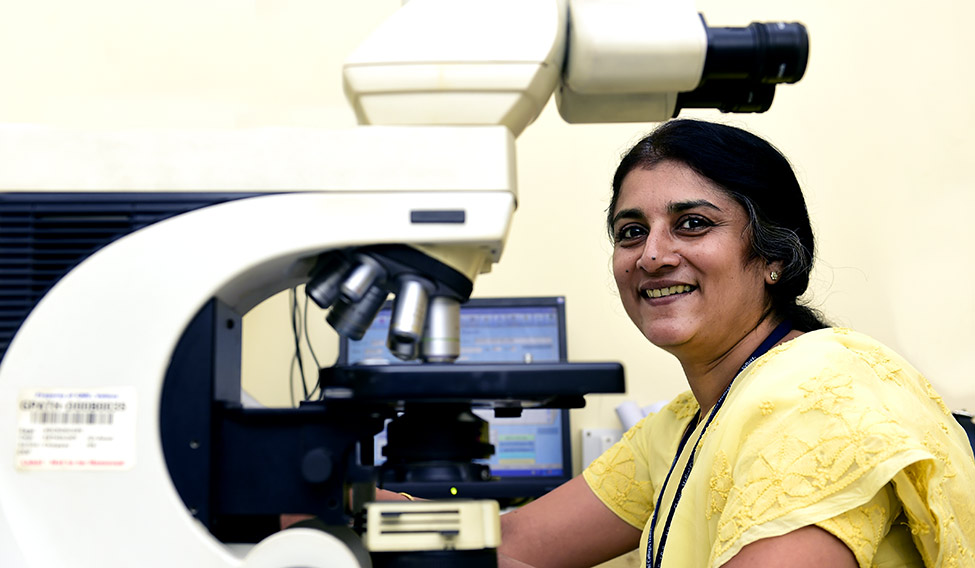 "It's a compulsory residential college, so all students and faculty live on campus," says the principal of the medical college, Dr Anna Pulimood. She says it's like the traditional gurukul system of learning in an informal setting. CMC has a unique programme called the foster family system where every student is allocated to one family on campus. This gives the students a chance to share problems, have meals together and hold lively discussions with the faculty and senior doctors.
"Having a foster family is like having a home away from home," says Shantanu Nayak, 21, final year student at CMC. "I've been allocated to the family of our professor of medicine. They call us often for dinner and we have informal chats on a variety of subjects from the education system in India to questions of faith and religion."
The course places emphasis on community-based training, where students go and live in villages and rural areas and learn how to deal with the health problems of the community, whether it is low immunisation, poor nutrition or lack of hygiene. "In the long run, over two-thirds of CMC graduates stay in the country while only 10 to 20 per cent of graduates from other top medical colleges in the country choose to remain here," says Pulimood.
To understand why, one needs to travel back many decades when Ida started a single-bed dispensary there in 1900, which later flourished into the 2,411-bed hospital it is today, and later the medical college, which is currently ranked among the top medical colleges of the country. CMC was ranked the third best hospital in the country in THE WEEK-NIELSEN survey and the top hospital in the south zone. In 1947, the first batch of men was allowed to enrol in the college and Dr P. Zachariah, 86, president emeritus of the CMC alumni association, was part of the third batch of men who studied there. He feels CMC has been able to uphold its ethos and mission because students grow up watching the faculty, and often become professors themselves who pass on the values to the next batch. "So, in a sense, there was no need to define the ethos. It was passed on by osmosis rather than by definition," he says. Many of the people in his generation chose their careers depending on the needs of the institution. He himself decided to teach physiology instead of taking up clinical work because he thought it was his calling and because CMC needed his services. "Our personal lives were very much tied up with the development of the institution," he says.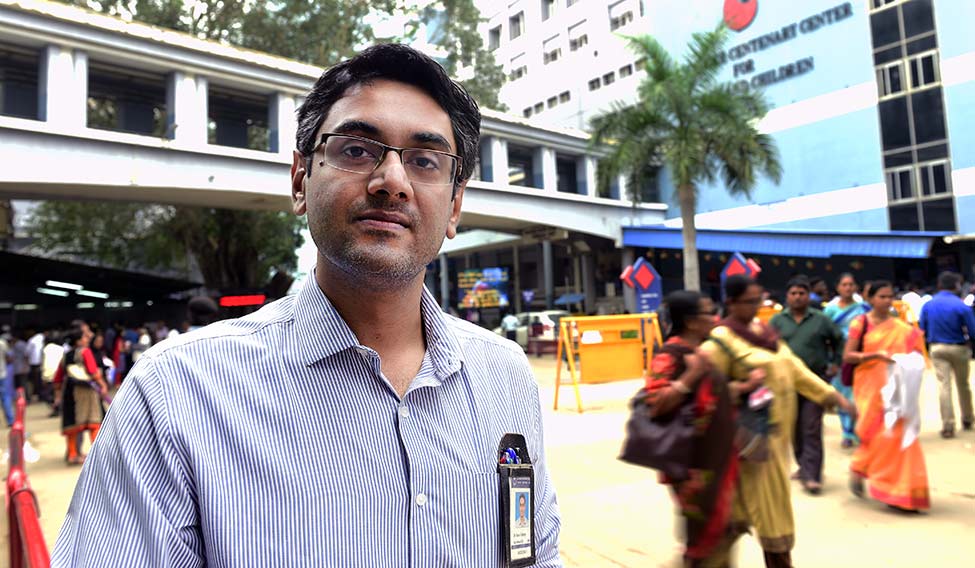 Dr T. Jacob John, virologist and retired professor at CMC, recounts how after getting a diploma in child health from Vellore, his professor asked if he would stay on as a member of the faculty. He excused himself saying his parents wanted him near them in Aluva, Kerala. A month later, the professor called him to his room. "I went and visited your parents," said the professor. "They feel it would be a privilege to have their son work at CMC." At first, John thought he was joking. Then he realised his professor was in earnest. "That's the way CMC cements your loyalty to it," he says. "You're no one in the hierarchy and yet you're treated with respect and shown to be valuable."
What is fascinating is that the process of osmosis that Dr Zachariah described continues to thrive even today and the original vision of Ida Scudder remains preserved. To understand what attracts young and upcoming doctors to the pulsating throes of life at Vellore, I met Dr Tarun K. George, 32, who studied in CMC and now works in the hospital as a general physician. He says that most CMCites are exceedingly proud of its brilliant legacy. "A lot of who we are is because of the institution as it nurtures and doesn't just teach values," he says. "For example, our department started training programmes for doctors to treat HIV patients, many years ago, and I feel proud to be part of it because it didn't just treat a disease that no one wanted to, but also empowered others to treat it. There are many other initiatives like this to help those who can't help themselves. Being a part of them gives a different dimension to what I do."
Other than the main hospital, CMC has community and mental health centres, an eye hospital, a low cost effective care unit (LCECU) and a rehabilitation institute. It has a campus at Chittoor and a new project being developed at Kannigapuram to improve quaternary care and trauma facilities.
"Whether it was maternal and child health, treating HIV or combating the stigma of leprosy, we have always been in the forefront by being relevant, meeting the health needs of the nation at any specific time period and making a difference to the lives of people," says Dr J.V. Peter, director, CMC. He explains why CMC has appealed to the Supreme Court to permit its method of selection of candidates after NEET became operational. "To be able to fulfil the mission and vision of CMC, which has remained the same for over 100 years, we need to be able to select the right candidates, which is not just based on their marks and eligibility but also suitability," he says.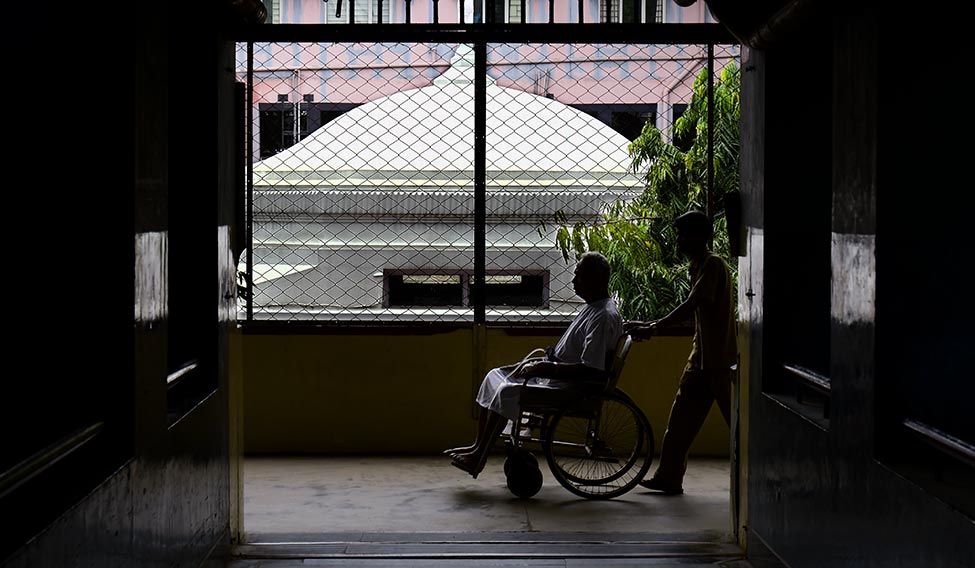 "The latter is assessed during a two-and-a-half-day process where top-ranking eligible candidates undergo interviews as well as individual and group tasks and group discussions that assess aptitude, communication and leadership skills, prioritisation, and service commitment among other things. It is only after this that we select students. The tuition fee has been intentionally kept low at Rs 3,000 per annum for MBBS, 0400 for postgraduate courses and Rs 500 for higher specialities, for several decades, to nurture the philosophy that when education is provided almost free, it is the expectation that the student would go out with an attitude of serving the society."
The rapid growth and expansion of the institution, however, has not come without any cost. "The simplicity and shared vision the early community had are threatened by the growth and the changes in society," says Dr Prathap Tharyan, who recently retired from the department of psychiatry at CMC. "This has necessitated some adjustments within the institution. There used to be a fixed ratio in the salaries of the highest and lowest paid employee. This has changed because of the need to retain senior staff. Similarly, the closeness and cohesion that the faculty shared when we joined in 1987 and the mentoring of students have been strained by the increase in the number of staff and students and the increasing demands on our time. Yet, the core ethos has largely remained the same because many of the undergraduates and postgraduates join the faculty and our alumni networks are very strong."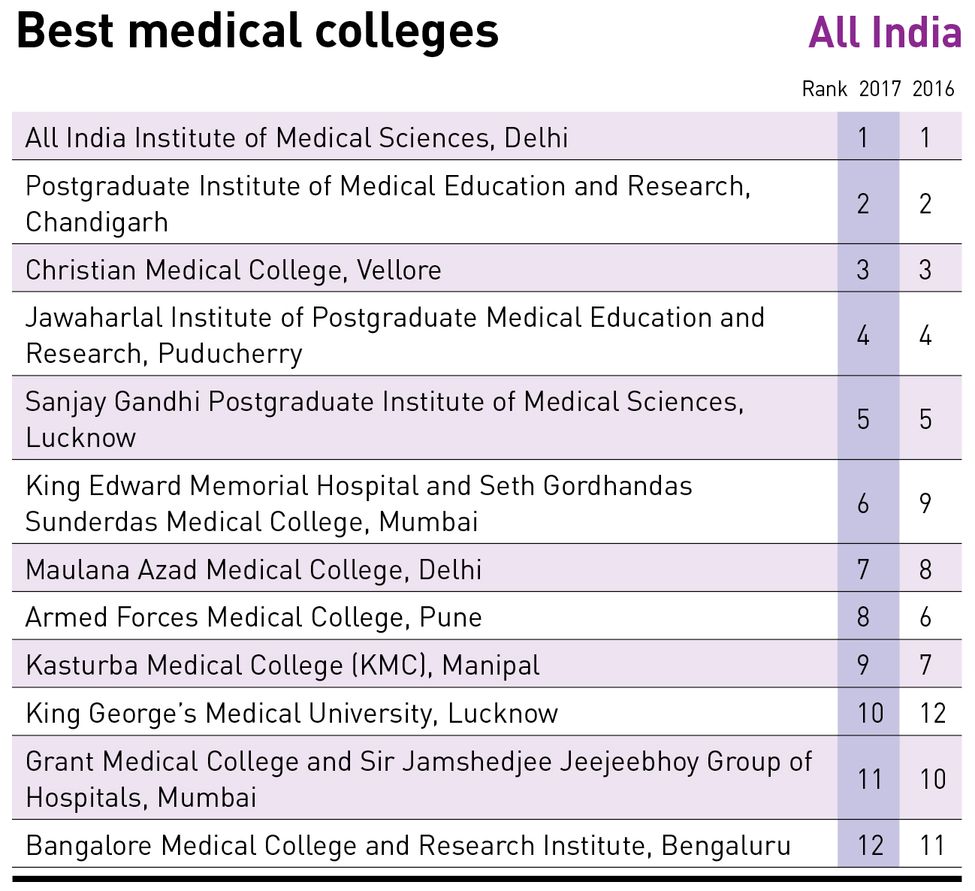 To understand the institution's commitment to service, we visited one of the slums frequented by the outreach workers and doctors at LCECU, which was started in 1982 to take care of the health needs of the urban poor. On a sun-splattered Wednesday morning, we set out with Dr Sushil John, who has trained in community medicine and works at the unit, to a part of Vellore called Old Town. It is Diwali and the sound of fire crackers shatters the silence. We enter one of the houses with a roof of corrugated iron and inside, in a small room, lies a quadriplegic man in cargo shorts. Mechanical wind emanates from a table fan and a picture of Mother Teresa hangs on the wall. There are a number of cellphones lying next to him. His name is Edward and he has limited movement in his hands. When we ask if we can photograph him, he says he wants to wear a shirt and his mother, standing next to him, painstakingly helps him slip into one. Then he hands us a card on which is printed a list of services that he offers: Mobile and DTH recharge, SIM activation, Xerox and scanning, train ticket booking and money transfer.
John tells us his story. Edward used to be a painter before he fell from a ladder and injured his neck. After being taken to a private hospital and a government hospital, he was brought to CMC. After being offered acute care at a concessional rate, he went home as he felt he couldn't afford long-term rehabilitation costs. A local woman trained to rehabilitate people in the community, while visiting another patient in the neighbourhood, found Edward in a pathetic condition lying on a sheet on the ground. His urinary catheter hadn't been changed for four months. There was a bed sore covering his lower back. He had a collapsed lung and was suffering from pneumonia. LCECU referred him to the physical medicine and rehabilitation department, which took him to CMC for acute care and after two months, moved him to the rehabilitation centre where his condition improved. Upon discharge, LCECU bought him a mattress through donations and linked up with a local shop to provide him with eggs, oil and milk on a weekly basis. One of the local volunteers suggested cell phone work and an NGO in Chennai offered to pay the down payment to start the business. He now has a business that enables him to provide for his family.
"Edward said after his accident he wanted to die," says John. "Only after getting admitted to CMC and meeting individuals like himself did he begin to feel hope. There was no physical cure for him but we helped someone who could hardly move by himself find new purpose in life."
There are dozens of stories like Edward's that John and Dr Sara Bhattacharji, who used to head the unit, told me. Bhattacharji talks of how sometimes you just need to light a spark to brighten the lives of a whole community. "I think it's like a spider's web," she says. "Many things are connected that are sometimes invisible. When it rains, the rain drops make the web visible." She says that most of the communities she's worked with have all the resources they need, and all that's required is a spark. "You stumble on one light and hundreds of lights and connections come alive."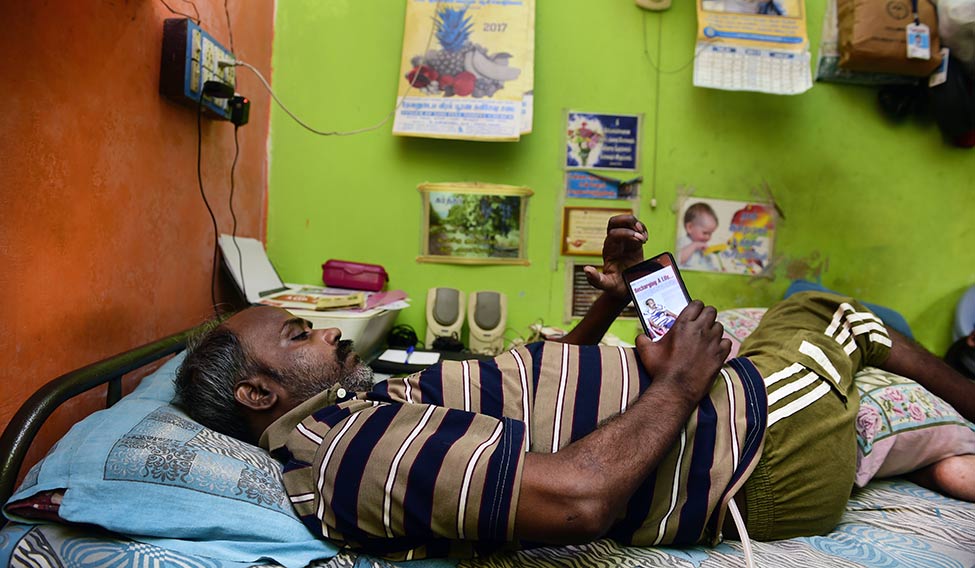 Perhaps the person who understood this the best was the founder of CMC herself. One day, in October 1937, Ida learnt that the new Indian Ministry of Public Health was closing all medical schools that were not affiliated with the University of Madras. To affiliate with the University, Ida would need 12 additional professors, the hospital would need more equipment, three new laboratories and increase the number of beds from 268 to 500. Ida could see no way out and for the first time in her life, felt a deep despair. One day, one of the first-year students narrated to Ida a dream that she had. She saw a beautiful garden with two jars—a big one and a small one—near a well. As the small one was easier to fill, she used it to water the garden. Finally, she came to a particularly beautiful flower but there was not a drop left in the jar to water the flower. She cried bitterly and wished that she had filled the bigger jar. Ida pondered deeply over the dream and finally came to a decision. She wouldn't err on the side of being too small. She would dare to dream big and keep the hospital open somehow. No flower should go unwatered because she chose the smaller jar. One woman's vision developed into the institution that CMC is today; one that strives to water every flower that blooms on its garden.