Investigators said not all of the missing people could have joined Islamic State.

R&AW's network in Afghanistan, Yemen, Iran and Syria could help locate the missing people.
Athikkadu is a small village near Nilambur, the teak capital of Kerala. For the past ten years, a group of Muslims has been practising community living here, in a settlement built on five acres. Their aim is to go back to a pristine form of religious life, shedding the comforts and temptations of modern life. Nearly all of the 21 young Muslim men and women, who were reported missing from Kerala over the past few days, reportedly had a similar aim—to return to a 'purer' form of Islam. But their families and relatives remain a worried lot.
In Kasaragod, the northern-most district of Kerala, 17 people, including four entire families, have been missing for the last two months: Abdul Rashid Abdullah (32), a computer engineer, his wife Ayesha (24) and their two-year-old baby girl; Ijaz (34), a medical doctor, his wife Rifala (24), a dentist, and their two-year-old son; Ijaz's brother Shihaz (28), his wife Ajmala (20) and their son; Marwan Bakkar Ismail (23), Hafeesudheen (23), P.K. Ashfaque (25) and his wife Shamzia (24) and their two-year-old daughter; Firoz Khan (24), Mohammad Sajid (24) and Mohammed Murshid (26).
State police and Central intelligence agencies began investigating their possible links with Islamic State after some of them sent messages with specific religious references to their relatives back home. The messages were sent through WhatsApp and Telegram, another mobile application. Tracing the messages, the police found out that all except Firoz had left India. "We have reached the right place. This is really God's own place, Islamic state, the place where everyone lives according to Islamic laws. From now onwards, we want to live here," said Abdullah in a message. He asked his parents to join him. Ismail said he had reached the Prophet's abode and hoped to meet his parents in another world.
Firoz telephoned his parents on July 5 and told them that a group from Kasaragod had gone to Syria to join IS. He said he was in Mumbai and was planning to return soon. Relatives of the missing people approached the police after this phone call. Five days later, sleuths from the Intelligence Bureau arrested him from a hotel in Mumbai.
Ijaz and Abdullah had told their relatives that they had got better jobs in Sri Lanka, where they could undergo religious studies. Ijaz had done his MBBS in China and returned to Kerala three years ago. A month ago, he applied for extended leave from the hospital where he was working.
Abdullah had his schooling in Oman, where his father was working. After finishing his BTech in electronics from an institute in Kerala, he took up a job in Dubai. He returned to Kerala five years ago and married Sonia Sebastian, who was his BTech classmate. Sonia converted to Islam and took the name Ayesha. The couple were teaching in a school at the time of their disappearance.
Police superintendent Thomson Jose told THE WEEK that the police were in touch with Central agencies. "We have registered nine cases," he said. A 20-member team is working on the cases in Kasaragod.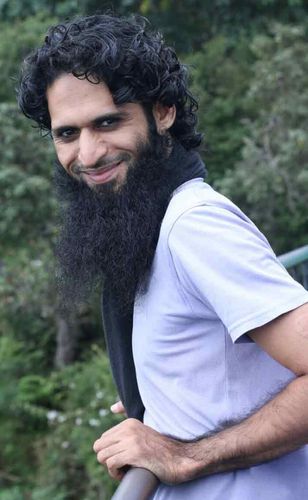 Two siblings and their wives—Bexen Vincent aka Eesa (31), Bestin Vincent aka Yahya (23) and Nimisha aka Fathima and Merin Jacob aka Mariam—have gone missing from Palakkad. A case was registered on July 9 after their father, Vincent, and their stepmother, Elsy, filed a complaint with the police superintendent A. Srinivas. The brothers had converted to Islam sometime ago. The father told the police that they were influenced by Zakir Naik, but he later withdrew the allegation.
Vincent and Elsy said their sons visited them last in April. "Bexen left on May 15 and Bestin three days later, saying they were headed to Sri Lanka for setting up a carpet business. We had given Bestin 05 lakh for his business," Elsy told THE WEEK.
Eesa, an MBA, married Nimisha last year and she converted to Islam. She was a student at a dental college in Kasaragod. Abdullah's wife, Ayesha, too, had studied in the same college. Nimisha's mother, Bindu, said her daughter was brainwashed by a volunteer group in the college, especially by one of her roommates, who introduced her to Eesa. After she stopped responding to her messages, Bindu travelled to Kasaragod last November to meet her, but the daughter said she had converted to Islam and preferred to live with Eesa.
Yahya married Mariam around the same time. Mariam was born Merin Jacob in Kochi and they fell in love in high school. They broke up after Yahya turned all his attention to Islam. Merin later got a job in Mumbai, but Yahya followed her and persuaded her to adopt Islam and marry him.
For Bindu, whose elder son is a Black Cat commando, her daughter's conversion and marriage was a big shock. Although she grudgingly accepted the marriage, she objected when Nimisha told her that they were moving to Sri Lanka. Last month, she messaged Bindu that they had reached Sri Lanka. And, on June 15, her husband's family received a message that they were doing fine.
After the IB failed to confirm that the missing people had indeed joined Islamic State, the R&AW took over the investigation on July 12. Investigators believe that the R&AW's strong network in Afghanistan, Yemen, Iran and Syria will help as most of the missing people are said to have gone to these countries. Investigators said not all of them could have joined IS. NIA sleuths suspected that some of them could be part of local criminal gangs and vanished after coming under police scanner. Even the conversions could be intended to obtain fresh identity proofs and travel documents to move to countries which are centres of illegal drug trade and hawala transactions.
On July 12, Ijaz's wife, Rifala, sent a voice message to her father that she had left home because she got a new job. She said she was waiting to move into a new apartment, which was being renovated. Although she dismissed the dark rumours surrounding her disappearance, Rifala refused to reveal her whereabouts.
And, the mystery deepens.
WITH SCHILLER STEPHEN AND ANEESH KUMAR