The distance from Key West, Florida, to Havana is only about 80 nautical miles. Yet, after Calvin Coolidge crossed the Gulf of Mexico on a warship on January 15, 1928, no other US president paid a visit to Cuba. That is, until March 20, when Barack Obama boarded Air Force One at Andrews airbase and landed in Havana barely three hours later. Coolidge's trip, in contrast, took three days.
Obama arrived in Cuba for a three-day visit accompanied by his wife, Michelle, and daughters Sasha and Malia. The president scheduled his visit to coincide with his daughters' spring break, giving it a personal touch. Such a gesture was possibly needed as Cuba's ties with the US have been fraught with tension for nearly a century.
Cuba came under US occupation in 1898 after the Spanish-American war. Although the US quickly granted Cuba independence, it retained the option of intervening militarily in the country. But as most Cuban leaders were largely pro-US, the ties remained smooth. The break came in 1959 after a young Marxist revolutionary called Fidel Castro seized power, overthrowing president Fulgencio Batista. Castro took over US-owned properties and businesses and hiked tariffs on imports from the US. With Cold War at its peak, Castro sided with his communist brethren in the Soviet Union, forcing the US to retaliate with an economic embargo, gradually expanding it to cover all contacts. Attempts to assassinate Castro, the botched Bay of Pigs invasion in 1961, and the Cuban missile crisis a year later, turned the two countries into mortal enemies.
Obama has been keen on normalising ties with Cuba since the beginning of his second term. He first met Cuban President Raul Castro on December 10, 2013, during the memorial service for Nelson Mandela. Several rounds of intense negotiations supported by Pope Francis, followed. On July 20 last year, Cuba and the US reopened their embassies in each other's capitals, restoring full diplomatic relations. With Obama's visit, the ties have come full circle.
Obama's biggest challenge before the visit was Cuba's abysmal record on human rights. He broached the subject at his joint news conference with Castro and during his public address to the Cuban people. For Cubans, who are not familiar with their leaders being questioned in public, the news conference was a pleasant surprise. Obama even prodded Castro to answer a few uncomfortable questions. He, however, emphasised that Cuba's destiny would not be decided by the US or any other nation. "The future of Cuba will be decided by Cubans," said Obama.
Although his visit got overshadowed by the terrorist attacks in Brussels, Obama did not deviate from his agenda in Havana. "With the visit, Obama is cementing his legacy," said Sebastian A. Arcos, associate director of the Cuban Research Institute in Miami. Most observers seem to agree. "Obama has been keen on the legacy issue. There is a big symbolism in saying that he has made the big unthinkable change on Cuba, just like the nuclear deal with Iran," said Rajeswari Rajagopalan, international relations expert at Observer Research Foundation in Delhi.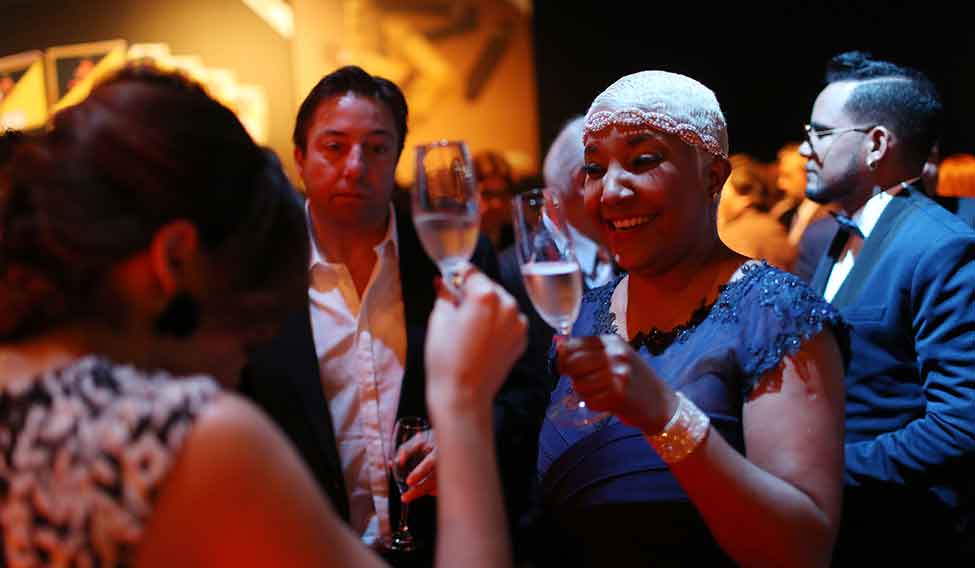 Whether symbolic or not, Obama's initiative enjoys a great deal of domestic support. A recent New York Times/CBS News poll found that 62 per cent of Americans supported renewal of ties with Cuba. Although several Republican leaders, including presidential hopeful Ted Cruz, who is a Cuban American, opposed the Obama initiative, many others, including the leading Republican candidate Donald Trump, offered support.
It may take some time to evaluate substantial takeaways from the visit. But it could lead to "collaboration on security matters including drug traffic interdiction, collaboration on the safety of agricultural products, improved cooperation between environmental scientists, and the opening of US investments in Cuba in sectors such as hotels and telecommunications," said Jorge Dominguez, co-chair of the Cuban Studies programme at Harvard University. Other areas to witness important changes are agriculture, trade, investment, banking, pharmaceuticals and travel. For the ties to reap their full potential, the US Congress needs to revoke sanctions against Cuba. Obama has already asked the Congress to lift the sanctions, but being dominated by Republicans, it is unlikely to oblige. Dominguez, a Cuban American, said a majority of Cuban Americans supported Obama. "This is a significant change in public opinion in this community and an important basis on which to build a future."
Arcos, however, warned that there were a lot of people who believed that the trip was unfortunate and hasty. "It grants political legitimacy to a discredited dictatorship—the longest in the history of the western hemisphere—and provides economic resources to sustain the current leadership," he said. "This increases the chances of a political succession, instead of a transition to democracy. There is no fundamental objection to talking to the Cubans. But the US is making important concessions without reciprocity, and prioritising business over human rights and democracy."