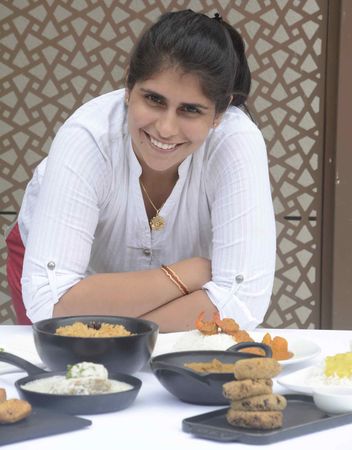 Open the newspaper on any given day, and there will be a column on the latest restaurant that has hit the town. Be it a high-end Japanese restaurant, an all-you-can-eat midnight buffet that is open until 4am, or your local vendor selling 100 varieties of dosa, Mumbai has something for everyone.
Most foodpreneurs get into the business to serve the kind of food they would love to eat, but to stay competitive they must constantly keep their finger on the pulse of the city and serve up something new. Jain Chicken, Quinoa Cake and Manchurian Dosa are just some examples of unique innovations that have come up as a result of this drive. But what are the restaurant trends driven by customers today?
Healthy is the new black Arguably, one of the biggest changes customers have driven among restaurants is the push towards healthy food. The average Mumbaikar eats out three to four times a week and that means the oily meat-laden biryani has lost favour with the crowd while the salad reigns supreme. And, it is not enough to simply dish out a Caesar Salad or some limp lettuce on the side. Customers demand variety, clever salad combinations and produce that is visibly fresh. As restaurants frantically whip up Raw Cacao Smoothies, it is clear that healthy is the new black.
Food mashups Recently, the city rejoiced as Domino's decided to launch its burger-pizza hybrid here before anywhere else in the world. Previously, we have had to wait months before the cronut or the monster milkshake made it to Mumbai, but not anymore. In the age of social media, customers get bored very quickly and if restaurants want to stay on top, they constantly have to dish out something unique. This trend is seen not just with big chains like Domino's or Shiro, which recently introduced the Sushirrito (a cross between a sushi roll and a burrito), but also with your local sandwich or dosa vendor, who must constantly come up with a new filling to remain interesting. The latest at my local sandwich-walla is the Samosa-Veg-Mushroom Cheese Grill Sandwich, a carb-laden invention I am most addicted to!
International vs regional From Peruvian to French to Japanese, the age of Chicken Manchurian is finally drawing to a close (thank God!). As customers travel more and ditch their foil-wrapped theplas for local food at their destinations, their palates have developed and they happily come back and demand those meals at local restaurants. The interesting bit is that this demand is not just limited to Ceviche's and Coq au Vin's but also for regional cuisines like Assamese, Bengali and Parsi food. Of course, they, too, have to innovate to be relevant in today's market, but, for the latter, it is more about evolving the pricing and packaging component than the actual food itself. Be it The Bohri Kitchen's Thaal-in-a-Box or Gitika's Pakghor pop-ups, regional food is fast becoming a part of the city's food fabric.
As I finish writing this article, I read a scathing review about the Sushirrito on a site. But the review doesn't matter because the restaurant has managed to achieve what it wanted to with this crazy invention—they have piqued my interest enough for me to talk about it, and now possibly try it with my friends.
When she is not eating or writing, Perzen Patel runs the Bawi Bride (a food blog site) and the Bawi Bride Kitchen—a gourmet Parsi food delivery company in Mumbai.