"In many cases, the people and founders were techies who did not understand business"- Kris Lakshmikanth, founder, Headhunters India

"What startups are not doing is enough profits and they are not doing that because they are over-investing in growth" - Saurabh Srivastava, Indian Angel Network

"I have personally seen many startup employees burn out early in life" - Naresh Malhotra, CEO, Modern Family Doctor
Last October, a real estate industry association organised a news conference in Mumbai to announce a property fair. Among those who addressed the media was Rishabh Gupta, interim chief executive officer of Housing.com, a home search portal funded by marquee investors like SoftBank, Helion Ventures and Nexus Venture Partners. As the conference progressed it took an interesting turn—what was meant to be a promotional event soon became a grilling session on the failings of the industry. And, Gupta was left to field uncomfortable questions on the goodwill that Housing.com had lost over the previous months. His response was trite. "Our consumers are still finding houses. That is what we work for. That is happening and that will continue to happen," he said.
To be fair to Gupta, there was little else to say while helming a three-year-old company reeling under the effects of a public spat between its board and cofounder Rahul Yadav, who eventually quit the company. There were also murmurs that the company had cheated brokers, who are a vital link in its business. Gupta has since made way for Jason Kothari, the portal's third CEO in three years.
Housing.com's story is just one of many that suggest that all is not well in India's startup ecosystem. Companies that have raised billions from venture capital funds now find themselves faced with a moment of reckoning. The smartphone wave made India a market like never before and startups which bet on the wave—such as retailers Flipkart and Snapdeal, taxi aggregator Ola, restaurant aggregator Zomato (now also a food ordering app), and Housing—became household names bearing billion-dollar price tags. They now face questions from many corners, which might not have evasive answers like the ones Gupta gave to the journalists.
The business model
The nature of operations of startups is the main reason for questions on their sustainability. The e-commerce giants, in particular, have been using investors' money to offer deep discounts. In a recent interview, Ananth Narayanan, CEO of the fashion portal Myntra, admitted that it would be tough to do away with discounts and retain customers. Does that mean pricing was the only differentiator for the poster boys of e-commerce? Will the path to profitability become more difficult because of their reputation? Will investors be more reluctant to release funds in the absence of credible answers to such questions?
Deepinder Goyal, co-founder and CEO of Zomato, says that should not be a problem. He used funds not for discounting but an aggressive foray into 23 countries. "For us, it is not about the next fund raise; we have always believed in focusing on execution. We believe that if we build the company the right way, investors will call us, like they have in the past, and honestly that is the best kind of conversation to have with potential investors," he says.
Experts are taking a more nuanced view on the question of business models. Says Sumit Khanna, partner and national head for corporate finance at Deloitte India: "There should be inherent margins in the 'current' business model—startups often make assumptions about tweaking the business after attaining certain scale, which may not work out. Each business needs to understand the behaviour of the consumer and ensure that the tweaks will not lead to huge customer attrition. Taxi aggregators may be able to increase fares and not lose customers because they have modified the user habit. However, this may not hold true for fashion portals."
The law of the land has raised its own set of questions on the subject. On November 19, the Delhi High Court ordered the Enforcement Directorate to investigate 21 e-retailers for likely violations of norms governing foreign direct investment. This must be seen in the backdrop of concerns that they might actually be following a business-to-consumer model, which is not allowed for e-retailers, rather than the marketplace model which merely connects buyers with sellers. In the grocery delivery space, Grofers and PepperTap have launched their own labels. That questions the efficacy of their original business model of buying groceries from a third-party store on demand and delivering it to customers.
The valuations
In his book The Golden Tap: The Inside Story of Hyper-Funded Indian Startups, serial entrepreneur Kashyap Deorah writes about the perils of having access to the proverbial golden tap, a metaphor for risk capital that is not your own. "Without funding, startups are forced to build something of customers who are willing to pay for it. They do so because their life depends on it." He contrasts this with an over-funded startup, which will be pulled into a cycle of trying to achieve "insane growth" first and "insane profit margins" later to justify its valuation. In such a scenario, the entire business becomes prisoner to irrational self goals.
So, are India's best-known startups overvalued? "Unless I explicitly value each one, I don't know, but it is a collective overvaluation. Some of them will make it and be good investments," says Aswath Damodaran, professor of corporate finance and valuation at the Stern School of Business, New York University. Have investors given too long a rope to startups? "Investors give themselves the rope, not the startups. By making capital too easy to get, they have encouraged bad business practices," he says.
That does not necessarily mean it is a bubble, says Saurabh Srivastava of Indian Angel Network, an association of early-stage investors. "Some of them have put themselves a little ahead of themselves in the sense that they have to grow into that valuation. It is not a bubble; they are doing real business. This is not like 2000-2001 [the dotcom burst]. What they are not doing is enough profits and they are not doing that because they are over-investing in growth." Srivastava says developments like the slowdown in China and the risk posed by that to venture capital invested in that country have already prompted investors to start questioning the methods of their companies here. That pressure might take away some of the irrationality that had prevailed in the valuation game over the past few years.
And, the space is already crowded. "In any domain, there was more than one startup. All of them were consumer businesses, but in many cases, the people and founders were techies who did not understand business," says Kris Lakshmikanth, founder of Headhunters India.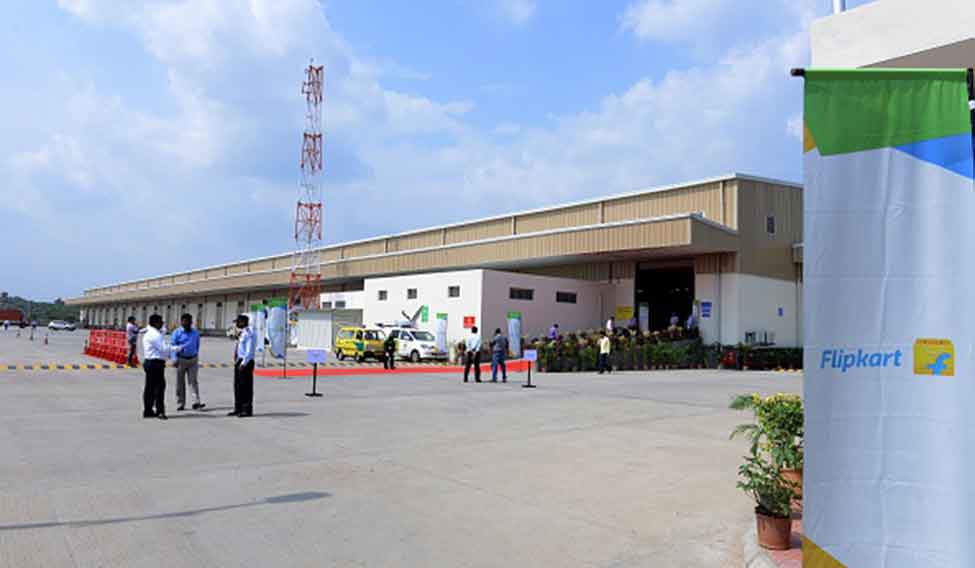 A byproduct of astronomical valuations was the hubris it engendered among entrepreneurs. Deorah narrates in his book his personal exchanges with Rahul Yadav and accounts of his conduct from other sources to posit him as the embodiment of this hubris. He mentions the instance of a Facebook post by Yadav which mentions SoftBank telling him that its investment in Housing.com was worth 0.1 per cent of its stake in Alibaba and it did not matter if Housing failed. "While I do not endorse the ways or means of the person in question, his disillusionment about this reality is quite telling as to how he was surprised by the obvious," he writes.
The competition
After a bad Diwali season in 2014, brick-and-mortar retailers seem to have staged a comeback in 2015. Most of them have recorded double-digit growth in sales, leading to a perception that the hankering for the 'touch-and-feel' aspect of shopping may be back. The advantage that e-retailers had over traditional lifestyle chains in terms of geographical reach may also begin to disappear with some of the country's largest conglomerates moving in to claim a piece of the e-commerce pie. In October, the Aditya Birla group launched its fashion portal abof.com. Reliance Retail is also set to come up with its own e-commerce offering. K.R.S. Jamwal of Tata Industries has been reported as saying that in the company's next phase of growth, e-commerce and traditional retail channels would be run simultaneously by the same set of players.
These initiatives might not pose much of a challenge to the Flipkarts and Snapdeals. "Many of them are looking at doing businesses which are looking more at their own products and services. So I don't think the Tatas or Birlas are looking to set up a Flipkart. They want to leverage e-commerce as well as traditional sales models for their entire group of companies," says Srivastava.
Tata Industries' UniStore venture, however, seems a little more ambitious. In response to a questionnaire on the nature of the initiative, a Tata Industries spokesperson said: "Tata UniStore Ltd will launch a multi-category online mall with hundred plus curated Tata and non-Tata brand stores, including some brands exclusively online with it."
The people
Startups' credibility took a hit in the job market because of a spate of layoffs, the most glaring instance being that of the food startup TinyOwl. Its two cofounders were held hostage by employees after they announced a second round of layoff a week ahead of Diwali. Zomato relieved 10 per cent of its global workforce in 2015. According to an article on business information website VCCircle, the total number of reported cases of job cuts across startups is around 2,000, even as many go unreported in companies with fewer than 100 employees. Although much of these happened because these businesses scaled up more than they could afford to, there are elements to working in a startup that make it a tough job.
"While the compensation structure has been above average in most startups, it has not necessarily created job satisfaction," says Alok Shende of Mumbai-based Ascentius Consulting. "The disenchantment of employees is driven by the unstructured job experience, and the lack of evolved culture that acts as a binding force for the employees."
Human resources experts say most Indian startups have employee issues. "Many employees join these startups with great expectations and find that it is nowhere near the heaven they thought it will be," says Lakshmikanth. "Long working hours, no weekends, no social life are the norm. To work in a startup, you need a different state of mind. It won't suit all. First, there are no hierarchies. Everybody can approach the boss. Second, you are expected to take decisions on your own. Third, you should come with a solution and not a problem. Fourth, the nature of work is routine."
And the workload is heavy. "In a startup, an employee has to multitask as he is supposed to do the job of three to four people," says Naresh Malhotra, CEO of the startup Modern Family Doctor. "I have personally seen many startup employees burn out early in life."
Not everybody, however, agrees; they say the rewards often match the hard work. "No doubt it is really challenging to work in a startup, where you do not have any job description, there are inadequate resources and long working hours," says Gaurav Sinha, who heads FirstHandle, a startup running a free mobile app that alerts the user of bargains and sale offers in their neighbourhood. "But you need to have the appetite to join startups because returns are phenomenal."
The road ahead
While there are divergent views on whether we are seeing the end of a party, there seems to be near unanimity among experts that it is high time these companies started focusing on profitability. Srivastava is reluctant to preach, but still has a piece of advice. "At this point in time, global sentiment is not that high on irrational exuberance. If I were in their shoes, I would very much be focusing on margins, on efficiency of operations, efficiency in execution, customer experience and yes, on managing costs," he says.
And, of course, the fittest ones have the best chance for survival. "Historical data brings out the cold maths—eight out of ten startups are destined for failure," says Shende. "The sheer volume of startups that have come to the fore and the pervasive funding that is available do not change this maths. On the contrary, the failure rate, already high, may marginally go up."
In 2016, we may see consolidation picking up pace and, at the end of the process, only the top two in each vertical might survive. This is in line with the global experience of startups. "I am of the opinion that investors will continue to chase strong and disruptive businesses while the fringe players will find it increasingly difficult to raise money," says Shende.
The picture, however, might be different for non-e-commerce startups. As Srivastava points out, funding by angel investors continues to be strong and it is flowing to ventures in medical devices, semiconductors, food chains, hospitality, education and IT-enabled services.
In the meantime, the debate on whether Indian startups are good for investment will continue. It is tough to say who will have the last word on it. However, an investor who has put his money in Snapdeal, Bluestone, Practo, Ola, Paytm and Holachef among others has a word of advice. "What I would like to do is to leave behind a sustainable entity of a set of companies that operate in an exemplary manner in terms of ethics, values and continue what our ancestors left behind." The investor's name is Ratan Tata.
WITH ABHINAV SINGH