It was Christmas vacation, and while most of his friends were sleeping in or headed out to play basketball, Varun Munagala, 13, had a different plan. He woke up early, went to the first floor of his villa in Gachibowli, near Hyderabad, and got ready to do some mining.
No, he didn't have a helmet or a shovel; his equipment consisted of three large monitors and an advanced graphics processing unit (GPU). After all, this miner was not after coal, but cryptocurrency.
Ever since Bitcoin became a buzzword, cryptocurrencies like Litecoin, Ethereum, Dash and Monero have been in huge demand. While many people want to buy these currencies, there are others, like Varun, who want to mine their own. Across Hyderabad and its outskirts, many youngsters and entrepreneurs have been converting their houses and offices into mining units, hoping to make a fortune.
Varun, who studies in an international school, has been mining for the past six months. "I wanted to buy games and started watching videos on how to make quick money. That is when I got to know about mining," he says.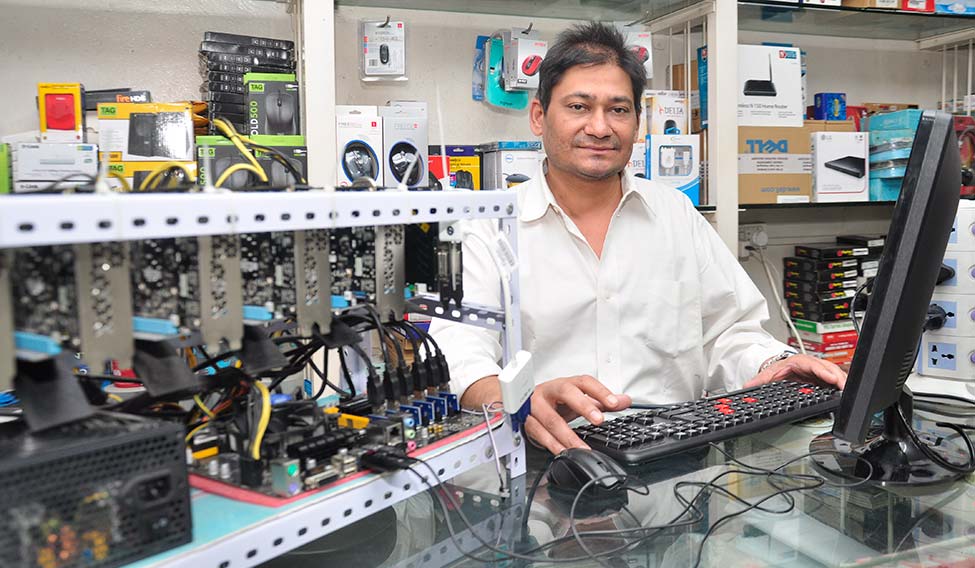 With the help of his Ubuntu operating system and a Bash script (a sequence of commands), Varun has been running programmes to generate Ethereum coins, which go into his virtual wallet. "I exchange these coins for games online," he says. Hesitantly, he adds, "I once lost a good amount after I tried my hand at online gambling."
Varun makes sure that all his equipment is up and running even when he is in school—he doesn't want to halt the mining process. His older brother Akash, 18, has his own setup across the room. He generates and sells hash power, or hash rate, which is the speed at which a computer mines cryptocurrency. The more the hash power, the better the mining output. "I downloaded a programme that generates hash power. [I sell the hash power and] in return, I get Bitcoin or other currencies that I can later convert to dollars," says Akash.
Their parents, too, are happy with the hobby. "This is the best way to keep busy instead of playing games. Their brains develop and understand technology better because of mining," says their father, Babu Munagala, a tech startup founder who returned to India after living in the US for two decades.
Mining cryptocurrency, however, comes with its own challenges, foremost of which is high power consumption. As they are run continuously, the machines consume a lot of energy and get heated quite quickly. So, ACs are a must. Running each machine can cost Rs 2,000 to Rs 5,000 a month. Also, high-speed internet is a prerequisite. The initial investment, including the equipment, is about Rs 2.5 lakh. The profitability depends on the value of the cryptocurrency at the time. If the cost of mining one unit of a cryptocurrency is more than its market value, it would be sensible to just buy the coins online.
Though the Reserve Bank and the finance ministry have warned that cryptocurrencies are not legal tender, the aspirations attached to them are quite high. "I want to buy a Ferrari," says Prashant Surana, 21. The business management graduate from Secunderabad says cryptocurrencies are the "future of the economy" and that they "give power to every individual".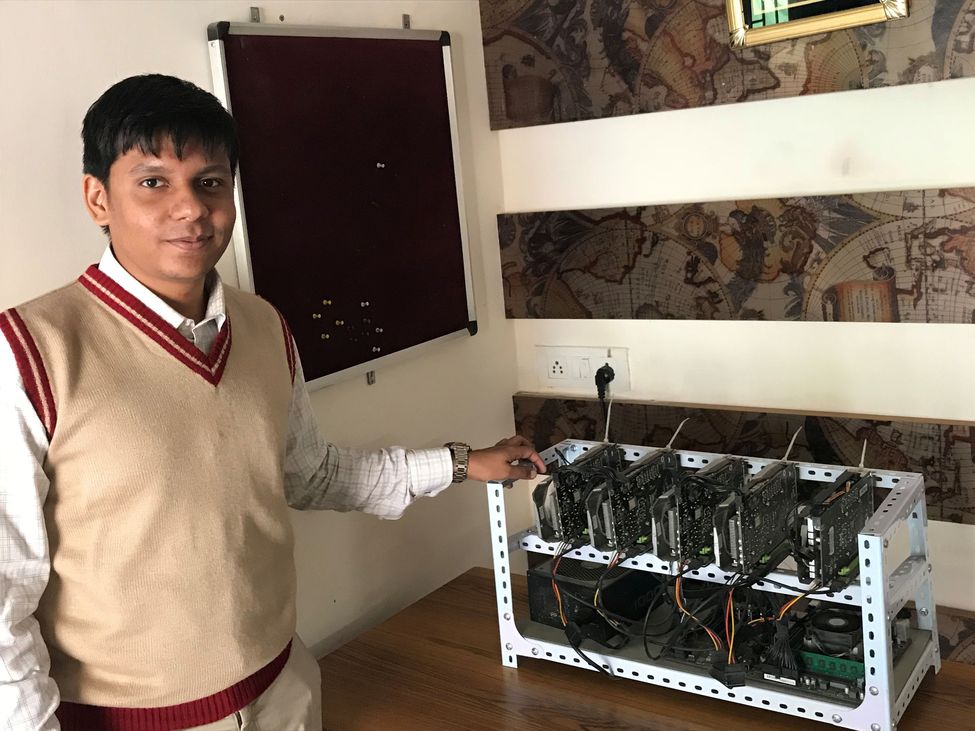 Surana is the founder of a blockchain (online ledger) startup called Snapper Technologies. He was an early entrant into the market and, with an investment of Rs 5 lakh, started not only trading in, but also mining cryptocurrency. In one of his rooms, Surana has installed an assembled system that runs continuously to mine Bitcoin. "I am betting on the amazing technology behind cryptocurrencies," he says. "I have an admission letter from Harvard University. The fee is expensive and I do not want to depend on my parents. I will fund my own education." For that, he always keeps track of the amount and value of the currency he has mined, even in the middle of the night.
Not only individuals, but businesses, too, have cashed in on the crypto craze. For instance, in Ameerpet, a hub of software training institutes in western Hyderabad, terms like Java and HTML are slowly giving way to words like blockchain and mining. "We have been getting a lot of inquiries from people who want to know about Bitcoin," says P. Sujatha, who works at DS Technologies, a software institute. "We are in the final stage of preparing the curriculum for the course. It will include topics like how to trade in Bitcoin or mine it. As this is a new technology, our faculty is trying to master it."
To cater to the growing interest in cryptocurrency, shops have started selling assembled computer systems, called rigs, which are used to mine the coins. "2018 is going to be the year of cryptos," says Chanchal Sharma, 42, who is currently mining Monero through a rig he assembled on his own. "People contact me for assembled mining machines. Depending on their budget and requirement, I make it for them."
Sharma, who lives in Banjara Hills, says this is the right time to mine cryptocurrencies as they can fetch up to 8 per cent return on investment. "Mining is catching up. Many youngsters are getting into it. While some are serious, others do it for pocket money," he says.
The trend is here to stay, say experts. "Currently, every mining is profitable. The profitability of mining keeps changing every 15 days. Sometimes mining can be profitable for 10 days and can run into losses for the next 15 days. Hence, making a profit or loss is very situational," says Vishal Gupta, co-founder of Digital Assets and Blockchain Foundation India. He says only increased awareness about the subject can help youngsters make healthy investments.