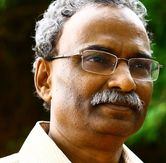 GREEN HOMES are designed to be environmentally friendly and sustainable, and focus on the efficient use of energy and water. And they seem to be catching on. But, is a green home an investment? A green home saves 30 to 60 per cent on energy bills and reduces the amount of water drawn from municipal supply or from borewells by 30 to 60 per cent. A good green building also ensures that waste can be treated locally. The savings can be staggering. A home in Bengaluru that pays Rs1,500 per month for electricity can reduce it to under Rs700 with some smart solutions. All houses constructed by BCIL ZED homes, a green home builder, have shown this advantage. Biodiversity Conservation India Ltd (BCIL) was founded in 1994 and has been making homes based on its zero energy development model.
Mumbai, Bengaluru and the National Capital Region have been drawing the largest investment in volume in the past three years. The reason could be the growth potential of these regions. As far as compound annual growth rate goes, Bengaluru has been growing the fastest, partly because of its salubrious climate, the countless entertainment offerings and its gentle and reasonably tolerant people. The rate at which our population and disposable income is growing, natural resources in the country or the planet cannot support our consumption for long. We have to get more from less.
It takes no nuclear science to graft some supplementary elements to any regular building to make it green. Some 'passive solutions' can make a building naturally cool, well-lit and so on.
People do not connect the dots between the specific benefit that a product or a service offers and the contribution they are making to save the planet. A ZED idea in action offers the customer the feel of why his doing well for himself is also doing good for the planet. How his purchase is lighter on his wallet, while being lighter on the planet, too. It is therefore not just the buying, but what he is buying into.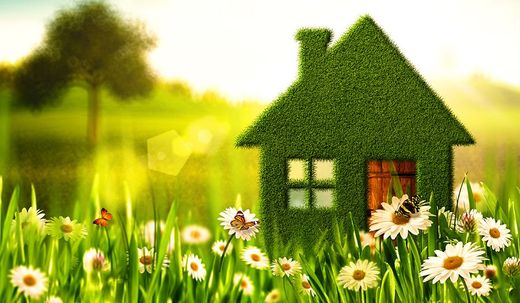 Examples of such ideas are:
ENVIRONMENT-FRIENDLY MATERIALS
Furnishing walls with a unique plaster that is long-lasting and carbon-friendly. It requires nearly no maintenance and saves recurring costs of painting.
Optimised reduction in quantity of steel.
Using 33 per cent fly ash content in cement used for non-structural purposes.
Optimised reduction in quantity of concrete, using only composite cement.
Using manufactured sand instead of riverbed sand, which saves 1 sq km of riverbed for every 10 lakh sq ft of construction.
Natural stone flooring adds texture and colour to the home.
Making doors from sustainably harvested wood.
Maintenance-free external plaster in stone grit.
Using zero VOC (volatile organic compound) paints for internal surfaces. These don't emit poisonous toxins.
Specially engineered masonry blocks, including designer blocks, which are energy-efficient and ensure that heat gain inside is reduced by three to four degrees Celsius.
Heat-reflective coat on terrace resulting in 15 per cent reduction in cooling loads.
ENERGY-EFFICIENT APPLIANCES
A ZED air-conditioner saves about 50 per cent energy.
Using low energy fans that consume 28 to 30 watts against the usual 70 watts can save up to 50 per cent on energy consumption.
Choosing LEDs over CFL and CFL over incandescent can save over 70 per cent on energy bills.
Using solar or thermal water-heating systems saves more than Rs200 per month.
Using solar photovoltaic panels to bolster energy needs can save at least 40 to 50 per cent on energy bills per month.
ZERO IMPORT OF WATER
Optimum water management by incorporating water-efficient fixtures, waste water management, rainwater harvesting and monitoring usage can save up to 1 lakh litres per home per year.
Faucets with aerators and flow restrictors save more than 45 litres per day.
A typical ZED home with such faucets and plumbing fixtures saves 60 to 75 per cent water annually.
Rainwater harvesting for every 100 sq m of roof can result in 10 lakh litres annually.
Storm water management: Run-off water from site and excess water from roofs is sent to shallow aquifers through percolation pits and trenches, bolstering the groundwater table.
Waste water management: treating and reusing waste water can reduce our freshwater use by 60 to 75 per cent.
Re-looping waste water into the system can save up to 60 per cent water.
Treated black water for irrigation: such drastic reduction in water consumption can save upwards of Rs20,000 per year and also giving freedom from the grid.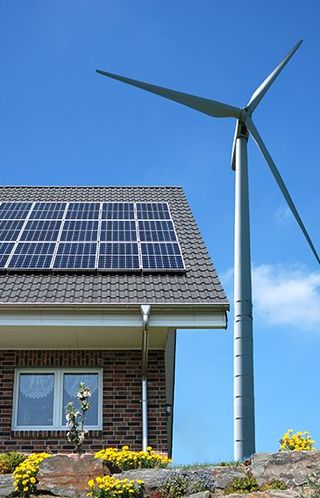 ZERO EXPORT OF WASTE
The roads in the ZED campus have been made using construction debris, from the soling to the concrete mixture used in surface preparation.
Once segregated, kitchen waste from each home is sent to a natural compost-making unit.
All wet waste turns to nutrient-rich fertiliser that enriches garden beds.
To ensure effective waste management, separate community bins for paper, plastic, glass, e-waste, toxic waste and other non-recyclables are provided in the common areas.
ECOSCAPING
Every home at ZED Earth, a residential complex in Bengaluru, comes with a private garden ecoscaped with carefully chosen native species that require less water and maintenance.
Gardens offer carbon sinks that can secure carbon-neutrality on lifestyle and carbon emission.
There are plants that enhance air-quality and increase ozone and oxygen levels.
Medicinal and aromatic plants used for therapeutic cures.
Recycled plastic containers hold the wide range of plants, including trees.
A suitable ecological cycle is created to attract birds and butterflies.
Kitchen garden to grow organic vegetables.
The central principle is the ECO approach to design. E for embodied energy and efficiency, C is for construction energy in every component and O for operating energy, which the dweller uses after the building is occupied or the product is being used.
If every builder and every consumer approaches the challenge in these ways, more than 70 per cent of our demand for energy and water in cities will disappear. This is the future that will be sustainable.