Most insurance companies keep adding new policies to their portfolio of products. For instance, since January, Exide Life, Bharti Axa and Bajaj Allianz Life added more than two products. This is meant to add new features to existing policies, address new needs of customers and also to keep customers excited with a variety of new offerings. So, what should you do? Should you keep increasing your number of policies or should you stick to the existing mix only? The truth, obviously, lies somewhere in between.
This was the challenge for Priti Shah, who was inundated with calls from insurance companies regarding every new policy that was launched. She sat down with her insurance adviser and wrote down eight basic guidelines on how to evaluate new insurance products.
1. Does it address a unique need or risk cover that you may require?
The first guiding principle is whether the policy in question provides some value addition that you are looking for. Broadly, there are two types of plans—term plans and endowment plans. Remember, when you opt for an endowment plan, you are looking at insurance as an investment, too. You need to decide how you want to look at your insurance. Ideally, your insurance policy should be more of a risk cover than an investment option. Your core guiding principle should be whether the new policy adds some unique feature or cover at a reasonable cost.
2. Does the policy premium match your cash flow profile?
Insurance policies have different kind of cash flow profiles. You have annual premium policies, one-time premium policies and quarterly premium policies. Depending on your income flow, you need to design your insurance policy's cash flow payouts. If you opt for an annual premium payment, you must ensure that you do not end up in a cash crunch at the time of premium payment. When you evaluate a policy, always ensure that the premium payouts match your income profile.
3. How does this policy compare with other similar policies in the market?
Do not be in a hurry to select and close out on a policy. Once you have decided that you like this new policy, say, with a quarterly premium payment, your next task is comparing similar products. There are websites that allow you to compare policies across insurers, in terms of tenure, premium, risk cover, features and add-ons. Make the best of such information and make a clear comparison before taking a decision on the insurance policy.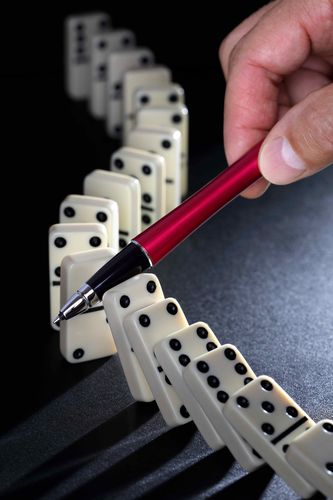 4. Get your insurance adviser to provide you a risk-return analysis.
When you compare policies across different insurers, it boils down to a risk-return trade-off. That is where your insurance adviser has a critical role to play. You do not just compare policies based on the extent of cover provided or the premium charged; you also look at factors like brand of the company, track record in settling claims, pending complaints against the insurer and additional benefits provided. These are more complex areas and call for understanding the fine print as well as a good degree of market intelligence. Get your insurance adviser to play a key role in helping you make a dispassionate comparison of insurers and their products.
5. Do you require this insurance product?
This step is referred to as getting back to basics. There is a tendency among many of us to get carried away by the merits of a particular insurance product. Here is when you need to sit back and ask if this policy is what you actually require. Will the policy amount be enough to cover the expenses of your dependents in any eventuality? Also, check if the features and add-ons offered are actually required and adding value to your financial plan.
6. Are you satisfied with the track record of the service provider?
Remember, insurance is a long-term contract. You must be convinced that the insurer is in the business for the long term. You also need to ensure that your insurer has a conservative approach to insurance. You surely do not want an insurer who is taking undue risks with your long-term funds. Also, check the insurer's track record with respect to claims, redemptions and complaints redressal. These are important data points before you select the policy.
7. When it comes to riders, read the fine print carefully.
Don't fall for the rider trap. Remember, riders are add-on features that you may either opt for or opt out of. Most riders have a fine print. Also, there are conditions under which the rider benefits will not be available. You must be aware of the same. More importantly, ask yourself if the rider is really adding value to your policy. Don't opt for a rider just because some enthusiastic salesman is keen to push it across.
8. How will the insurer deploy my money?
An insurance company invests the money they collect from you in debt and equity instruments. Understand the investment mix as it will determine your returns, especially in case it is an endowment or ULIP policy. Also, in case of debt investments, you do not want your insurer investing in low quality debt or illiquid debt as that puts your principal at risk.
These eight guidelines have become the guiding template for Priti each time she is approached with a new insurance product. The moral of the story is to do a rigorous analysis of the product and see if it fits into your needs.
Rego is CEO and founder of Right Horizons, an end-to-end investment advisory and wealth management firm.
CHECKLIST
* Evaluate, not just the specific product, but also competing products
* Make sure that you need the insurance and that you can afford it
* Get an insurance adviser to help you compare options and take a decision
* Understand how the insurer will invest funds to get higher returns without taking unnecessary risks