Karnataka has closed its borders with Kerala for vehicular traffic in the wake of six people testing positive for coronavirus in Kasargod district of Kerala, which lies on the border of Karnataka.
Kasargod district collector Dr D. Sajith Babu on Friday said that 12 border roads between Karnataka and Kerala have been closed on account of COVID-19 restrictions.
The district administration has also imposed strict surveillance on five other routes. A team consisting of doctors, health inspectors and police has been formed for this purpose, the collector said.
After six new cases of COVID-19 was reported from Kasaragod district, Dakshina Kannada deputy commissioner Sindhu Rupesh totally suspended vehicular movement between the two border districts, as there is a huge floating population visiting Mangaluru for work daily. However, in case of any emergency, one can access the Talapady checkpost.
The Kasaragod-Mangaluru border will remain closed from 2pm on March 21 to midnight of March 31.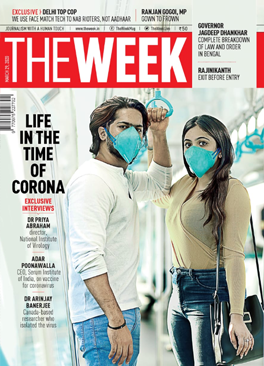 The Tamil Nadu government has imposed strict vigil across its border with Kerala. Only essential goods will be transported through Valayar checkpost.
Kerala State Road Transport Corporation (KSRTC) buses to Bengaluru, via Wayanad district, have been stopped at the state border. KSRTC authorities said its services to Tamil Nadu and Karnataka have been stopped and KSRTC buses, which are already in these states, will be called back.
Nilgiris closes border checkposts
Vehicles from Kerala and Karnataka are not being allowed to enter Nilgiris district. Karnataka State Road Transport Corporation buses have halted services to Nilgiris from Friday, while Tamil Nadu State Transport buses had stopped plying to Kerala and Karnataka from Wednesday onwards.