Why the whole world is paying for China's foolishness? Reads an anonymous post on 'VentAllOut'. Another exhorts people to stand up for themselves. Yet another indulges in a quarantine-induced wistfulness for hostel days. There's one that decries the breakdown of the economy due to Covid-19. While one more tagged as 'frustrated' reads 'Can anyone tell me what is love'.
Sounds like anxious, rageful outpourings, and more? In 2018, a Delhi-based entrepreneur set up an online platform— VentAllOut—to do exactly that. And now, one can earn some money while at it. Just two days ago, Sumit Mittal started a cashback scheme for his social media start-up, where anonymous users can rant without fear of being judged or trolled or outwitted. In his random cashback scheme, if an original complaint is at least 100 words and 30 characters long, users can be rewarded up to Rs 12 for the outburst. "You see, we don't want people to just write "I agree" or "disagree". We want quality sentences."
"These are emotionally difficult days. People are angry, frustrated and depressed. I want them to come and vent out their worries and I will pay them for it," says Mittal, who has budgeted at least Rs 1.5 lakh per month to run this scheme. The 46-year-old, who employs 12 people for his boot-strapped company, has 19 years of experience in the payments industry across India, UAE and Africa. "I also have two credit-card related patents under my name in the US," says Mittal, who added seven vernacular languages to "VentAllOut" in the last two weeks to get more people to pour their hearts out. "This model is very unique. No one is paying you for venting out. And there is no platform which has gone vernacular without funding," says Mittal who sees his company growing in these distressed times. He has also added features like voice-to-text where users can speak into their apps without typing, and an AI-enabled mood board to track the tone and tenor of posts over a month."So, if you have been angry and frustrated for two months, we will send you coupons for coffee." Mittal who has kept the registration on the website/app is free.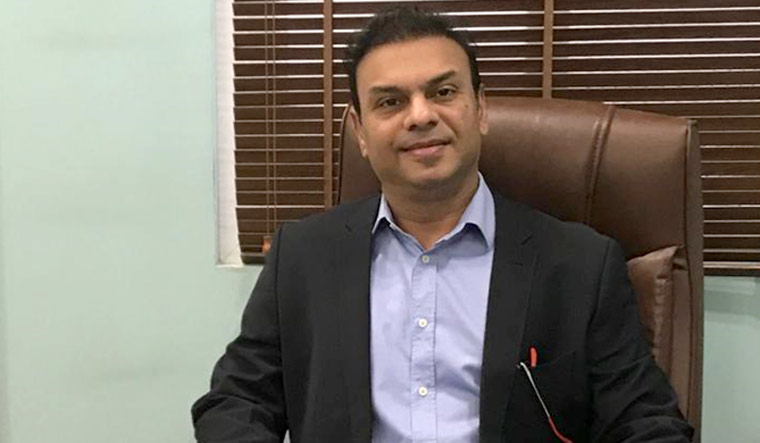 But people can't just get paid for venting any manner of spleen. "Ventiquette" demands refraining from use of derogatory language. The backend algorithm red flags 800 cuss words across languages embedded in the system. One cannot post pornographic material. "And no anti-national, anti-state posts are allowed. We have political debates here. But we can't have terrorist point of view. Terrorists tend to use networks anonymously to communicate, you know," says Mittal, without quite furnishing concrete examples of anti-national, terroristic posts on his platform. Still, Mittal insists that VentAllOut is more open to offering cathartic release unlike Facebook or Twitter where people are 'fake-happy'.
"Would we ever say on Facebook that you lost your job or are getting a divorce? It's only about shopping, check-in, hilltops and beaches."
Mittal currently has 12,000 users registered with VentAllOut. He says he has seen a huge spike in users from Tier II, Tier III cities this month, with a 50 per cent rise in daily posts once the cashback scheme kicked in. He wants to make this scheme a permanent fixture. "People go to breakrooms in Gurgaon and Dubai to pay and smash objects for release of pent-up frustration. But with my social media platform, no one needs to travel or pay."