The second edition of the unique live streaming campaign brought together thousands of viewers from across the globe on a common virtual platform for an hour-long, real-time, no-filters dekko into the world's largest battery factory
Bengaluru, 31th March 2023: iD Fresh Food , India's largest and most innovative fresh food brand, celebrated World Idli Day with its unique live streaming campaign – TransparenSee . The hour-long, real-time, no-filters dekko into the world's largest battery factory brought together thousands of viewers from across the globe on a common virtual platform.
Launched last year on World Idli Day, TransparenSee had marked the first anniversary celebration of iD Fresh's fully-automated, state-of-the-art factory, fondly referred to as Giant Home Kitchen, spread across 80,000 sq.ft. at Anekal, Karnataka.
As part of the campaign this year, CEO and Co-founder, PC Musthafa, along with the Chief Manufacturing Officer, GLN Murthy, conducted the live session from 12:00 - 1:00 PM. Viewers had the opportunity to witness the making of their favourite idli and dosa batter – right from Raw material feeding section, to soaking and grinding area, packaging segment, and then followed by the fermentation/chilling area to the cold room.
The duo was happy to answer questions posed by online viewers about the origins of the factory, the machinery used, supply chain challenges, hygiene standards, and sustainability initiatives, to name some. iD Fresh has also initiated factory visits since last month for schools and colleges and going forward this is going to be a fortnightly tour.
Speaking about the second edition of TransparenSee, PC Musthafa, CEO and Co-founder, iD Fresh Food, said, "Given last year's awe-inspiring response, we were keen to make TransparenSee an annual campaign to commemorate World Idli Day. It was not just about 25 crore views – though it's a huge number – that the campaign garnered over a period of five days last year, but also about the enthusiasm, excitement, and engagement that it inspired. This year too, we celebrated the love of food – traditional Indian food, made with love."
iD Fresh's biggest USP is its 100 percent natural, home-made style of preparation, without the use of any chemicals, preservatives, artificial colours, or flavours. And that the products are made in Giant Home Kitchens, not laboratories, bringing together the finest ingredients, the latest technology, and traditional recipes in a world-class, pristine, and hygienic environment.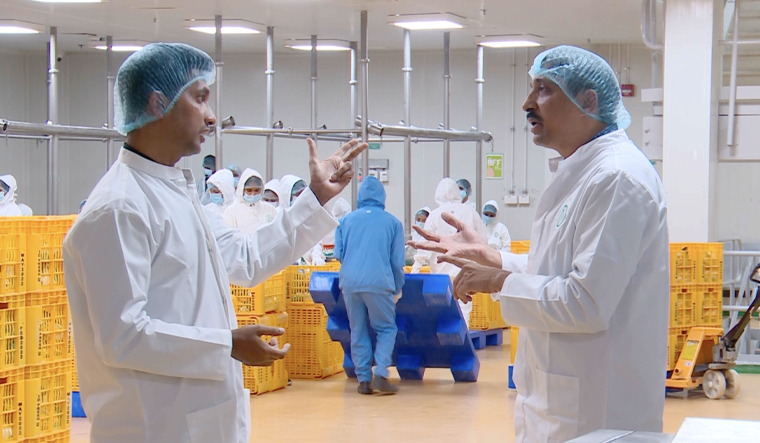 GLN Murthy, Chief Manufacturing Officer, iD Fresh Food, noted, "At iD Fresh, our love for traditional Indian foods is powered by innovation. Premium ingredients are soaked, ground, and mixed with our state-of-the-art machinery to create the healthiest idli and dosa batter. TransparenSee is a great initiative that gives our consumers a virtual tour of the entire batter-making process at our Grand Home Kitchen."
Since its inception in 2005, iD Fresh has received massive customer love that has translated into unrelenting trust and loyalty over the years. The Bengaluru-based brand's marketing campaigns are renowned for putting the consumer front and centre. TransparenSee is a fine example.
Rahul Gandhi, CMO, iD Fresh Food, asserted, "From creating a new product category – idli and dosa batter – in a 50-sq ft kitchen in Bengaluru to revolutionising the fresh food industry in India, iD Fresh has always made sincere efforts to be responsive to consumer needs. Our marketing campaigns are a reflection of the values that drive the organisation. Without 100% transparency and honesty, how can there be trust and loyalty?"
Over the last 18 years, iD Fresh has built an inspiring ecosystem where happy, loyal customers are the biggest brand ambassadors. The much-loved fresh food products and honest marketing campaigns are paving the way for a healthier, happier world!
Currently, the company caters to over 45 cites, across 35,000   retail stores in India, UAE and US. The Bengaluru-based brand's extensive natural and healthy product range currently comprises Idli and Dosa Batter, Rice Rava Idli Batter, Malabar Parota, Wheat Parotta, Sandwich White Bread and Wheat Bread, Home style Wheat Paratha, Wheat Chapati, Soft & Creamy Paneer, Creamy Thick Curd, 'Squeeze and Fry' Vada Batter, customised blends of Instant Filter Coffee Liquid and Instant coffee powder.