Perched on the banks of a canal at Kuruppampady in Perumbavoor, Kerala, is a one-room dwelling that was home to a family till the evening of April 28. Not many know what went inside the hut in those afternoon hours, but the result of what happened hit the collective conscience of Kerala society on May 2, as initial results from a postmortem examination revealed the brutal assault on a 29-year-old dalit law student, Jisha, that day. Apart from the deep wounds on her body, her private parts were pierced by a rod, the large intestine ripped out, and face shattered by a hammer blow. The dastardly act reminded everyone of the December 2012 attack on a paramedical student in Delhi, which shook the nation. Except, this was far more brutal: Jisha was sexually assaulted and brutally attacked after her death.
The victim's mother, Rajeshwari, found the half-naked body of her daughter lying in a pool of blood when she returned from work at around 7pm. She raised an alarm, but her neighbours ignored her cries for help.
There is a history to that apathy, it seems. Rajeshwari, an Ezhava (a Hindu backward community) from Palluruthy in Kochi, married a dalit man 33 years ago. Her family subsequently disowned her. Unfortunately for Rajeshwari, her husband turned out to be a drunkard and he abandoned her after two daughters were born to the couple. With no one to help, Rajeshwari built a small hut in Kuruppampady for the family. The last 18 years has been an ordeal for her as she broke her back to raise her children, educate them and even train them in classical dance. A safe home, however, remained a dream.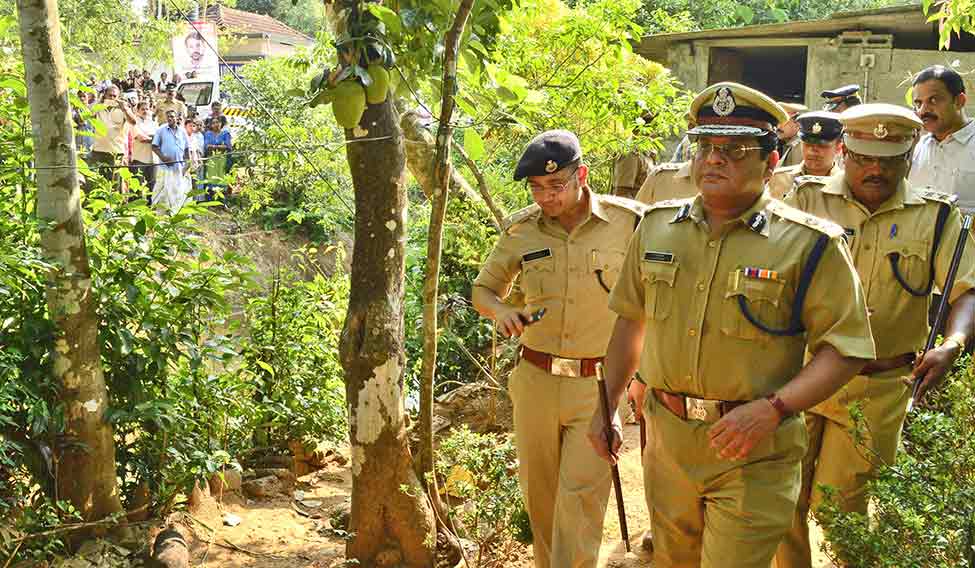 Her elder daughter fell in love and ran away from home when she turned 16. It broke Rajeshwari's heart and although she filed a habeas corpus petition to get her minor daughter back, nothing happened. After this, Rajeshwari became so overprotective of her younger daughter that she did not like someone even smiling at her. Footsteps outside the hut in the night alarmed her, and neighbours have seen her rushing out with an iron rod to chase away those who she felt had come to harass her daughter. It made many of them suspect that Rajeshwari had become mentally unstable. None of the neighbours apparently offered even a word of help or support. That apathy continued till Jisha's death.
For four days after the murder, there was no effective action from the police. It took intense protests powered by the emotional outpouring on social media, led by Jisha's classmates at Government Law College, Ernakulam, for them to swing into action. The police also failed to inform the district collector and the revenue divisional officer about the murder, which is mandatory in the case of dalit victims. To add to the charges of apathy, it is alleged that Jisha's postmortem examination was conducted by a postgraduate medical student, flouting norms that required the examination to be conducted by a team of doctors or a police surgeon. The final report of the postmortem examination, which was conducted on April 29, was submitted to the police only on May 4. According to the report, there were 38 wounds and signs of attempted rape on Jisha's body, which could be confirmed only by DNA testing.
AFTER GROPING IN the dark for several days, the police have taken four people into custody. One of Jisha's neighbours, one of her relatives and his friend and a migrant worker are in custody, although the police are yet to confirm their involvement in the crime. The neighbour was taken into custody from the northern district of Kannur after he fled from Perumbavoor a day after the murder. The probe team headed by Inspector-General of Police Mahipal Yadav said there was only one culprit and that he would be nabbed at the earliest.
With Kerala going to the polls on May 16, the tragedy has assumed political significance, too. Following the delay in police action, protests erupted across the state and political leaders, including Chief Minister Oommen Chandy and opposition leader V.S. Achuthanandan reached Perumbavoor, offering condolences and promising stringent action. Upon reaching Perumbavoor on May 3, Home Minister Ramesh Chennithala faced the ire of the protesting crowd, led by youth organisations of the Left parties, forcing him to reschedule his visit to the hospital to meet Rajeshwari. The national and state human rights commissions have taken note of the brutal murder and have asked the state government and the police department to submit explanations. The Central government, too, has sought an explanation from the Chandy government.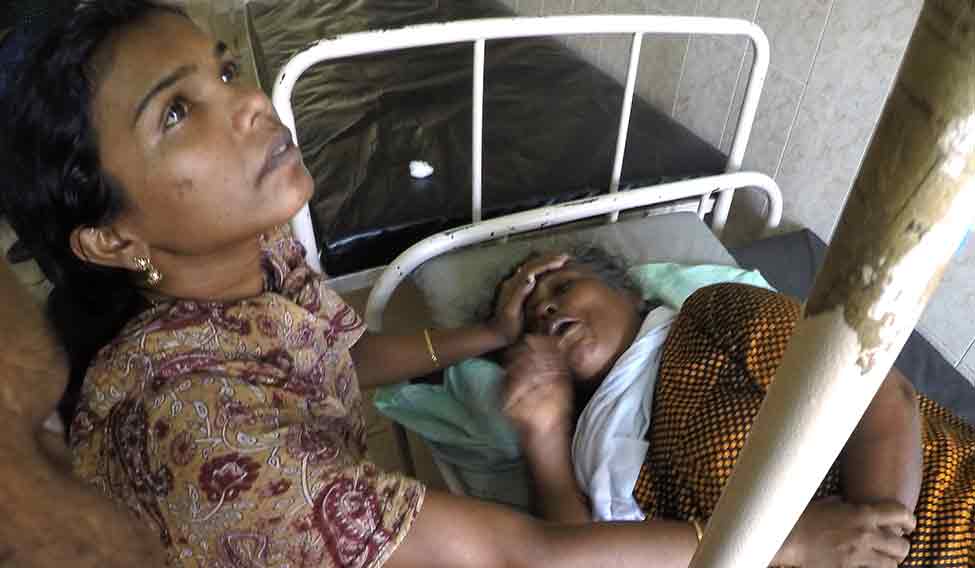 The state government has announced a compensation of Rs 10 lakh for Jisha's family and has offered her elder sister a job. The Ernakulam district collector has been asked to coordinate the efforts to construct a house for the family. Chandy said the investigation was progressing well and asked the opposition groups not to politicise the tragedy.
Jisha had only two more papers to clear for completing her law degree. It was Rajeshwari who encouraged Jisha to take up law and drop the postgraduate programme in history which she was pursuing, as she thought that being a lawyer would ensure her daughter's safety. Unfortunately for Jisha, the knowledge of law did not matter in the end. "No one helped me to build a house, which would have kept my daughters safe," said Rajeshwari, who is undergoing treatment at the taluk hospital in Perumbavoor. "I never had a moment of peace after my elder daughter ran away with a guy when she was only 16. Jisha was attacked by someone who knew all of us very well. She would not have opened the door had it been a stranger. I want to kill him. I don't want any money. I want him."