"A lot of people think I have become a Pentecostal preacher. I haven't. I don't follow any religion for that matter. The more I came to know about Jesus, the more I moved away from religion" - Vellathooval Stephen, former Naxalite

"We held a court martial. His crimes were read out to him—murder, rape and exploitation, none of which he denied. We sentenced him to death" - Mundoor Ravunni, former Naxalite on killing a landlord in Palakkad
Come prepared to die." The message was crisp and, in hindsight, grandiloquent. A few days later, on November 21, 1968, about 300 men and a girl assembled at a tuition home in Thalassery in north Kerala.
The girl's father, Kunnikkal Narayanan, laid out the plan to attack the Thalassery police station, with machetes, wooden spears and crude bombs.
Late at night, a large squad hid behind the bushes outside the station. When time seemed ripe for the assault, Vellathooval Stephen, 21, hurled a bomb at the station.
It struck a windowpane, without exploding. As the glass broke, the alarmed guards sounded the siren.
Induced by this sudden but unintended exhortation, the attackers ran towards the station.
Their footsteps frightened a herd of cows. They got up and ran off in a scramble. The men, who were raring to launch a revolution, mistook the stampeding hooves for sentry boots. All, but Stephen and Narayanan, fled.
The 'Thalassery action' was planned by a group of communists who were disillusioned with the CPI(M) getting bogged down in parliamentary democracy. They called themselves—at least when their movement began—the Kerala Coordination Committee of Communist Revolutionaries.
"The effect of the Naxalbari revolt on aspiring revolutionaries in Kerala was magical,"said Stephen, who at 69, leads a quiet life as a tailor in Idukki.
"We believed that something like Naxalbari was absolutely necessary in Kerala in view of the class divide."
"Besides, there was the romance of revolution,"said Stephen, with a beatific smile that belied his violent past.
Stephen then was known as "The Annihilator", who cut off human heads and displayed them on roads or walls.
Today, he abhors violence. He attributes his transformation to his discovery of faith in Jesus Christ, rather than his 11 years in jail.
"Jesus has helped me leave my past behind,"said Stephen, sitting at a desk in his tailoring shop in the picturesque village of Thallakanam in Idukki.
"A lot of people think I have become a Pentecostal preacher. I haven't. I don't follow any religion for that matter. The more I came to know about Jesus, the more I moved away from religion,"he said. Quite vocal against Christian customs, he gives Bible lessons in his free time.
Few conflict-ridden men can be as radiant as Stephen today, but any reference to his annihilation days would affect his composure.
"I don't want to talk about it,"he said, the face now lined with hitherto unnoticed wrinkles. Instead, he discussed the irrelevance of an armed rebellion in India and his born-again faith in parliamentary democracy.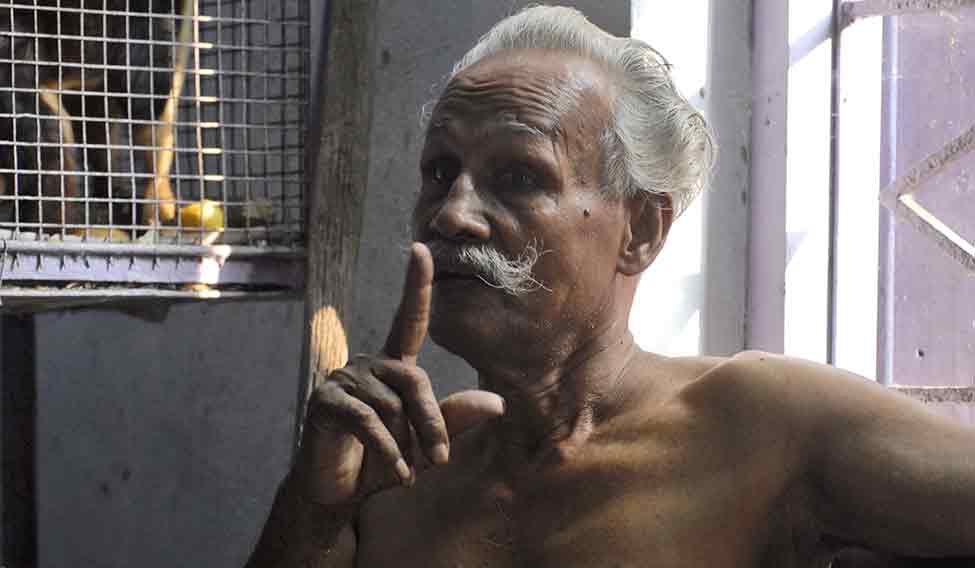 The Thalassery attack was a failure that almost nipped the Naxalite movement in Kerala in the bud, says K. Ajitha, the lone girl who took part in the attack, in her book Ormakurippukal.
"Had it not been for a misleading radio broadcast a day after the attack, the entire Naxalite movement in Kerala, perhaps, would not have shaped up the way it did," writes Ajitha, 64.
Along with the Thalassery action, the Naxalities had also planned to raid the Malabar Special Police (MSP) Camp in Pulpally, in the Thirunelli forests in Wayanad. As the radio broadcast described the Thalassery action as a daring attack, the Naxalite squad hiding in Pulpally were emboldened to go ahead.
On November 24, the squad led by Arikkad Varghese raided the camp's wireless station. They killed the wireless operator, wounded a sub-inspector and destroyed the communication equipment.
Varghese led a squad on February 9, 1970 to the houses of six landlords in Wayanad, killing one of them and a trader who was suspected to be a police spy.
A week later, Varghese was found dead in a forest with a gun lying next to his body. The police maintained that he was killed in an encounter. The truth came out 28 years later when a retired CRPF constable, Ramachadran Nair, revealed that he had shot Varghese on the orders of a deputy superintendent, K. Lakshmana.
"Varghese was a remarkable leader. I have not seen anyone so fearless. He taught people how to use violence to resist oppression,"said A. Vasu, one of his lieutenants.
Vasu said he killed landlords as ordered by Varghese. Unlike Stephen, Vasu still believes revolution is the answer to poverty and exploitation.
Vasu lives in a one-bedroom-kitchen shack above a rented shop in Kozhikode, where he sells umbrellas for a living. In the shack, he has a parrot and framed photos of Marx and Engels for company.
There was a squirrel, too, a few years ago. Vasu said some "communist goons" had killed it and that they had been trying to eliminate him as well for the past 15 years.
"I don't buy the muck of any party that sells parliamentary democracy to me,"he said, stroking his handlebar mustache.
After Varghese's death, Stephen and Mundoor Ravunni carried out executions in Idukki and Palakkad districts.
On July 21, 1970, Stephen shot dead moneylender and estate owner Kallarkutty Joseph. Naxalites themselves criticised Stephen because the victim was no oppressor of the poor.
Ten days later, Naxalites led by Ravunni cut off the head of a landlord, M.M. Narayanan Nair of Kongad. The man, Ravunni said, believed he had the right to beat his workers and rape their women.
When they entered the house, Nair was bathing upstairs. They threw a sheet over him and dragged him out to the courtyard.
"We held a court martial. His crimes were read out to him—murder, rape and exploitation, none of which he denied. We sentenced him to death,"said Ravunni, who spent five years in jail for the murder.
But why hack his head off? "After the death of Varghese, there was a leadership vacuum and we wanted to breathe fresh life into the dying movement," explained Ravunni, who now stays with his brother and family at their house in Mundoor, Palakkad.
But after the beheading, the Naxalite movement plunged into an even deeper crisis. Most of the top leaders like Narayanan, Vasu and Ravunni were in jail. Only Stephen was outside, evading arrest. He continued annihilation missions, and hacked off the heads of four feudal lords.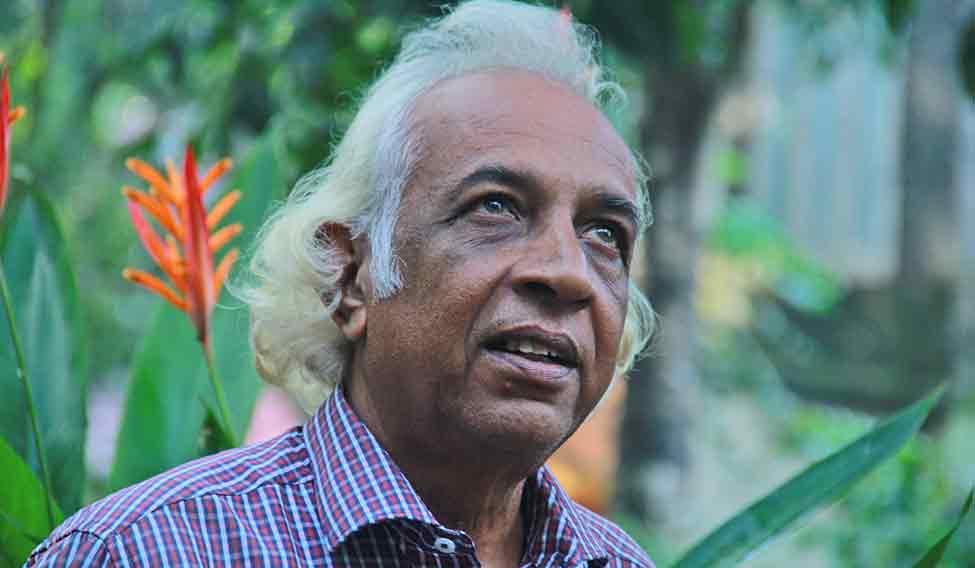 "With this, the police painted the Naxalites as a ruthless gang of head-hacking brigands. We couldn't shake that off for a long time,"Ravunni said.
With Stephen's arrest in 1971, the murderous phase of Naxalism in Kerala came to an end.
The next five years saw the rise of a new leader—K. Venu, who followed a softer, more intellectual line even as the police raided college campuses and made arrests during the Emergency.
One of the Emergency victims was P. Rajan, an engineering college student in Kozhikode who was tortured and killed at a police camp at Kakkayam. K. Karunakaran, who was home minister when Rajan died, resigned as chief minister in 1978 following an adverse judgment in the case.
After the Emergency, Naxal leaders focused their energies on a cultural resistance movement and formed the Janakiya Samskarika Vedi (People's Cultural Forum). It organised street plays and tried corrupt doctors in people's courts.
However, Vedi came under attack from hardcore Naxalites, who accused it of trivialising armed struggle. This led to a split in the party and Venu disbanded his group in 1992.
"With that, the Naxalite movement in Kerala more or less died,"said Philip M. Prasad, who had gone to attack the police camp in Pulpally. Prasad distanced himself from Naxalism while in jail, where he began reading spiritual books.
I met him at a stopover in Ernakulam while he was going home after a visit to Amritsar, where he had spent time with the spiritual guru Sri M, who is based in Andhra Pradesh. Prasad has long been an ardent fan of Sathya Sai Baba.
"I want the Naxalites, or the Maoists as they are called now, to end their war very quickly,"he said. "They are a diabetic ulcer in India's body politic."